Top 10 ASX dividend stocks to watch in December 2023
Stocks yielding a reasonable dividend often make solid additions to the portfolio. These 10 dividend stocks are ranked solely by their 12-month trailing dividend yield.
Generally, investors like to position themselves defensively ahead of a slowdown. With inflation high and interest rates rising, sectors less affected include utilities, consumer staples, energy and infrastructure.
As interest rates peak in the next few months – reducing the comparative value of dividend-yielding stocks – it's important to review which stocks to keep in the portfolio for 2023 and which to trade out.
ASX dividend stocks: What you need to know
When buying shares, investors typically benefit in two ways: from capital gains due to an increase in share price, and from profits paid out in the form of dividends.
Dividend stock investors view a stock's dividend yield as a key measure of a stock's value. It offers an insight into how great the return on an investment will be. To calculate the dividend yield, investors simply divide the annual dividend paid by the share price.
To begin initial research, IG offers market screeners to filter out ASX stocks with the highest dividend yields.
Investors should then inspect an individual company's financial status to determine the future viability of its dividend yield. At a minimum, this should include its historical profit generation, debt levels, and prior dividend history.
Amongst the screening criteria we use are:
Dividend yield
Cashflow
Dividend growth over the last five years
Market price correlation (beta) based on monthly price movements over the past five years
Outlook for the next 12 months based on a slowing economy and interest rates peaking
How to trade or invest in ASX dividend stocks
1. Learn more about ASX dividend stocks
2. Find out how to trade or invest in ASX dividend stocks
3. Open an account
4. Place your trade
You can open a position on ASX dividend stocks either through share trading or derivatives trading. Share trading means that you take direct ownership of the stock. By comparison, derivatives trading – such as CFD trading – allows you to speculate on the price movement of a company's shares without actually taking ownership of them.
For a complete breakdown of the benefits and drawbacks of each strategy, please click here.
ASX dividend stocks: further important information to consider
Many investors add ASX dividend stocks to their portfolios for the long term. While this is a sound investment strategy, it also means that any errors are correspondingly magnified.
One key thing to note is that the below 'top 10' dividend stocks are not the highest yielding. These are stocks that appear to have a decent chance of continuing to pay out dividends, although there's no guarantee of future success. Investors can often have higher success with lower-yielding shares of growing businesses rather than get caught in a yield trap.
Avoiding yield traps
A 'yield trap' is a stock with a high yield underpinned by poor financials. If a company issues a higher-than-normal dividend or its share price falls quickly, it can appear to be high-yielding. However, the yield is calculated using past figures that do not account for very recent performance.
Many investors are caught out by the siren's song of ultra-high-yield percentages without considering the whole picture.
Often yielding stocks either have low growth potential because management pays out all the profit in dividends, or else they are cyclical stocks such as mining companies that can generate enormous amounts of cash and pay dividends for four years, and then generate almost zero cash on the down cycle.
Accordingly, higher-yielding dividend stocks usually require more active management, while lower-yielding ones come closer to truly passive income. Similarly, compounding by reinvesting dividends can exponentially increase returns.
Diversifying to spread risk
It's also worth noting that many ASX dividend stocks are blue chips with very low chances of the outsized capital gains that ASX growth stocks can deliver. It can make sense to have a mixed portfolio that offers potentially bigger returns in exchange for a little safety.
Finally, it's important to consider the concentration or diversification of a company's interests and revenue. Companies with the most resilient dividends are often the ones with diversified interests in their sector.
And investors should take care to spread their money across multiple sectors, to further reduce risk. Piling all of one's capital into mining stocks might give a stellar return right now, but usually at the cost of a good night's sleep.
Remember, past performance is not an indicator of future returns.
Top 10 ASX dividend stocks to watch
1. Yancoal
Yancoal Australia tops the list of dividend stocks to watch, having exercised huge growth over the past few years. The ASX company is an important coal producer with a portfolio of thermal and metallurgical coal mines in Queensland and New South Wales — with most of its coal shipped to China.
As a caveat, Chinese economic demand seems to be wavering despite governmental support, and Yancoal is dependent on demand from the Communist country. Further, while the dividend is high, it failed to make a payout in 2021 — and this may happen again.
Dividend Yield: 21.38%
2. New Hope Corporation
New Hope is another energy firm with a focus on coal exploration and development. Like Yancoal, the company operates in Queensland and New South Wales, but is also diversified into gas, oil, agriculture, and also port operations.
The company makes an effort to highlight its eco-friendly extraction methods, and also wider community involvement — but is still likely to be unattractive to ESG-focused investors.
Dividend Yield: 17.55%
3. Magellan Financial Group
Magellan Financial Group is an Australian investment manager focusing on global equities and global listed infrastructure. The ASX company saw full-year statutory net profits fall by 52% to $182.7 million in the year to June, as funds under management also fell sharply.
However, CEO David George remains confident that Magellan will turnaround and reach its goal of $100 billion in funds under management — and it paid out a special $0.30 dividend.
Dividend Yield: 17.39%
4. Cromwell Property Group
Cromwell Property boasts more than 210 properties in its portfolio comprising 3.5 million square metres of lettable area let out to more than 2,100 tenants.
In FY23 results, the company made a statutory loss of $443.8 million, 'driven by a decline in property valuations of $491.6 million.' This underperformance reflects a potential yield trap — the dividend looks exceptional but may not be sustainable.
However, operating profit still came in at $158.6 million, and excluding asset sales net operating income on the Australian investment portfolio rose by 3.9%. Total assets under management now stand at $11.5 billion, with the REIT's portfolio enjoying a 94.7% occupancy rate with a WALE of 5.3 years.
Dividend Yield: 15.71%
5. Helia Group
Helia Group is Australia's largest provider of home lenders mortgage insurance (LMI). It also provides tailored risk and capital management solutions for lender customers in the Australian residential mortgage market, that complement the traditional LMI product offering.
2023 half-year results saw underlying net profit after tax rise by 32% year-over-year to $137 million — and given the size and defensive nature of the business, further growth may be incoming.
Dividend Yield: 14.51%
6. Zimplats
Zimplats is a mining company dedicated to the exploration and production of critical minerals in Zimbabwe — with a focus on platinum in the Great Dyke. Shares in the company have risen by 314% over the past five years, and could continue to rise as the critical minerals supply gap widens.
The miner is currently looking to expand into lithium production in the country to capitalise on the growing sector.
Dividend Yield: 14.08%
7. BSP Financial Group
BSP Financial Group is the largest bank in Papua New Guinea, with 121 branches throughout the country and also across seven others. BSP currently services over 650,000 business banking customers throughout the Pacific.
The company is a popular ASX dividend stock for its exposure to financial markets outside of Australia.
Dividend Yield: 12.27%
8. Platinum Asset Management
Platinum Asset Management is a popular Australian asset management company that focuses on international shares, providing portfolios of listed companies from around the world. Platinum offers only one core investment style – seeking out companies that are yet to be fairly valued by the market.
However, poor financial results have seen the stock fall significantly in 2023 — meaning the dividend may not be sustainable.
Dividend Yield: 12.17%
9. Centuria Office REIT
Centuria is Australia's largest pure-play ASX office REIT and boasts a geographically diversified portfolio of 23 assets with a value of $2.2 billion. The portfolio is predominantly exposed to metropolitan and near city office markets that are well connected to transport and lend themselves to affordable rents.
Positively, the portfolio is relatively young with the average age of buildings being only 17 years old, with 90% A grade assets. FY23 saw portfolio occupancy increasing to 97.1% and it while maintained a healthy WALE of 4.2 years.
Dividend Yield: 11.80%
10. Liberty Financial Group
Liberty Financial Group is an insurance agents' group, which aims to compare the 50 biggest insurance carriers to ensure clients receive the best policy, with the least expensive premium.
Liberty aims to be carrier-agnostic, meaning that unlike many other agents, it doesn't advertise any proprietary insurance products — putting client interests first.
Dividend Yield: 11.48%
Take your position on over 13,000 local and international shares via CFDs or share trading – all at your fingertips on our award-winning platform.*
Learn more about share CFDs or shares trading with us, or open an account to get started today. *
Winner of 'Best Multi-Platform Provider' at ADVFN International Finance Awards 2022
This information has been prepared by IG, a trading name of IG Australia Pty Ltd. In addition to the disclaimer below, the material on this page does not contain a record of our trading prices, or an offer of, or solicitation for, a transaction in any financial instrument. IG accepts no responsibility for any use that may be made of these comments and for any consequences that result. No representation or warranty is given as to the accuracy or completeness of this information. Consequently any person acting on it does so entirely at their own risk. Any research provided does not have regard to the specific investment objectives, financial situation and needs of any specific person who may receive it. It has not been prepared in accordance with legal requirements designed to promote the independence of investment research and as such is considered to be a marketing communication. Although we are not specifically constrained from dealing ahead of our recommendations we do not seek to take advantage of them before they are provided to our clients.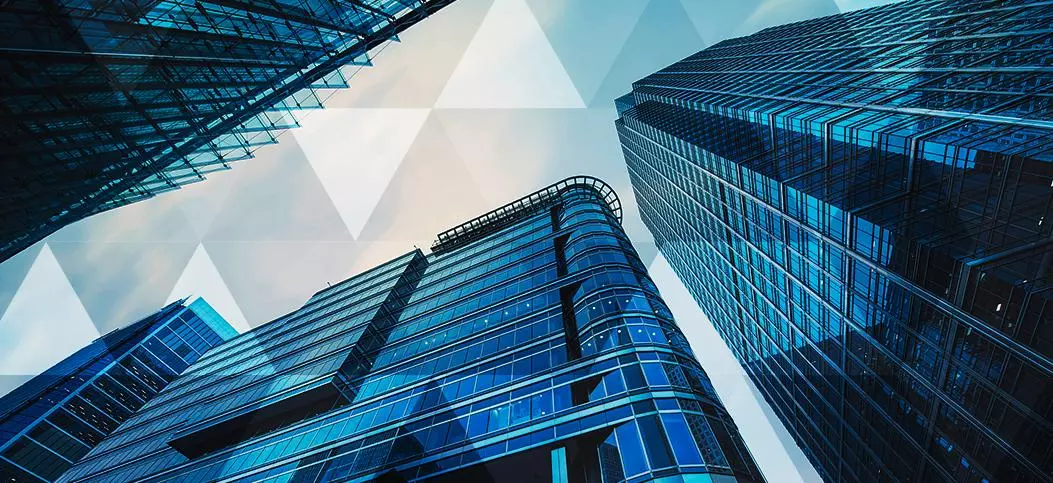 Seize a share opportunity today
Go long or short on thousands of international stocks.
Increase your market exposure with leverage
Get commission from just 0.08% on major global shares
Trade CFDs straight into order books with direct market access