IG trading alerts
Never miss opportunity in market movement, events or indicators with our free trade alerts.
Why use our trading alerts?




Know exactly when to expect economic events and what their outcomes are
Find out the second that your level or price change is hit
Save time on monitoring markets
React instantly to email or push notifications when on the move
Trading alerts are free, automatic and customisable notifications you'll get whenever your specifications are triggered – when prices move, events happen and technical conditions change. So you can get on with your day and take advantage of opportunity when it arises.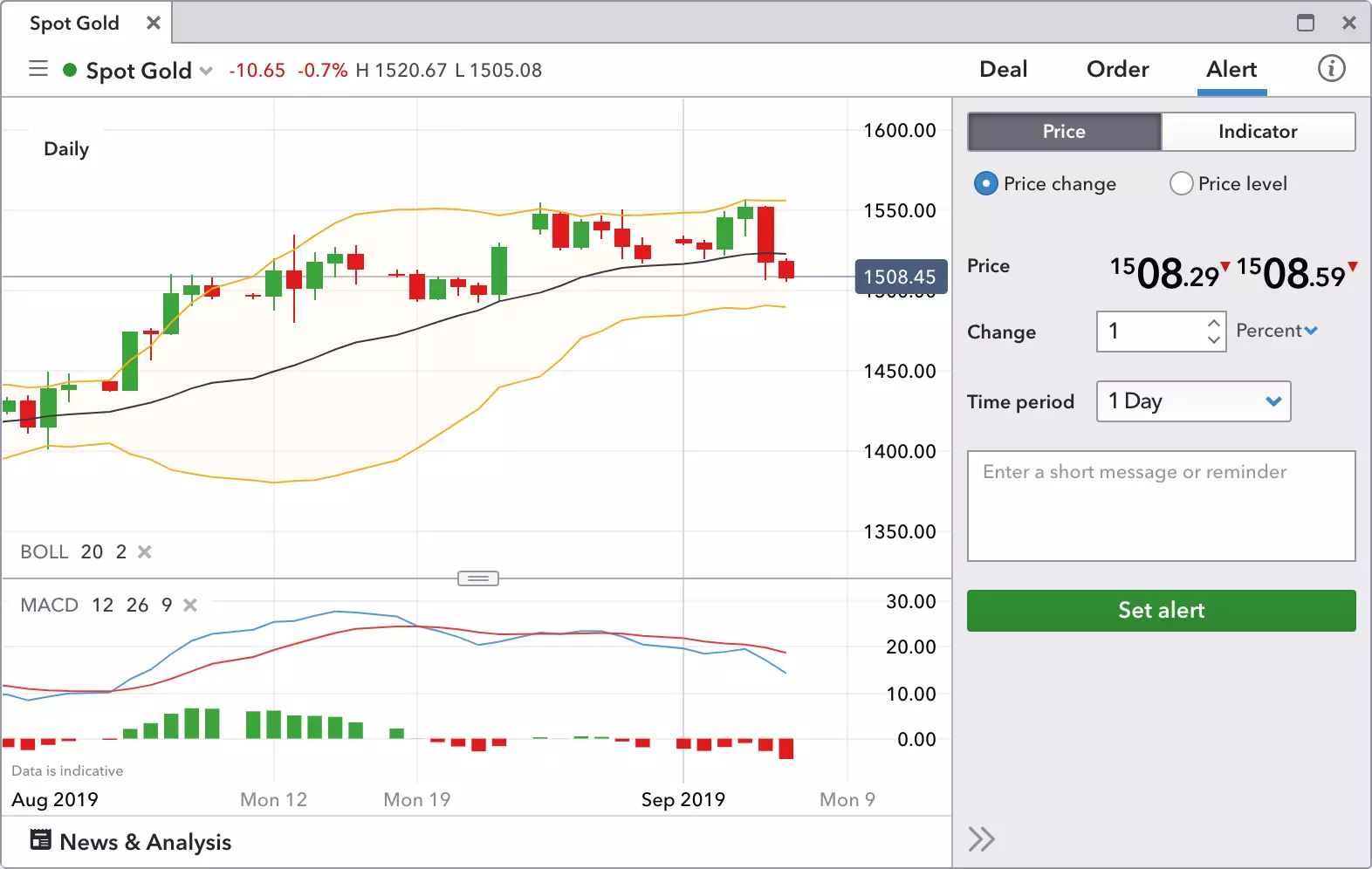 Price alerts
Be notified when your market moves by a certain percentage or amount in points with price change alerts – you'll only find these with us
Know when your market hits support, resistance or breakout by creating price level alerts
Get these free trade notifications immediately sent by email, SMS or push notification
Use as part of your risk management strategy – price alerts keep your positions open, so you can decide when to take action
Economic event alerts
Set alerts for macro events like central bank announcements, and see how the market reacts
Receive macroeconomic figures as soon as they are released
Set reminders to notify you 5-60 minutes before events
Get alerts by push notification on your mobile, in the platform or by email
Just tick the box next to your event in our economic calendar to set an alert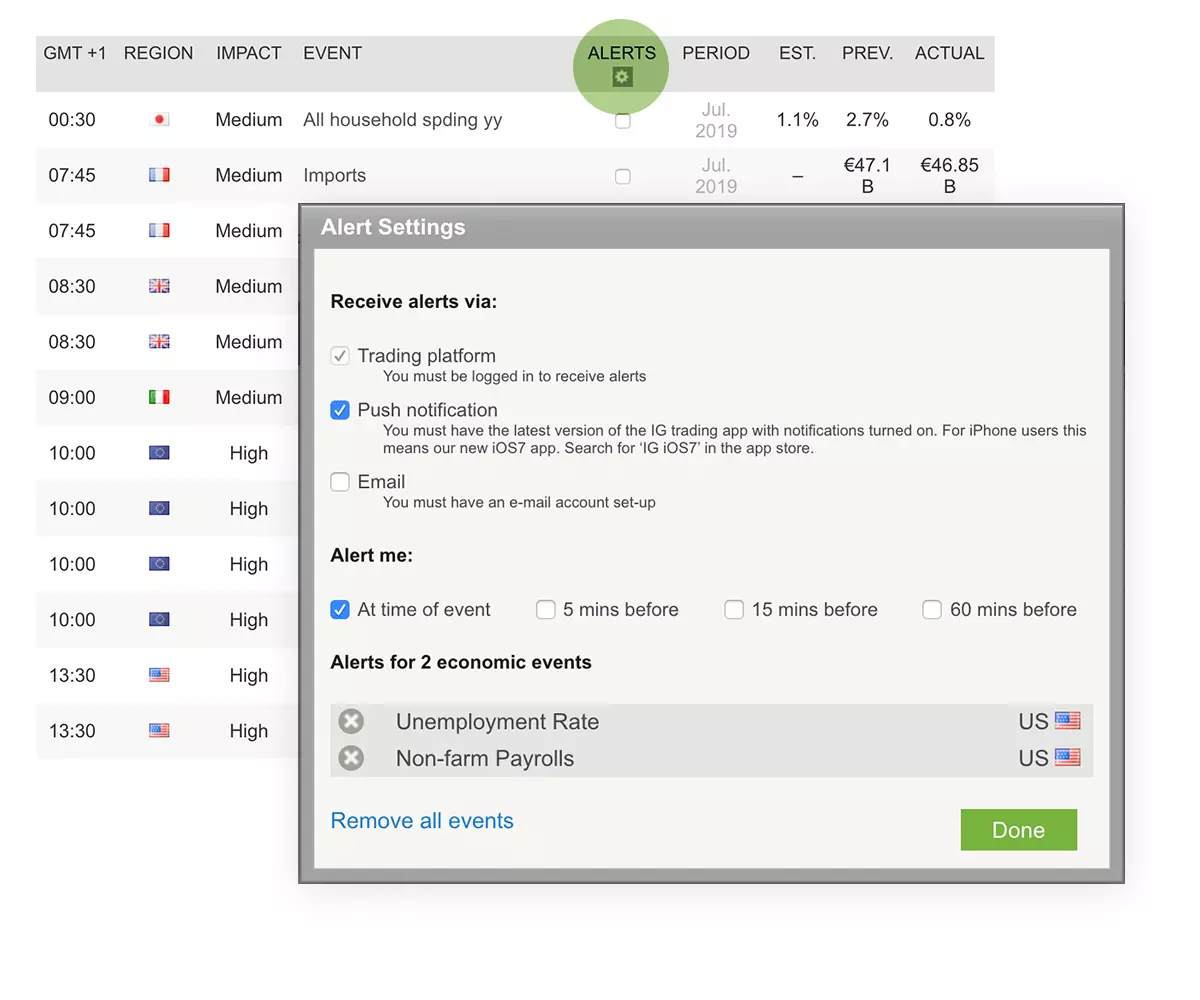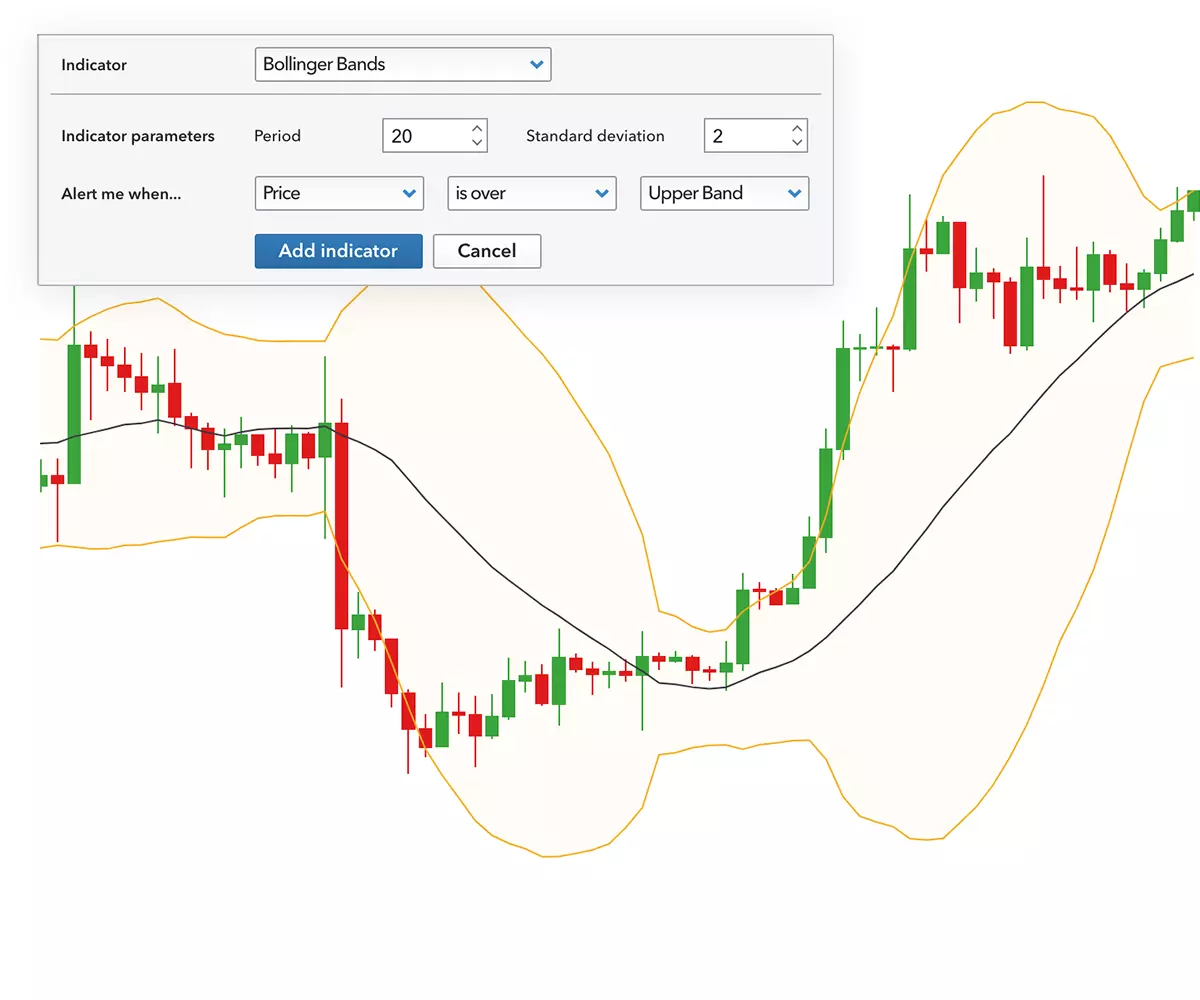 Technical indicator alerts
Create buy and sell alerts using popular indicators: Moving Average, Exponential Moving Average, MACD, RSI, Standard Deviation, Stochastic, Bollinger Bands and Price (share CFDs only)
Build and set indicator alerts quickly and easily through our free charts
Get full control over your alert, combining up to four different indicators
Open an account to start setting alerts
17,000 markets, countless opportunities
Find your next trade on our huge range of markets, with fast execution.
Help when you need it
Get expert support from our friendly team, around the clock.
Trade

whenever, wherever

Trade on the move with our award-winning trading app.1
How to use trading alerts
Create a trading account with us
Log in and open the trading platform
Find the 'alert' tab in your market's deal ticket
Choose between price and indicator alerts
Enter your conditions
Edit existing alerts from the left-hand flyout
Or, set event alerts for straight from our economic calendar
Manage your trade notifications in the 'settings' tab of My IG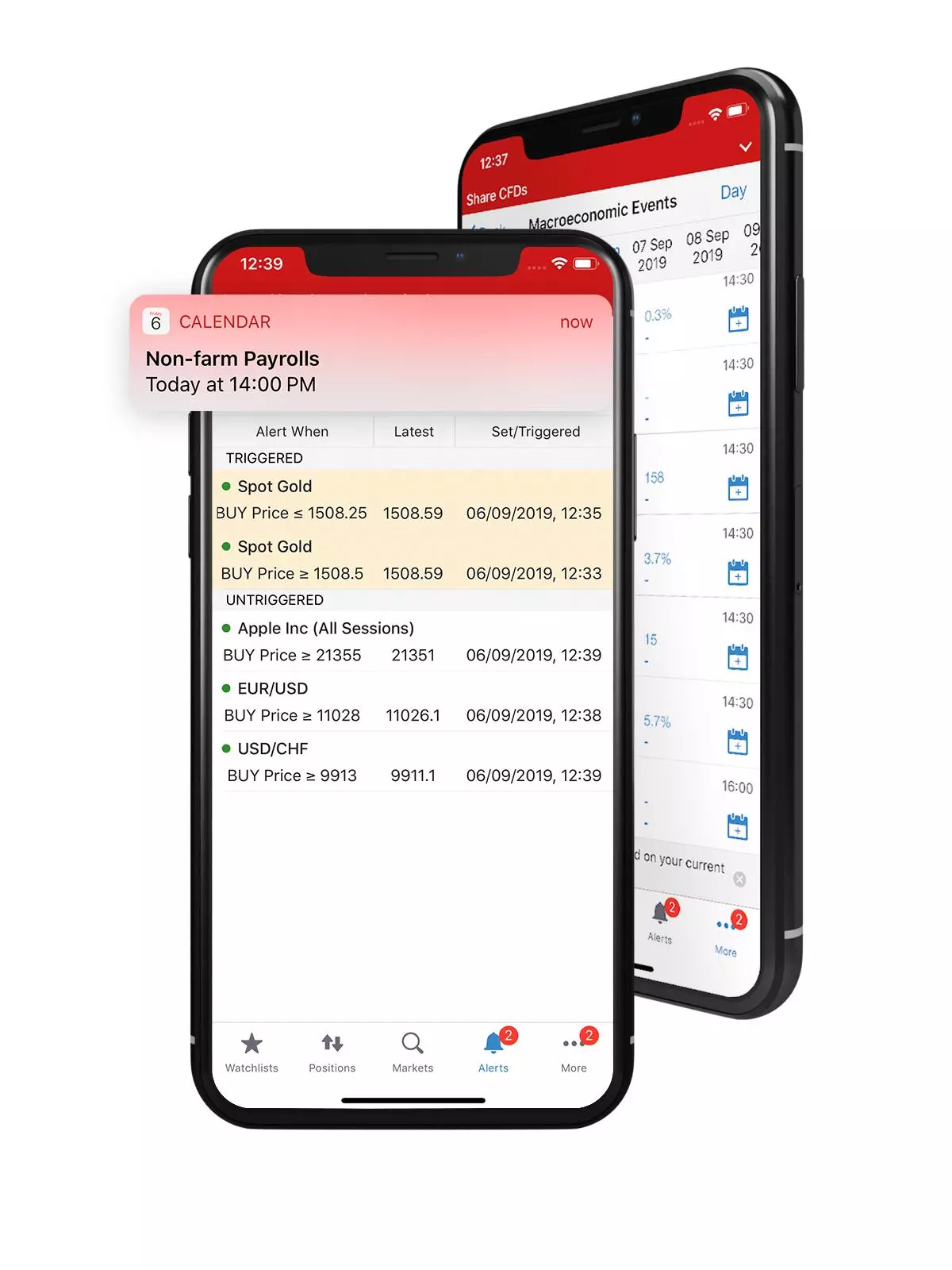 What can I get trading alerts for?
You can get trading alerts for economic results, price movements – whether a level is hit, or a price changes by your chosen amount – and technical conditions.
How do I receive trading alerts?
You can receive trading alerts by push notification on your mobile, in the platform, or by email.
What's the difference between a trading alert and a trading signal?
Trading alerts can be created to notify you of the most recent economic releases, price level changes and when your technical conditions are met. Trading signals inform you of significant trends or patterns in the markets that could lead to a trading opportunity.
Turn opportunities into trades on fast, intuitive technology.
Trade wherever you are, whenever you want with our award-winning apps.1
Advanced trader? Plug your own algorithms into our new web API or MT4.
1 Awarded 'best finance app' and 'best multi-platform provider' at the ADVFN International Financial Awards 2020.