ProRealTime
Automate your trading and analysis with the leading web-based charting package.
Why trade using ProRealTime?



Analyse everything from price to volatility with over 100 indicators
Get to opportunity on options faster, filtering by expiration date and strike price
Experience an improved interface, fully integrated with the IG trading platform


Build your own algorithms to execute 24 hours a day
Place orders according to trend lines, instead of just on price movements
Discover ProRealTime's improved interface, fully integrated with the IG trading platform
What is ProRealTime?
ProRealTime is a third-party online charting software for technical analysis and trading, which is integrated with the IG trading platform. If you're an experienced trader who uses advanced technical analysis and wants to automate your dealing, ProRealTime gives you a fully customisable interface and trading experience.
Automated trading
Technical analysis tools
Platform customisation
Options functionality
Automate your CFD trading
Build algorithms using assisted creation tools, or code them from scratch
Backtest your strategies using 30 years of historical data
Execute trades 24 hours a day, whether or not you're at your desk
Import strategies from outside PRT
Mitigate against losses and take profits with trailing stops
ProRealTrend
Have trend lines drawn automatically and updated every five minutes.
Easy order placement
Place orders directly from your charts.
ProScreener
Be alerted to market movements based on your criteria.
Custom indicators
Create and use your own indicators using the ProBuilder language.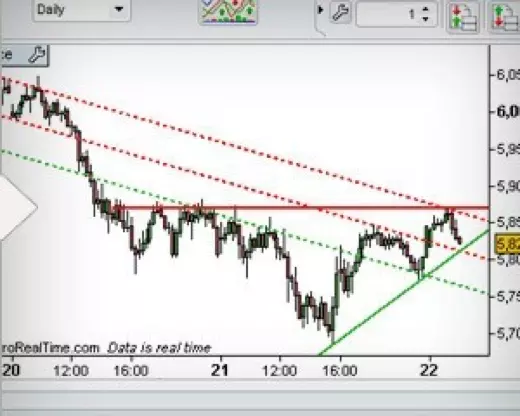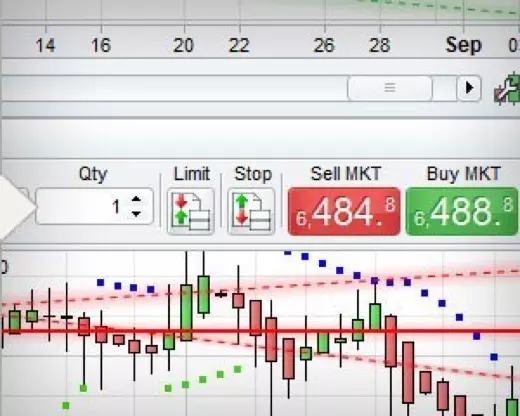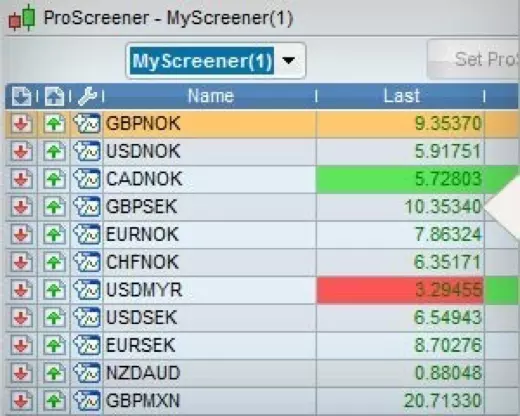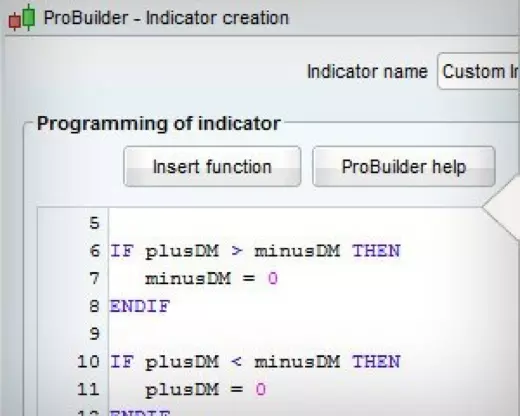 With ProRealTime you can completely customise your trading experience, setting up the platform in exactly the way you want it.
From changing the colour of the charts and the platform, to customising your trading hours in line with the New York or London open or close – you'll have access to an editable workspace that gives you what you need, when you need it.
Options chain window
Sort options by expiration date or filter them by minimum and maximum strike price, view charts, and place orders in the bid and ask columns.
Options scenario tool
Compare scenarios across different prices. View each opportunity's profit/loss profile, theoretical option prices and Greeks, based on your own parameters and real-time data.
And when you're ready, you can place the order directly from the price window.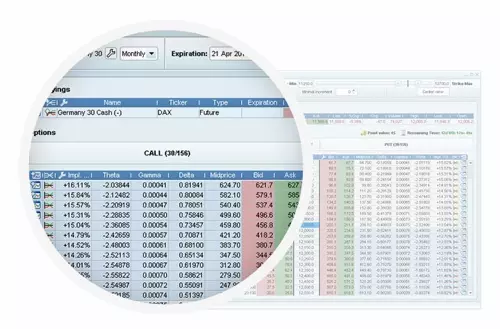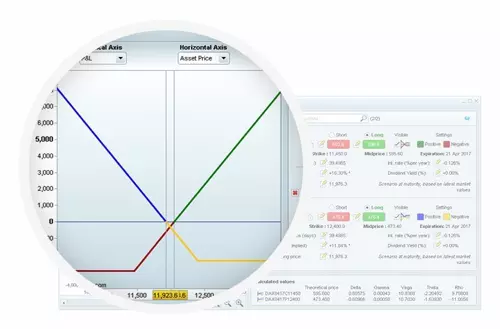 Open an IG account and access ProRealTime
Fill in our simple online form
We'll ask a few questions about your trading experience.
Get swift verification
We can usually verify your ID in just a few seconds.
Fund your account and trade
Or practise on a risk-free demo if you'd prefer.
How much does ProRealTime cost?
As an IG client you get ProRealTime charts free for your first month; Pro clients get free access for three months. After that, you still won't pay for ProRealTime if you trade at least four times in a given month.
If you don't, or your trading activity is of extremely low value, you'll pay a $40 fee on the last day of every month.
What devices can I use ProRealTime on?
With us, you can use ProRealTime on PC, Mac and Linux.
What markets can I trade with ProRealTime?
With ProRealTime, you can trade CFDs on our 16,000-market offering including forex, shares, indices, commodities and cryptocurrencies.
How do I set price alerts with ProRealTime?
To set a price alert with ProRealTime, you simply need to click the bell symbol on the top left of the window, beneath the 'display' title and between the magnifying glass and the ruler icons.
What indicators can I use with ProRealTime?
You can use over 100 indicators with ProRealTime. These include CCI, Adaptive Moving Average, Chaikin oscillator, Moving Average and OrderBook volume. They are all designed to help you by analysing charts in real time.
You might be interested in…
Experience a faster, clearer, smarter way to trade via your web browser.
Trade reliably on an advanced platform for selected forex pairs, indices and commodities.
Decide which platform is best for you, with all the info you need in one place.