Trading indices vs forex: what are the main differences and what can you trade?
The index and forex markets are both very liquid, made popular by the variety of methods traders can use to get exposure. Learn about the differences between trading indices vs trading forex.
Trading indices vs trading forex
Trading indices and forex are two of the most popular ways that you can get exposure to the financial markets. Indices trading focuses on tracking the performance of a group of shares while forex trading looks at the exchange value of buying one currency and selling another.
When trading indices, you'd get exposure to a basket of shares or sectors in a single position. Each index comprises of a certain number of shares, depending on how it's weighted. Some indices are market cap weighted, while others are price-weighted.
With us, you can trade major indices like the FTSE 100, Dow Jones (Wall Street) or Nasdaq (US Tech 100).
With forex trading, you'll buy one currency and sell another on the foreign exchange market. If you buy a currency pair, you'll hope that the base (the first currency listed in a forex pair) appreciates, and if you sell, you'd expect the base to depreciate. The more times a currency is traded every day, the more volatile the price of other currencies become.
With us, you can trade on over 80 pairs, with a range of major, minor and exotic currency pairs to choose from. Some of the most popular currency pairs include the British pound against the US dollar (GBP/USD), the euro against the US dollar (EUR/USD), and the US dollar against the Japanese yen (USD/JPY).
These are very liquid markets, providing traders with the opportunity to get exposure and make profit. In the same breath, there's risk of possible loss if the market moves against them.
With us, you'll take a position on both markets using CFDs.
Trading indices vs forex: which market is better for beginners?
It depends on several factors, but most beginners tend to get exposure to indices at the start of their journey as forex is more suited for experienced traders. This is because the indices market follows the direction of shares closely, making it slightly pronounced as to how the index will move in the future.
For example, during Covid-19, there was a large drop in most sectors as a result of the lockdown before they saw a rebound. One of those markets affected were tech shares, which proved to be resilient during the period. If you took a long position on the NASDAQ 100 Tech Index (US Tech 100), which contains the 100 largest US tech shares, you probably would've made a profit during that period.
Investors with experience trading shares may favour indices when making their first foray into other markets. This is because when you trade share indices you get exposure to several shares through a single position.
Some of the factors that affect an index's price include big events like interest rate decisions, a country's economic performance and many others. This is why it's prudent to also incorporate fundamental analysis into your trading strategy.
Forex trading tends to be the preferred market by professional traders, as it is more complex in comparison to indices trading. You must ensure that you know how to trade forex, have a good grasp of the method you're going to use and have a solid trading strategy before you get exposure.
As a beginner, it's important to supplement your knowledge before you start trading with real money. You can use IG Academy – a self-learning hub, complete with comprehensive trading resources – to help you learn at your own pace.
Beginners are encouraged to open a demo account thereafter. This is a simulated market environment that aims to recreate the experience of 'real' trading as closely as possible.
You'll get a feel for how different products and financial markets work without the risk of losing any real money, so that you can explore and experiment using different trading strategies with confidence while familiarising yourself with the IG platform.
When you open a demo account with us, you'll be given immediate access to a version of our online platform, along with a pre-set balance of $20,000 in virtual funds to practise with. Once you've gained enough confidence and you're familiar with trading on the platform, you can decide to open a live account.
If you have a short-term outlook, you can consider trading with us using CFDs. Alternatively, if you have a long-term outlook, you can buy and hold index shares or ETFs using our share trading offering.
What are the ways to trade indices and forex?
With us, you'll trade indices and forex pairs using CFDs:
Indices trading
Trade more than 80 indices with us via CFDs:
You can get exposure using CFDs and trade on the spot (cash) price if you have a short-term outlook or use futures and options markets to take a long-term position.
Forex trading
Take a position on a range of major, minor, and exotic currency pairs rising or falling using CFDs. You can choose to trade via spot forex, forex futures or currency options:
CFD trading on forex involves buying and selling contracts to exchange the difference on price from the point at which the contract is opened, to when it's closed. Additionally, CFDs are popular because they're also leveraged but remember CFDs are complex instruments and come with a high risk of losing money rapidly due to leverage.
Forex trading vs indices trading: key similarities and differences
Explore the benefits and risks of trading forex and indices while looking at why you'd choose one over another:
Forex trading vs indices trading: key similarities
Liquidity – these are two of the most liquid asset classes available in the market, with forex experiencing trillions of dollars' worth of transactions every day and indices also exhibiting a staggering figure
Spreads – index and forex prices tend to have tight spreads, which makes it ideal for day traders that want to get exposure in the short term
Economic news and events – index and forex fluctuations tend to be a reflection of the reported economic health of a region they represent
Leveraged products – both markets can be traded on leverage, enabling you to open a position by paying just a small fraction of the full value of the position upfront. Note that your profit or loss will be calculated based on the full position size, not your deposit amount. This means that losses can accumulate rapidly and you should take steps to manage your risk effectively
Forex trading vs indices trading: main differences
Range of markets available – forex trading involves buying and selling currency pairs in three categories (major, minor and exotic). With indices, there are far more indices that you can get exposure to
Type of asset class – indices trading involves making a prediction on the performance of a group of shares rising or falling while forex focuses on currency conversions
Volatility – in general, indices experience more volatility than trading forex, often moving more points per day than currencies. These sharp, unpredictable movements can be triggered by world events or factors unique to one sector. With us, you can minimise your risk, even in volatile market conditions, by using our range of risk management tools1
Trading indices vs forex summed up
Indices trading involves taking a position on the performance of a sector or economy while forex trading focuses on buying and selling currencies
Beginners might choose to trade indices at the start of their trading journey instead of forex as indices are potentially more intuitive to analyse and can be easier to relate to real-world economics such as day-to-day news, share prices and the economic health of a country
With us, you'll trade indices and forex pairs via CFD trading
You can trade indices and forex on the spot market price if you have a short-term outlook, or choose futures or options if you have a long-term outlook
Some of the similarities between trading indices and forex include high liquidity, tight spreads and influence from macroeconomics
The differences between forex and index trading include volatility, range of markets available and the type of asset class
Footnotes
1 Note that despite only paying a small percentage of the full trade's value upfront, your total profit or loss will be calculated based on the full position size, not your deposit amount. This means that you should take necessary steps to manage your risk effectively.
This information has been prepared by IG, a trading name of IG Australia Pty Ltd. In addition to the disclaimer below, the material on this page does not contain a record of our trading prices, or an offer of, or solicitation for, a transaction in any financial instrument. IG accepts no responsibility for any use that may be made of these comments and for any consequences that result. No representation or warranty is given as to the accuracy or completeness of this information. Consequently any person acting on it does so entirely at their own risk. Any research provided does not have regard to the specific investment objectives, financial situation and needs of any specific person who may receive it. It has not been prepared in accordance with legal requirements designed to promote the independence of investment research and as such is considered to be a marketing communication. Although we are not specifically constrained from dealing ahead of our recommendations we do not seek to take advantage of them before they are provided to our clients.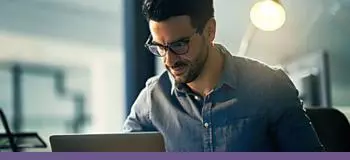 Explore the markets with our free course
Discover the range of markets and learn how they work - with IG Academy's online course.