How to short oil prices and markets
Oil prices are closely linked to factors relating to supply and demand. Its volatile nature often creates opportunities to short-sell. Find out how to short oil prices with us.
What does it mean to go short on oil?
Going short on oil means that you believe that the commodity's price will fall, and you think you could profit from the market going down. This is also called 'shorting' or 'short-selling'.
If you short-sell oil and the market price drops, you'll make a profit. However, if the market price moves against you – ie goes up – you'll make a loss.

As a hard commodity, oil is a finite resource, and its price can fluctuate immensely due to a variety of factors – but mainly changes to supply and demand. This volatility makes it extremely popular among short-term traders, presenting an opportunity to get exposure to the market regardless of the price trend.
Note that volatile markets are characterised by fast-paced price changes, which increases the likelihood of major price swings in either direction. That's why you need to use risk management tools to limit the potential for loss.
With us, you'll use derivative products such as CFDs to get exposure to oil. You won't take ownership of a barrel of oil; you'll take a position on the price movement of the market.
There are two main oil markets you can short when you use our platform:
Brent Crude oil (called 'Oil - Brent Crude' in our platform) is a major oil benchmark used by those trading oil. It's defined as crude mostly drilled from the North Sea oilfields: Brent, Forties, Oseberg and Ekofisk (collectively known as BFOE)
WTI oil (called 'Oil - US Crude' in our platform) is a blend of several US domestic light sweet crude oils. It's drilled and processed in the US, and it's mostly refined in the Midwest and on the Gulf Coast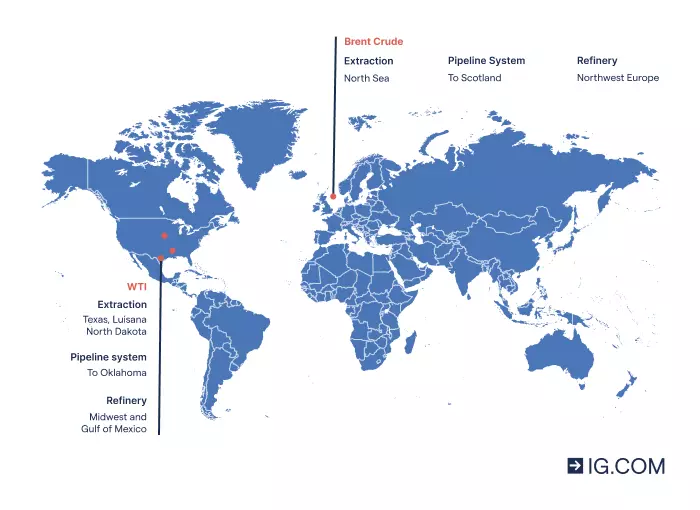 How does short-selling oil work?
Short-selling oil works by opening a position based on the belief that there'll be a downturn in the oil market. You'll use CFDs to open a short position with us. CFDs enable you to sell the market without taking ownership of the underlying assets.
Our award-winning platform1 enables you to go short using a CFD account in just a click. You'd elect to 'sell' the market, making a profit if the price falls, and a loss if it rises.
How to short oil
Do your research about the market and your preferred trading style
Choose the oil market you want to go short on
Open a trading account – you can short-sell with CFDs
Select 'sell' in the deal ticket and choose your position size
Take steps to manage your risk
Open and monitor your position
Shorting oil via CFD trading
With CFDs, you'll sell contracts to exchange the price difference of oil between the opening and closing positions. Your profit or loss will depend on the outcome of your prediction and you can hedge your positons.
CFDs are complex instruments and come with a high risk of losing money rapidly due to leverage. You'll need to meet the margin requirement to open a position. You'll have to use risk management strategies because your exposure will be calculated based on the full position size, not just the margin amount.
Going short with spot oil vs oil futures vs oil options
With our CFD trading account, you can short oil via our cash (undated) market, or via oil futures and options.
Oil spot price
Our undated spot oil markets take the price of the two nearest futures contracts because these tend to be the most liquid contracts. They offer real-time pricing with low spreads – perfect for day traders that want to sell oil immediately.
This is how most of our clients trade on oil. Note that they do have overnight fees, so you might want to consider that before you take a position.
Oil futures
Oil futures have a much larger spread than spot oil and they don't have any overnight fees – making them better suited to longer-term traders. You'll enter into a contract to exchange an amount of oil at a set price on a set date.

Learn how to trade futures
Oil options
You can also trade oil options, which work like futures contracts, but there's no obligation to buy or sell the underlying if you don't want to. Options give you the right to sell an oil contract at a set price on a set expiry date, but you wouldn't be obliged to exercise your option.
Why would you short oil?
If there's short interest in oil, you'd get an opportunity to profit when the market falls
You could hedge if you have existing positions impacted by oil price movements, eg if you own an oil stock that you think could fall in line with a declining oil price
What moves the price of oil?
The oil price is mainly moved by market forces of demand and supply. The price tends to rise when the demand increases. Additionally, if there are more suppliers of oil in the market than the number of buyers of the commodity, the price of oil will fall.
Other factors that influence the supply and demand of oil include:
The amount of oil consumption during certain seasons of the year
Countries that are part of the Organisation of Petroleum Exporting Countries (OPEC) that set the production levels, and the oil reserves that remain will influence the price of oil
Global exchange rates. As oil is priced in USD, a stronger or weakened dollar will affect the market
Oil production affected by environmental or political issues
The number of traders that participate in the financial market as well as the trade volumes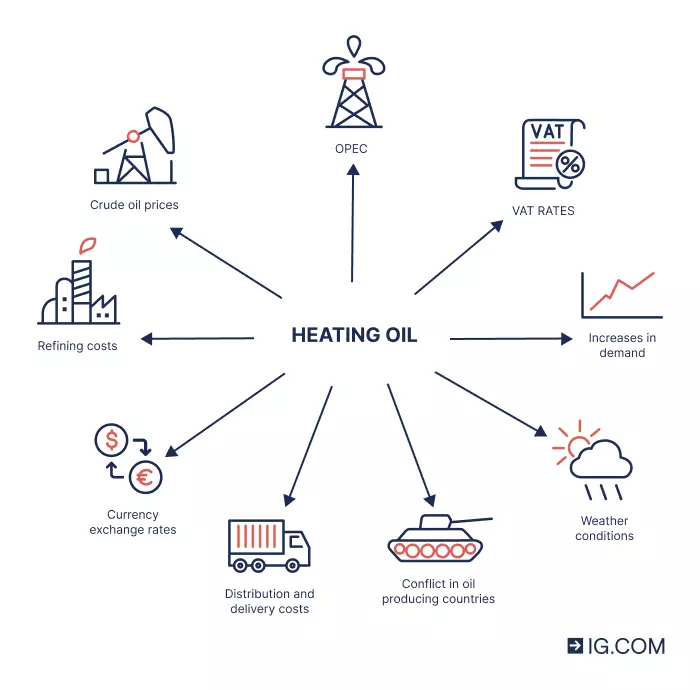 Risks when short-selling oil markets
Theoretically, losses are unlimited because there's no cap on how high the price could go. You can attach stops to your position that lock in a maximum amount you're willing to lose
You could get caught in a 'short squeeze' – if oil prices rise and short-sellers all rush to exit their positions, this drives the price even higher
When using margin to gain exposure, you face the risk of a margin call being issued if the price rises, which requires you to put up additional funds to balance the account, or close your position
Shorting oil summed up
Shorting oil refers to making a prediction that the commodity's price will fall, and you think you could profit from the market going down
You can short-sell oil, which is a trading strategy that profits from the market price falling
With us, you'll use CFDs to short oil via the spot market, futures, or options
Market forces of demand and supply primarily influence the price of oil
You must consider the risks of short-selling oil, such as the market moving against you or a potential short squeeze
Footnotes
1 Best Finance App, Best Multi-Platform Provider and Best Platform for the Active Trader as awarded at the ADVFN International Financial Awards 2023.
This information has been prepared by IG, a trading name of IG Australia Pty Ltd. In addition to the disclaimer below, the material on this page does not contain a record of our trading prices, or an offer of, or solicitation for, a transaction in any financial instrument. IG accepts no responsibility for any use that may be made of these comments and for any consequences that result. No representation or warranty is given as to the accuracy or completeness of this information. Consequently any person acting on it does so entirely at their own risk. Any research provided does not have regard to the specific investment objectives, financial situation and needs of any specific person who may receive it. It has not been prepared in accordance with legal requirements designed to promote the independence of investment research and as such is considered to be a marketing communication. Although we are not specifically constrained from dealing ahead of our recommendations we do not seek to take advantage of them before they are provided to our clients.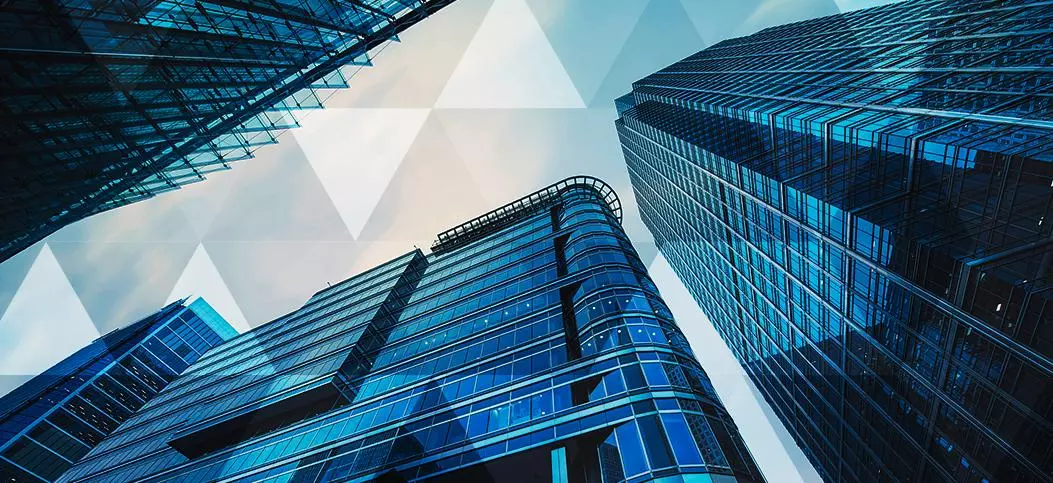 Explore the markets with our free course
Discover the range of markets you can trade CFDs on - and learn how they work - with IG Academy's online course.
Turn knowledge into success
Practice makes perfect. Take what you've learned in this shares strategy article, and try it out in your demo account.
Ready to trade shares?
Put the lessons in this article to use in a live account. Upgrading is quick and simple.
Trade over 13,000 popular global stocks
Protect your capital with risk management tools
Deal on 70 key US stocks out-of-hours, so you can react to news
Inspired to trade?
Put the knowledge you've gained from this article into practice. Log in to your account now.