Explaining the AI revolution, and a rundown of some of the best AI stocks to watch going into 2024. These companies are selected for several characteristics, including their market size and dominance in the sector.
Artificial Intelligence (AI) has to some extent been the investing theme of 2023 — in the US, almost all of the S&P 500's gains this year have come from just seven companies, all of whom are potentially riding the AI wave to some degree.
For context, Nvidia now boasts a US$1.2 trillion market cap, with almost all of its exceptional gains in 2023 driven by AI demand.
Artificial Intelligence is already being put into practical use across many real-world applications, including in retail, art, social media, security, sport analytics, manufacturing, self-driving cars, healthcare, and warehousing alongside dozens of other sectors.
Every supermarket rewards purchase, every Netflix recommendation, and every football match is analysed ever more relentlessly in order to provide more and better data. And while consumers have always understood — even peripherally — that AI was taking over more and more of the heavy lifting; the sector's investment catalyst has finally arrived.
This catalyst is of course ChatGPT, the OpenAI-developed chatbot which garnered over 1 million users in just five days. It took Facebook 10 months, and Netflix three and a half years to hit the same milestone.
Taking the world by storm, it now boasts over 100 million users, and investors are now considering whether the innovation could make entire careers in areas such as copywriting, accounting, personal training, and even software development entirely redundant. Then there's the advances made by art-focused Midjourney to consider — with the AI creating incredibly lifelike art.
Of course, monetary policy remains tight, and AI development is exceptionally expensive. For every ChatGPT breakthrough, there are hundreds of costly failures. Therefore, the best AI stocks could be predominantly the larger blue chips — which also helps to diversify any investment in the event that their AI projects fail.
Even OpenAI itself is not immune to bumps in the road — CEO Sam Altman was recently ejected from his position by the board in November, with little indication this would happen.
Remember, past performance is not an indicator of future returns. These shares are ordered by market capitalisation — all in US dollars, and include some of the top ASX AI shares to watch.
Best AI stocks to watch
1. Microsoft
Microsoft is the original global computing power, so it makes sense that the American behemoth already had a strong relationship with OpenAI prior to the ChatGPT launch, having already invested $10 billion into the company. Of course, Microsoft also has billions invested into other AI ventures.
This is a symbiotic relationship — Microsoft is allowing OpenAi access to its cloud centres to increase ChatGPT's computing power, while native search engine Bing has started to incorporate the chatbot into its functions. Former OpenAI CEO Altman — having left the start-up — is now joining Microsoft as a full-time employee.
Market Capitalisation: $2.75 trillion
2. Alphabet
Google parent Alphabet controls 84% of the global search market share. Despite recently laying off thousands of employees, it's launched its own ChatGPT rival, Bard, which is still viewed by many analysts as a less powerful alternative.
However, the chatbot runs on Google's LaMDA programming, which has been in development since 2021. Arguably, the titanic company should soon smooth out the issues.
It's also worth noting that AI is already used across many of Google's current functions. And it's got at least two more AI-focused projects: coding-focused Generative Language API, and DeepMind, which it acquired in 2014.
Market Capitalisation: $1.70 trillion
3. Nvidia
Nvidia is one of the world's most valuable chipmakers, with its chips used in electronics ranging from smartphones to cars, to high-end computing. It's worth noting that Nvidia shares have risen by more than 240% year-to-date to US$493.
But the company's most advanced deep learning chips might mean that the NASDAQ company is still undervalued. They're already in use at clients such as Alphabet, and Facebook owner Meta, to power both internal and user facing AI applications.
As AI becomes ever more mainstream, demand for these chips could surge, and importantly, there is a high barrier to entry — Nvidia has a wide economic moat surrounding its market position as the 'bricks and mortar' AI choice.
Market Capitalisation: $1.22 trillion
4. Tesla
Tesla is the original EV trailblazer, and despite the controversies surrounding CEO Elon Musk, its advancements in artificial intelligence could see the auto company rise once again to the giddy highs of late 2021.
Indeed, Tesla shares have already recovered by 117% year-to-date as it eyes possible expansions in India and Europe. Fully autonomous driving is Musk's long-term goal, with the company planning to launch a robot taxi service soon.
It's also developing a humanoid robot codenamed 'Optimus,' which the CEO thinks could eventually become more valuable than Tesla's auto operations. However, economic slowdown and price cuts in China could cause short-term profitability issues.
Market Capitalisation: $734 billion
5. Baidu
Baidu is China's version of Google, responsible for over 75% of the country's search market. Like Google, it has a growing cloud business, but it also plans to develop the world's largest autonomous ride-hailing area. The company is already operating this service in 10 Chinese cities.
Baidu has also developed its answer to ChatGPT and Bard, codenamed 'Ernie Bot.' The Chinese giant is working hard on its own AI tech — as evidenced by its recent string of quarterly results. Of course, there are long-standing regulatory risks with Chinese platform stocks.
Market Capitalisation: $37.8 billion
6. WiseTech Global
Sydney-based Wisetech Global is a cloud-based software solutions operator which offers its solutions to a global logistics businesses client base. The vision is 'to be the operating system for global logistics.'
For context, the company's ground-breaking CargoWise platforms are designed using workflows, automation and robotics — and it's been driving an expansion and acquisition strategy for several years.
Late last year, Wisetech acquired Shipamax, a provider of data entry automation software for the logistics industry. The acquisition's platform uses machine learning alongside AI for data extraction to optimise the automation of full operational workflows.
Market Capitalisation: $14.6 billion
7. TechnologyOne
TechnologyOne is Australia's largest enterprise resource planning SaaS company. It boasts a 1,200 -strong client base of global customers within the financial services, education, health and government sectors, which use its tech to improve online process mitigation — for example, digitising outdated paper-based worksheets.
The company is particularly interesting for its cutting-edge research and development centre, which focuses on cloud-based technology, AI and machine learning.
Market Capitalisation: $3.49 billion
8. BrainChip Holdings
BrainChip Holdings is centred around neuromorphic computing, a cutting-edge AI that simulates the functionality of human brain neurons. Last year, the company launched its the BrainChip University AI Accelerator Program to train current university students to become future employees.
And in Q4 2023, the company partnered with video analytics firm CVEDIA to advance its neuromorphic computing technology. The CVEDIA-RT platform is being incorporated into BrainChip's Akida neuromorphic tech, allowing the creation of practical AI-powered video analytics for multiple use cases.
Take your position on over 13,000 local and international shares via CFDs or share trading – all at your fingertips on our award-winning platform.*
Learn more about share CFDs or shares trading with us, or open an account to get started today. *
Winner of 'Best Multi-Platform Provider' at ADVFN International Finance Awards 2022
This information has been prepared by IG, a trading name of IG Australia Pty Ltd. In addition to the disclaimer below, the material on this page does not contain a record of our trading prices, or an offer of, or solicitation for, a transaction in any financial instrument. IG accepts no responsibility for any use that may be made of these comments and for any consequences that result. No representation or warranty is given as to the accuracy or completeness of this information. Consequently any person acting on it does so entirely at their own risk. Any research provided does not have regard to the specific investment objectives, financial situation and needs of any specific person who may receive it. It has not been prepared in accordance with legal requirements designed to promote the independence of investment research and as such is considered to be a marketing communication. Although we are not specifically constrained from dealing ahead of our recommendations we do not seek to take advantage of them before they are provided to our clients.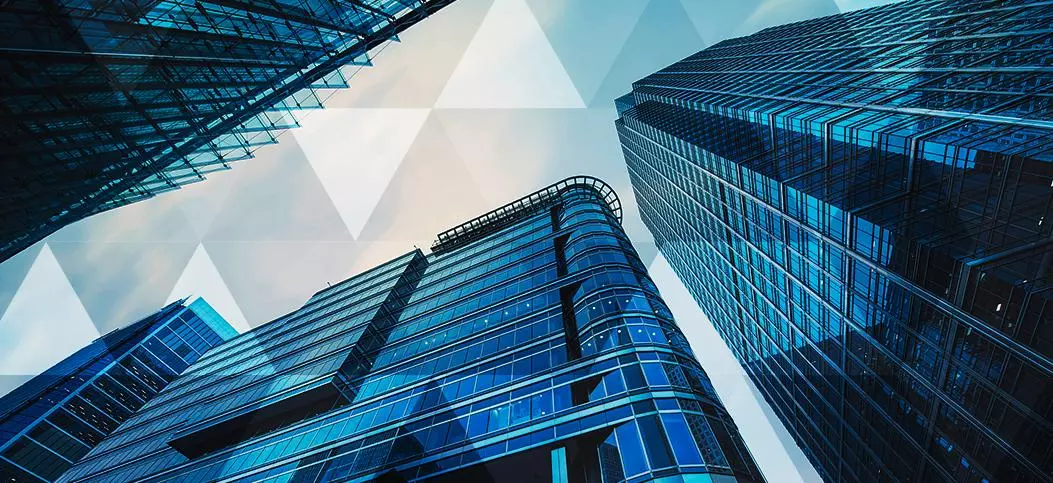 Seize a share opportunity today
Go long or short on thousands of international stocks.
Increase your market exposure with leverage
Get commission from just 0.08% on major global shares
Trade CFDs straight into order books with direct market access