10 ASX penny stocks for traders to watch
A brief examination of ASX penny stocks, their advantages and drawbacks, and a rundown of 10 of the best penny stocks to watch as of November 2023.
ASX penny stocks: what you need to know
Penny stock investing requires a high degree of due diligence, as they represent smaller propositions that usually come with a far higher risk-to-reward ratio.
In the UK, a penny stock is defined as any share worth less than £1 each. In the US it's any under US$5 (circa AUD$7).
In Australia, many classify penny stocks as those under one Australian dollar per share, while some use the definition loosely to describe any company with smaller share prices.
It's also worth noting that penny stocks can have high-value market caps if large numbers of shares have been issued.
ASX penny stocks: further important information
ASX penny stocks are often thinly traded. This means that unlike the blue-chip shares of the ASX 200, where every stock usually has a wall of potential buyers, there may not always be enough buyer demand when investors want to sell.
In addition, penny stocks are often loss-making, using any money available to invest in growth. This makes them highly speculative investments. Moreover, they usually receive little to no analyst coverage, making truly informed trading decisions difficult.
They can also even lack in-depth trading records. And some penny stocks are notorious for diluting stock value by issuing additional shares.
These risk factors mean that for most investors penny stocks should only form a small percentage of one's portfolio. And for those closer to retirement who are investing over short timeframes, they arguably should be avoided altogether.
Of course, despite these significant risks, ASX penny stocks hold a unique advantage. The right pick can be massively more lucrative than an investment in more established peers.
However, it's important to beware of the echo chamber of success. Skyrocketing penny stocks are extremely likely to hit mainstream news, but the success stories are significantly outnumbered by the failures. Moreover, once an ASX penny stock hits the headlines, it's often too late to partake in its success.
But many of the largest blue-chip stocks on the ASX began trading as penny stocks. For example, the largest stock on the ASX, BHP, used to be a penny stock back in 1999. Afterpay was a penny stock as recently as 2017. International market titans Apple and Amazon also once qualified as penny stocks for the investors with the foresight and luck to invest early.
What are the best ASX penny stocks to watch?
1. MinRex Resources (ASX: MRR)
MinRex Resources Limited was founded in 2011 and is a mining company that focuses on the exploration and development of battery metals. The company has lithium-tin-tantalum Projects in the world-renowned mineral region of the Pilbara in Western Australia.
MinRex may have considerable growth potential, given the increasing uptake of electric vehicles around the world that will drive global demand for battery metals.
In addition to its lithium projects, Minrex also has a highly prospective portfolio of gold-copper projects in both Western Australia and New South Wales.
2. Prescient Therapeutics (ASX: PTX)
Biotech company Prescient focuses on personalised cancer treatments that make use of cellular and targeted therapies. The company's technologies hail from world-class research centres including Yale, Penn and Oxford, and have already led to the production of FDA-approved therapies.
PTX has the exclusive rights to two next-generation cell therapy platform technologies – OmniCAR and CellPryme.
3. Myers Holdings Ltd (ASX: MYR)
Department sore operator MYR could present a bargin for investors, after a decade-long decline in its share price that brought from a high of $3.84 in 2010 to a low of 14 cents in 2020.
While MYR has fallen nearly 24% year-to-date to around 51 cents, the company has recently shown signs of recovery. It's posted strong sales via both brick-and-morter and online channels over the past year, as well as resumed dividend payments to shareholders.
4. Brainchip Holding (ASX: BRN)
Artificial intelligence company BrainChip claims to have developed the first neuromorphic processor to reach the market. Its Akida neural processor mimics the human brain to analyse sensory data at the point of acquisition, which BRN says achieves unprecedented precision and efficiency.
BRN's share price could benefit in general from the buzz surrounding AI following the release of ChatGPT.
5. Bubs Australia (ASX:BUB)
Baby formula company Bubs Australia touts its use of high-quality ingredients sourced from organic suppliers and growers as a key reason behind its status as a premium brand.
The company has won international accolades for product quality, including a Purity Award from the Clean Label Project in the US for ingredient quality and a First 1,000 Days Promise award for compliance with EU baby food regulations.
6. Tesserent Limited (ASX: TNT)
Tesserent is a cybersecurity company that provides a range of cybersecurity services to businesses in Australia and New Zealand. The company's services include threat intelligence, network security, and compliance and governance.
Tesserent has some of Australia's top security experts at its disposal, having recently appointed Anthony Sheehan, the former Deputy Director-General with the Australian Security Intelligence Organisation (ASIO), as a non-executive director.
7. Horizon Oil (ASX: HZN)
Oil and gas explorer Horizon focuses on projects scsattered around the Asia-Pacific, with operations in New Zealand and Papua New Guinea as well as China.
HZN stands to gain from any rise in oil prices triggered by worsening geopolitical tensions in both Eastern Europe and the Middle East. The copmany's share price has leaped by over 23% since the start of 2023.
8. Air New Zealand (ASX: AIZ)
New Zealand's flag carrier airline operates scheduled passenger flights to 20 domestic destinations, as well as 30 international destinations in 18 countries situated mainly within the Asia-Pacific.
AIZ's latest guidance for FY2023 released in April raised earnings before significant items and tax to no less than NZ$580 million, as compared to a range of NZ$510 million to NZ$560 million in April.
9. King River Resources Ltd (ASX: KRR)
Founded in 2002 and headquartered in Perth, King River is a mining exploration company that focuses on developing rare earth minerals and other minerals projects in Western Australia.
The company's main project is the Speewah Specialty Metals Project, which has significant deposits of rare earth minerals and vanadium. King River's share price could benefit from increasing demand for rare earth minerals as a result of the broader adoption of electric vehicles.
10. Paladin Energy (ASX: PDN)
Headquartered in the Western Australian capital of Perth, PDN is an independent tier-one producer and explorer of uranium. The company holds a 75% interest in the Langer Heinrich Mine (LHM) in Namibia, considered a globally significant uranium source.
LHM's long-life operations have produced over 43 million pounds of triuranium octoxide. PDN expects its flagship mine to return to production by Q1 CY2024.
Take your position on over 13,000 local and international shares via CFDs or share trading – all at your fingertips on our award-winning platform.* Learn more about share CFDs or shares trading with us, or open an account to get started today.
* Winner of 'Best Multi-Platform Provider' at ADVFN International Finance Awards 2022.
This information has been prepared by IG, a trading name of IG Australia Pty Ltd. In addition to the disclaimer below, the material on this page does not contain a record of our trading prices, or an offer of, or solicitation for, a transaction in any financial instrument. IG accepts no responsibility for any use that may be made of these comments and for any consequences that result. No representation or warranty is given as to the accuracy or completeness of this information. Consequently any person acting on it does so entirely at their own risk. Any research provided does not have regard to the specific investment objectives, financial situation and needs of any specific person who may receive it. It has not been prepared in accordance with legal requirements designed to promote the independence of investment research and as such is considered to be a marketing communication. Although we are not specifically constrained from dealing ahead of our recommendations we do not seek to take advantage of them before they are provided to our clients.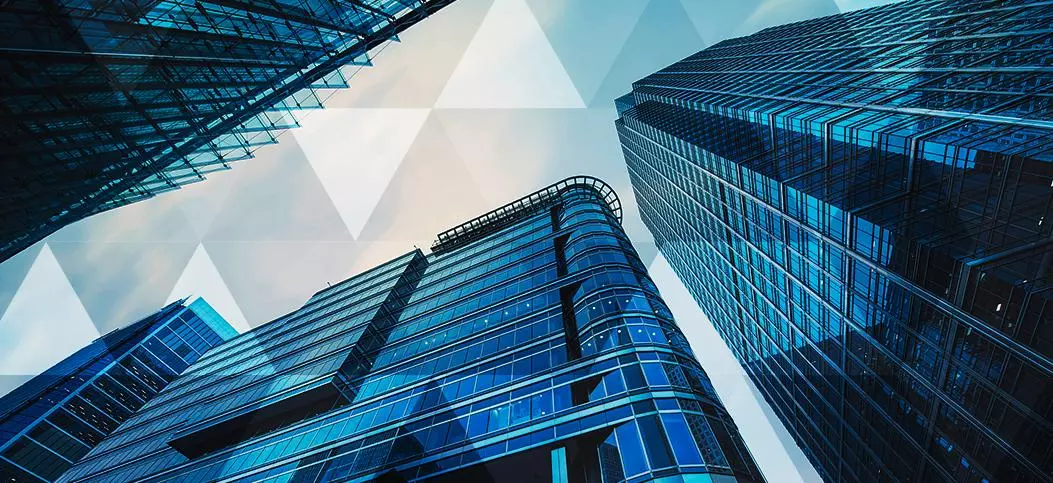 Seize a share opportunity today
Go long or short on thousands of international stocks.
Increase your market exposure with leverage
Get commission from just 0.08% on major global shares
Trade CFDs straight into order books with direct market access