Equinox International IPO: how to buy Equinox shares
The Equinox International initial public offering (IPO) will make homegrown medical cannabis a reality in the UK. Trade or invest in Equinox shares with the UK's No.1 trading provider.1
How to invest in the Equinox International IPO
With us, you can invest in the Equinox International IPO at a minimum subscription of £500 even before the listing takes place.2
The subscription deadline is 4pm on Friday, 3 December 2021. The IPO itself is expected to happen in the week of 27 December 2021.
Before the listing – primary market
The Equinox International primary market is live now. You can subscribe to the listing and receive a stock allocation at the same time as institutional investors.
To subscribe to this IPO with us:
Open a share dealing account with us
Link it with a PrimaryBid account, by providing your share dealing account ID
Subscribe to the Equinox International IPO on PrimaryBid
You'll receive the stock in your share dealing account automatically after the IPO takes place
From day one of the listing
We'll offer Equinox International shares right away on the day they list. The company is set to list on the London Stock Exchange (LSE) at 8am (UK time).
You can:
Invest and own Equinox International shares through share dealing from £3 commission3
Go long or short with our derivative products, spreads or CFDs. Spread betting is commission-free and tax-free for certain individuals4
How to trade or invest in Equinox International shares post-listing
How to trade Equinox International stock
With us, you can trade Equinox
International shares in these steps:
Create a spread betting or CFD account or Open My IG
Search for 'Equinox International' on our trading platform
Select 'buy' to go long or 'sell' to go short in the deal ticket
Set your position size and take steps to manage your risk
Open and monitor your position
How to invest in Equinox International stock
You can become an Equinox International shareholder in these steps:
Create a share dealing account or Open My IG
Search for 'Equinox International' on our share dealing platform
Select 'buy' in the deal ticket
Choose the number of shares you want to buy
Open and monitor your investment position
You can invest in Equinox International shares by buying and owning the medical cannabis stock outright. Alternatively, you can trade on these shares via spread betting or CFD trading, speculating on the price as you predict its rise or fall on the open market.
Spread bets and CFDs are leveraged products, which means that you only need to commit a deposit upfront – called margin – to receive full market exposure. Bear in mind that, while margin can increase your profits, it can substantially outweigh your deposit amount so it's important to take steps to manage your risk.
Equinox International IPO: the essentials
Equinox International's IPO is expected to take place in the week beginning 27 December 2021. The company aims to float on the LSE's alternative investment market (AIM).
The UK-based medical cannabis supplier is yet to confirm how much funds it hopes to raise and the number of shares that will be on offer on the debut listing.5 However, it's been rumoured that the medical cannabis producer is engaging potential investors and after book building is likely to make its IPO valuation and funds raised public.5, 6
What is Equinox's business model?
The business model of this medical cannabis producer includes cultivating its very own crop in the UK – the very first of its kind. Until now, the UK has had to depend on imports to produce cannabis products for medical use.
The medical cannabis sector – from production to supply chain – has received much support from the political arena, since the UK's medical cannabis legislation was passed in 2018. To date, over 50 countries have passed medical cannabis laws (including 36 US states). The UK has the prospect to be the largest legalised cannabis European market, potentially reaching up to €8.8 billion by 2028.6
Equinox International received one of the Home Office's first Schedule 1 Controlled Drugs License in the UK. The license will enable Equinox International to be the UK's leading 'land to brand' medical cannabis company, where a 20-acre site will be used for the cultivation, production, supply and research of the flower.
The company created intellectual property (IP) protected cannabis formulations to supply the UK's NHS, as part of a strategic partnership7
In December 2020 Equinox International signed a three-year agreement with Aleafia Health, bolstering the health company's entry into the Israeli cannabis market8
Unlike tetrahydrocannabinol (THC), a psychoactive component of cannabis that is banned in the UK, cannabidiol (CBD) is a non-psychoactive part of cannabis plant and its oil is often used in the treatment of chronic pain and inflammation that comes with chronic illnesses such as cancer, leukaemia, arthritis, epilepsy, to name a few 5, 6
Who are Equinox International's competitors?
Equinox international's competitors include the following UK-listed medical cannabis producers:3
Kanabo, which creates medical treatment products
Cellular Goods, cannabinoid firm financially backed by UK former soccer star David Beckham
Find out how to buy Kanabo shares or how to invest in Cellular Goods stock
Other US competitors, that are not exclusively in the medicinal cannabis industry, include:
Jazz Pharmaceuticals, a cannabis-focused biotech company listed on the Nasdaq
Green Thumb Industries, a marijuana grower and retailer based in the US
Trulieve Cannabis, a marijuana grower and retailer based in the US
Innovative Industrials properties, an ancillary provider listed on the NYSE in the US
GrowGeneration, an ancillary provider and largest cannabis retail chain in the US listed on the Nasdaq
Scotts Miracle-Gro, an ancillary provider of cannabis in the US and listed on the NYSE
How to analyse the Equinox International share price
You can analyse the Equinox International share price through both technical and fundamental analysis.
Technical analysis will help you assess the future price movements of Equinox International shares by looking at historical chart data. Studying previous share price trends will help you to identify whether the stock is about to enter a bullish or bearish trend.
On the other hand, fundamental analysis identifies whether a stock is either overvalued or undervalued. It achieves this by analysing the individual company's perceived ability to generate a profit, focusing on macroeconomic data, financial statements and decisions from senior management.
Footnotes:
1 Best trading platform as awarded at the ADVFN International Financial Awards 2021 and Professional Trader Awards 2021.
2 Not all subscriptions will be available with PrimaryBid. Sign up for PrimaryBid and enable push notifications in their app to be alerted to new offerings.
3 Trade in your share dealing account three or more times in the previous month to qualify for our best commission rates. Please note published rates are valid up to £25,000 notional value. See our full list of share dealing charges and fees.
4 Tax laws are subject to change and depend on individual circumstances. Tax law may differ in a jurisdiction other than the UK.
5 This is MONEY, 2021
6 PrimaryBid, 2021
7 CannabisWealth, 2021
8 GlobeNewswire, 2020
This information has been prepared by IG, a trading name of IG Markets Limited. In addition to the disclaimer below, the material on this page does not contain a record of our trading prices, or an offer of, or solicitation for, a transaction in any financial instrument. IG accepts no responsibility for any use that may be made of these comments and for any consequences that result. No representation or warranty is given as to the accuracy or completeness of this information. Consequently any person acting on it does so entirely at their own risk. Any research provided does not have regard to the specific investment objectives, financial situation and needs of any specific person who may receive it. It has not been prepared in accordance with legal requirements designed to promote the independence of investment research and as such is considered to be a marketing communication. Although we are not specifically constrained from dealing ahead of our recommendations we do not seek to take advantage of them before they are provided to our clients. See full non-independent research disclaimer and quarterly summary.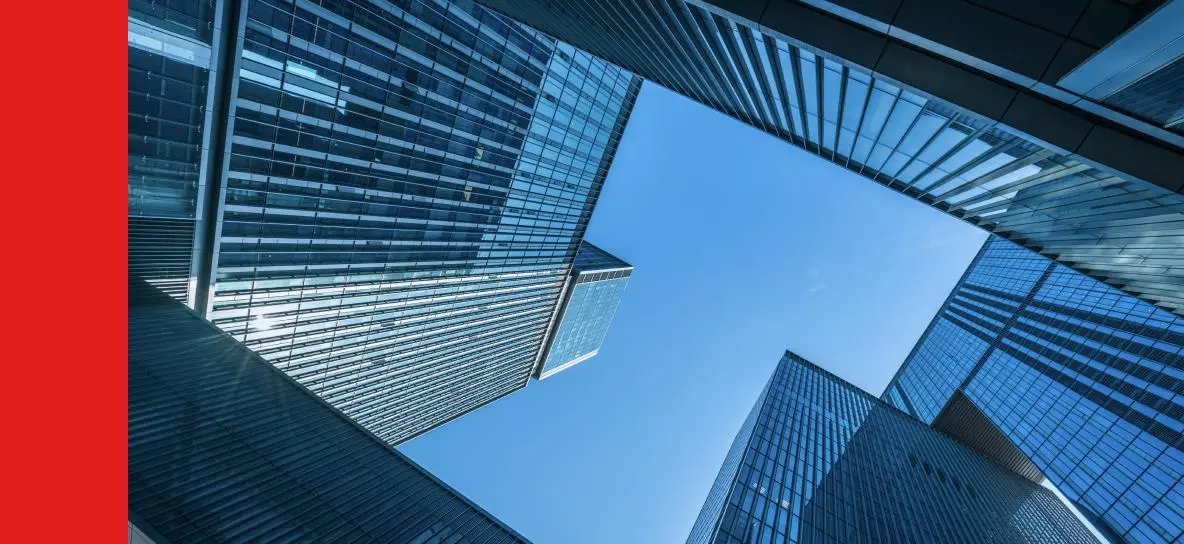 Explore the markets with our free course
Learn how shares work – and discover the wide range of markets you can spread bet on – with IG Academy's free 'introducing the financial markets' course.
Put learning into action
Try out what you've learned in this shares strategy article risk-free in your demo account.
Ready to trade shares?
Put the lessons in this article to use in a live account – upgrading is quick and easy.
Trade on over 13,000+ popular global stocks
Protect your capital with risk management tools
React to breaking news with out-of-hours trading on 70 key US stocks
Inspired to trade?
Put your new knowledge into practice. Log in to your account now.