What is growth investing?
Growth investing involves investing in companies set to grow their profits at an above-average rate. You can identify growth stocks from unique features that differ from those of value stocks. Learn all about growth investing.
What is growth investing?
Growth investing is an investment style that looks to invest in companies with high growth potential. These companies are expected to increase their profits or revenues at an above-average growth rate compared to the industry or market average. Growth investing is also known as a capital appreciation strategy – earning returns from gains in share prices – as growth companies normally reinvest their earnings back into the business rather than pay away a dividend to their shareholders.
Distinguishing growth from value investing
Companies with high growth potential usually trade at high fundamental valuation multiples, like price-to-earnings or price-to-book ratios. Growth investors expect strong profit growth of these companies to lower the valuations to more attractive levels in the future.
Value investors look to identify companies whose shares look undervalued and are seen to be trading at less than their current intrinsic value. Expectations for future profit growth will be much lower than expected for growth stocks.
Value investing focuses on companies trading at a low price-to-earnings multiple to reflect that limited growth or a low price-to-book ratio. These companies typically pay dividends to their shareholders. This dividend income can be reinvested, allowing investors to benefit from the power of compounding. Compounding has a small initial positive impact on overall returns in the short-term, but a large impact over the longer-term.
How to identify growth stocks
Identifying growth stocks is a quantitative and qualitative process. Quantitative analyses measure actual numbers, while qualitative analyses concern more subjective characteristics.
Strong forecasted sales growth is a common feature found in growth stocks. Growth stocks may not always be hugely profitable in their early years or even have any sales, but they always have sales growth which is expected to grow faster than their industry or market average in the future. When profit margins turn from negative to positive in a growth stock, the share price can enjoy a very strong rally as high investor expectations start to come to fruition
Strong growth in earnings per share (EPS) is regularly apparent in growth stocks. Recent earnings have likely shown strong earnings per share growth and forecasted EPS growth is likely to be higher than their peer group or the market average. EPS is calculated by taking a company's net income and dividing it by the number of outstanding common shares
High returns on equity are often evident in growth stocks. Return on equity (ROE) measures a company's profitability and how efficient it is in generating profits. A company with an ROE higher than its peers over a number of years shows its management is using its capital more efficiently. Different industries have average sector ROEs that vary widely, so comparing companies to their peer group is usually more useful than comparing them to the overall market. ROE is calculated by dividing a company's net income by shareholders' equity
Recent share price returns are likely to have been strong. Growth stocks normally have shown better share price momentum than the market, reflecting their higher growth potential
Growth stocks normally operate in a growth industry. They often enjoy a competitive advantage over their competitors. This advantage acts as a unique selling proposition that helps them grow faster than their competitors and build a loyal and growing customer base
Pros and cons of growth investing
Pros of growth investing
It has the potential for higher returns than value investing over the long term. A successful growth investment can make huge profits. Amazon and Alphabet are examples of very successful growth investments from humble beginnings to dominant global market shares
Growth stocks are more volatile than value stocks which can enable investors to earn a larger return over a shorter time period
In a bull market, growth investing normally outperforms value investing
Cons of growth investing
With the potential for higher returns, there's also the risk of larger losses and increased volatility. If growth companies fail to meet expectations, their high valuations make their share prices vulnerable to steep falls
Lack of dividend income. Growth stocks typically pay no or very limited dividends to shareholders as they invest their profits back into the business
If these growth companies are early-stage, small-cap stocks, they are more vulnerable to new competition and their future sales may not meet expectations
As with all investing, you could get back less than you put in. Furthermore, past performance is no guarantee of future returns
How to start growth investing
Create your live account with us
Choose share dealing for a hands-on approach
Make sure to do further research on how to diversify your portfolio and manage your risk
You can set up an Individual Savings Account (ISA) with us via your share dealing account
Invest a lump sum and/or set up a regular instalment to fund your account
Research, share and ETF dealing
Researching the market and educating yourself is essential. The IG Academy is a great resource to help develop your knowledge and plan investing strategies with free online courses
You can buy shares or ETFs with your share dealing or ISA account. ISA accounts are tax-efficient vehicles, where capital gains and dividends are tax-free*
There are various growth ETFs to choose from, including the Vanguard Growth ETF or the Vanguard Small-Cap Growth ETF. Use our ETF Screener to find an ETF that suits your strategy
Remember, past performance is no guarantee of future returns.
* Tax laws are subject to change and depend on individual circumstances. Tax law may differ in a jurisdiction other than the UK.
Growth investing summed-up
Growth investing looks to invest in companies with high growth potential and which are expected to increase their profits or revenues at an above-average growth rate compared to their industry or the market average
Strong sales, improving or high-profit margins, high EPS growth and high ROEs are characteristics often found in growth stocks
Growth investing can provide outsized returns over the long term but also has higher risk than value investing
This information has been prepared by IG, a trading name of IG Markets Limited. In addition to the disclaimer below, the material on this page does not contain a record of our trading prices, or an offer of, or solicitation for, a transaction in any financial instrument. IG accepts no responsibility for any use that may be made of these comments and for any consequences that result. No representation or warranty is given as to the accuracy or completeness of this information. Consequently any person acting on it does so entirely at their own risk. Any research provided does not have regard to the specific investment objectives, financial situation and needs of any specific person who may receive it. It has not been prepared in accordance with legal requirements designed to promote the independence of investment research and as such is considered to be a marketing communication. Although we are not specifically constrained from dealing ahead of our recommendations we do not seek to take advantage of them before they are provided to our clients. See full non-independent research disclaimer and quarterly summary.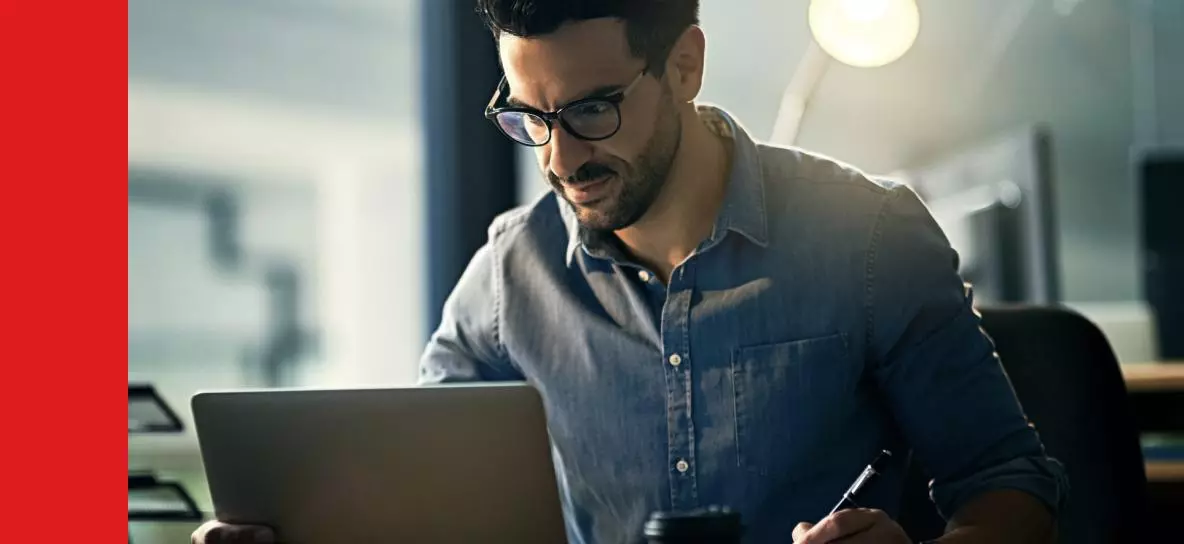 Discover how to trade the markets
Explore the range of markets you can trade – and learn how they work – with IG Academy's free 'introducing the financial markets' course.