How to trade or invest in the FTSE 250
The FTSE 250 is home to some of the UK's most well-known mid-cap companies, such as Aston Martin and Greggs. Find out how you can gain exposure to these top companies via cash indices, index futures, ETFs and stocks.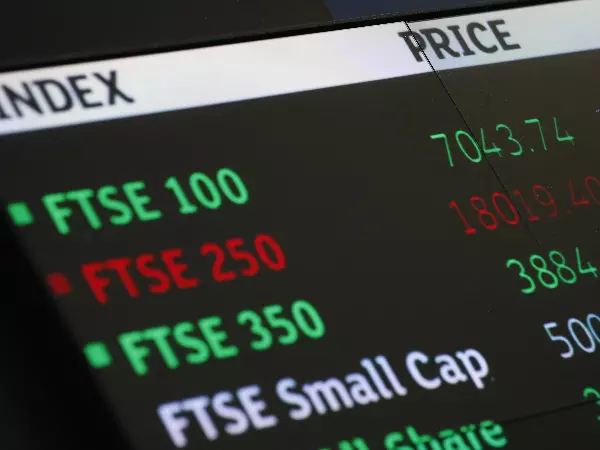 How do you trade or invest in the FTSE 250?
How you trade or invest in the FTSE 250 will depend on your personal preference, your risk appetite and when you want to trade. While you can't invest directly in the FTSE 250, you can use share dealing to get exposure to an ETF or index constituents.
Alternatively, you can trade the FTSE 250 via spread bets and CFDs.
Trading the FTSE 250
Investing in the FTSE 250
Ways to trade
Spread bets and CFDs
Buying ETFs or shares outright
Market hours
11pm Sunday to 10pm Friday (UK time), non-stop
1.30pm to 8pm (UK time), Monday to Friday
Deposit required
20% of trade size (margin)
100% of trade size
Timeframe
Shorter term
Longer term
Liquidity
Higher liquidity offered by trading than investing in ETFs
Trading the FTSE 250
You can get direct exposure to the FTSE 250's price movements via spread betting and CFD trading. Both are derivatives, which means you can trade rising or falling prices without taking ownership of underlying assets.
Derivatives also offer the benefit of trading on margin, which means you only need a small percentage of the trade value to open your position. However, you'd still get exposure to the full value of the trade. While this can magnify potential profits, it can also magnify any losses. Trading also offers various tax benefits: you won't pay any tax on spread bets, and you can offset losses against profits with CFDs.1
Investing in the FTSE 250
While you can't invest directly in the FTSE 250, you can buy shares of its constituents or purchase shares in ETFs that track the price of the index.
When you invest, you take direct ownership of an underlying asset and you can only profit if prices go up. You will need to commit the full value of the position upfront if you choose to invest. UK shares are available from £3 commission when investing via IG.2
To start trading or investing in the FTSE 250, open a live trading account with IG.
How to trade the FTSE 250
You can trade the FTSE 250 by speculating on cash indices and index futures with spread bets and CFDs.
Cash indices
If you want to deal at the current price of the underlying market, you may want to trade the FTSE 250 cash index. This option is especially popular among those who prefer shorter term trades, as cash indices offer narrower spreads. However, these positions are subject to overnight funding charges if they are not closed by the end of the trading day.
Index futures
If you want to trade the FTSE 250 at a specific price on a specific date, index futures may be right for you. This method is preferred by traders with a longer term view, as positions can be held without paying overnight funding charges. Index futures have slightly larger spreads, but this is because the overnight funding charge is already included.
How to invest in the FTSE 250
Using an IG share dealing account, you can get exposure to the FTSE 250 by investing in ETFs and physical stocks.
ETFs
ETFs are investment instruments that track the movement of a basket of assets. Investing in an ETF is a good way to spread your capital across all the companies listed on the FTSE 250. There are different forms of ETFs, the most popular being the Vanguard FTSE 250 UCITS ETF, which mimics the composition of the FTSE 250.
Stocks
Investing in stocks listed on the FTSE 250 means you will own the underlying shares of the companies within the index, for example IG Group. You could choose this option if you want to profit from selling shares at a higher price later on. Plus, investing offers other benefits such as dividend payments (if made by the company) and certain shareholder rights.
Ready to start trading or investing in the FTSE 250? Open your live account today.
What moves the FTSE 250's price?
Economic news and events: news about industries within the FTSE 250, as well as planned or unexpected events that have an impact on the economy, could affect the price of the FTSE 250
Company earnings: when FTSE 250 constituents release their earnings, company valuations might change. Any adjustment to a company's value could impact the FTSE 250's price – even more so if the constituent has a substantial weight in the index
Financial industry performance: more than 42% of the FTSE 250 is made up of financial services stocks. Therefore, fluctuations in this sector can influence the index's price. Other industries that make up large portions of the index include industrials and consumer services
Note that these are only some of the factors that may affect the price movements of the FTSE 250. When trading the index, always use a combination of fundamental and technical analysis, follow your trading plan and stick to your risk management strategy.
FTSE 250 overview
The FTSE 250 is an index of the UK's 101st to 350th largest public companies by market capitalisation. In other words, it represents the 250 biggest companies listed on the London Stock Exchange (LSE) after the FTSE 100.
Companies with a higher market capitalisation will have a higher weighting in the index, and so their successes or failures will have a bigger effect on the index's price. The total market capitalisation of the companies on the FTSE 250 is around £456 billion.
By trading or investing in the FTSE 250, you can gain exposure to popular mid-cap companies such as IG Group, Aston Martin and Greggs.
FTSE 250 trading strategies and tips
Besides having a good trading plan and risk management strategy in place, the following tips can help you make the most of your FTSE 250 trading experience:
Examine FTSE 250 charts: price charts can help you to judge market sentiment and consider whether the index might move up or down
Use technical indicators: important trading signals and trends can only be identified if you use technical analysis. The FTSE 250's chart patterns can help you to recognise trends, which you can confirm with indicators
Set trading alerts: you can set criteria for the FTSE 250's price, get instant notifications if the criteria are met and then trade accordingly
Follow economic events: as you now know, news releases and economic events can affect the FTSE 250's price. Keep an eye on IG's economic calendar to stay update
Set up your IG account today to start trading the FTSE 250 and other indices.
Footnotes
1 Tax laws are subject to change and depend on individual circumstances. Tax laws may differ in a jurisdiction other than the UK.
2 Trade in your share dealing account three or more times in the previous month to qualify for our best commission rates. Please note published rates are valid up to £25,000 notional value. See our full list of share dealing charges and fees.
This information has been prepared by IG, a trading name of IG Markets Limited. In addition to the disclaimer below, the material on this page does not contain a record of our trading prices, or an offer of, or solicitation for, a transaction in any financial instrument. IG accepts no responsibility for any use that may be made of these comments and for any consequences that result. No representation or warranty is given as to the accuracy or completeness of this information. Consequently any person acting on it does so entirely at their own risk. Any research provided does not have regard to the specific investment objectives, financial situation and needs of any specific person who may receive it. It has not been prepared in accordance with legal requirements designed to promote the independence of investment research and as such is considered to be a marketing communication. Although we are not specifically constrained from dealing ahead of our recommendations we do not seek to take advantage of them before they are provided to our clients. See full non-independent research disclaimer and quarterly summary.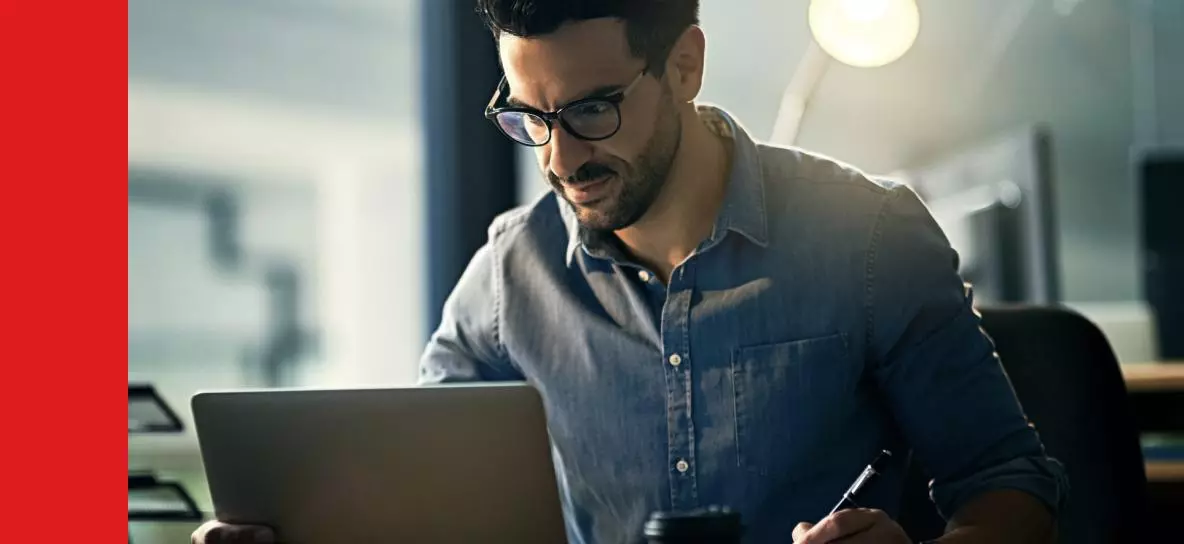 Discover how to trade the markets
Explore the range of markets you can trade – and learn how they work – with IG Academy's free 'introducing the financial markets' course.