What is home trading and how do you start?
Technology has made home trading a realistic option for those who want to get exposure to financial markets on a full-time or part-time basis. Learn how to get started and what markets you can get exposure to with us.
What is home trading?
Home trading is the buying and selling of financial markets to make a profit from the comfort of your own home. When trading, you'll make predictions on the price movement of an underlying asset by going long if you think that the price will rise or going short if you think it'll fall. You'll make a profit if your prediction is correct and incur a loss if the market moves against you.
Prior to rapid advancements in technology, trading was really only available to large institutions, such as investment banks and asset management companies like BlackRock. Trading from home efficiently for 'normal people' was virtually impossible at this time, as high commissions and a lack of direct access to markets were huge barriers to entry.
Nowadays, you're able to trade stocks out-of-hours, and on some of the major indices and forex pairs, you can seize the opportunity with weekend trading. All of this enables you to stay ahead of the curve, manage your risk, react to global events and take advantage of potential trading opportunities.
Here's a list of some of the classifications for home traders you're likely to come across:
Trading as a hobby is when you trade occasionally with your own money and should be done in addition to your full-time job. This ought to be done for fun, to produce extra income and can act as an introduction to trading to see if you may like to spend more time trading from home. You should only risk money you can afford to lose. Still, to be successful, you'll need to manage your risk carefully and make sure you stick to your trading plan
Like trading as a hobby, you should only risk money you can afford to lose when part-time trading. Depending on your schedule, you may find a regular slot for trading every week. Or, you can do your research in the evening to plan your trades and leave limits at attractive entry and exit points. All your trades need to be based on well-researched and thought-through trading plans
Trading full-time involves a 100% commitment to the role, whereby you trade daily and your primary income is derived from the success of your trades. You'll typically spend a large portion of your time doing market research, creating trading plans, backtesting and refining your skills. It's important to take steps to manage your risk effectively, as your profits and losses can substantially outweigh your initial margin. You should only risk money you can afford to lose
What markets and assets can you trade from home?
There's a large number of markets that you can trade from home. Some of the securities you can trade with us include shares, indices, forex, commodities and ETFs. Since there are numerous assets you can trade in each market, you'll need to choose one that you're familiar with.
Indices: The most popular indices are the DJIA (Wall Street), DAX (Germany 40), NASDAQ 100 (US Tech 100), FTSE 100 and the S&P 500 (US 500)
Forex: This is one of the most popular markets. With us, you can trade forex from 9pm Sunday to 10pm Friday (UK time) to accommodate the time differences between the US, Europe and Asia. We're the only provider to offer weekend trading on certain currency pairs like GBP/USD, EUR/USD and USD/JPY
Shares: These are among the most popular asset classes you can trade on the stock market from home. A share is a unit of ownership of a company. You can trade US stocks like Apple, Microsoft, Tesla and Amazon, or shares in companies from the UK, Europe and the rest of the world. A large choice of exchange-traded funds (ETFs) is also available to trade. Tools like our ETF screener can help you find exactly what you are looking for
Commodities: Trade hard and soft commodities with us to predict price fluctuations of companies that are involved in the mining, extraction, growth or harvesting of any type of commodity. You can trade using a spread betting or CFD trading account
Three tips for home trading
There are many factors that can lead you to become a successful trader. The key is to treat trading like a real business. Be committed to your long-term goal, keep a disciplined approach and continue learning. Here are three tips on how to succeed in home trading:
Research and educate yourself
Researching the market and educating yourself is essential to becoming a successful home trader. You need to decide which products and markets you would like to trade, then do the necessary research. Then, you need to choose your trading strategy
The IG Academy is a great resource with free online courses to help develop your knowledge and plan trading strategies
You should learn all about trading, factors to consider when choosing a broker, what margin trading is and what the differences between trading and investing are
Create a trading plan
Once you've built up enough knowledge to feel confident about the different products, you need to create a successful trading plan. It should include which markets you want to trade, your goals, the time you are willing to commit, your trading goals, your risk-reward ratio, capital available for trading and trading strategies you plan to use. It's also a good idea to start a trading diary
A trading plan is essential because it helps you make logical trading decisions and avoid emotional ones in the heat of the moment. Objective decision-making in trading means you have a plan for when you are going to take profits and cut losses. A disciplined approach to home trading and following your plan increases the chances for you to be a successful trader
You can receive free trading alerts to help with your idea generation
Practise with a demo account
It's a good idea to practise with virtual funds on a demo account before you actually start trading with real capital. This allows you to get familiar with using different trading strategies, use technical tools, and place orders, stops, profit-taking points and stop-losses without having to worry about making mistakes
Risks of home trading and how to manage them
Losing money
Losing money depletes your account balance. The toughest challenge of home trading is how you cope when you lose money as it can affect your psychological well-being. Good risk management is important if you want to become a successful trader, as it should limit your losses
Good risk management
As it's impossible for every trade to be profitable, it's important to size each trade according to your risk limits. The key is to ensure that any loss incurred is limited to an amount you can afford to lose so that you have enough capital remaining to continue trading
Reduce your trading expenses
High trading costs undermine profits, as do taxes on any gains made. With us, there's zero commission when you trade using a spread betting account, and there's no capital gains tax on any profits.* Tight spreads and liquid markets also help reduce trading expenses
Utilise the trading tools
We offer a wide range of tools on our platform to learn about the different markets that will help you limit your losses and become a successful home trader. You can learn about fundamental and technical analysis and about stop and limit orders to help you manage your risk
Psychological well-being
Trading can be stressful, so it's important to be aware of your mental well-being, especially in times of higher market volatility. Following a disciplined approach and sticking with your planned trading strategy may help reduce psychological stress. Still, finding something that works to reduce your stress levels is important, whether it's going for a walk, seeing friends or family, meditating or exercising

*Tax laws are subject to change and depend on individual circumstances. Tax law may differ in a jurisdiction other than the UK.
How to start trading from home
You need to do the research and educate yourself on the different markets and products, then choose what you would like to trade. Create your trading plan. Decide whether you want to trade using a spread betting or CFD account. You need to have your trading strategy for this particular trade, including entry, stop and take-profit levels, before you place the trade. Once ready, place the trade and remember to manage your risk.
Learn about the differences between spread betting and CFD trading
Remember, trading with spread betting or CFDs comes with added risk attached to leverage. Your position will be opened at a fraction of the value of the total position size, and your profits and losses will be calculated based on the full size of the trade, not just the deposit. This means that you can gain or lose more than your initial deposit. That's why you need to take steps to manage your risk effectively.
One key difference between spread betting and CFDs is how they are taxed. Spread bets are free from capital gains tax, while profits from CFDs are taxable but can be offset against losses. That makes CFDs more efficient for hedging purposes. No stamp duty is payable when trading using either.
Other differences between the two include that there is no commission paid when spread betting, unlike with CFDs. Spread bets have fixed expiry dates, and CFDs don't expire (with the exception of forwards or futures).
All spread bets are traded in sterling, and you decide the amount you bet per point of movement. This helps to control your position size and exposure. With CFDs, you need to choose the number of contracts or shares you want to trade, and contracts have different fixed values. Profits and losses in CFDs are realised in the contract's base currency, although GBP contracts are available to help you manage that risk if needed.
Home trading summed up
Home trading is now accessible to prospective traders due to advances in technology
You can trade a wide range of markets from home, like shares, forex, indices and commodities
A well-researched trading plan and a disciplined trading strategy are needed to become a successful trader
Good risk management is essential if you want to succeed in becoming a profitable home trader
This information has been prepared by IG, a trading name of IG Markets Limited. In addition to the disclaimer below, the material on this page does not contain a record of our trading prices, or an offer of, or solicitation for, a transaction in any financial instrument. IG accepts no responsibility for any use that may be made of these comments and for any consequences that result. No representation or warranty is given as to the accuracy or completeness of this information. Consequently any person acting on it does so entirely at their own risk. Any research provided does not have regard to the specific investment objectives, financial situation and needs of any specific person who may receive it. It has not been prepared in accordance with legal requirements designed to promote the independence of investment research and as such is considered to be a marketing communication. Although we are not specifically constrained from dealing ahead of our recommendations we do not seek to take advantage of them before they are provided to our clients. See full non-independent research disclaimer and quarterly summary.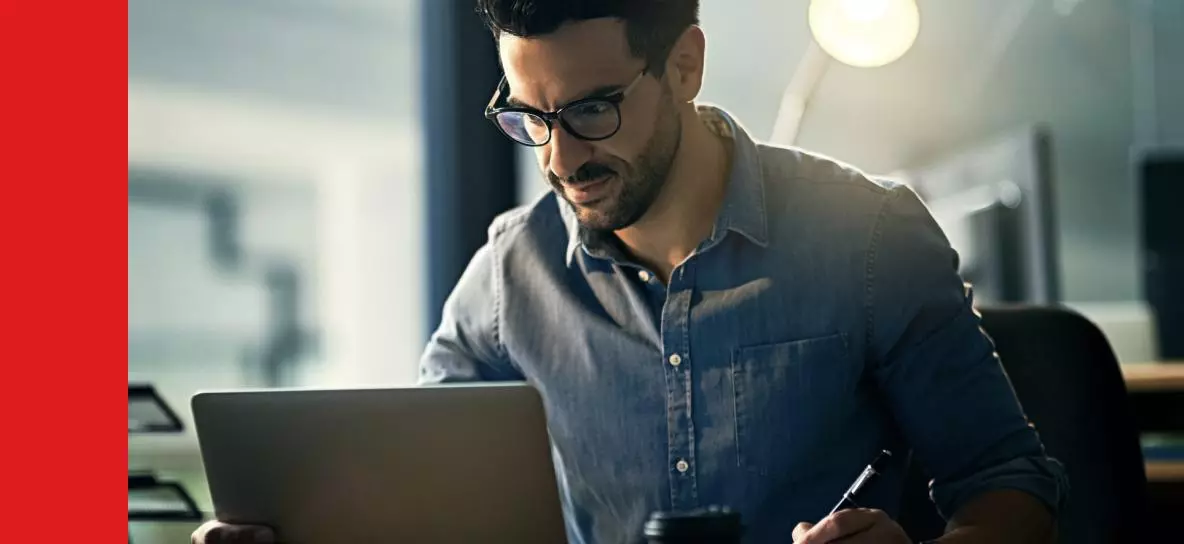 Discover how to trade the markets
Explore the range of markets you can trade – and learn how they work – with IG Academy's free 'introducing the financial markets' course.