Spread betting for beginners: a step-by-step guide
Explore our comprehensive spread betting guide for beginners and find out how you can take advantage of market movements using this derivative product.
Spread betting explained
Spread betting is a derivative trading method that enables you to speculate on rising and falling markets without having to own the underlying assets. Instead, you'll take a position on whether a market's price will rise or fall by betting an amount of money per point of movement in the underlying market.
The more the market moves in the direction you predict, the more profit you'll make; the more the market moves in the opposite direction, the more you'll lose.
Spread betting is popular among many of our clients, because when you place a bet, you don't have to put up the full value of the trade, only a small deposit (margin) – this is called leverage . We offer over 17,000+ financial markets to spread bet on. There's no commission to pay and spread betting profits are tax-free.1
Learn more about what spread betting is and how it works
How to start spread betting as a beginner
Create and fund your spread betting account
Live spread betting account
Opening a live spread betting account takes just a few minutes, and you can do it online. We offer different spread betting platforms, such as our award-winning web platform, our on-the-go trading app, and MetaTrader 4 (MT4) – which is for the more advanced trader.2 Our platforms can all be tailored to suit your trading style and preferences, with personalised alerts, interactive charts and risk management tools.
Discover our range of trading platforms
Once you have your own account, there are a variety of ways to fund it, including debit card, PayPal or bank transfer. Once you have funds in your account, you can start placing spread bets. Remember that you only need a small percentage of the value of your position – known as margin – to get started. The size of your margin will depend on the market that you trade. Keep in mind that trading using margin can magnify both profits and losses, as they are based on the full value of the trade.
Demo spread betting account
Not ready to lay down your capital? We offer a demo account that enables you to practice spread betting in a live market environment, but without the risk. To get you started, we give you £10,000 in virtual funds for free.
Our demo account is very advanced, simulating the live trading environment as closely as possible. You can add drawings and indicators to your charts to assess the technical merits of the trade, gauge volatility levels and decide if the trade matches your risk appetite. Find out how a demo account differs from a live account or learn more about using a demo account for trading.
Select a market to trade
We offer more than 17,000+ markets to spread bet on, including:
We have a range of tools and resources available to help you analyse these markets and identify spread betting opportunities, such as:
Decide whether to go short or long
When you spread bet, you can take advantage of markets that decline in price (known as going short, or short-selling), as well as those that increase (known as going long). This is because you are betting on the direction in which an asset's price will move, rather than buying the underlying asset itself.
For example, if you opened a short position on Barclays shares, you would trade at the 'sell' price on your dealing platform. A short spread bet for £3 per point of movement would mean that for every point the share price moves downwards you'll earn £3. But for every point that the share price moves up, you'll lose £3.
The opposite would be true if you opened a long position. You would trade at the 'buy' price on your dealing platform, and you'll earn £3 for every point the share price moves upwards. However, you'll lose £3 for every point that the share price moves down.
You can attach stops and limits to your open positions to help restrict your potential losses and secure profits. You can choose between basic, guaranteed and trailing stops. Limits do the opposite to stops – they close your position when the market moves a specified distance in your favour.
Open and monitor your position
Once you've opened a spread bet, you can monitor your open positions by logging in to your account. Any running profit or loss will move in line with the underlying asset's price.
Learn more about how to spread bet
Close your trade
Once you are ready to close your trade, you can do so by clicking on the open position and selecting the 'close' button. Your final profit or loss would be realised when you close the trade.
You can also close your trading positions manually by taking the opposite position from your initial trade (unless you force open the new position). So if you opened your position by going long, you would close it by going short – and vice versa.
Remember, when you close your position will depend on your trading style and plan.
Read more about the different types of trading styles
How to withdraw money from your spread betting account
To withdraw money from your spread betting account, log in, go to the 'live accounts' tab, and select 'withdraw funds'. You can withdraw funds as a bank transfer, or get your money paid into a card or PayPal account.
Depending on the method you choose, there may be a waiting period when you request to withdraw money from your live spread betting account. Plus, there are rules around minimum and maximum withdrawals.
Bank transfer: no minimum or maximum withdrawal
Card: no minimum withdrawal, but maximum withdrawal of £20,000 a day
PayPal: minimum withdrawal of £100, unless you have less than £100 available – then you can withdraw what you have, and a maximum withdrawal of £5,500 per transaction
Spread betting and risk management for beginners
If you're looking to start spread betting as a beginner, you should have a set of rules in place to help you manage your risk when trading. By having an effective risk management strategy, you can make a profit even if not all of your spread bets are successful.
To manage risk effectively, you should always be aware of the potential downside of a trade, avoid emotional trading and diversify your portfolio. The best place to start is by having a good trading plan, which will cover things such as your motivation for trading, your trading goals, your available funds and the markets you want to trade.
Learn how to create a successful trading plan
Spread betting for beginners summed up
Spread betting is a derivative product you can use to speculate on forex, indices, commodities, shares and other markets without taking ownership of the underlying asset
It enables you to place a bet, per point of movement, on whether you think the market price will rise or fall by going long or short
The more the market moves in your favour, the more profit you'll make; the more the market moves against you, the more you'll lose
When spread betting, there is no commission or stamp duty payable and profits are tax-free1
There are a variety of ways to fund your spread betting account, including debit card, bank transfer or PayPal
Open an account now to start spread betting on over 17,000+ markets
1 Tax laws are subject to change and depend on individual circumstances. Tax law may differ in a jurisdiction other than the UK.
2 As awarded at the ADVFN International Financial Awards 2020 and Professional Trader Awards 2019.
This information has been prepared by IG, a trading name of IG Markets Limited. In addition to the disclaimer below, the material on this page does not contain a record of our trading prices, or an offer of, or solicitation for, a transaction in any financial instrument. IG accepts no responsibility for any use that may be made of these comments and for any consequences that result. No representation or warranty is given as to the accuracy or completeness of this information. Consequently any person acting on it does so entirely at their own risk. Any research provided does not have regard to the specific investment objectives, financial situation and needs of any specific person who may receive it. It has not been prepared in accordance with legal requirements designed to promote the independence of investment research and as such is considered to be a marketing communication. Although we are not specifically constrained from dealing ahead of our recommendations we do not seek to take advantage of them before they are provided to our clients. See full non-independent research disclaimer and quarterly summary.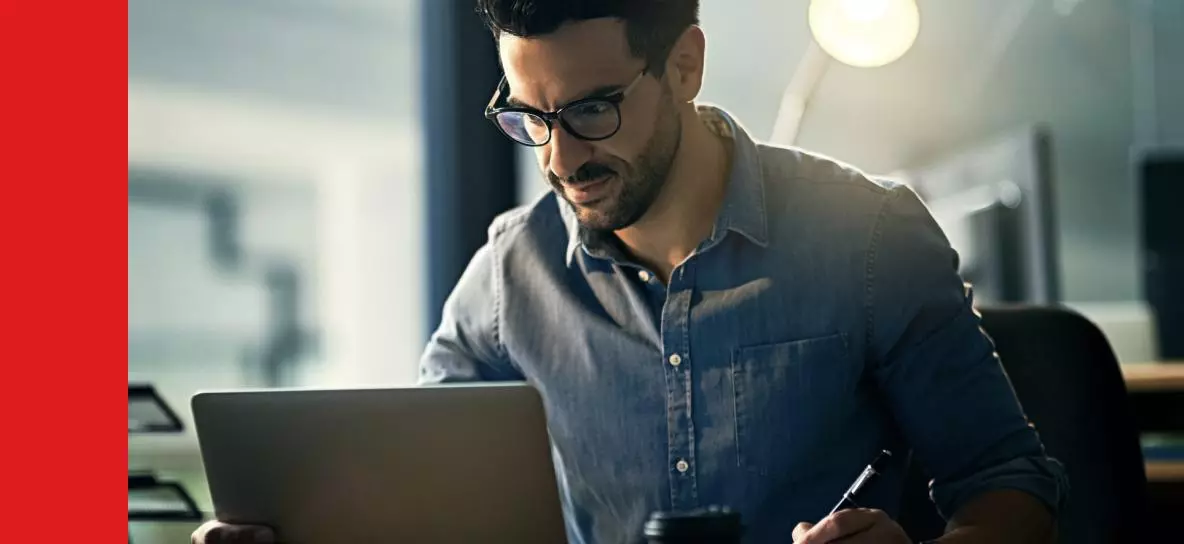 Discover how to trade the markets
Explore the range of markets you can trade – and learn how they work – with IG Academy's free 'introducing the financial markets' course.