How to buy, sell and short Nintendo shares
Gaming pioneer Nintendo is more than 130 years old, with new products and innovations keeping it at the forefront of the entertainment industry. If you want to trade or invest in Nintendo shares, this guide is for you.
Investing in Nintendo shares
Create or log in to your IG share dealing account
Look for 'Nintendo' in the search panel
Select 'buy' in the dealing tab
Enter the number of shares you want to buy
Buy the shares and monitor your investment
Trading Nintendo shares
Create or log in to your IG trading account
Decide whether you want to spread bet or trade CFDs

Search for 'Nintendo' in the search panel
Select 'buy' in the deal ticket and enter your position size
Confirm the trade and monitor your position
| | | | |
| --- | --- | --- | --- |
| Provider | FX conversion | US best commission | US standard commission |
| IG | 0.5% | £0 | £10 |
| Hargreaves Lansdown | 1.0% | £5.95 | £11.95 |
| AJ Bell | 1.0% | £9.95 | £9.95 |
IG's US best commission rate is available to active clients who placed three or more trades in the previous month. You can also speculate on the Nintendo share price without taking ownership of the shares using derivates. You'll be able to:
Get full exposure with a small deposit – usually 20%-25%of the full value of the trade1
Spread bet without paying any tax2
Offset your CFD losses against profits for tax purposes
How to sell and short Nintendo shares
If you're thinking about selling your Nintendo shares to realise a profit (or to avoid a further loss), there are two ways to do it. It depends on whether you own the shares or if you simply want to speculate on downward share price movements by going short. Follow these steps to sell or short Nintendo shares:
Selling Nintendo shares
Create or log in to your IG share dealing account

Go to your open positions and click on 'Nintendo'

Select 'sell' in the dealing tab

Enter the number of shares you wish to sell

Confirm the sale and browse other opportunities
Shorting Nintendo shares
Create or log in to your IG trading account

Look for 'Nintendo' in the search panel

Choose your position size

Choose 'sell' in the deal ticket

Confirm the

trade and monitor your position
Nintendo's live market prices
Trading Nintendo with CFDs
When trading CFDs (contracts for difference), you agree to exchange the difference in the price of Nintendo shares from when you open your position to when you close it. To go long on Nintendo shares, you would 'buy' the market. To go short on Nintendo shares, you would 'sell' the market.
Spread betting on Nintendo
When spread betting on Nintendo shares, you're betting an amount of money per point on whether the share price will go up or down. If the market moves in your predicted direction, you'll make a profit and if it moves against you, you'll incur a loss.
Understanding Nintendo: a brief history
Nintendo, originally called Nintendo Koppai, was founded as a Japanese playing card company in 1889. The business created and sold cards for more than 40 years before it started dabbling in toy production. In 1933, the first joint venture between Nintendo and a distribution company was established.
Fast-forward a few years to 1962, when Nintendo listed on the Osaka Stock Exchange. Using the newly-injected capital, Nintendo started exploring possibilities including a taxi company, food chain and hotel business – all of which failed. A mere two years later, the playing card business reached its saturation point and Nintendo's share price took a fall.
In 1966, the company started to develop electronic toys and eight years later Nintendo secured the rights to distribute the first commercially available video game console. Nintendo was gaining popularity until 1983, when a massive influx of competing games and consoles caused the video game market to fall in value.
In the early 90s, Nintendo's market share was slashed by around 90% when Sega won the favour of consumers – especially in the US. Then, by 1995, Sony introduced the PlayStation and both Nintendo and Sega's market share were affected.
Many more games and consoles were released between the mid-90s and early 2000s, including the popular Wii console. However, the Nintendo share price remained quite flat. It was only when the company started moving into mobile in 2015 that the share price took off.
Nintendo shares: the basics
Nintendo shares are listed on the Tokyo Stock Exchange (TSE) under the ticker symbol 7974. It also has a secondary listing on the NASDAQ (US Tech 100 with IG).
In recent years, the share price has increased quite drastically – from just over $11 in January 2015, to more than $43 in October 2019. This could be attributed to its announcement in March 2015 to move into mobile gaming, shortly after which the share price jumped by 27%. However, it wasn't until the launch of Pokémon Go in July 2016 that prices really rocketed, boosting Nintendo's market capitalisation by around $10 billion.
Nintendo's success is not only driven by sales, but also by market hype around its products. In June 2019, Nintendo's share price fell 3.53% after it announced a delay in launching the popular Animal Crossing game. This caused the company to lose an enormous $1 billion in market value.
The company is also pursuing other opportunities, such as movies and an amusement park. Its Super Mario Bros film is said to be released in 2022, and Super Nintendo World theme park will open in Japan in 2020. The aim of these opportunities is to market the brand to a wider audience, but Nintendo will still rely on sales to drive growth.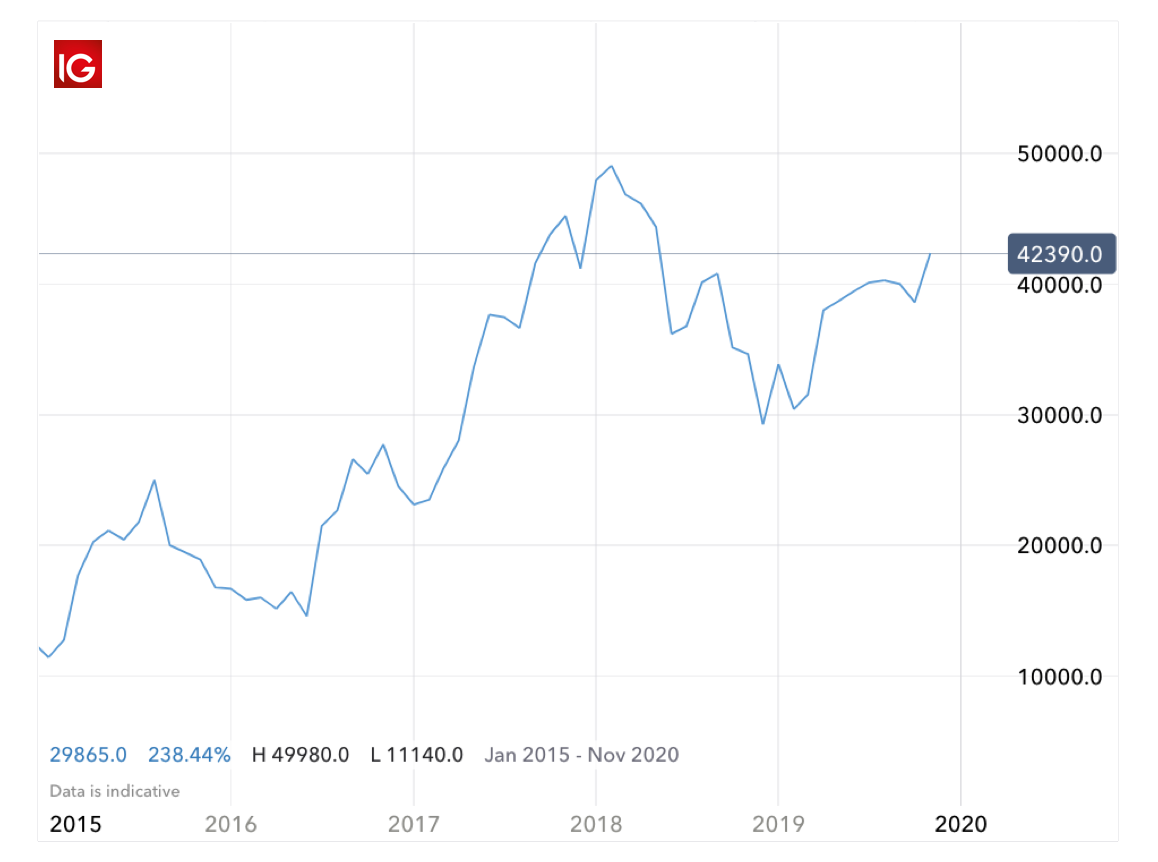 Nintendo key personnel: who manages the company?
The following people are on Nintendo's executive team:
| | |
| --- | --- |
| | |
| Shuntaro Furukawa | Chief executive officer |
| Doug Bowser | Chief operating officer |
| Steve Singer | Vice President of licensing |
| Nick Chavez | Vice President of sales and marketing |
| Shigeru Miyamoto | Representative director and game designer |
| Shinya Takashi | Senior managing executive officer |
| Ko Shiota | Senior executive officer |
| Satoru Shibata | Senior executive officer |
| Shigeyuki Takahashi | Senior executive officer |
| Satoshi Yamato | Senior executive officer |
| Hirokazu Shinshi | Senior executive officer |
| Hajime Murakami | Executive officer |
| Yoshiaki Koizumi | Executive officer |
What is Nintendo's business model?
Nintendo's business model is built on creating and selling consumer electronics and video games. Nintendo designs consoles, games and accessories, including the popular Wii console, as well as Pokémon and Mario games.
Though users can buy games when they purchase a console, they can also download games when they set up their online Nintendo account. This means lower distribution costs for the business. Only compatible, licensed games can be used on a Nintendo console.
Nintendo fundamental analysis: how to analyse the share price
To analyse Nintendo's share price, you should conduct thorough fundamental analysis. The business's fundamentals will include various factors that affect its operations, such as financial performance and changes to the executive team. However, you cannot view company information in isolation. You should also investigate the health of the sector in which Nintendo operates and that of the overall economy.
As part of examining the inherent value of Nintendo shares, you can use various metrics. You can use the earnings per share (EPS), price-to-earnings ratio (P/E), the return on equity (ROE) and the dividend yield, among others.
EPS can help you to establish if the business is profitable. Divide Nintendo's profit by the number of outstanding shares to calculate its EPS
P/E ratio defines how much you must spend on shares to make $1 in profit. Divide Nintendo's market value per share by its EPS to calculate its P/E ratio
ROE measures how much income the company makes from its assets compared to shareholder investments. Divide Nintendo's net income by stakeholder equity to calculate its ROE
Dividend yield depicts annual dividends compared to share price. Divide Nintendo's dividend amount by the share price and multiply it by 100 to calculate its dividend yield
To accurately analyse Nintendo's share price, you'll need more information on fundamental analysis. Find it here.
1 Deposits for leveraged trades are 20-25% on 99.77% of tier one US shares.
2 Tax laws are subject to change and depend on individual circumstances. Tax law may differ in a jurisdiction other than the UK.
This information has been prepared by IG, a trading name of IG Markets Limited. In addition to the disclaimer below, the material on this page does not contain a record of our trading prices, or an offer of, or solicitation for, a transaction in any financial instrument. IG accepts no responsibility for any use that may be made of these comments and for any consequences that result. No representation or warranty is given as to the accuracy or completeness of this information. Consequently any person acting on it does so entirely at their own risk. Any research provided does not have regard to the specific investment objectives, financial situation and needs of any specific person who may receive it. It has not been prepared in accordance with legal requirements designed to promote the independence of investment research and as such is considered to be a marketing communication. Although we are not specifically constrained from dealing ahead of our recommendations we do not seek to take advantage of them before they are provided to our clients. See full non-independent research disclaimer and quarterly summary.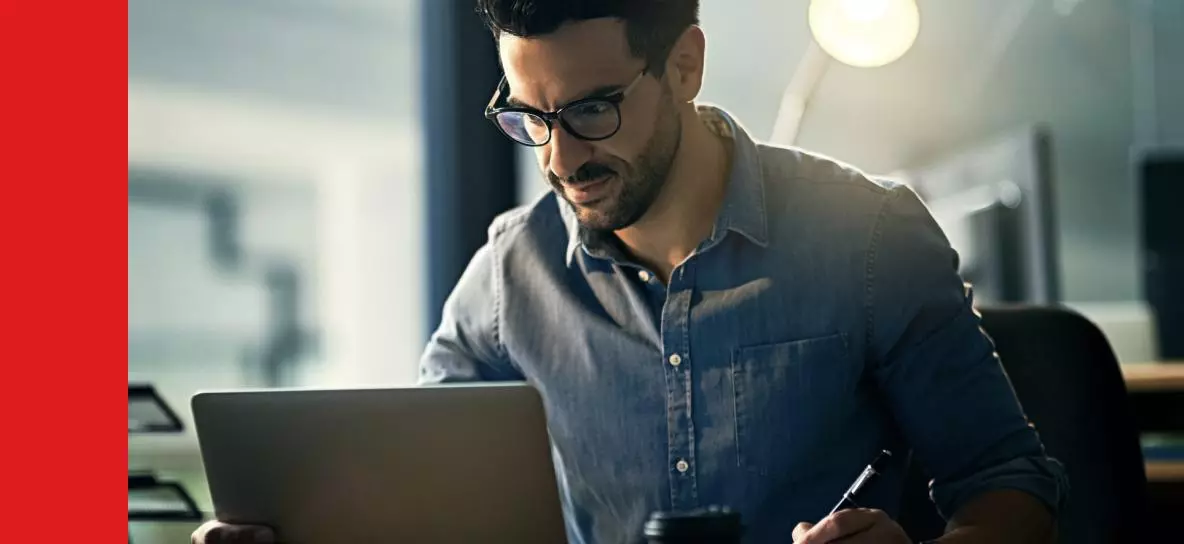 Discover how to trade the markets
Explore the range of markets you can trade – and learn how they work – with IG Academy's free 'introducing the financial markets' course.