How to buy, sell and short Twitter shares
Twitter is one of the most popular social media platforms today – with more than 320 million active users. Get an in-depth view of the company and find out how you can get exposure to its shares with IG.
How to buy and invest in Twitter shares
If you want to buy Twitter shares, you can choose between share dealing and derivatives trading (spread bets and CFDs). With share dealing, you can buy and own the physical shares, but with trading, you can go long on the share price without owning the underlying stocks.
Not sure which option is best for you? Read more about the difference between trading and investing.
Investing in Twitter shares
You can use the IG share dealing service to invest in Twitter shares. Follow these steps:
Create or log in to your share dealing account
Type 'Twitter' in the search bar and select it
Choose a deal price
Enter the number of shares you want to buy
Confirm the purchase
Trading Twitter shares
To buy Twitter shares (go long), follow these easy steps:
Create an IG trading account or log in to your existing account
Enter 'Twitter' in the search bar and select it
Choose your position size
Click on 'buy' in the deal ticket
Confirm the trade
How to sell and short Twitter shares
You can sell your Twitter shares if you think it's time to realise a profit, or if you want to avoid a further loss. There are two ways to do it, depending on whether you own the physical shares or if you are speculating on share price movements.
Selling Twitter shares
Follow these steps if you want to sell your Twitter shares:
Create or log in to your share dealing account
Go to 'Twitter' in your open positions
Select 'sell' in the deal ticket
Enter the number of shares you want to sell
Confirm the sale
Shorting Twitter shares
Follow the steps below to short Twitter shares:
Create an IG trading account or log in to your existing account
Type 'Twitter' in the search bar and select it
Choose your position size
Choose 'sell' in the deal ticket
Confirm the trade
Understanding Twitter: a brief history
Twitter, originally called Twttr, is a social media company founded in 2006 by Jack Dorsey, Biz Stone and Evan Williams. By 2007, it was already attracting thousands of users at a tech conference in Texas. This was the same year that Twitter released its mobile site.
Over the next few years, the Twitter user base grew at an astounding pace – garnering 6 million users by 2008. This figure tripled by the following year (18 million), and again by 2010 (54 million). The number of 'tweets' sent over this time increased from less than one million a day to more than 45 million.
Between 2010 and 2011, Twitter launched a host of new features, including promoted accounts, a link-shortening service and a music app. It filed for a stock market listing in September 2013, making its debut on the New York Stock Exchange in November 2013. Between 2014 and 2017, Twitter acquired quite a few businesses, including the popular video streaming app Periscope. One of the most significant developments of 2017 was the increase in the number of characters allowed for tweets – from 140 to 280.
Twitter is still one of the forerunners in the world of social media, with more than 320 million users and $3.36 billion in revenue for the 12 months ending September 2019.
Twitter shares: the basics
Twitter shares listed on the New York Stock Exchange (NYSE) in 2013, under the ticker symbol TWTR. Today, it is also listed on the Nasdaq (US Tech 100 with IG). The IPO was a huge success – with 70 million shares floating at $26 each, and stock closing the first trading day at $45 a share. Shares were rising in popularity, crossing the $65 mark by the end of 2014. However, Twitter's growth was slowing down, and investors became nervous about the stock.
By mid-2015 Twitter's CEO, Dick Costolo, stepped down amid criticism about his strategies. This was the event that pushed the Twitter share price over the edge, dipping below its 2013 IPO price. In September 2016, rumours of a possible takeover by Alphabet, Microsoft and Walt Disney, to name a few, caused the share price to climb from $18 to $23. The Twitter share price continued to display volatility over the past three years, varying between $14 and $45.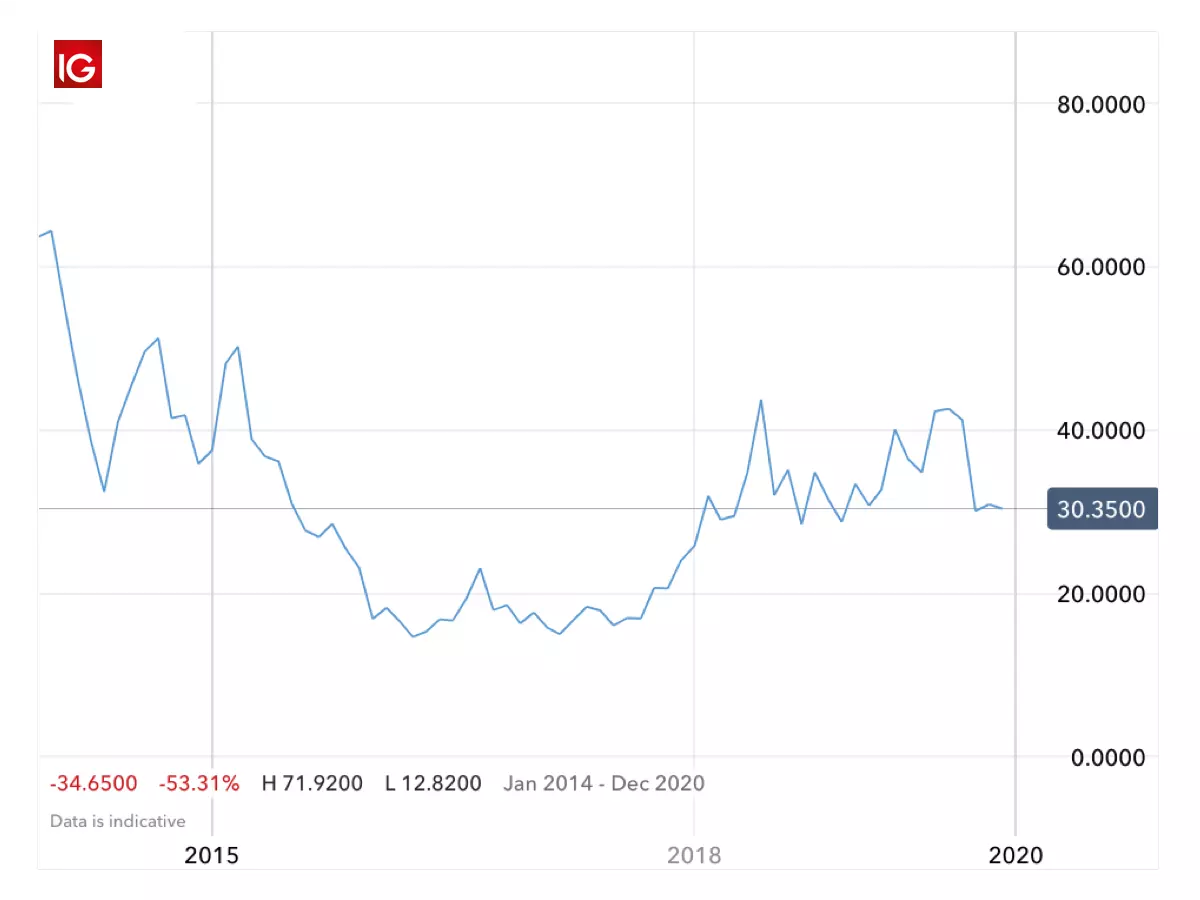 Twitter key personnel: who manages the company?
The following people are on Twitter's managing team:
| | |
| --- | --- |
| | |
| Jack Dorsey | Chief executive officer |
| Ned Segal | Chief financial officer |
| Vijaya Gadde | Lead counsel |
| Parag Agrawal | Technology lead |
| Leslie Berland | People and marketing lead |
| Kayvon Beykpour | Product lead |
| Dantley Davis | Head of design and research |
| Matt Derella | Customers lead |
| Bruce Falck | Revenue product lead |
| Michael Montano | Engineering lead |
What is Twitter's business model?
Twitter's business model is based on similar principles to most social networks. You can create your own Twitter profile and then post short updates, or photos and videos, for your followers to see. The platform also has a messaging function.
Twitter's value proposition is multi-faceted. It offers users the opportunity to share and receive real-time content, gives advertisers the benefit of global reach, and offers data partners unique insights.
Most of the company's revenue is made from advertising, including banners and video ads on the platform. While ad revenue is important, it is continually looking at other ways to strengthen its business model, such as solidifying new partnerships.
Twitter fundamental analysis: how to analyse the Twitter share price
Fundamental analysis is an important step in examining Twitter's share price. Various factors make up fundamental analysis, namely the financial performance of Twitter as a business, its share price and any management changes. Remember to compare these factors with other companies in the same industry to get a complete view of Twitter's performance.
Some of the metrics you can use to determine the value of Twitter shares include earnings per share (EPS), price-to-earnings (P/E), return on equity (ROE) and dividend yield.
Earnings per share can help you establish if Twitter is profitable. To calculate EPS, divide the company's profit by the number of outstanding shares
Price-to-earnings tells you how much you have to spend on Twitter shares to make $1 in profit. To calculate the P/E ratio, divide the company's market value per share by its EPS
Return on equity measures how much income Twitter makes from its assets compared to shareholder investments. To calculate ROE, divide the company's net income by stakeholder equity
Dividend yield is Twitter's annual dividends compared to its share price as a percentage. To calculate dividend yield, divide the dividend amount by share price and multiply it by 100. Remember that Twitter has not yet paid a dividend at this stage
Find out more about fundamental analysis here
* Tax laws are subject to change and depend on individual circumstances. Tax law may differ in a jurisdiction other than the UK.
This information has been prepared by IG, a trading name of IG Markets Limited. In addition to the disclaimer below, the material on this page does not contain a record of our trading prices, or an offer of, or solicitation for, a transaction in any financial instrument. IG accepts no responsibility for any use that may be made of these comments and for any consequences that result. No representation or warranty is given as to the accuracy or completeness of this information. Consequently any person acting on it does so entirely at their own risk. Any research provided does not have regard to the specific investment objectives, financial situation and needs of any specific person who may receive it. It has not been prepared in accordance with legal requirements designed to promote the independence of investment research and as such is considered to be a marketing communication. Although we are not specifically constrained from dealing ahead of our recommendations we do not seek to take advantage of them before they are provided to our clients. See full non-independent research disclaimer and quarterly summary.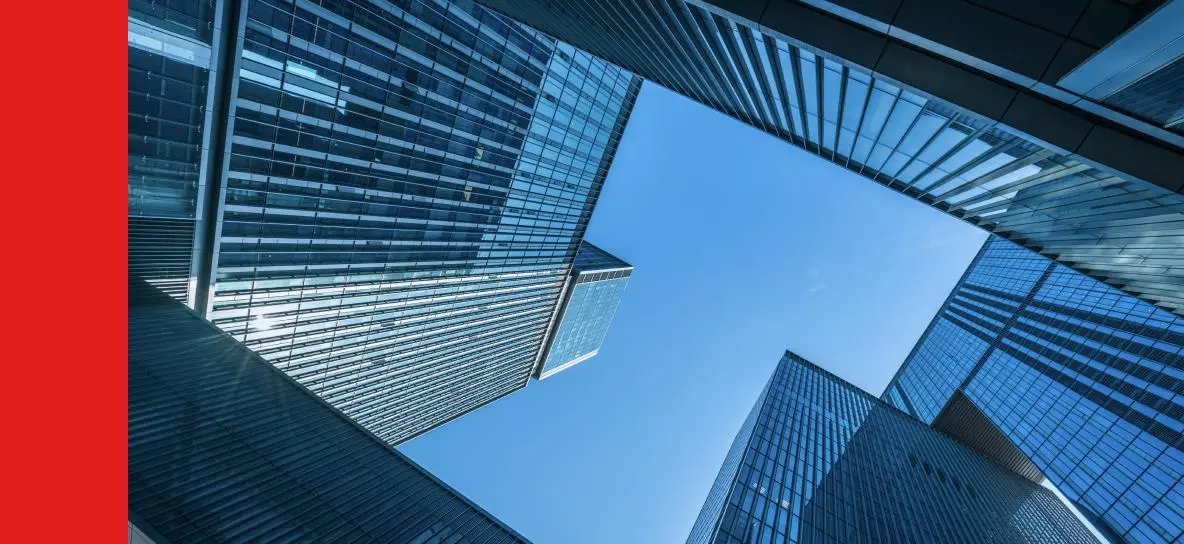 Explore the markets with our free course
Learn how shares work – and discover the wide range of markets you can spread bet on – with IG Academy's free 'introducing the financial markets' course.
Put learning into action
Try out what you've learned in this shares strategy article risk-free in your demo account.
Ready to trade shares?
Put the lessons in this article to use in a live account – upgrading is quick and easy.
Trade on over 13,000+ popular global stocks
Protect your capital with risk management tools
React to breaking news with out-of-hours trading on 70 key US stocks
Inspired to trade?
Put your new knowledge into practice. Log in to your account now.