Going vegan: best vegan stocks and how to invest
The appetite for vegan food has increased in many countries, with businesses rushing to get a piece of the proverbial cake. Discover vegan companies and find out how to get exposure to their shares.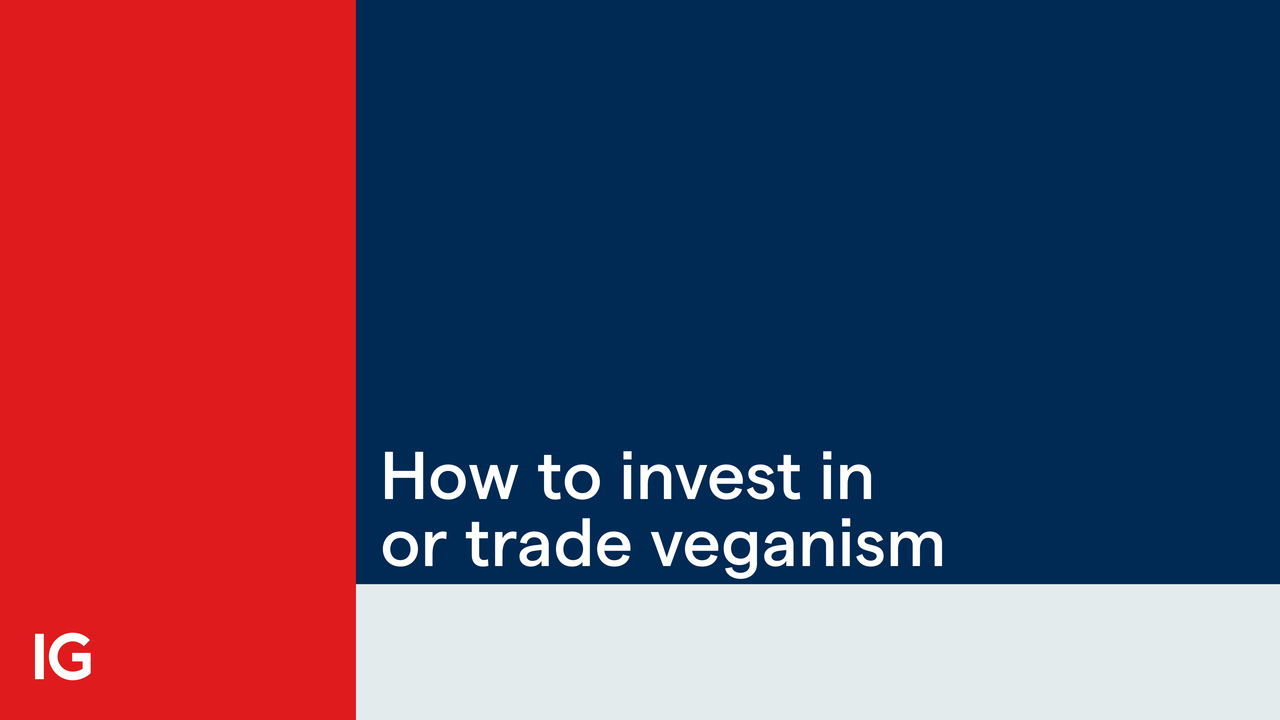 The vegan market and how much it's worth
Many food products are naturally friendly to vegans, like vegetables, which means the vegan market is already large. The global vegan market is said to have reached a value of $24.59 billion in 2022 and is expected to increase at a compound annual growth rate (CAGR) of 10.1% between 2023 and 2028.
In comparison, the global meat market is thought to be nearing $1 trillion in worth, meaning that there's still plenty of room for the vegan market to grow.3 But, there's an expectation that cultured meat might overtake plant-based meat products as the number one alternative to meat in coming years.
Global meat consumption: share of market (%)
| | | | | |
| --- | --- | --- | --- | --- |
| | 2025 | 2030 | 2035 | 2040 |
| Total value | $1.2 trillion | $1.4 trillion | $1.6 trillion | $1.8 trillion |
| Cultured meat | 0% | 10% | 22% | 35% |
| Novel vegan replacement meat | 10% | 18% | 23% | 25% |
| Conventional meat | 90% | 72% | 55% | 40% |
Source: Kearney2
The adoption of vegan food is being driven by a number of key factors. The movement is particularly popular among younger generations, and plants are regarded as a more efficient way of feeding the world's growing population – set to rise from 7.6 billion to around 10 billion by 2050.2
But the main reason for the success of vegan alternatives to meat has been its reception from meat-eaters. When hype was at its peak, vegetarianism was polarising: you either ate meat or you didn't – if you enjoyed meat, vegetarian alternatives were off the menu.
But veganism, partly because of how it links to climate change and as a result of growing awareness of the possible health benefits, is more fluid. In fact, a large number of people that consume meat alternatives aren't strictly vegan, but are simply trying to reduce their meat intake. These people are often called 'flexitarians' (a semi-vegan or vegetarian diet) or 'reducetarians'.
With the likes of 'meat-free Mondays' becoming increasingly popular in the UK, it's estimated that at least a quarter of evening meals are either vegan or vegetarian.4
But it's not all about winning over meat lovers. Vegan alternatives to other everyday staples are now commonplace, eg almond milk and dairy-free cheeses are experiencing rapid growth.
Companies vie for the vegan dollar
The fact that vegan products appeal to non-vegans means businesses have been more motivated to move with the times. It also means they can cater to a larger market.
As a result, many big companies have launched new vegan products either to capitalise on demand or because they were pressured by customers or shareholders. This has been achieved by either developing new products in-house or by acquiring smaller businesses to get a head start.
Despite these new products hitting the shelves, the vegan trend, which looks to have peaked in 2019, has since slowed and with only an estimated 2% of the population currently identifying as vegan, the predicted 25% by 2025 now seems unlikely.
So, is this the beginning of the end for vegan investing?
Far from it. Veganism has become increasingly normalised within society and its environmental impact has resulted in a generally positive view of the movement. In fact, 73% of UK customers claim they would switch to plant-based products if the price was equal to or less than meat.
Although this is yet to be achieved, progress is already being made. Ikea's plant-based meatballs and the vast majority of ASDA's plant-based range are already cheaper than their meat-based equivalents and it's only a matter of time before others follow.
One of the main reasons for this is thought to be cost. For the most part, vegan products are more expensive than their meat-based counterparts. Given the recent rise in the cost of living, many people who previously followed a more flexitarian diet have opted for a more cost-effective alternative and switched back to meat. This may be the reason why many vegan stocks have dropped in recent times.
Veganism also goes well beyond food, with people becoming increasingly particular about the contents of non-edible goods. The vegan cosmetics market, for for instance, is currently worth $17.37 billion and come 2030, it's expected to reach $26.16 billion.
Even companies like Tesla, that aren't obvious examples of vegan friendliness, are making changes – the electric carmaker removed the leather option for seats due to environmental reasons.
Investing in and trading in the vegan market
How to invest in veganism
You can get exposure to the consumption of plant-based products in different ways, including:
Investing in vegan stocks
Backing venture capital trusts (VCTs) that invest in vegan and plant-based stocks
Investing in vegan exchange traded funds (ETFs)
Say you choose to invest in vegan stocks: you'll become a shareholder with voting rights and profit from any dividend payments (if offered by the company). You'd also make a profit if you sell your investment when the share price is higher than the original buy price.
However, if you sell your shares when the share price is lower, you'd incur a loss. While potential profits are essentially unlimited, your possible losses are capped at the full value of your investment (excluding any additional fees).
Create a share dealing account to start investing in veganism
How to trade on the vegan market
When you trade vegan assets, you're speculating on the future market price with derivatives such as spread bets and CFDs. This means that you won't own the underlying asset, so you can profit from both rising and falling markets.
Spread bets and CFDs are leveraged products, so you'll only need to commit a small initial deposit – known as margin – to open a position. Leverage magnifies both your possible profits and potential losses to the full value of the trade, so it's important to manage your risk properly before you open a position.
If you're not ready to trade on live markets, you can practise trading vegan assets on our demo account – a risk-free environment where you never have to deposit real funds.
Best vegan stocks and assets to watch
Best vegan stocks
Some big names – such as Beyond Meat, which had its initial public offering (IPO) in 2019 – have since stolen much of the limelight. Additionally, many companies have either begun offering a range of plant-based products, or are already positioned to naturally benefit, such as fresh food producer Total Produce.
Below is a list of vegan stocks to watch (as of March 2023), although not all of them can be classed as 100% vegan-friendly:
Beyond Meat
Beyond Meat is a popular name to mention when discussing how veganism is gripping consumers around the world. The company is famous for its Beyond Burger, the 'world's first plant-based burger that looks, cooks, and satisfies like beef,' without genetically modified organisms (GMOs), soy, or gluten. Beyond Meat also provides other meat-free alternatives, eg sausages and minced beef.
Despite a significant fall in its share price since August last year, the company's most recent Q4 has exceeded analyst expectations and, with the company expected to show a positive cash flow in the second half of 2023, the stock's predicted price has increased from $11 after Q3 to $20 based on current analyst expectations. Because of this, the stock is presently viewed as a hold position, albeit a weak one.
Ingredion
Ingredion is a Fortune 500 company that turns grains, fruits, vegetables and other plant materials into ingredients such as sweeteners, gums, biomaterials and other specialty ingredients for a wide array of applications.
Most of the company's ingredients are used in food, with the rest going to soft drinks and alcoholic beverages, as well as other applications such as toiletries and materials that help in making plastics and paper more environmentally friendly.
The company's most recent earnings report has revealed an earnings per share (EPS) price of $1.65, exceeding analyst expectations of $1.45 and their quarterly revenue of $1.99 billion dollars saw a 13.2% increase compared to the same time last year.
Despite this, Ingredion's average earnings increase of 0.6% per year is significantly lower than the average earnings increase of the US packaged food industry which is currently at 1.34% per year. Because of this, analysts currently view the stock as a hold position with a predicted price of $107 by February 2024.
Bunge
Bunge is an agribusiness that supplies plant-based staples – eg grains, oilseeds and sugar – used to make a variety of foods. Predominantly operating across the US and South America, its strongest area is oilseeds, where it has an industry leading footprint producing soy, canola, sunflower seed and rapeseed oil. Together with oil giant BP, Bunge created BP Bunge Bioenergia, a market leader in low carbon ethanol, sugar and bioelectricity in Brazil.
The company's most recent Q4 reported an EPS of $3.24, which is $0.05 higher than analyst predictions. Their quarterly revenue of $16.66, however, was below analyst expectations and down 1% compared to this quarter last year where EPS was $3.39. This is predicted to rise to $11.71 by the end of this year but fall slightly to $9.96 during next year. Because of this, the share is currently in a buy position.
AAK
Scandinavian firm AAK is the world's leading producer of specialty and semi-specialty vegetable oils and fats. AAK advises clients on everything, from tinkering with recipes to logistics and analysing market trends. It also helps make products suitable for different dietary and nutritional needs.
Its products are popular in chocolates, confectionary and other sweet treats. It launched AkoPlanet in 2019 to offer tailor-made solutions for food manufacturers developing plant-based alternatives within the meat, dairy, and ice cream segments. The company says its raw materials come from plants and have a 'minimum impact on the environment'.
The company's most recent Q4 reported an EPS of 1.98 SEK, which is anticipated to increase to 2.1 SEK by the next earning report. Because of this, the stock is currently in a buy position.
Dole plc
Formed in 2021 after the Irish company Total Produce and its American counterpart Dole Food formally merged, the resulting company Dole plc is currently the largest distributor of fresh fruit, vegetables and packaged foods in the world.
It operates across 75 countries in North and South America, Europe, Africa and the Middle East. Although the firm doesn't specifically target plant-based foods, it's a natural beneficiary in the growing vegan market, nonetheless.
After a successful earnings report where an EPS of $0.09 exceeded analysts' expectations of $0.05, the stock has reached a buy position and its share price is expected to increase by 29% from its current value to $15.33 over the next 12-month period.
The company's quarterly revenue of $2.36 billion has also exceeded analyst expectations of $2.13 billion showing a 4.7% increase compared to the same quarter last year.
Archer Daniels Midland
Archer Daniels Midland also known as ADM, is another firm poised to capitalise on the demand for plant-based foods. The US company serves customers in around 200 countries 'all the way from plant to plate' from its 450 crop procurement facilities and over 330 food and ingredient manufacturing plants.
With multiple alternatives to animal products such as plant-based proteins and non-dairy frozen treats, the company demonstrates an acute awareness of how consumer diets are changing. However, investors should also note that it has a large industrial business and produces animal feed.
The company's most recent earnings report announced an EPS of $1.93, surpassing analyst expectations of $1.64. Their revenue of $23.23 billion also did better than expected, with analyst predictions averaging $25.37 billion showing a 13.6% increase on a year over year basis. The share is currently in a buy position and is expected to increase 28.9% from its current price to $103 over the next 12 month period.
Hain Celestial Group
Hain Celestial Group is a natural food producer with an ambition to create 'organic, natural and better-for-you brands. The firm distributes its products to over 70 countries, including the UK, Germany, the US, Brazil, Japan, New Zealand, and South Africa.
The company has well-known brands that feed off the growing demand for healthier, plant-based alternatives, such as its Almond Dream, Better Bean and Yves Veggie Cuisine, in addition to a smaller portfolio of personal care products.
Based on the firm's most recent earnings report, their EPS for the last quarter amounted to $0.20 which is $0.06 higher than analyst predictions of $0.14. Despite this, the company's revenue of $454.20 million was lower than analyst expectations and a 4.5% decrease compared to the same quarter last year.
The stock is however expected to pick up and reach $26.36 in the next 12 months, an uptick of 54.2% compared to the stock's current price. The stock is currently in a hold position
Vegan VCTs
Investors can also gain exposure to the vegan market through venture capital trusts (VCTs).
There's a wide variety of VCTs that have dipped their toes into the vegan, and plant-based food and wellness categories, but it's important to understand that VCTs tend to have broad fields of interests, meaning they may hold investments in other areas that are less appealing to vegan investors, eg meat production.
Octopus Titan VCT, for instance, has backed the likes of 'allplants', which delivers frozen plant-based meals to subscribers, and Plum, which produces organic plant-based foods for children and babies. But its portfolio spans everything, from energy to property to healthcare, and much in-between.
Similarly, Pembroke VCT has investments in companies like Plenish, a UK-based alternative milk and cold pressed juicing business, but also has investments in other firms, like burger outlet Five Guys, that may reduce its appeal to vegan investors.
One of the biggest benefits of investing in a VCT is that it can allow you to gain exposure to private companies that aren't publicly listed. The fact they hold a variety of investments in multiple sectors also reduces risk.
Vegan commodities
Another way of gaining exposure to the vegan market on the financial markets is by investing in or trading the commodities that underpin vegan and plant-based diets.
As the world starts to reduce its meat intake and consume more plants, demand for common agricultural products should increase while new, more exotic ingredients are likely to become more popular. Beans, grains, soy, nuts, fruit and veg, vegetable oils and seeds are just some of the common staples of a vegan diet.
With us, you can invest in or trade a number of soft commodities that fit into these categories, including:
Open a live account: start investing or place your first trade
Are you ready to buy physical vegan assets or speculate on their future share price? If so, create an account and get started.
What is veganism?
'Veganism is a way of living which seeks to exclude, as far as is possible and practicable, all forms of exploitation of, and cruelty to, animals for food, clothing or any other purpose' – The Vegan Society.
The defining characteristic of a vegan diet and lifestyle is consuming products that don't contain any ingredients sourced from animals, including things they make like eggs, honey and milk. Vegans also avoid using products like cosmetics or clothing if they have been produced using animal materials such as leather or fur, or have been tested on animals.
What are the differences between vegan products and plant-based products?
Those striving to make vegan food are primarily focused on one dietary requirement: protein. Whilst the human diet has traditionally sourced protein from meat, there are a growing number of vegan products sourcing it from plants like lentils and chickpeas.
Vegan products shouldn't be mistaken for plant-based ones, especially when it comes to food. All vegan food is plant-based but not all plant-based food is vegan. Although some foodstuffs source protein from plants, they can still contain or be made using secondary ingredients that are sourced from animals.
For example, Guinness wasn't made using animal products but was filtered using isinglass, made from fish bladders, which made it unsuitable for vegans. Drinks-maker Diageo has now stopped using isinglass to make Guinness a vegan-friendly option, and has made vegan alternatives to other beverages in its portfolio, such as Baileys.
It's also worth mentioning 'cultured' foods, better known as lab-grown meat. Protein is grown in a bioreactor using ingredients such as sugar, creating 'meat' without having to rear an animal.
Is veganism about more than animals?
Protecting animals is usually the number one priority for vegans, but they're likely to have other beliefs that influence their habits as consumers. Many also aim to purchase products with a low carbon footprint as a way of contributing to climate change reform, while some also consider how much water has been used to create a product.
Some say that veganism isn't just about protecting animals and cutting out meat from their diets, but a broader set of principles aimed at saving the environment. Global meat and dairy production must be cut in half by 2050 if the world is to meet its climate obligations under the Paris Agreement, according to Greenpeace.
This information has been prepared by IG, a trading name of IG Markets Limited. In addition to the disclaimer below, the material on this page does not contain a record of our trading prices, or an offer of, or solicitation for, a transaction in any financial instrument. IG accepts no responsibility for any use that may be made of these comments and for any consequences that result. No representation or warranty is given as to the accuracy or completeness of this information. Consequently any person acting on it does so entirely at their own risk. Any research provided does not have regard to the specific investment objectives, financial situation and needs of any specific person who may receive it. It has not been prepared in accordance with legal requirements designed to promote the independence of investment research and as such is considered to be a marketing communication. Although we are not specifically constrained from dealing ahead of our recommendations we do not seek to take advantage of them before they are provided to our clients. See full non-independent research disclaimer and quarterly summary.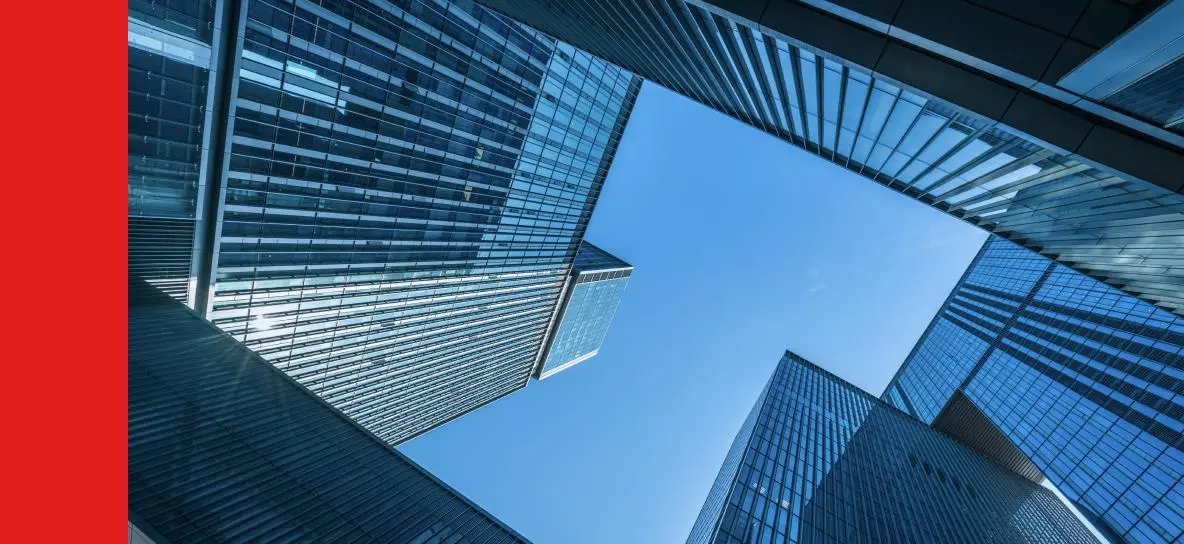 Explore the markets with our free course
Learn how shares work – and discover the wide range of markets you can spread bet on – with IG Academy's free 'introducing the financial markets' course.
Put learning into action
Try out what you've learned in this shares strategy article risk-free in your demo account.
Ready to trade shares?
Put the lessons in this article to use in a live account – upgrading is quick and easy.
Trade on over 13,000+ popular global stocks
Protect your capital with risk management tools
React to breaking news with out-of-hours trading on 70 key US stocks
Inspired to trade?
Put your new knowledge into practice. Log in to your account now.