Streaming wars: will Netflix, Amazon, Disney or Apple come out on top?
A battle for video streaming supremacy has kicked-off as Amazon, Disney, Apple and a string of other formidable players try to take the crown from market leader Netflix. But who will win the streaming wars?
Video streaming continues to grow
There were tens of millions of people using video streaming services a decade ago, but that figure surpassed 1 billion for the first time in 2018. There is expected to be 1.06 billion subscribers by the end of 2019 and annual revenue for the industry is set to grow more than 8% year-on-year (YoY) to $24.8 billion, according to Statista.
What is driving the growth in video streaming?
There have been a number of reasons why video streaming has soared in popularity over the past ten years.
The Internet has become faster and capable of delivering high quality videos by streaming rather than the old format of downloading content before being able to watch it, and further enhanced by the rise of technologies like cloud-computing.
People have become more accustomed to viewing content at a time that suits them, providing the need to provide on-demand content rather than scheduled television offered by traditional broadcasters. They are also watching an increasing amount of content away from the TV, with smartphones and tablets particularly popular with younger generations. Social media continues to consume people, and more time is being spent watching videos on these online platforms.
Read more on who will win the battle for video streaming
While the majority of consumers still subscribe to traditional cable TV networks, more are 'cutting the cord' and opting to use streaming services for their entertainment needs, partly because they are considerably cheaper than the contracts on offer from cable providers. A report released by UK telecoms operator Ofcom said subscription video services consumed 20% of people's time in ten countries (Germany, Denmark, Spain, France, UK, Italy, Netherlands, Poland, Sweden and the US) in the first quarter of 2019, up from just 13% two years earlier. Meanwhile, just 40% of people's time was spent watching broadcast television, down from over 50% two years ago. People are also choosing to spend more time-consuming entertainment on other online video services, such as YouTube.
Top 5 video streaming countries by revenue
| | |
| --- | --- |
| US | $11.4 billion |
| China | $1.78 billion |
| Japan | $1.40 billion |
| Germany | $980 million |
| UK | $975 million |
Source: Statista
Top 5 video streaming countries by penetration
| | |
| --- | --- |
| Sweden | 38.6% |
| US | 38.0% |
| Slovenia | 33.4% |
| Norway | 30.0% |
| Ireland | 28.2% |
Source: Statista
What is the outlook for the video streaming market?
The video streaming industry is well established but still in its very early stages. Only 14.5% of the global market has been penetrated and the industry's annual revenue is forecast to grow 15% between 2019 and 2023. But the industry will see drastic change over the next five years.
Firstly, competition is intensifying. Consumers are not short on choice, but there has only been two major players on the world stage up until now: Netflix and Amazon. Netflix has comfortably become the runaway leader in the market, with over 158 million subscribers in 190 countries. There are thought to be over 100 million people signed up to Amazon's service, but the fact it bundles its video platform with other benefits like free shipping on its ecommerce site means it is hard to gauge the number of people using the entertainment feature of its Prime service. But formidable new competition has entered the market, with Disney and Apple having both recently launched their own subscription services they hope can steal a slice of the pie. When you look at other players vying for market share - Alphabet, Comcast and AT&T - you can see why there are growing fears about Netflix's position.
The entry of firms like Disney, which has traditionally licensed out its content to companies like Netflix, is also putting more pressure to create and source original content. Disney has already taken some of its content off other streaming sites so it can offer it on Disney+, and plans to do the same as other contracts expire over the coming years. Ultimately, the intense competition is encouraging companies to share less content, which means they must create more of their own big-name titles to attract audiences. Netflix is set to spend $15 billion on original content this year and that figure will continue to climb going forward.
Amazon is splashing-out about $7 billion this year. Disney is set to spend around $1 billion in its first year, although it has a swathe of existing content to offer, while Apple is reported to have budgeted $6 billion but is starting largely from scratch. All of these players are going to have to spend more on original content as they compete to win subscribers. Netflix's chief content officer recently said the cost of programming was 30% higher than a year ago.
Other factors will squeeze profitability too. The competitiveness of the industry is set to push prices down and growth is set to come to an almost standstill in the coming year. Figures from Statista suggest annual revenue growth will slow to just 0.7% in 2023 from the 15.4% seen in 2018, while annual subscriber growth will steadily slow. Average revenue per user (APRU) is also expected to peak in 2021 before starting to experience a heavy decline over the following two years. This means streaming services will face higher costs and slower top-line growth, squeezing profitability from both ends.
What will the video streaming market look like in five years?
There is room for more streaming services, and Disney and Apple both have the potential to disrupt the current leader Netflix and its closest rival Amazon. Figures from Statista suggest Netflix will still be the market leader over the next five years, estimating it will have 219 million subscribers worldwide by 2024 – 38% more than it currently has. Netflix is expected to maintain a comfortable lead over its rivals, with Amazon Prime Video expected to trail by some margin, and is forecast to hold one quarter of the entire market. However, Disney+ is expected to build significant momentum over its initial years and become a contender. Statista suggests Disney could capture 82 million subscribers by 2024, equal to about 8% of the market. However, Apple is expected to remain a bit player with less than 1%.
Top video streaming stocks
Netflix: defending its leadership
Netflix has the most to lose as it faces new big-name competitors, but it is in the best position to take them on. It is investing more than twice as much as anyone else on content, has achieved global scale and is profitable – it booked a $1.9 billion pre-tax profit in the first nine months of 2019. Although, it still burnt through $1.4 billion in operating cashflow and it has continued to fund its content with debt, which stands at over $12 billion.
The primary concern is growth. Netflix had already seen growth slow before the likes of Disney and Apple entered the fray. It has missed its subscriber growth target for two consecutive quarters and earlier this year reported the first-ever fall in US customers. The US market accounts for almost 40% of Netflix's subscribers, but most of the growth is coming from international markets.
Growth will remain a concern now that the competition has stepped up a gear, and investors will have more comparatives to use. However, there is evidence that many consumers are willing to pay for two services, and Netflix will remain as one of the top choices.
Read more on how to buy and sell Netflix shares
Amazon: much more than just Prime Video
Unlike its main competitor, Amazon has a lot more to deal with than just running a streaming service. Most of its users tap into the Prime Video service by subscribing to its wider Prime subscription. You can subscribe to Prime Video on its own, but it isn't cost effective. In the UK, for example, a Prime Video subscription is £5.99 per month while a Prime subscription is £7.99. This means video streaming is more of an add-on service and rarely the main reason why someone becomes a Prime member, but it does mean it is particularly attractive to bargain hunters looking to save money by sourcing multiple services, including free shipping, under one monthly fee.
Although it offers a smaller library and fewer original titles, Amazon prioritises quality and is less inclined to churn out a steady stream of content like Netflix. It also allows users to rent or buy additional titles that aren't included in the service and streams live sports, such as NFL games, which is an edge that Netflix has not yet tapped into. Amazon's overall subscription revenue (which also includes its other services like Amazon Music and Audible) has slowed but is still running at 35% YoY.
It is also important to realise that Amazon also owns the world's largest player in the cloud-computing market, which is vital for providing streaming services. In fact, Netflix uses Amazon Web Services (AWS) at a cost of around $10 million a month, according to cloud computing data company Intricately. Ultimately, video streaming is just one of Amazon's many tentacles and it has shown its willingness to invest in areas where it believes there is reward. Its ability to offer more than just content to entice subscribers will go in its favour, but it won't face the same pressure as other services to grow.
Read more on how to buy and sell Amazon shares
Disney: blockbuster franchises and film powerhouse
Disney is the new kid on the block and considered to have the greatest potential to disrupt the current market with its new Disney+ service. The company is home to some world-renowned franchises that will undoubtedly attract subscribers, including the Marvel superhero movies, Star Wars, and the popular Pixar animated films. It also owns several popular broadcasters like abc, National Geographic and ESPN, giving its content diversity.
Although investors are putting their hopes on Disney+, it is actually the fourth video streaming service in the company's portfolio. The other big player is Hulu, which has made a name for itself with creations like The Handmaid's Tale and for offering live streaming services. Disney used to own the firm alongside Comcast and AT&T before it gradually took full control, and it now offers a bundle service of Disney+, Hulu and its sports service ESPN+. The fourth is hotstar, which is an Indian streaming service.
Read more about Disney share price rising after taking control of Hulu
Disney has won applause for taking its content back in house and making the most of its content. Hopes are high: Disney+ already has over 10 million subscribers, and that is huge considering Morgan Stanley had predicted Disney+ could get 15 million subscribers in its first year. The company said initial demand for its new service 'exceeded our highest expectations'. It has only launched in a few countries so far but plans to roll it out globally over the next two years.
Read more about Disney share price falling after it unveils bundled price of new streaming service
The main job will be demonstrating Disney+ can truly rival Netflix. Disney is likely to see faster growth over the next few years relative to Netflix as it moves into new territories. While there is potential that both Netflix and Disney can continue to attract subscribers, if one starts to lose subscribers while the other grows then investors will act accordingly.
Apple: huge customer base and cash in the bank
Apple has been toying around with content for years but finally launched its new streaming service, Apple TV+, at the start of November 2019. The company's biggest strength is its reach and existing customer base. There is thought to be well over 700 million active iPhone users alone. Apple can immediately tap into this vast customer base and already offers it as a free add-on when people buy new devices. It is likely to use the same strategy it did with Apple Music, which is the favourite music service among iPhone users.
Apple TV+ is a big part of Apple's push into services. People are waiting longer to upgrade their smartphones and the company's core business around hardware is waning, hence why it is keen to sell more higher-margin digital services, such as Apple Music. Service revenue in the year to the end of September amounted to $46.3 billion, up nearly 17% YoY. Many investors will expect that to accelerate significantly now that Apple TV+ has been launched, and will also hope it can improve the company's margins.
Read more on Apple share price falling after launching streaming service and credit card
Still, video streaming will be a small part of a much larger, more diverse business. Hardware remains key for Apple, but this will help boost audiences using its digital services. The Apple ecosystem gives it a smaller but very loyal and lucrative customer base to target. Although Apple has more money than it knows what to do with, it will not fling money at something without expecting a return. Its library will be much smaller than rival platforms (but it also much cheaper) and Apple will be aiming to release fewer but higher-quality titles to draw viewers in.
For now, Apple TV+ is likely to capture a significant portion of existing Apple customers and anyone who buys new hardware will undoubtedly use the years' free service they will get as a result. This will follow Amazon's model more than the one pursued by Netflix or Disney. There is pressure on Apple to make a success of video streaming, but it is unlikely to become the number one platform, instead, it is likely to be a popular secondary service for existing Apple users.
Read more on how to buy and sell Apple shares
Alphabet: YouTube consumes most of our viewing time
Although YouTube is not regarded as a direct competitor to the mainstream subscription video streaming services it is a major player in the market and one that should have others worried. People spend more time on YouTube in almost every major global economy (excluding China) than any other video streaming site and consumes more of our time.
YouTube is largely a free service and its biggest strength is that users generate the content. This means Alphabet doesn't have to fork out billions to produce the content that viewers want. Instead, it has to nurture content producers and build on popular segments of the market, such as watching people play video games.
Still, YouTube has evolved. Firstly, there is YouTube Premium, which allows users to enjoy video and music without advertisements. Secondly, there is YouTubeTV, which allows people to stream over 70 live TV channels and targets those looking to cut the cord from their traditional cable provider.
YouTube is still primarily an ad-driven business and will not compete in the same way as Netflix, Amazon, Disney or Apple. But what it does have to do is compete for our viewing time – and it is doing that with great success right now. YouTubeTV is a big move for the business but targets cable providers more than other streaming services as it simply doesn't offer on-demand films and series.
Read more on how to buy and sell Alphabet shares
ITV: Britbox
One of the outsiders in the streaming wars is BritBox, which offers British-made content on-demand. The service is a joint venture between the BBC and ITV – and Channel 4 also provides boxsets and movies from Film4 to the service. The British broadcasters do not have the resources needed to properly compete with the big guys, so they have sensibly teamed up, pooled their content and targeted a niche area of the market that most others can't. British expats, which won't be able to access the on-demand services of the individual broadcasters abroad, are BritBox's primary customer. It is early days for the service and ITV has said it is encouraged by the 'positive feedback received on the service so far'.
The service already has over 500,000 subscribers in the US, so it has demonstrated demand for British-made programming. One potential partner that has been touted in the future that could propel Britbox forward is Sky, which is owned by another rival in the video streaming market: Comcast.
ITV is the stock to watch as it is the only listed partner involved. ITV has said it is spending around £65 million over the next two years on BritBox while the BBC is contributing the bulk of the content. Britbox is just one part of the company's aim to transform itself into a 'digitally-led' media and entertainment company. It already has its own ITV Hub on-demand service, which is mostly ad-driven but does have an ad-free subscription service available. Users grew 12% over the first nine months of 2019.
Comcast: Xfinity and NowTV
Comcast is the largest cable TV and internet provider in the US, meaning the need to push into streaming has been more urgent as the increased rate of cord cutting threatens its traditional business.
The Xfinity arm is Comcast's internet and television division and it has recently launched Xfinity Stream, which allows subscribers to live-stream TV and watch on-demand shows. It bundles the service with its broadband deals as part of its plans to converge services, whereby offering multiple services under one plan creates stickier customers and attracts people trying to save time and money.
It also has Xfinity Flex, a 'personalised streaming dashboard' that allows users to watch its own content but also access rival services including Netflix, Prime Video and HBO. People still need subscriptions to access the rival sites, but the main point is that Comcast is acting as the access point and allowing people to utilise multiple services under one roof – Comcast's roof.
Comcast inherited NowTV - one of the few older streaming services that is still going strong in Europe today – when it purchased Sky and there is thought to be just under 2 million UK subscribers today. Comcast also owns NBCUniversal, a global entertainment and news company, and is expected to soon launch a new streaming service named Peacock, which will tap into films from another weapon in Comcast's arsenal: Universal Pictures.
AT&T: HBO Now
The last on the list is AT&T, another major US internet and TV service provider. The company already has a US-only streaming service named HBO Go, which allows subscribers to its HBO network to stream on-demand. Those that want to access HBO Go but without buying a cable service can buy HBO Now. Like Comcast, it also offers a live TV streaming service in an effort to retain customers cutting the cord.
However, the two HBO services look set to be made redundant when it launches HBO Max in May 2020. It will be a standalone package but free to around 10 million existing HBO customers. This will offer HBO's classic TV series like Friends and South Park and is likely to source content from another part of AT&T's arsenal: WarnerMedia, which was renamed after the company bought Time Warner in 2018.
'With this entire company coming together, we will have one of the most robust collections of premium streaming content that will appeal to all demographics in the household, and be able to achieve incredible scale and reach right out of the gate,' said Robert Greenblatt, chairman of WarnerMedia Entertainment.
AT&T has said it is aiming to have between 125 to 140 million subscribers across the US, South America and Europe by the end of 2025.
Streaming wars: the long and short of it
The next few years will be highly competitive. The number and stature of the new services being launched will provide consumers with more choice than ever and they will have to decide about what they want from a streaming service.
Expect the rivalry to be fierce over the short term. All the major players, old or new, are ramping up investment in original content and taking back any existing programming back in-house. Creating new content is becoming more expensive and the increased competition means they must pay more for third-party programming. Unlike Netflix, most of the new entrants have huge levers to pull, whether that be the instant global reach of Apple and Amazon or the award-winning content of Disney and the US cable providers – and none of them are short on cash. The main aim for most will be to capture the largest number of subscribers as possible to demonstrate the demand and superiority of their service. There is an expectation that people will be willing to subscribe to one or two services going forward but there is doubt when the number goes to three or above – and every service will want to be in contention.
Not all these services will survive and there will be a shake-out over the forthcoming years. Growth is slowing and the rise in competition will place pressure on pricing and margins. Some have even suggested the array of choice could mean the market becomes saturated even though most of the world's population still don't use a streaming service. Over the longer term, competition could quickly turn into consolidation. Some services have already been bundled together or given away with other purchases, and we may find a greater willingness to work together in the future if the environment turns out to be as tough as predicted.
Read more on how to invest in the best tech stocks in the world
What is the investment and trading opportunity?
In the meantime, there is plenty of opportunity for both investors and traders. This is a great time to for anyone looking to invest in video streaming market as most services have only just been launched and are yet to be proven – providing a potential catalyst for share prices of the likes of Disney and Apple in the near future. Traders will also be keeping a close eye on Netflix over the coming quarters to see how these new rivals have affected the business. Any weakness for the market leader over the next year will spark a severe negative reaction for Netflix shares. Netflix has the most to lose, but the burden of work falls at the feet of Amazon, Disney, Apple and other new entrants.
This information has been prepared by IG, a trading name of IG Markets Limited. In addition to the disclaimer below, the material on this page does not contain a record of our trading prices, or an offer of, or solicitation for, a transaction in any financial instrument. IG accepts no responsibility for any use that may be made of these comments and for any consequences that result. No representation or warranty is given as to the accuracy or completeness of this information. Consequently any person acting on it does so entirely at their own risk. Any research provided does not have regard to the specific investment objectives, financial situation and needs of any specific person who may receive it. It has not been prepared in accordance with legal requirements designed to promote the independence of investment research and as such is considered to be a marketing communication. Although we are not specifically constrained from dealing ahead of our recommendations we do not seek to take advantage of them before they are provided to our clients. See full non-independent research disclaimer and quarterly summary.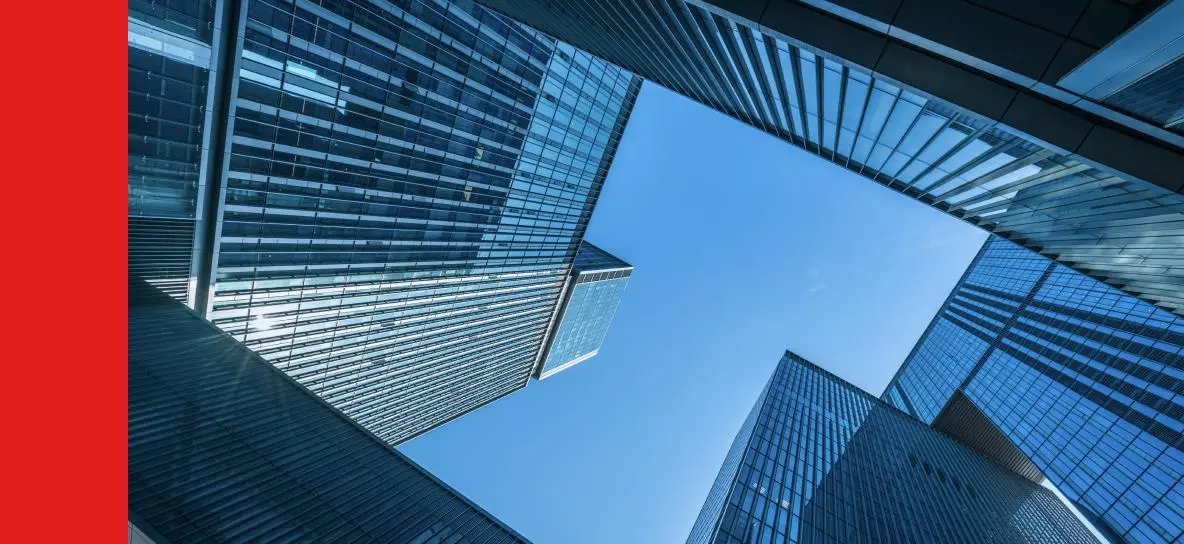 Act on share opportunities today
Go long or short on thousands of international stocks with spread bets and CFDs.
Get full exposure for a comparatively small deposit
Trade on spreads from just 0.1%
Get greater order book visibility with direct market access
See opportunity on a stock?
Try a risk-free trade in your demo account, and see whether you're on to something.
Log in to your demo
Take your position
See whether your hunch pays off
See opportunity on a stock?
Don't miss your chance – upgrade to a live account to take advantage.
Trade a huge range of popular stocks
Analyse and deal seamlessly on fast, intuitive charts
See and react to breaking news in-platform
See opportunity on a stock?
Don't miss your chance. Log in to take advantage while conditions prevail.
Live prices on most popular markets
Equities
Indices
Forex
Commodities
website terms and agreements. Prices are indicative only. All share prices are delayed by at least 15 minutes. " >
Prices above are subject to our website terms and agreements. Prices are indicative only. All shares prices are delayed by at least 15 mins.