Lib Dem manifesto: stocks to watch
We explain what the Lib Dem manifesto for the 2019 general election could mean for investors, including how it might impact stocks and the economy.
The Liberal Democrats have released their manifesto ahead of the UK general election on 13 December. As expected, the party's promises are underpinned by its ambition to cancel Brexit and keep the UK inside the EU, but it also has a wide range of domestic policies that will impact the economy and business.
Read more about all you need to know about the UK general election
Lib Dem leader Jo Swinson has said she is campaigning to win a majority and become prime minister, but the current state of play suggests this is highly unlikely. Polls suggest the party has about 15% of the vote at present, which is almost half Labour's 29% and just a fraction of the Conservative's 41% (as of 21 November). Support under Swinson peaked at the start of October, when it held over 20%, but it has seen a large decline since then. Notably, that has coincided with a rise in support for both the Conservatives and Labour.
This suggests that the best the Lib Dems can hope for is that there is a hung parliament and that it becomes the kingmaker, hoping Labour will have to ask for the Lib Dem's support to form a government. Both parties have said a coalition is off the table but have suggested a confidence and supply agreement could be reached, whereby the Lib Dems would choose whether to support a Labour government on an issue-by-issue basis.
This is vitally important because it will impact the Lib Dem's ambitions. If they partner Labour to form a government then they will have to compromise and prioritise what manifesto pledges, it wants to focus on (the same would be true for Labour). Ultimately, in this scenario, Labour won't be able to get any of its policies through that the Lib Dems don't support and vice versa, meaning many promises many never come to fruition.
Below is a list of key promises the Lib Dems have made that could significantly impact investors and traders.
Lib Dems 'unashamedly fighting to stay in the European Union'
The Lib Dems are the only party aiming to cancel Brexit by revoking Article 50 on the first day it is elected with an outright majority. It claims this will deliver a '£50 billion Remain bonus' that can be used to invest in the country. It says 'there is no Brexit deal that will ever be as good as the deal we currently have as a member of the European Union (EU)' and that there is 'no prospect of replacing lost EU markets with free trade agreements with other countries thousands of miles away'.
Read more about what happens to Brexit after the election
However, if it does not win a majority then the party has a plan B: support a people's vote with the option to stay in the EU, during which it would vote to Remain. The problem is, its manifesto has been costed based on Brexit being cancelled and the so-called 'bonus' it would provide to the country. Simply put, its manifesto is only costed on the basis that the party wins a majority, meaning the numbers become highly questionable if the Lib Dems support a Labour government.
Read more about Brexit-proof investments and trading opportunities
Lib Dem manifesto budget
| | | | |
| --- | --- | --- | --- |
| | £ million 2024/2025 | Income | £ million 2024/2025 |
| Investing in schools (includes 20,000 teachers) | 10,560 | Remain bonus | 14,300 |
| Tackling in-work poverty | 3330 | 1p increase in income tax | 7740 |
| Health and social care | 7740 | Raising corporation tax to 20% | 9950 |
| Early years and childcare | 13,990 | Abolish capital gains tax-free allowance | 5660 |
| Adult education 'skills wallet' | 1620 | Reforming air passenger duty on flights | 4860 |
| Green transport | 2610 | Regulated cannabis market | 1490 |
| Environment protection | 1330 | Existing committed funding | 12,460 |
| Police and crime prevention | 1030 | Anti-tax avoidance measures | 5700 |
| Further education and youth services | 1650 | Increase in digital services tax | 1030 |
| Extending free school meals | 1160 | Abolishing marriage tax allowance | 630 |
| Tackling child poverty | 2820 | | |
| Support for disabled people | 1280 | | |
| Welfare | 2000 | | |
| Extra defence and foreign aid spending | 1340 | | |
| Extra funding for Scotland, Wales and Northern Ireland | 6790 | | |
| Other | 2730 | | |
| Total | 62,290 | Total | 63,820 |
Lib Dems: general policies that will affect all types of UK businesses
Before analysing how the manifesto could impact different sectors, here is a list of promises that would impact all types of businesses in the UK, including publicly-listed ones:
Raise corporation tax to 20% from the current rate of 17%, with a view to keep the rate 'stable with a predictable future path'
Launch an 'independent review' to set a new living wage
Maintain freedom of movement with the EU and allowing uncontrolled immigration to continue
Increase national spending on research and development to 3% of gross domestic product (GDP) over the long-term, with a short-term aim to hit 2.4% by the end of 2027
Ensure overall national debt continues to decline as a share of national income
Protect the independence of the Bank of England (BoE) and maintain the current inflation target of 2%
'Encourage', not force, publicly-listed companies with more than 250 employees to issue shares to staff and hold them in an employee trust
Force publicly-listed companies with over 250 staff to have at least one employee on the board of directors, and encourage their representation on remuneration committees that dictate executive pay
Require 'binding and public votes' on executive pay packets
Ensure that businesses 'at the top of a supply chain' cannot 'abuse its position' by forcing them to speed-up payments to suppliers rather than prioritise their own cash flow.
Crackdown on foreign takeovers of UK companies by extending the scope of the test of whether any deals are in the public's interest and beneficial to the UK economy.
Require all pension funds to ensure their investment portfolios are 'consistent with the Paris Climate Agreement' and allow regulators to penalise those that don't.
Infrastructure providers
The Lib Dems want to invest £130 billion in infrastructure, building schools, hospitals, homes and upgrading railways. At least £50 billion of this will be spent outside of London and the South East England. The party has said it would continue to the support investment in the 'Northern Powerhouse' and the 'Midlands Engine', and devolve more decisions to local and devolved authorities.
Overall, higher spending on infrastructure will be beneficial to companies such as Balfour Beatty. The stock is also a key player in building Crossrail 2, which the Lib Dems have said it would support. Morgan Sindall, Kier Group, Galliford Try and Mitie Group are other infrastructure construction companies that could benefit from an increase in spending.
However, the Lib Dems have also said it will force all private companies working on public contracts to sign-up to an 'enforceable' prompt payment code, which could impact their cashflow.
Big tech stocks and monopolies
The Lib Dems have said it is 'too easy for tech giants and large monopolies to avoid tax' and has vowed to 'take tough action against corporate tax evasion and avoidance'. It has said that, by staying in the EU, the country can work with its European partners on an international approach to taxing large businesses not paying their fair share.
There is no detail on how this would be achieved, but the party has said it would increase the existing digital services tax to 6% from 2%. In addition, it wants to find a way to 'allow the public to share in the profits made by tech companies in the use of their data.'
Although all large corporations will be in the spotlight, the party is predominantly targeting big tech firms that have been criticised for their tax contributions, such as Facebook, Alphabet and Amazon.
Defence stocks
The Lib Dems have promised to keep defence spending in line with NATO recommendation at 2% of GDP, but claims overall investment would rise by about £3 billion over the parliamentary period if the UK stays in the EU. This is good news for defence companies like BAE Systems, Cobham, Babcock International and Rolls Royce.
But it is not all good news, with the party stating it would 'suspend' arms sales to Saudi Arabia, which is the country's second largest purchaser of arms behind the US. It would implement a policy of halting arms sales to other countries 'with poor human rights records'. It would pursue a watered-down version of the UK's nuclear defence programme that would offer a 'minimum nuclear deterrent'. BAE, Babcock and Rolls Royce are among the largest providers to these programmes.
Cybersecurity stocks could also benefit from a Lib Dem government as it has said it would invest more into this area to recognise the rising threat of cyberwarfare. This could help companies like Sophos, which protects the NHS (national health service), and the likes of BAE, which has stepped-up its cybersecurity offering in recent years.
Housebuilders
The Lib Dems want to build 300,000 new homes per year by 2024, 100,000 of which would be social housing. This would require a significant increase in housebuilding, which should play into the hands of Barratt Developments, Persimmon, Berkeley Group, Taylor Wimpey, Redrow and Bovis Homes.
However, foreign buyers and people who already own a property will find it more costly in the future. The party would 'allow local authorities to increase council tax by up to 500 per cent where homes are being bought as second homes with a stamp duty surcharge on overseas residents purchasing such properties'. That will hurt landlords and therefore overall demand for housing – but the supply deficit will remain acute regardless.
It also wants to introduce a slew of new requirements for new and existing homes as part of its environmental plans. This involves all homes being insulated by 2030, all new builds being fitted with solar panels and a 'phased installation' of heat pumps in homes and businesses that use gas heating. That could provide a huge boost for solar panel companies like Verditek, heating specialists like Flowgroup and Centrica, and insulation stocks such as Autins Group and Kingspan Group.
Energy companies
The Lib Dems want to implement a ten-year emergency programme to tackle climate change with hopes of phasing out emissions from the 'hard-to-treat' sectors by 2045 at the latest. In the meantime, it wants to have 80% of the country's electricity generated by renewable sources by 2030. It also intends to cut energy bills while simultaneously ending fossil fuel subsidies by 2025.
This could mean energy suppliers will be squeezed from both sides: requiring higher investment and lower income. This will impact energy suppliers, although those focusing on renewable energy, like Good Energy, could benefit.
The technologies the party is interested in most are tidal and wave power, energy storage, demand response, smart grids and hydrogen. That could help the likes of Simec Atlantis Energy, which runs a huge tidal project in Scotland, or firms working on energy storage products like Redt Energy. Other stocks to watch include smart-grid firms Nexus and CyanConnode, or hydrogen-based technology companies like Hydrogen Group, PowerHouse Energy, and AFC Energy. National Grid, which runs the UK's energy network, would remain a central part of the party's plan to transition to a lower-carbon economy.
One section of the energy industry to lose out under a Lib Dem government would be the slew of small-cap stocks that have placed their hopes on fracking. The party has said it would 'ban fracking for good' – which could cause a significant problem for firms like IGas Energy, Egdon Resources and Angus Energy.
Electric vehicles
The party wants 'every new car and small van sold' in the UK to be electric by 2030. It has said it will cut VAT on electric vehicles to 5% to accelerate adoption and invest in more charging points. It will also invest £2 billion to introduce more Ultra-Low Emission Zones across England by 2025 to encourage people to make the switch.
Automakers that have adapted early could benefit, with Mitsubishi, Nissan and BMW selling the most popular forms of electric vehicles in the UK to date. However, if the push to electric vehicles is too fast then it could hurt sales of their traditional vehicles. This could have a knock-on effect in the second-hand car market, so watch stocks like Vertu Motors, Pendragon and Lookers. ITM Power could also be one to watch as it is rolling-out more gas-to-power energy storage and hydrogen refuelling stations around the country with some big-name partners.
Bus and train operators
The Lib Dems have big plans for public transport as it forms a part of its goal to reduce emissions.
This includes a large £4.5 billion investment over five years in new bus routes, which means there will be more contracts up for grabs for private operators like National Express, Stagecoach, Go-Ahead Group and Firstgroup.
Notably, all of them except National Express also operate train services in the UK, as do other stocks like Serco. The party's plans are mixed for train operators. On the upside, the Lib Dems have said they want to convert the rail network to run off either electric or hydrogen by 2035 and supply funding for new light rail and tram services. It has also committed to finishing major infrastructure projects like High Speed 2, Northern Powerhouse Rail, East-West Rail and Crossrail 2 – but has warned it will use 'far tighter financial controls and increased accountability' because most of those projects have been criticised for going over budget.
On the downside, the Lib Dems want to freeze rail fares for the entire parliamentary period, which could limit revenue growth for operators for up to five years. It will also be 'far more proactive in sanctioning and ultimately sacking train operators if they fail to provide a high-quality public service'. Plus, it wants to ignite more competition for contracts by opening them up to public sector companies, local or combined authorities, not-for-profits and mutuals – all of which could steal business from the incumbents.
Air travel operators
It is also targeting air travel by 'reforming' the tax paid by the most frequent flyers, claiming that 70% of all flights are taken by just 15% of flyers. This would raise the cost of travel for those that take more than two trips a year, which, depending on how much, could significantly impact demand for air travel. That could hit stocks like International Consolidated Airlines, easyJet, Ryanair and Wizz Air.
The Lib Dems will also temporarily suspend the development of new runways and oppose any expansion at Heathrow, Gatwick or Stansted airport, which could ultimately limit the industry's growth.
Gambling stocks
The manifesto pledges to crackdown on the gambling industry, which has already been hit hard by limits on fixed-odds betting terminals that generated most of their profits. The party said it intends to introduce a 'compulsory levy' on the industry to help problem gamblers, ban the use of credit cards for gambling, restrict the industry's ability to advertise and set-up a new gambling ombudsman. All in all, this spells bad news for firms like GVC Holdings, 888 Holdings, William Hill and Rank Group.
Beverage and food producers
The Lib Dems intend to make high-sugar fresh juices and milk-based drinks subject to the soft drinks levy. Most beverage producers have adjusted well to the sugar tax by reformulating their drinks, but stocks like AJ Barr and Nichols also offer milk and/or juice based drinks that could be hit by new rules.
It also wants to introduce new rules for food producers. This includes 'restricting' the advertisement of junk food and requiring restaurants and takeaways to clearly label nutritional information on their products. Although unlikely, this could impact stocks like Just Eat or Uber.
Plastic and packaging companies
There will be further challenges for packaging companies as the party wants to ban single-use plastics entirely within three years with longer-term hopes of stopping all exports of plastic waste by 2030. This will threaten stocks like DS Smith, Smurfit Kappa and Mondi, but could also provide them an opportunity to invent new materials.
The clampdown on the use of plastics could also benefit waste management and recycling stocks, as they will play a big role in changing the system. The party wants at least 70% of all waste to be recycled by 2024, and it wants to introduce new food waste collections. That could be a catalyst for the likes of Viridor (owned by water firm Pennon), Biffa Group, and Suez Environnement.
Retailers and the high street
The Lib Dems want to expand the Future High Streets Fund to aide the struggling high street and reverse the decision that allows empty stores to be converted into offices or new housing without planning permission. More importantly, it wants to overhaul business rates, which has been regarded as one of the main reasons high street stores have come under such financial pressure over recent years. Instead, it wants to replace them with a 'Commercial Landowner Levy based solely on the land value of commercial sites rather than their entire capital value'. It says this will 'shift the burden of taxation from tenants to landowners'. This will be welcomed by retailers, but could shift the problem onto landlords, including stocks that own shopping malls like Intu Properties, British Land, Hammerson and Landsec.
Tobacco stocks
The party intends to introduce a new tax on tobacco companies that would fund healthcare and smoking cessation programmes. No further details have been provided. Although this will be unwelcomed by the industry, it could be a lot worse. This may impact stocks like Imperial Brands and British American Tobacco.
Cannabis stocks
The Lib Dems are the only major party that is placing a bet on cannabis and proposing to follow the example of the US and Canada by creating a legalised, regulated market. It claims duties paid on legal cannabis, plus the savings made through things like healthcare, will be almost £1.5 billion over the first five years. This would be huge news for the array of cannabis stocks on the market. On the medicinal side, GW Pharma is the stock to watch, while any movement on recreational use could be beneficial to others.
Gig economy
A new grade of employment status would be introduced to sit in between 'employed' and 'self-employed'. This would mean many people who are currently regarded as self-employed to be treated as 'dependant contractors', which would be entitled to minimum earnings, sick pay and holiday pay. People on zero-hour contracts, particularly popular in the gig economy and retail, would be entitled to a fixed-hours contract after 12 months, and would have to be paid 20% above the minimum wage 'at times of normal demand to compensate them for the uncertainty of fluctuating hours of work'. This would be particularly felt by companies like Uber, Sports Direct, JD Wetherspoon and McDonald's.
Creatives and video game stocks
The party has pledged to raise investment in the creative industries and made a special mention of the video game industry. This includes providing 'specific tax support, promoting creative skills, supporting modern and flexible patent, copyright and licensing rules, and addressing the barriers to finance faced by small creative businesses'. It is not clear what the Lib Dems class as 'creative', but we do know that this could benefit video game developers like Team17, Frontier Developments, Keywords Studios and Codemasters.
Prison and detention centre operators
The Lib Dems want to hire 2000 more prison officers and reduce the number of inmates. Alongside its plans to legalise cannabis, it wants to cut the number of prisoners by using alternatives to short-term sentences, such as tougher community service orders, and by ending sentences for personal drug use or possession. It also wants to minimise the use of immigration detention centres, with plans to shut seven of the UK's nine centres to make them a 'last resort'.
Extra funding and a reduction in prisoner numbers could be beneficial to the two main listed operators, G4S and Serco. However, both run detention centres and could be harmed by the loss of business, as could Mitie and US firm GEO Group.
Healthcare and pharma
An additional 1 pence would be charged on income tax if the Lib Dems get a majority, raising over £7 billion extra pounds per year to plough into the NHS and social care (but this will not be charged or spent in Scotland). It will also make a £10 billion capital investment into medical equipment, repairs, upgrades and ambulances. An additional £11 billion will be spent on mental health.
Convatec Group, which provides the likes of colostomy bags and catheters, and Smith & Nephew, which supplies goods like wound dressings, could be impacted by any changes in NHS funding. Integumen is also worth watching. It is also worth monitoring firms that let out properties to NHS organisations, such as Primary Health Properties and Assura.
The party also wants to make prescriptions free on the NHS for people with 'chronic mental health conditions'. That will form part of a wider review of all medicines that are funded by the NHS, claiming it has not been updated since 1968. This could impact the prices obtained by pharma companies.
Broadband providers
The Lib Dems want to roll-out a programme to introduce ultrafast broadband nationwide. It has said it will focus on rural areas, which are the costliest part of the country to connect, by committing £2 billion. It also wants broadband providers to prioritise connecting small and medium sized businesses. As part of its housing initiative, all new builds constructed from 2022 onwards would be required to be connected to ultra-fast broadband.
Broadband providers, particularly BT Group that owns Openreach, has asked for aide in connecting rural areas of the country but will be disappointed there is not more detail on how the country will fund the full roll-out, which BT has estimated could cost between £25 billion to £30 billion.
This information has been prepared by IG, a trading name of IG Markets Limited. In addition to the disclaimer below, the material on this page does not contain a record of our trading prices, or an offer of, or solicitation for, a transaction in any financial instrument. IG accepts no responsibility for any use that may be made of these comments and for any consequences that result. No representation or warranty is given as to the accuracy or completeness of this information. Consequently any person acting on it does so entirely at their own risk. Any research provided does not have regard to the specific investment objectives, financial situation and needs of any specific person who may receive it. It has not been prepared in accordance with legal requirements designed to promote the independence of investment research and as such is considered to be a marketing communication. Although we are not specifically constrained from dealing ahead of our recommendations we do not seek to take advantage of them before they are provided to our clients. See full non-independent research disclaimer and quarterly summary.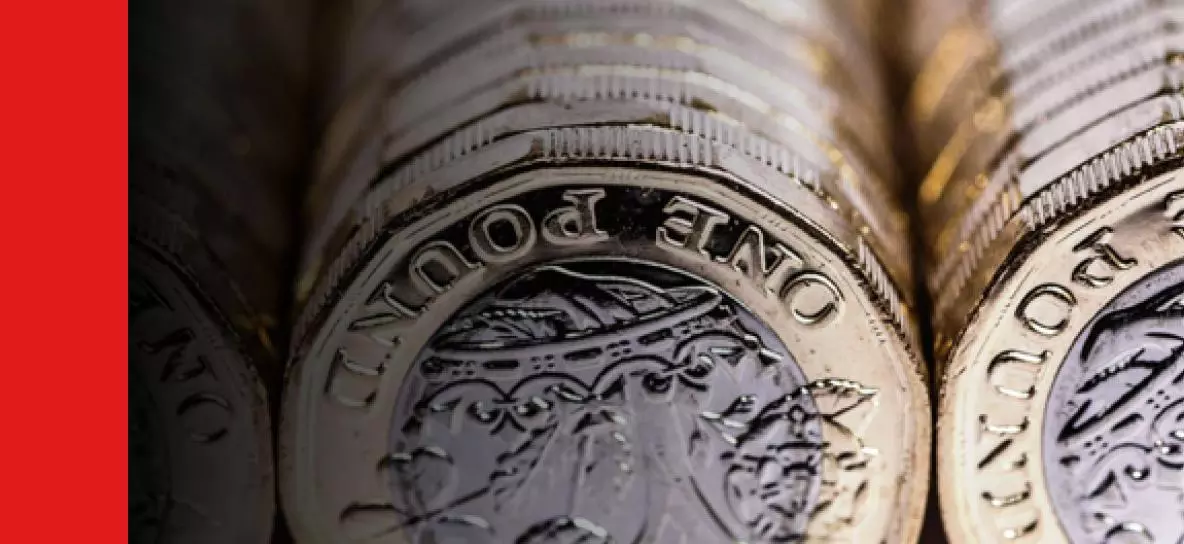 Trade on the general election result
Go long or short with CFDs or spread bets
Speculate on key markets – including British indices, shares and GBP forex pairs
Manage your risk with our range of stops and limits
Live prices on most popular markets
Equities
Indices
Forex
Commodities
website terms and agreements. Prices are indicative only. All share prices are delayed by at least 15 minutes. " >
Prices above are subject to our website terms and agreements. Prices are indicative only. All shares prices are delayed by at least 15 mins.