How to trade and invest in a bull market: top 5 strategies
Bull markets often represent sound economic conditions. Get the lowdown on bull trading and investing, and how you can be savvy with strategies that could be useful in markets that are ramping up.
What is a bull market?
A bull market is an occurrence where a financial market, instrument or sector is on an upward trajectory over a long period of time.
Bull market characteristics
The bull market definition may be focused on a strong upward trajectory of price movements, but this inclination is also associated with factors such as:
A succession of higher highs and lower lows, ultimately reaching the climax
Short-term market corrections (or pullbacks) after successive highs
More demand than supply
Strong economic conditions
Trader and investor psychology with significant bullish sentiments
Bull market example
A bull market is demonstrated by market prices with higher highs and higher lows over an extended period. This is typically coupled with features such as shallow pullbacks and a strong upward momentum.
Here's an example of a bull run in the stock market:
This bull run was triggered by the Covid-19 pandemic, during which online shopping spiked significantly in the face of lockdown restrictions and extraordinary health concerns.
Bull market tendencies can also be tracked using indicators like a trend line, a single line which follows rising lows, and the moving average.
How to trade and invest in a bull market
With us, you can trade and invest in a bull market by speculating on market price movements and buying and owning underlying assets, respectively. Here's how:
Trading in a bull market
Bull market trading follows the expected prolonged rising of market's price. So, traders will typically 'buy' (go long), meaning that they are taking a speculative position that matches the anticipation of an ongoing price climb.
With this sentiment top of mind, traders could opt for long positions using leveraged derivatives such as spread bets and CFDs.
With us, you'll trade using leverage, meaning that you'd only need to commit an initial deposit, known as margin, while getting full exposure. Leverage can increase both your profits and losses. Therefore, it's vital that you manage your risk appropriately before opening a position.
Investing in a bull market
Investing in a bull market means buying physical, underlying assets when the market price is on a steady, lengthy incline. With us, you'd use share dealing to buy and get direct ownership of assets.
While you could make a profit through selling your assets at an amount that's higher than the original buy price, you could also get back less than what you paid. Selling below the original buy price means that you'd incur a loss. However, losses are capped at your total initial outlay (excluding any additional fees).
Top 5 bull market strategies
Bull market trading strategies offer best practice techniques to consider when bull trading or investing. Although these strategies are based on past performance, they do not guarantee future results.
Here are some bull market trading and investing strategies you can employ when you think a market's price is on the up:
Buy early in the bull run
While the exact onset of a bull run may be tricky to gauge, a method to confirm its recent commencement is the third touch of a price action on a single line (eg as seen in the higher highs and lower lows chart above). With an expected continued upward trajectory, this tends to be a good time to take a long position or buy physical assets.
Don't sit on losses for too long
Planning your exit beforehand can help in limiting losses. One way of doing this is deciding to close your position or sell your assets if the price closes below the trend line. Alternatively, you could opt to short-sell if you're expecting a decline, be it sharp, steady, temporary, or sustained in a bearish manner, if you think that the bull run has run its course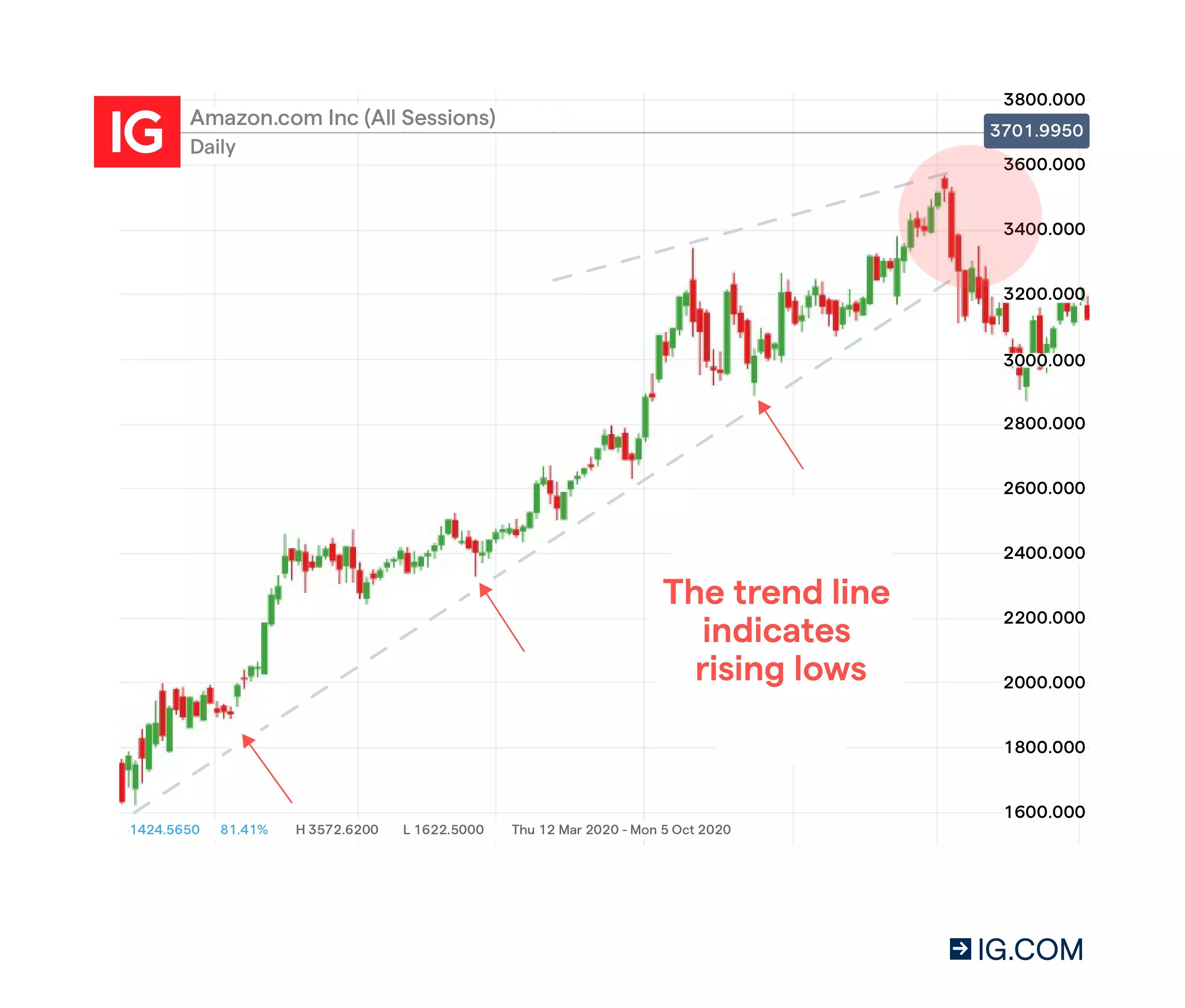 Take profits at regular intervals
Aiming to lock in profits at regular intervals is one way you can secure, or maybe even stack up on, trading profits and investment yields.
Follow the market momentum
It's said that 'the trend is your friend'. It's important to note that despite the steady, prolonged increase of price in bull market runs, it still consist of both rising and falling share prices. This means that it's possible to incur losses on a bull position in a bull market, or make a profit on a sell position. Therefore, it's essential to analyse the goings-on of a bull trend comprehensively before making a move, whilst taking action timeously.
Buy call options
A popular strategy in bull market trading is buying a call option, which is a contract with a due date that gives you the right to buy a certain asset at a specified price. You may end up deciding not to buy at all as there's no obligation to do so, but you'd lose the premium you committed to buy the call option.
What are the best investment strategies in a bull market?
Employing a good investments strategy in a bull market could be the difference that takes your yields to new heights. Some popular strategies include:
Value investing involves buying under-priced assets, ie trading below their book value, to sell at a higher price. This strategy is often employed on blue-chip companies
Growth investing typically focuses on stocks, usually small capitalisation companies, that are expected to experience significant growth, ie above the industry or market average
Selling after the bull run climax can be an opportunity to lock in profits. A bearish swing and lows that are below the bull trend line can serve as indicators that the peak has been reached. Although it would be best to sell an investment right before the climax, it's an opportunity that's easy to miss. So, the next best thing may be to sell right after the climax passes
How to start investing with us
Find the market you want to invest in on our share dealing platform
Select 'buy' in the deal ticket
Choose the number of shares you want to buy
Open and monitor your investment position
Bull markets vs bear market: what are the differences?
Bull markets and bear markets differ in several ways. Here are some key differences:
Bull market
Upward-trending growth in a market over an extended period
Supply is low and demand is high
Often associated with a sound economy
Bullish attitudes can add to positive inclination of a bull trend as a result of more investors buying assets

High likelihood of profiting from long positions and buying physical assets
Bear market
Downward-trending market that reaches or surpasses a 20% price fall since recent highs
Supply is high and demand is low
Often linked to a receding economy
The loss potential for investments is high, which often prompts investors to withdraw their money, which can send the price dipping even lower
Profits are more likely to be realised from short positions and selling investments early on can cut losses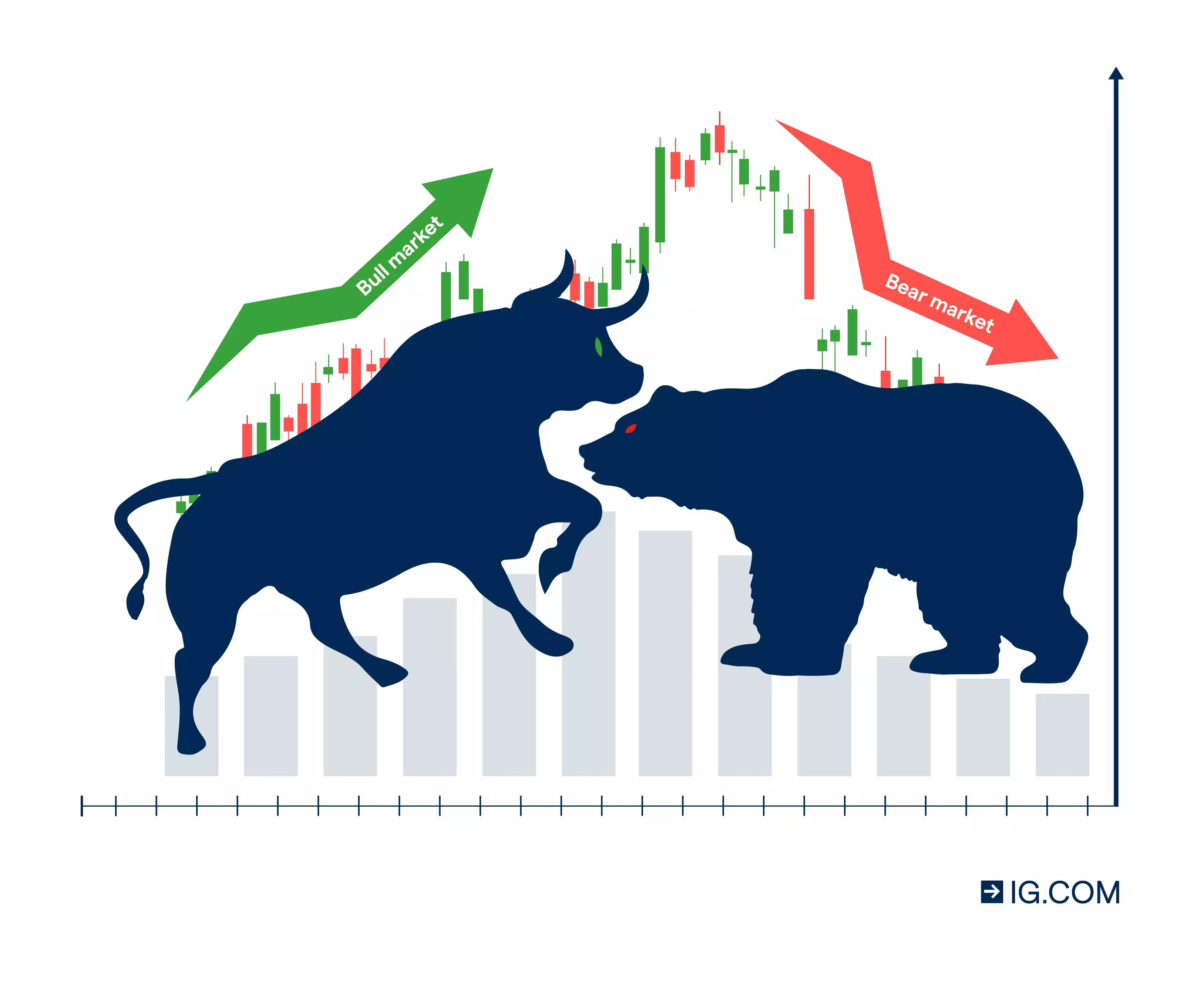 Trading and investing in a bull market summed up
A bull market occurs when a financial market, instrument or sector is on an upward trajectory over a long-term period
Some indicators of a bull run are higher highs and higher lows, and a trend line which follows rising lows on the market's price
You can get exposure to bull markets through trading or investing in markets such as stocks, ETFs, forex, commodities and indices
Bull market trading and investing strategies can be useful as they're based on the past performance, but they do not guarantee future results
Value investing, growth investing and selling an investment after the bull run has reached its peak are some investment styles that can be useful
Bull and bear markets may both derive their names from the animal kingdom, but they differ fundamentally, with stark contrasts
Create an account to get started
Discover the origins of animal terminology and other slang in trading
This information has been prepared by IG, a trading name of IG Markets Limited. In addition to the disclaimer below, the material on this page does not contain a record of our trading prices, or an offer of, or solicitation for, a transaction in any financial instrument. IG accepts no responsibility for any use that may be made of these comments and for any consequences that result. No representation or warranty is given as to the accuracy or completeness of this information. Consequently any person acting on it does so entirely at their own risk. Any research provided does not have regard to the specific investment objectives, financial situation and needs of any specific person who may receive it. It has not been prepared in accordance with legal requirements designed to promote the independence of investment research and as such is considered to be a marketing communication. Although we are not specifically constrained from dealing ahead of our recommendations we do not seek to take advantage of them before they are provided to our clients. See full non-independent research disclaimer and quarterly summary.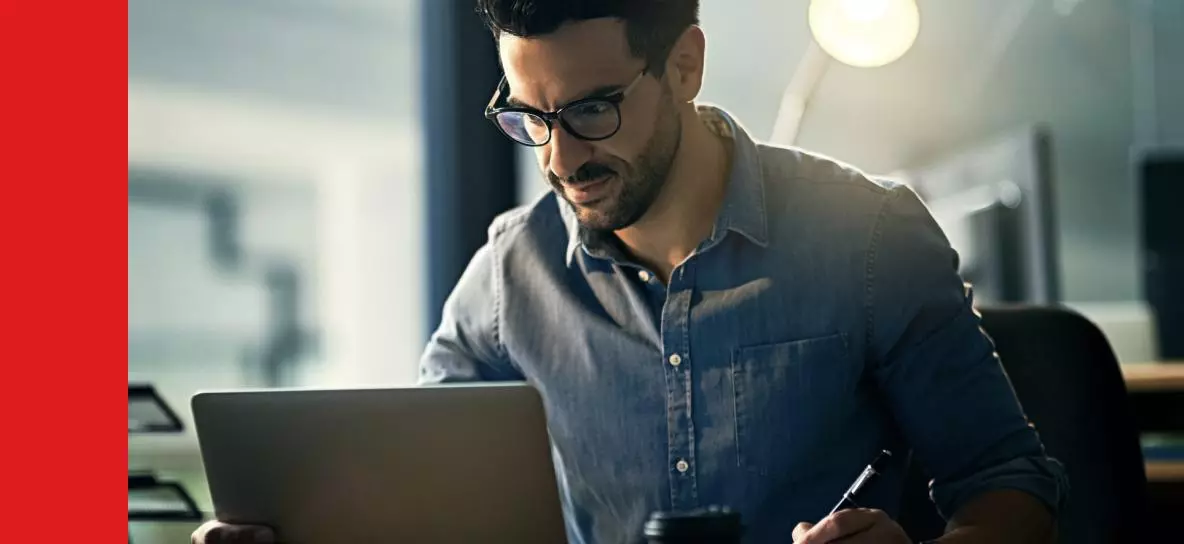 Discover how to trade the markets
Explore the range of markets you can trade – and learn how they work – with IG Academy's free 'introducing the financial markets' course.