How to buy, sell and short Alphabet (Google) shares
As the holding company for Google and other subsidiaries, Alphabet Inc. is one of the largest companies in the world. Discover how to buy, sell or short Alphabet shares, and learn about the company's history and fundamentals.
How to buy and invest in Alphabet shares
You can buy Alphabet shares in two ways: via share dealing or by trading derivatives. Share dealing means that you ae investing in Alphabet and taking ownership of the shares directly. With share dealing, you profit if the price of the shares increases, or through any dividend payments you receive.
Trading derivatives – such as CFDs and spread bets – means that you can speculate on the price movements of Alphabet without taking direct ownership of the shares. You can trade derivatives with leverage, which means you only need to commit a small deposit to receive full market exposure.
To invest in or trade Google shares, follow the steps below:
Investing in Alphabet shares
Create or log in to your IG share dealing account
Search for 'Alphabet'
Select 'buy' in the deal ticket to open your investment position
Choose the number of shares you want to buy
Confirm your purchase and monitor your investment
Trading Alphabet shares
Create or log in to your IG trading account
Decide whether you want to trade CFDs or spread bets
Search for 'Alphabet'
Choose your position size
Confirm your trade and monitor your position
How much would it cost to invest in Alphabet?
| | | | |
| --- | --- | --- | --- |
| | FX conversion | US best commission | US standard commission |
| IG | 0.5% | £0 | £10 |
| Hargreaves Lansdown | 1.0% | £5.95 | £11.95 |
| AJ Bell | 1.0% | £9.95 | £9.95 |
IG's best commission on US shares is available to clients who traded three or more times in the previous calendar month. If you'd rather trade Alphabet with derivatives instead of investing in the company, you can do so with financial derivatives. This will enable you to:
Get full exposure with a small deposit – usually just 20-25% of the full value of the trade1
Trade spread bets without paying any tax2
Hedge your positions with CFDs and offset any losses against potential profits
How to sell and short Alphabet shares
Once you've bought Alphabet shares, you might decide that you need to sell them if the price starts to fall. Alternatively, you could short Alphabet shares if you were trading with CFDs and spread bets in order to profit from the price falling.
Follow these steps to sell or short Alphabet shares:
Selling Investing in Alphabet shares
Create or log in to your IG share dealing account
Search for 'Alphabet'
Select 'sell' in the deal ticket to open your investment position
Enter the number of shares you want to sell
Confirm the sale
Shorting Alphabet shares
Create or log in to your IG trading account
Search for 'Alphabet'
Choose your position size
Choose 'sell' in the deal ticket to go short and speculate on the price falling
Confirm the trade and monitor your position
Alphabet's live market prices
Understanding Alphabet: a brief history
Alphabet's company history began with Google, which was founded by Larry Page and Sergey Brin in 1998. The pair came up with the idea when they were working on a solution to find a better search engine than what was available at the time. As a result, Google was developed as Brin and Page set to work creating a search algorithm that would outshine its contemporaries.
The most well-known and arguably most significant algorithm used by Google is called PageRank and, as well as still being in use, it provided the foundation for Google to become the search engine synonymous with the internet that it is today.
Google launched its initial public offering (IPO) on 19 August 2004 in which 19,605,502 shares were issued at a price of $85 per share. Morgan Stanley and Credit Suisse acted as underwriters for the process, and the IPO raised $1.67 billion – which caused Google's market capitalisation to increase to over $23 billion.
This expansion enabled Google to start looking at acquiring other companies to boost its own growth. Perhaps the most well-known acquisition was YouTube, which Google bought in October 2006 for $1.65 billion in Google stock. Contemporarily, Morgan Stanley has put a $160 billion valuation on YouTube.
In October 2015, Google became the biggest subsidiary of the holding company Alphabet Inc, which was set up by Page and Brin to make the business operations of Google cleaner and more accountable. Other companies and products – aside from Google – which are incorporated under Alphabet are Google Maps, Android, YouTube and Google Chrome.
Google shares: the basics
As part of its IPO, Google was listed on the NASDAQ exchange under the ticker GOOG. Today its holding company, Alphabet, still trades under the GOOG ticker for class C shares, and the GOOGL ticker for class A. Alphabet's share price is largely driven by its brand recognition. In fact, Google is currently ranked as the second most valuable brand in the world at $167.7 billion – Apple is first with a $205.5 billion brand value.1
Equally, the price of Alphabet shares is also driven by the continued growth of the technology sector. Many traders see the online world as a key opportunity to watch in the coming years, with possible innovations such as artificial intelligence (AI) predicted to take the world by storm.
An example of this fact would be that Google bought DeepMind – a UK-based AI company – back in 2014 for a reported $400 million. DeepMind is now part of the Alphabet umbrella, which is an acknowledgement that the technology sector will grow into these areas in the coming years, and the seeds of that growth are already being planted.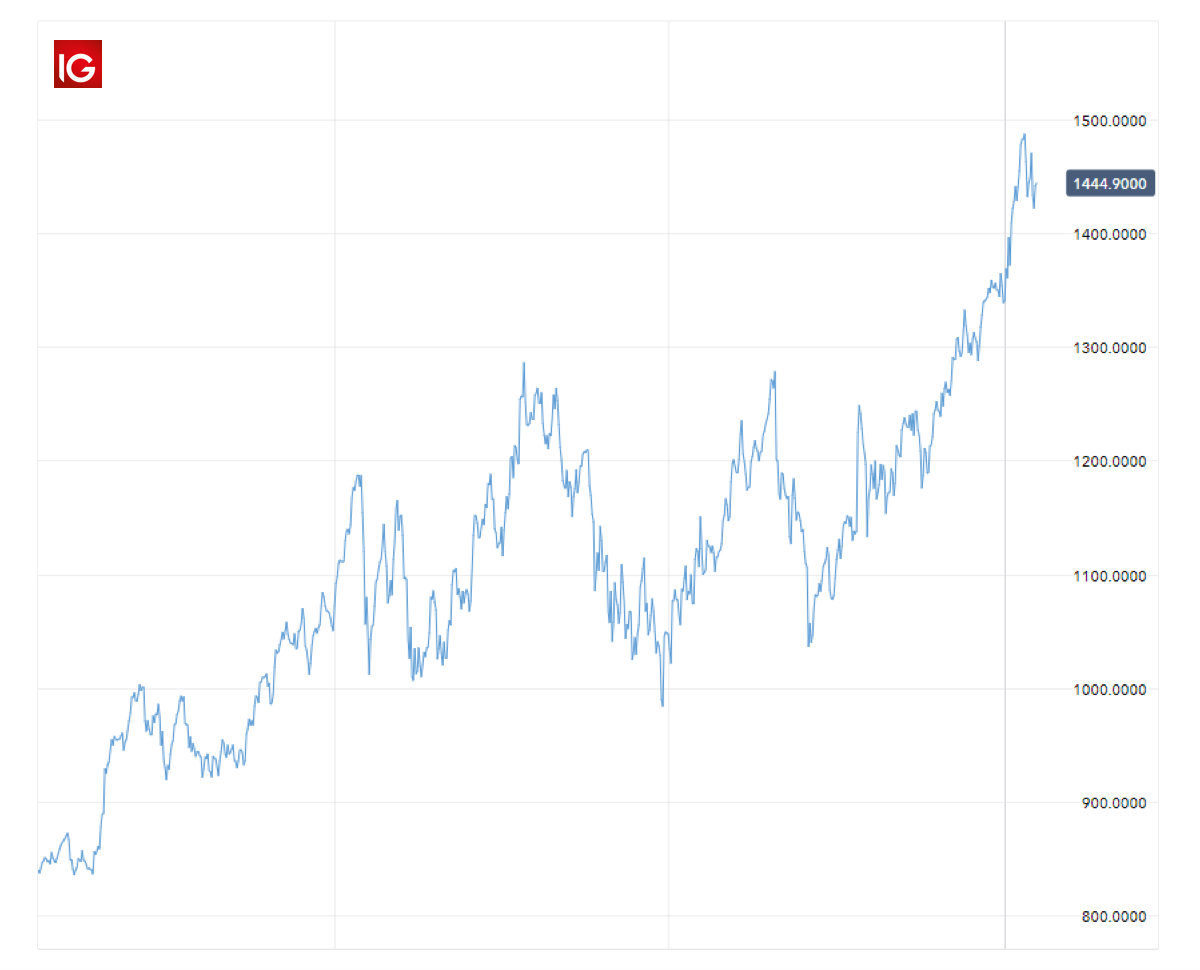 Trading on Alphabet with CFDs
A contract for difference (CFD) is a financial derivative with which you agree to exchange the difference in the price of an asset – in this case Alphabet stock – from when you opened your position to when you close it. To go long on Alphabet shares, you would buy the market; to go short on Alphabet, you would sell the market.
Trading on Alphabet with spread bets
Spread betting on Alphabet stock lets you bet an amount of money per point of movement in the share price. This movement can be up or down, meaning you can go long or short and your profit or loss is determined by the degree to which your prediction is correct. The more the market moves in your predicted direction, the more you make; but the more it moves against you, the greater your loss.
| | |
| --- | --- |
| Sundar Pichai | Chief executive officer and director |
| Ruth Porat | Chief financial officer and senior vice-president |
| Eileen Naughton | Vice-president: people and operations |
| Sergey Brin | Director |
| Larry Page | Director |
| Frances Hamilton Arnold | Director |
| Amie Thuerner O'Toole | Chief accounting officer and vice-president |
| Ellen West | Vice-president: investor relations |
| John LeRoy Hennessy | Chairman |
| Ram Kavitarak Shriram | Independent director |
| Louis John Doerr | Independent director |
| Ann Mather | Independent director |
| Alan R. Mulally | Independent director |
| Roger Walton Ferguson | Independent director |
| Robin L. Washington | Independent director |
What is Google's business model?
The vast majority of Google's revenue is generated by advertising via its search engine. As well as this, Google's AdSense places adverts on websites that are listed on its search algorithm. Companies pay Google for these ads, and they can move further up the Google search rankings by doing so – thus increasing the number of visitors to their sites.
In order to facilitate these large advertising revenues, Google needs a lot of users. As a result, Google's main aim is to connect the world's information, while making it universally accessible and useful.
In this regard, Google's business model relies on ensuring that its users feel that the search engine is the best one out there, and it achieves this by constantly scanning and improving its algorithms to fight off competition from other search engines such as Microsoft's Bing.
Alphabet fundamental analysis: how to analyse

the Alphabet share price

If you want to analyse the Alphabet share price, you can carry out a fundamental analysis of the company. Fundamental analysis is different to technical analysis – which is primarily concerned with chart patterns and price action – as it attempts to determine the inherent profitability of a company based on financial statements, company leadership and other macroeconomic factors.

You can find the company's financial information on its website and within the company's annual report. Some of the fundamental metrics you can use to determine the value of Alphabet shares include earnings per share (EPS), price-to-earnings (P/E) and return on equity (ROE).
EPS attempts to forecast how profitable Alphabet is. To calculate earnings per share, divide Alphabet's profit by the number of outstanding shares
P/E shows how much you'd have to spend on Alphabet shares to make $1 in profit. To calculate the price-to-earnings ratio, divide Alphabet's share price by its EPS
ROE compares Alphabet's income from its assets against its shareholder investments. To calculate return on equity, you'd divide Alphabet's net income by stakeholder equity
1 Deposits for leveraged trades are 20-25% on 99.77% of tier one US shares.
2 Tax laws are subject to change and depend on individual circumstances. Tax law may differ in a jurisdiction other than the UK.
3 Forbes, 2019
This information has been prepared by IG, a trading name of IG Markets Limited. In addition to the disclaimer below, the material on this page does not contain a record of our trading prices, or an offer of, or solicitation for, a transaction in any financial instrument. IG accepts no responsibility for any use that may be made of these comments and for any consequences that result. No representation or warranty is given as to the accuracy or completeness of this information. Consequently any person acting on it does so entirely at their own risk. Any research provided does not have regard to the specific investment objectives, financial situation and needs of any specific person who may receive it. It has not been prepared in accordance with legal requirements designed to promote the independence of investment research and as such is considered to be a marketing communication. Although we are not specifically constrained from dealing ahead of our recommendations we do not seek to take advantage of them before they are provided to our clients. See full non-independent research disclaimer and quarterly summary.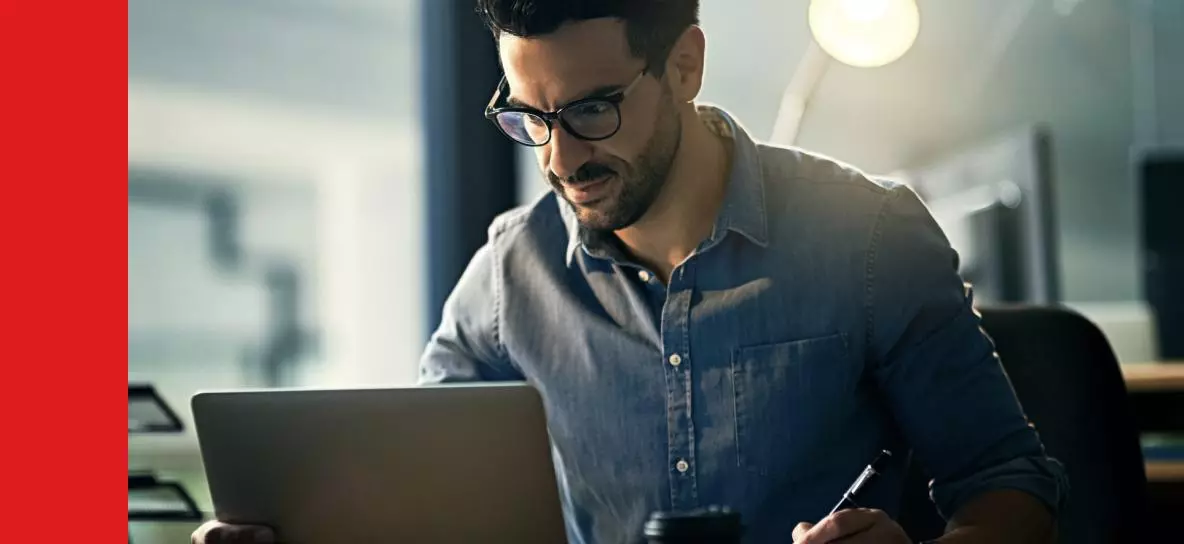 Discover how to trade the markets
Explore the range of markets you can trade – and learn how they work – with IG Academy's free 'introducing the financial markets' course.