How to buy, sell and short Alibaba shares
Alibaba has only been around since 1999, but it's one of the world's most respected companies. You can buy, sell and short its shares with IG. This guide will show you how to analyse it and get exposure to its shares.
How to buy and invest in Alibaba shares
There are two ways to buy Alibaba shares – via share dealing or via derivatives trading. Share dealing enables you to buy and own shares, which means you will profit if the Alibaba share price goes up. With derivatives trading (CFDs and spread bets), you don't own the shares but you can speculate on upward share price movements (known as 'buying').
Investing in Alibaba shares
Create or log in to your IG share dealing account
Type 'Alibaba' in the search bar and select it
Select 'buy' in the dealing ticket
Enter the number of shares you want to buy
Confirm your purchase and monitor your investment
Trading Alibaba shares
Create or log in to your IG trading account
Type 'Alibaba' in the search bar and select it
Choose your position size
Click on 'buy' in the deal ticket
Confirm the trade and monitor your position
| | | | |
| --- | --- | --- | --- |
| | FX conversion | US best commission | US standard commission |
| IG | 0.5% | £0 | £10 |
| Hargreaves Lansdown | 1.0% | £5.95 | £11.95 |
| AJ Bell | 1.0% | £9.95 | £9.95 |
To qualify for the best US commission rate, you have to be an active client and have placed three or more trades in the previous month.
If you don't want to buy Alibaba shares outright, you can speculate on the company's share price using derivates. There are benefits to doing this, including:
Getting full exposure with a small deposit – usually 20-25%of the full value of the trade1
Spread betting without paying any tax2
Offsetting your losses against profits for tax purposes (CFDs)
How to sell and short Alibaba shares
As with buying, there are two ways to sell your Alibaba shares. You can sell your shares via share dealing if you own them or speculate on downward price movements using derivatives (known as 'selling') if you don't want to own shares. Follow these steps to sell or short Alibaba shares:
Selling Alibaba shares
Create or log in to your IG share dealing account
Go to 'Alibaba' in your open positions
Select 'sell' in the deal ticket
Enter the number of shares you want to sell
Confirm the sale
Shorting Alibaba shares
Create or log in to your IG trading account
Type 'Alibaba' in the search bar and select it
Choose your position size
Choose 'sell' in the deal ticket
Confirm the trade
Alibaba's live market prices
Trading Alibaba with CFDs
When trading Alibaba using CFDs, you agree to exchange the difference in the price of its shares from when you open the position to when you close it. If you think the share price will go up, you would 'go long' and if you think it's going down, you would 'go short'.
Spread betting on Alibaba
Spread betting works by betting an amount of money per point on whether the Alibaba share price will go up or down. You will make a profit if the market moves in your predicted direction and you will incur a loss if it moves in the opposite direction.
Understanding Alibaba: a brief history
Led by Jack Ma, Alibaba was founded by a total of 18 people in Hangzhou, China (1999). It launched an online marketplace for wholesale trade and within months it raised $5 million and then a further $20 million, from a number of investors. By 2001, Alibaba.com had one million registered users on its website.
Things moved quickly and Alibaba launched its online shopping website Taobao in 2003. The company was approached by Yahoo! soon after and the two businesses launched a partnership in 2005. Multiple partnerships and acquisitions happened over the next few years, as well as the launch of Alimama (2007), Tmall (2008) and AliExpress (2010). As a result, in 2012, Alibaba completed an initial repurchase of Yahoo! shares.
By 2016, the group exceeded ¥3 trillion in gross merchandise volume, becoming the largest retail company in the world. The share price has started to see some improvement since then.
How to trade Alibaba out of hours
You can trade Alibaba out of hours, even when the markets are closed, with our exclusive extended trading times. If you want to trade Alibaba via CFDs or spread bets, you can do so from 9am to 1am Monday to Thursday, and 9am to 10pm Friday (UK time). If you want to buy or sell physical Alibaba shares, you can do so from 12pm to 10.30pm from Monday to Thursday, and 12pm to 10pm on a Friday (UK time).
Learn more about out-of-hours trading
Alibaba shares: the basics
Alibaba shares listed on the New York Stock Exchange (NYSE) in 2014, under the ticker symbol BABA. The initial public offering (IPO) was at that time the biggest in history, with shares floating at $68.00 and raising $21.8 billion for the business. The stock performed well on the first trading day, closing at $93.89 a share.
Post-IPO the shares didn't perform particularly well, dropping from $115.10 in November 2014 to $59.24 in September 2015. The drop was attributed to an increase in competition, accusations of selling falsified goods and missed sales estimates. By 2017, the stock started to see positive results due to expansion across segments, increased online spending and inspiring revenue results. Between January 2017 and June 2018, Alibaba's share price rose by 114%.
In November 2019, Alibaba listed on the Hong Kong Stock Exchange (HKSE) (its secondary listing), floating at HK$176 a share and closing nearly 7% higher at HK$187.60. At the same time, the company's listing on the NYSE, where shares are fungible with the Hong Kong-listed shares, also hit a six-month high of $194.05.
Alibaba key personnel: who manages the company?
The following people are on Alibaba's leadership team:
| | |
| --- | --- |
| Daniel Yong Zhang | Executive chairman and chief executive officer |
| Joseph C. Tsai | Executive vice-chairman |
| Jack Yun Ma | Founder and director |
| J. Michael Evans | Director and president |
| Eric Xiandong Jing | Director |
| Masayoshi Son | Director |
| Chee Hwa Tung | Independent director |
| Walter Teh Ming Kwauk | Independent director |
| Jerry Yang | Independent director |
| E. Börje Ekholm | Independent director |
| Wan Ling Martello | Independent director |
What is Alibaba's business model?
Alibaba's business model is focused on trade between businesses. This is what makes it different from its competitors such as Amazon and eBay. Suppliers would buy products from Alibaba.com in bulk and then sell them to consumers at a profit.
The company also has two other web platforms from which it generates money: Taobao and Tmall. Taobao is an online shopping website where individuals and small business can trade, and Tmall is platform for businesses to sell branded goods to consumers. Alibaba has a few subsidiaries, namely AliExpress, Alimama, Alibaba Cloud, Ant Financial and Cainiao Network.
Alibaba fundamental analysis: how to analyse the Alibaba share price
There are many ways to analyse Alibaba's share price – one such a way is through fundamental analysis. This form of analysis is based on external events and influences, as well as financial statements and industry trends. Therefore, it is important to compare your findings with other companies from the same industry to get a complete view of Alibaba's performance.
Some of the fundamental analysis metrics you can use to determine the value of Alibaba shares include earnings per share (EPS), price-to-earnings (P/E) and return on equity (ROE).
EPS is a measure of profitability. To calculate Alibaba's EPS, divide its profit by the number of outstanding shares
P/E measures how much you have to spend on shares to make $1 in profit. To calculate Alibaba's P/E ratio, divide its share price by its EPS
ROE defines how much income a company makes from its assets compared to shareholder investments. To calculate Alibaba's ROE, divide its net income by stakeholder equity
Discover the ins and outs of fundamental analysis
1 Deposits for leveraged trades are 20-25% on 99.77% of tier one US shares.
2 Tax laws are subject to change and depend on individual circumstances. Tax law may differ in a jurisdiction other than the UK.
This information has been prepared by IG, a trading name of IG Markets Limited. In addition to the disclaimer below, the material on this page does not contain a record of our trading prices, or an offer of, or solicitation for, a transaction in any financial instrument. IG accepts no responsibility for any use that may be made of these comments and for any consequences that result. No representation or warranty is given as to the accuracy or completeness of this information. Consequently any person acting on it does so entirely at their own risk. Any research provided does not have regard to the specific investment objectives, financial situation and needs of any specific person who may receive it. It has not been prepared in accordance with legal requirements designed to promote the independence of investment research and as such is considered to be a marketing communication. Although we are not specifically constrained from dealing ahead of our recommendations we do not seek to take advantage of them before they are provided to our clients. See full non-independent research disclaimer and quarterly summary.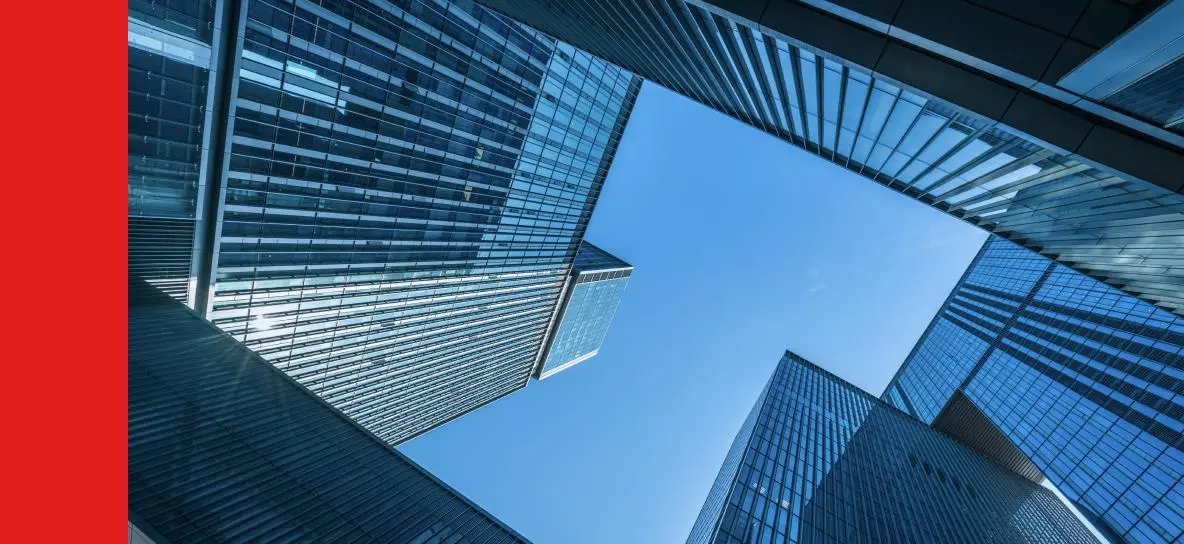 Explore the markets with our free course
Learn how shares work – and discover the wide range of markets you can spread bet on – with IG Academy's free 'introducing the financial markets' course.
Put learning into action
Try out what you've learned in this shares strategy article risk-free in your demo account.
Ready to trade shares?
Put the lessons in this article to use in a live account – upgrading is quick and easy.
Trade on over 13,000+ popular global stocks
Protect your capital with risk management tools
React to breaking news with out-of-hours trading on 70 key US stocks
Inspired to trade?
Put your new knowledge into practice. Log in to your account now.