Are these the best social media stocks to watch?
Love it or hate it – social media is here to stay, and it's still making waves. Learn about the most popular social media stocks and find out how to trade or invest in them with us.
Top 7 social media stocks to watch
Note that these stocks have not been chosen as the largest social media stocks in the world alone, but rather based on various factors including market cap, future growth prospects, dividends, latest results, popularity and more. They're not listed in any particular order. The list was last updated on 27 April 2022.
Twitter
It needs no introduction – Twitter is the talk of the town, especially thanks to its recent Elon Musk 'no-deal'. The number of active daily users is still increasing, currently sitting at around 217 million. At the time of writing, the company's last reported results were from financial year 2021 (FY21) – these could change quite substantially following the Musk withdrawal. The platform is listed on the New York Stock Exchange (NYSE) under the ticker TWTR.
Total revenue was just over $5 billion, an increase of 37%, compared to 2020. This was made up of $2.2 billion in international revenue and $2.8 billion in US revenue.3 The increase was likely due to the surge in usage over the two years of the on-and-off lockdown periods. Advertising revenue on the platform was up 40% to $4.5 billion.3
Match Group
Things have changed; people prefer to meet their match online nowadays. Match Group certainly grabbed this opportunity when they launched the ever-popular platform Tinder in 2012. Today, it owns around 45 different dating companies. It listed on the Nasdaq in 2015 and trades as MTCH.
In 2021, the company's total revenue was just under $3 billion, up 25% from the previous year. It attributed the increase to its growing reach as quarterly paying users totalled 16.2 million. Its golden child, Tinder, generated nearly $1.7 billion in direct revenue in 2021, up 22% year-on-year (YoY) with a 16% increase in the app's user base.4
Trade Match Group shares with us
Etsy
The global lockdowns sparked creativity the world over, increasing the popularity of Etsy, the online hub where people meet, create, buy and sell handcrafted or vintage items. While not technically a social media platform, Etsy does have its own community. It listed on the Nasdaq in 2016 under the ticker ETSY.
In July 2021, it completed two acquisitions – the first was of Brazilian marketplace Elo7, followed by global fashion reseller Depop. By December 2021, its marketplaces connected 7.5 million active sellers and 96.3 million active buyers worldwide. Total revenue for the year ending December 2021 was $2.3 billion while net income was $493.5 million, attributed in to strong growth in both its marketplace and services revenue.5
Meta Platforms
Popularly referred to as Facebook, Meta Platforms is well-known for its clout, as well as its time spent in the media. It said that the name change was made on the back of the growing interest in the new digital frontier, the metaverse. Meta Platforms listed on the Nasdaq in 2012 as Facebook Inc, under the ticker FB.
At the end of 2021, it reported over 1.9 billion daily active Facebook users, up 5% from the previous year, while monthly active users is closer to 3 billion. Revenue is reported at $117.9 billion, while net income for the year was just over $39.3 billion.6
Trade Meta Platforms shares with us
Snap
Snap is the parent company of the ever-popular photo messaging app Snapchat. It had a smashing initial public offering (IPO) in 2017 (on the NYSE), with shares rallying 44% on the listing day. It's traded under the ticker SNAP.
Revenue for the year ending December 2021 was $4.1 billion (up from $2.5 billion the previous year). The company's revenue and active user base numbers surpassed analyst predictions as the Snapchat app continues to gain popularity among the youth. North America and Europe have the most consumers, but the app has over 585 million users in the rest of the world.
Zynga
While Zynga doesn't exactly have household-name status, this social video game service sure deserves a spot of this list of the most popular social media stocks to watch. It's mission is to connect the world through games, and it currently has around 184 million active users. Zynga (ZNGA) listed on the Nasdaq in 2011.
Revenue for the year ending December 2021 was reported at $2.8 billion, and is split between gaming and advertising revenue (more than $2.2 billion and $550 million respectively). This figure is up from roughly $1.9 billion in 2020 – the growth is driven by the increased sale of virtual items.8
Bumble Inc
Bumble made waves when it launched as the first dating app where women have to make the first 'swipe'. The app was created by the founder of Tinder shortly after she left the last-mentioned business due to harassment claims. Parent company Bumble Inc had a successful listing on the Nasdaq in early 2021, and trades as BMBL.
Its FY21 results showed total revenue of $765.7 million (up from $542.2 million in 2020), which comprised of Bumble revenue of $532.9 million and $232.8 million in other revenue). The upward trend was due to increased adoption of in-app features.9
How to trade or invest in social media stocks
Decide whether you want to trade or invest
Choose your social media stock
Manage your risk
Open and monitor your position
With us, you can buy and own shares via our share dealing platform. Alternatively, you can trade social media shares using spread bets and CFDs.
Share dealing social media stocks
Share dealing means you buy and own stocks outright, making a profit if you sell the shares at a higher price. You can buy shares from zero commission with us.10
When you own social media shares, you become a shareholder – gaining gain voting rights and earning dividends if the company grants them. You'll have to put up the full value of the position when opening it, as share dealing isn't leveraged.
Spread betting on social media stocks
When spread betting, you stake an amount of money per point of movement in the underlying market. You can speculate on rising and falling prices, as you won't take ownership of the asset itself. Spread betting is popular, because it's tax-free.11
You'll trade spread bets using leverage, which means you have to put down a margin (deposit) to open a position. Leverage increases profits and losses, as these are based on the full position size, not the margin. Always manage your risk carefully.
Learn more about spread betting
CFD trading social media stocks
CFDs are contracts in which you exchange the difference in price from the time you opened the position to when you close it. You can go long or short on the underlying share price (buy or sell) without owning any stocks outright. CFD profits can be offset against losses for tax purposes.11
CFDs are traded on leverage, which means you'll open your position using a percentage of the value of the trade. It also means profits and losses will be amplified – take appropriate steps to manage your risk when trading.
What moves the price of social media stocks?
The price of social media stocks is moved by factors such as company performance, platform and product developments, and changes to the management structure. However, share prices, even for social media stocks, are mostly driven by supply and demand. The higher the demand for a stock the more likely that its share price will rise.
Social media business models are constantly evolving, meaning there is still quite a demand for these types of stocks among tech-savvy traders and investors. Paired with economic and political uncertainty in parts of the world, social media share prices are just as susceptible to volatility as most stocks – so prices could move rapidly at any given time.
Social media stocks summed up
Social media has been around for about 25 years and the industry's stocks are popular as ever
Some of the top stocks to watch include Twitter, Match Group, Zynga and Meta Platforms
Social media stock prices are moved by company performance, platform and product developments, changes to management structures, and supply and demand
You can trade social media shares with us via spread bets and CFDs
You can buy and own social media stocks via share dealing
Sources
1 Smart Insights, 2022
2 Global Data, 2022
3 Twitter, 2022
4 Match Group, 2022
5 Etsy, 2022
6 Meta Platforms, 2022
7 Snap, 2022
8 Zynga, 2022
9 Bumble Inc, 2022
10 Trade in your share dealing account three or more times in the previous month to qualify for our best commission rates. Please note published rates are valid up to £25,000 notional value. See our full list of share dealing charges and fees.
11 Tax laws are subject to change and depend on individual circumstances. Tax law may differ in a jurisdiction other than the UK.
This information has been prepared by IG, a trading name of IG Markets Limited. In addition to the disclaimer below, the material on this page does not contain a record of our trading prices, or an offer of, or solicitation for, a transaction in any financial instrument. IG accepts no responsibility for any use that may be made of these comments and for any consequences that result. No representation or warranty is given as to the accuracy or completeness of this information. Consequently any person acting on it does so entirely at their own risk. Any research provided does not have regard to the specific investment objectives, financial situation and needs of any specific person who may receive it. It has not been prepared in accordance with legal requirements designed to promote the independence of investment research and as such is considered to be a marketing communication. Although we are not specifically constrained from dealing ahead of our recommendations we do not seek to take advantage of them before they are provided to our clients. See full non-independent research disclaimer and quarterly summary.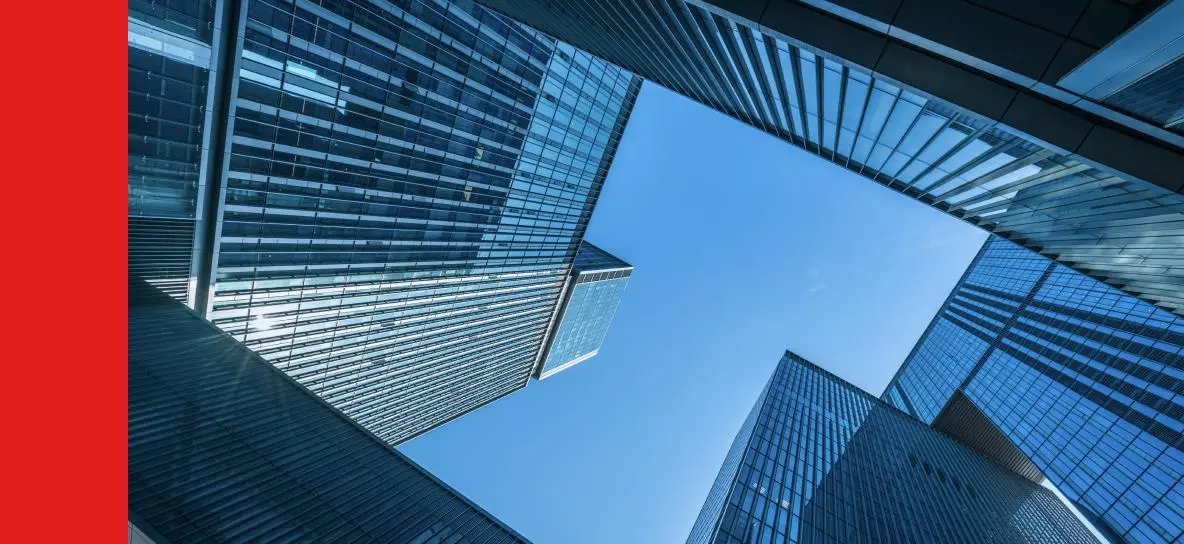 Explore the markets with our free course
Learn how shares work – and discover the wide range of markets you can spread bet on – with IG Academy's free 'introducing the financial markets' course.
Put learning into action
Try out what you've learned in this shares strategy article risk-free in your demo account.
Ready to trade shares?
Put the lessons in this article to use in a live account – upgrading is quick and easy.
Trade on over 13,000+ popular global stocks
Protect your capital with risk management tools
React to breaking news with out-of-hours trading on 70 key US stocks
Inspired to trade?
Put your new knowledge into practice. Log in to your account now.