Top 10 blue-chip stocks in the UK
Investors often lean towards reputable and financially sound companies when choosing stocks – commonly referred to as blue chips. Find out why people invest in them, and outline the top 10 blue chips in the UK.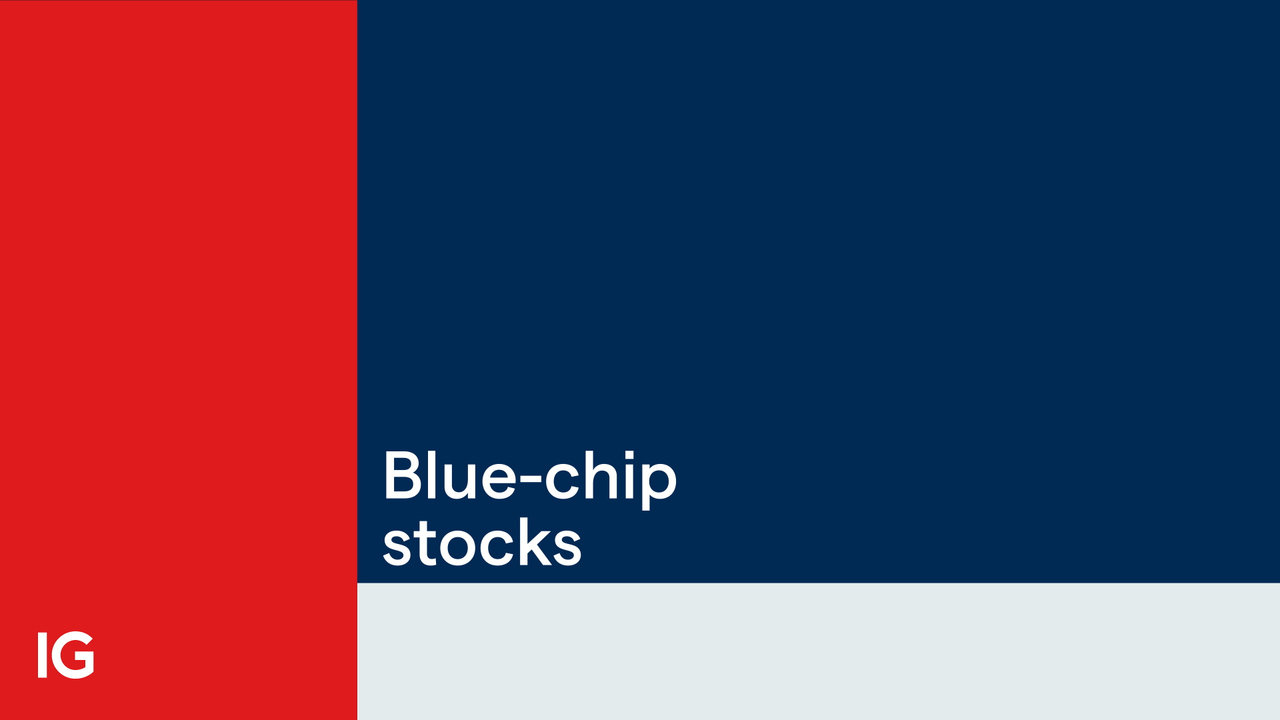 What is a blue-chip stock?
Blue-chip stocks represent the largest, most mature, reputable and financially sound companies within a market. Blue-chip companies are usually leaders within their given sectors and have an established track record. They are also included within a recognised index. For example, in the UK, companies that form part of the FTSE 100 – comprised of the 100 largest publicly-listed firms by market cap – are often referred to as 'blue chips'.
However, while all blue chips are large-cap, not all large-caps are blue chips – and the constituents of the FTSE 100 change on a quarterly basis; so the smallest of the top 100 is likely not the same from week to week. Therefore, this article zones in on the largest blue-chip stocks in the UK, as of the third quarter of 2022.

Why do people invest in blue-chip stocks?
Many blue-chip stocks share characteristics that appeal to investors. Their size and stature mean they are often better able to weather economic downturns. They're also able to offset any weakness in one market with a strength in another – so they can often post resilient earnings in times both good and bad.
This is because they usually operate on an international basis or have several different business divisions. They pay regular dividends and have a history of returning cash to shareholders, with many of the top blue-chip companies offering share buy-backs on a regular basis.
The stability and low-risk nature of blue-chip stocks make them a favourite for pension funds and large financial institutions because they are thought to offer shareholders the best possible liquidity.

How to invest in and trade blue-chip stocks
You can choose to either invest in a stock, or to trade it. When you invest, you own the underlying shares in the company outright and are entitled to any dividends that are paid; you also make a profit if the share price appreciates. With us, you can buy shares using a share dealing account.
Learn about the difference between trading and investing
Trading a stock enables you to speculate on the future share price's movement of a stock – whether you believe it will fall (in which case you'd go short) or rise (in which case you'd go long).
You would not own the underlying shares and won't receive any dividends, but you can use leverage. Leverage enables you to open a larger position with a small deposit (called a margin), which can help you stretch your capital a little further. However, total profits and losses could easily exceed your margin amount, as they are calculated on total position size, so you're advised to trade carefully.
This can be achieved using the steps below:
Research the company you want to take a position on
Carry out technical and fundamental analysis
Set your stops and limits
Open and monitor your position
Find out the difference between CFDs and spread betting here
Top 10 blue-chip stocks in the UK
The list of the top ten blue-chips stocks in the UK, based on the largest companies by market cap. Most of them have been in the top 10 for years, if not decades, making them sound bets for long term investors.
They mostly produce vital goods, such as oil, metals, pharmaceuticals, or provide crucial services like banking and insurance, all of which are solid sectors to get exposure to.
Note that these are not necessarily the best, but they're the biggest market cap and some of the most popular stocks among traders and investors.
Rio Tinto
Rio Tinto is one of the biggest mining companies in the world, representing a variety of commodities. The main one is iron ore, with $8.6 billion in underlying earnings as of 27 July 2022.1 Rio Tinto is highly cash-generative, and its dividend has grown handsomely over the past few years.

However, like most oil giants, Rio Tinto and other major miners are impacted by the conditions that influence the price of the commodity.
This means the company is vulnerable to movements in metal prices, particularly iron ore, but also copper, diamonds and aluminium, as well as the demand for these products in China – the main market for any Australian-produced commodities.
British American Tobacco
British American Tobacco, better known as BAT, is the second-largest tobacco company in the world. It has risen through the ranks following its $49 billion takeover of US rival Reynolds American in early 2017.
Some of the brands added to its existing portfolio include Camel and Newport, while its flagship products like Lucky Strike and Pall Mall.
The deal means BAT is one of the only major tobacco firms that has large exposure to both US and international markets, and the deal has also been beneficial considering the industry's recent transition to healthier 'next generation' products, eg vaping.
BAT believes it's a leader in introducing new, 'reduced-risk' products for its customers, led by its Vype vaping product and its 'glo' tobacco-heating product.
Glencore
Glencore PLC is a Swiss-based producer and marketer of natural resources, ranging from copper, cobalt, zinc and ferroalloys to aluminium and iron ore – the latter two of which they market on behalf of third parties.
Additionally, the company is a producer and marketer of coal, with mines in Australia, Africa and South America, as well as a marketer of crude oil, refined products and natural gas. Moreover, Glencore is also involved in recycling copper and precious metals.
Recent developments include Glencore International's acquisition of Newmont Corporation to the tune of an 18.75% stake in their MARA Project, and a 10-year alumina supply and aluminium off-take agreement with Press Metal Bintulu, a leading producer of green aluminium.2
Anglo American
This British listed and headquartered multinational mining company is the world's largest producer of platinum, responsible for approximately 40% of the world's output. Anglo American PLC is also a major producer of diamonds, copper, nickel, iron ore and steelmaking coal.3
Recently, the multinational signed a memorandum of understanding with longstanding customer ThyssenKrupp Steel Europe AG to join forces in the development of new pathways to decarbonise steelmaking.4
According to Marketing CEO Peter Whitcutt, 'As the steel sector advances its efforts to transition from traditional carbon-intensive production methods to cleaner, more sustainable processes, Anglo American's high-quality iron ore products will play an important role in enabling low-carbon production at scale.'
In this regard, Anglo American's collaboration with Thyssenkrupp Steel will see the former's premium minerals and the latter's innovative technologies driving more sustainable operations – all in the quest to respond to society's growing expectation for climate-responsible production practices.
Vodafone Group
As of October 2022, Vodafone Group PLC's market cap makes it the world's 489th most valuable company.5 This leading telecommunications firm operates across Europe and Africa, with the goal of connecting customers by building the digital society of the future.
Vodafone, together with four other organisations, are working on plans to carry out innovative renewable power generation proof-of-concept trials across mobile access sites.6 This follows the July announcement of their Renewable Power Challenge, in which Vodafone invited organisations to submit innovative solutions for powering mobile sites in remote locations without using fossil fuels.
Organisations were requested to provide submissions across two categories, Technology Solutions and Partnership Models, and the winners were Bboxx, ENGIE Energy Access, Bladon Micro Turbine and Kynetic Energy Solutions. These initiatives secure Vodafone's commitment to the greening of all its activities – leading to an interesting and increasingly prominent overlap between blue chips and green chips.
Lloyds Banking Group
This financial services group has a distinct focus on retail and commercial customers in the UK, believing that it's their role to help businesses and individuals to make a positive contribution towards the communities in which they operate.
According to Reuters on 20 October 2022, Lloyds told media they would not support direct financing to develop new oil and gas fields, aligning themselves with a small group of lenders pushing back against funding geared towards expanding this eco-unfriendly industry.7
Lloyds recently updated its climate-related policy to bar project financing for greenfield oil and gas projects; and this move reflects the growing pressure on financial institutions to fast-track the move towards a low-carbon economy before climate talks kick off in Egypt in November 2022.7
Importantly, climate advocates have welcomed this banking group's decision and have called on other UK finance houses to follow in their footsteps. By becoming the first of the five big UK high-street banks to prevent the direct financing of new gas, oil and coal projects, Lloyds is curtailing the dangerous liaison that has existed between leading UK banks and fossil fuel firms.
NatWest Group
NatWest Group PLC is a UK-based relationship bank principally engaged in providing a range of banking and other financial services to personal, business and commercial customers.
The Guardian recently reported that while most high-street lenders expect to see a drop in their third-quarter profits, earnings at the likes of NatWest, Barclays, HSBC and Lloyds still look buoyant amidst otherwise poor economic forecasts. In fact, NatWest – which is 48% government owned – is expected to see its quarterly profits rise from £1bn to an impressive £1.3bn.8
Imperial Brands
Imperial Brands PLC, along with its subsidiaries, trades in the field of tobacco (cigarettes, fine cut and smokeless tobacco, papers and cigars) and next-generation tobacco-related products (e-vapour products, oral nicotine and heated tobacco products), manufacturing, importing, marketing and selling these across Europe, the Americas, Africa, Asia and Australasia.
Its other segmented, non-tobacco-related products and services include the management of a golf course, the distribution of pharmaceuticals, and the provision of long-haul parcel transportation.
In early October, those who had purchased shares over the past year were rewarded with a 78% share price increase, meaning stock originally purchased for £17k was now worth £18k.9 The development shows that there's certainly something to be said for holding onto an investment for at least 12 months, if not longer.
Legal & General Group
Essentially a holding company, Legal & General Group trades in five different business segments through its subsidiaries. These are Legal & General Retirement, Legal & General Capital, Legal & General Investment Management, Legal & General Insurance and General Insurance.
Early in October, the group's pension fund clients were hit with sudden interest rate rises and notable market volatility. In a media statement, Legal & General explained that it was working closely with its clients to counter recent 'extraordinary increases in interest rates' that had come about with 'unprecedented speed'.10
To reassure all involved, the Legal & General group chief executive Sir Nigel Wilson explained that their balance sheet and liquidity remained strong, and their businesses were still 'highly cash generative'. He added that the group was working closely with customers to provide them with the necessary support until this period of 'increased market volatility' had waned.10
Aviva
Boasting 18 million customers across its core markets, Aviva is considered the largest general insurer and a leading life-pensions provider in the UK, where this multinational insurance firm is headquartered.
A known provider of SME cyber cover, Aviva's SME Pulse Survey, published 26 October 2022 – which surveyed 512 British SMEs between 5 and 12 October – reveals that 'lower value but equally disruptive' cyber-attacks are occurring with increasing frequency.
As many as a fifth of all small and medium enterprises have been victim to a cyber-attack over the past year.11 The group's message to SME owners is that cover for business interruption and data breaches is vital, among other lower-level concerns.
Trade or invest in Aviva shares with us
To start buying blue-chip stocks today, create a share dealing account. Or, if share dealing isn't for you, then you can open a trading account to speculate on the price of blue chips rising or falling without taking direct ownership.
Using spread bets and CFDs, you'll trade on leverage to open a position by only putting down a fraction of the full value as your deposit. Remember that leverage magnifies your risk, as both profits and losses will be based on the full position size, not just the deposit. You'll need to take necessary steps to manage your risk effectively.
Footnotes
1 Rio Tinto, 2022
2 Glencore, 2022
3 Anglo American, 2022
4 Anglo American, 2022
5 Companies Market Cap, 2022
6 Vodafone, 2022
7 Reuters, 2022
8 The Guardian, 2022
9 Yahoo Finance, 2022
10 The Guardian, 2022
11 Insurance Times, 2022
This information has been prepared by IG, a trading name of IG Markets Limited. In addition to the disclaimer below, the material on this page does not contain a record of our trading prices, or an offer of, or solicitation for, a transaction in any financial instrument. IG accepts no responsibility for any use that may be made of these comments and for any consequences that result. No representation or warranty is given as to the accuracy or completeness of this information. Consequently any person acting on it does so entirely at their own risk. Any research provided does not have regard to the specific investment objectives, financial situation and needs of any specific person who may receive it. It has not been prepared in accordance with legal requirements designed to promote the independence of investment research and as such is considered to be a marketing communication. Although we are not specifically constrained from dealing ahead of our recommendations we do not seek to take advantage of them before they are provided to our clients. See full non-independent research disclaimer and quarterly summary.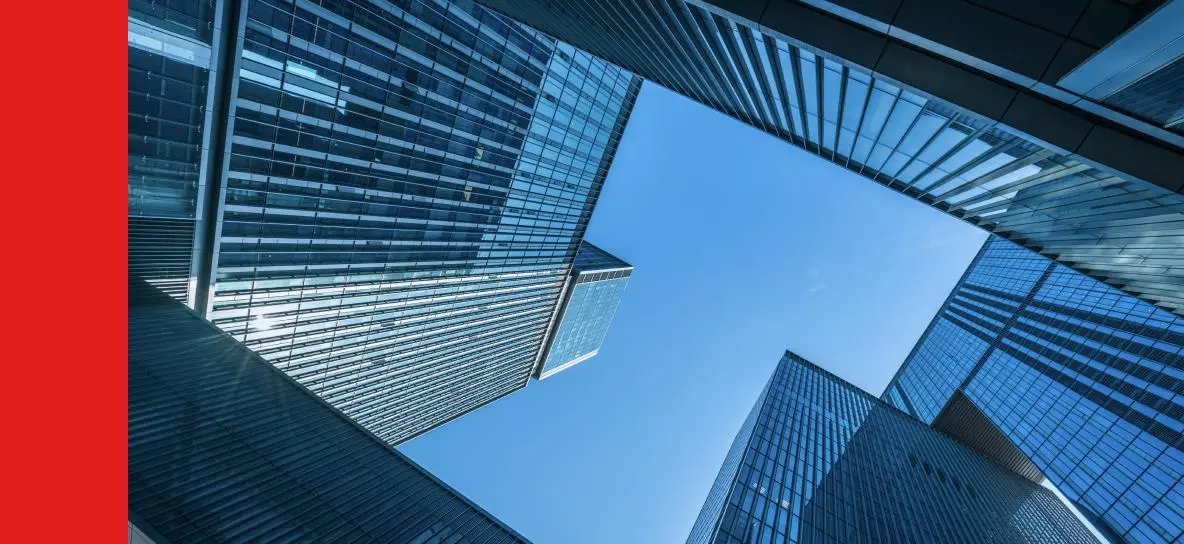 Explore the markets with our free course
Learn how shares work – and discover the wide range of markets you can spread bet on – with IG Academy's free 'introducing the financial markets' course.
Put learning into action
Try out what you've learned in this shares strategy article risk-free in your demo account.
Ready to trade shares?
Put the lessons in this article to use in a live account – upgrading is quick and easy.
Trade on over 13,000+ popular global stocks
Protect your capital with risk management tools
React to breaking news with out-of-hours trading on 70 key US stocks
Inspired to trade?
Put your new knowledge into practice. Log in to your account now.