How to invest in or trade wind energy stocks
There are two ways that you can get exposure to wind energy stocks: investing and trading. Here, we'll talk you through both, as well as what you need to know about the wind power industry and some key wind power stocks to watch.
What you need to know about the wind power industry
The wind power industry is an exciting prospect for many investors and traders given the ongoing shift from fossil fuels to renewable energy. As the world becomes more ecologically aware, it is likely that wind power stocks will become a major fixture in many investors' share portfolios.
Wind power is expected to play a key role in the global shift toward net-zero emissions by 2050, led by advanced economies. A record amount of wind power was installed across the world in 2022 alone.
Looking ahead, more than 100 gigawatts of wind capacity is expected to be added each year for the rest of the decade, according to BloombergNEF researchers, thanks to China's huge decarbonisation targets and a rapidly growing offshore wind sector.
How to invest in or trade wind energy stocks
There are two main ways for you to take a position on the wind power industry: through investing in shares and taking ownership of them directly, or by trading financial derivatives such as spread bets and CFDs.
To become a wind energy stocks shareholder with voting rights, you'd use our share dealing platform. By investing in physical shares, you can profit from selling at an increased price, as well as any dividends that a company might pay to its investors. But if you sell your shares at a price that's lower than the original buy price, you'd incur a loss.
While the potential for profits is technically unlimited as stock prices can keep rising, your possible losses are capped at your initial outlay – the full amount of your investment (excluding any additional fees).
Alternatively, if you'd prefer to speculate on the price of wind power stocks without having to own the underlying shares, you can do so through spread betting and CFD trading. You'd use leverage, which allows you to get full exposure while only committing an initial deposit, called margin. But bear in mind that leverage magnifies both possible profits and potential losses to the full value of your trade, and you can lose more than your initial deposit. This makes it important to manage your risk properly.
Learn more about the impacts of leverage on your trading
You'd make a profit or loss based on the degree to which your prediction of an asset's future price movement is correct. If you go short, you'll need the price of an asset to drop for that trade to be profitable and if you go long, you'll need the price to rise.
Get started with investing in or trading wind energy stocks
What are the types of wind stock investments?
There are a variety of stocks that provide exposure to wind energy services you can invest in or trade. These include:
Wind energy companies, which distribute the energy produced by wind farms
Wind farm companies, which have large offshore and onshore wind farms that are capable of producing large amounts of energy
Wind turbine companies, which manufacture, install and service wind turbines
Best wind power stocks to watch
These six wind power stocks are ranked in no particular order. Below, we examine the business structure, results, share price history and outlook of each company.
Engie S.A. (EPA: ENGI)
French multinational utility giant, Engie, began pivoting away from its fossil fuel business toward renewable energies (including wind and solar) in 2014.
Between 2016 and 2018, Engie invested €15 billion in new activities (including development of intelligent networks, Internet of objects, green mobility, energy storage, and hydrogen), financed by the sale of coal, and upstream oil and gas. The company invested another €12 billion in renewable activities in 2019.
Then in May 2020, Engie published its mission statement, stating its intention 'to act to accelerate the transition towards a carbon-neutral economy, through reduced energy consumption and more environmentally-friendly solutions'.
Engie's wind assets include Willogoleche Wind Farm, which opened in South Australia on 30 July 2019. It also owns Pelican Point and Dry Creek gas-fired power stations, as well as Canunda Wind Farm in South Australia.
General Electric Wind Energy (NYSE: GE)
General Electric (GE) Wind Energy falls under GE Renewable Energy, a subsidiary of American conglomerate, GE. GE has operations in aircraft engines, electrical motors, software, healthcare, and weaponry.
GE Wind Energy currently trades under the main 'GE' ticker on the NYSE. One should thus bear in mind when trading GE shares that a host of other factors affect the overall share price of GE, besides simply the performance of GE Wind Energy.
The GE share price is up 25% in 2023 alone, despite having provided an underwhelming profit guidance for the year. It is worth noting that GE Renewable Energy reported a loss of $2.2 billion in 2022.
As the name suggests, GE Wind Energy is primarily focused on wind power – including the manufacture and installation of wind turbines. The company has installed over 49,000 turbines in more than 35 countries as of 2019
Ørsted (CPH: ORSTED)
Ørsted, the second largest energy company in Denmark, owns two of the largest offshore wind farms in the world: London Array and the Walney Wind Farm, both in the UK.
Formerly known as DONG Energy, this wind energy company adopted its current name in 2017. It began trading on the Nasdaq Copehnhagen Stock Exchange under its current ticker, 'ORSTED', in June 2016.
Ørsted shares have a five-year return of 66%. Share price is down by 4% in the last one year.
The company is committed to green energy, with a target of 98% reduction in its CO2 emissions by 2025 and phasing out the use of coal in its operations by 2023.
Siemens Energy AG (FWB: ENR)
Siemens Energy was formed in 2020 by way of a spin-off of the former Gas and Power division of Siemens Group. Trading of Siemens Energy shares on the Frankfurt Stock Exchange began on 28 September that year.
One of Siemens Energy's main business arm is renewable energy. Wind power is one of the main pillars of the company's renewable energy business, falling under a subsidiary called Siemens Gamesa.
Siemens Gamesa generates over 122GW of wind power all over the world each year, powering nearly 110 million households.
Siemens Energy shares rose 11.5% in just the first two months of 2023 alone. The stock is down 14.5% since its debut.
Vestas Wind Systems (CPH: VWS)
Vestas Wind Systems has consistently been the top global supplier of wind turbines since 2015. Its June 2021 track record brochure revealed that the company provided almost 80,000 wind turbines across 85 countries.
The company is based in Denmark, with factories in a number of locations including the US, China and Spain. Vestas offers a range of products and services in the wind energy sector, including turbine installation, turbine maintenance, and knowledge and resource sharing to help with the optimisation of different wind farm locations.
Vestas trades under the 'VWS' ticker on the Nasdaq Copenhagen Stock Exchange. Its share price is up 26% in the last one year as of February 2023. The stock also has a five-year return of 130%, the highest of all five stocks on this list.
With growing interest in the wind energy sector and a shift to renewable energy, Vestas Wind Systems could be an important company to watch in the coming years.
TPI Composites (NASDAQ: TPIC)
TPI Composites is a manufacturer of equipment that produces wind energy, including wind blades as well as precision moulding and assembly systems. The company has 13 manufacturing facilities that cover over 500,000 square meters in five countries.
A market leader, TPI Composites is the only independent manufacturer of wind blades with a global footprint. The company has manufactured over 70,000 wind blades since 2001.
TPI Composites' share price spiked over a bull run that lasted almost 12 months – from March 2020 to February 2021. The price eventually reached a high of six times more than it was originally – from around £11 to over £78 – before turning bearish.
The stock price has fallen since, but is back in bullish territory again, rallying nearly 30% in the first two months of 2023.
What to bear in mind before trading wind stocks
As with any trading opportunity, there are inherent risks associated with trading wind stocks. So, it's vital that you've got an effective risk management strategy in place before taking a position on wind stocks.
Stops and limits, for example, can be ways for you to limit your exposure to risk, by cutting losses and locking in profits. Guaranteed stops will always close a trade when the price falls to a certain level, but they'll incur a premium if triggered. Limits on the other hand, will cap profits at a requested level, which means that there's less risk of a winning opportunity turning into a losing trade.
The outlook for wind energy stocks
Wind energy is a relatively new sector when compared to more entrenched industries such as oil and nuclear. It relies on constant development and consumer interest to continue its largely upward trajectory.
With increased public awareness of climate change and the environmental impacts of fossil fuels, it's likely that many investors and traders will seek to add wind stocks to their portfolio in the coming years.
This information has been prepared by IG, a trading name of IG Markets Limited. In addition to the disclaimer below, the material on this page does not contain a record of our trading prices, or an offer of, or solicitation for, a transaction in any financial instrument. IG accepts no responsibility for any use that may be made of these comments and for any consequences that result. No representation or warranty is given as to the accuracy or completeness of this information. Consequently any person acting on it does so entirely at their own risk. Any research provided does not have regard to the specific investment objectives, financial situation and needs of any specific person who may receive it. It has not been prepared in accordance with legal requirements designed to promote the independence of investment research and as such is considered to be a marketing communication. Although we are not specifically constrained from dealing ahead of our recommendations we do not seek to take advantage of them before they are provided to our clients. See full non-independent research disclaimer and quarterly summary.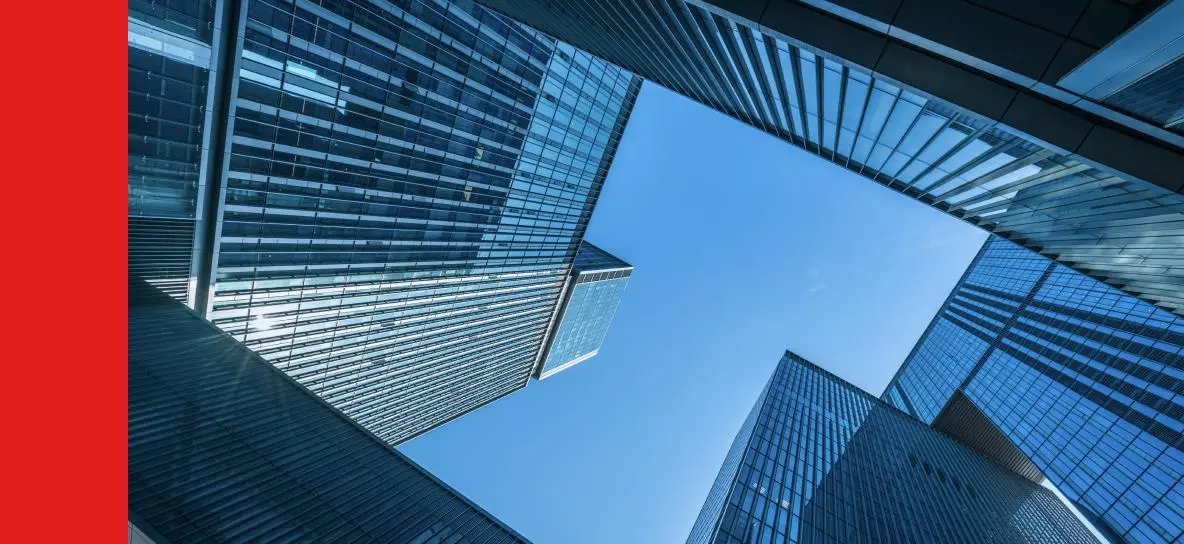 Explore the markets with our free course
Learn how shares work – and discover the wide range of markets you can spread bet on – with IG Academy's free 'introducing the financial markets' course.
Put learning into action
Try out what you've learned in this shares strategy article risk-free in your demo account.
Ready to trade shares?
Put the lessons in this article to use in a live account – upgrading is quick and easy.
Trade on over 13,000+ popular global stocks
Protect your capital with risk management tools
React to breaking news with out-of-hours trading on 70 key US stocks
Inspired to trade?
Put your new knowledge into practice. Log in to your account now.