​​Now that most major central banks have made their rate decisions where to next for the FTSE 100, DAX 40 and Euro Stoxx 50?
​​The ECB's hike to 4.0%, Fed's hawkish pause and BoE's dovish stance put pressure on stocks except the FTSE 100.
​​​Macro picture now that ECB, Fed and BoE have announced their monetary policies
​​Last week the European central Bank (ECB) hiked its deposit facility for a tenth consecutive time to 4.00%, to the highest level since the euro was introduced. The central bank did, however, indicate that a peak might now have been reached in its hiking cycle but that a cut in its rates is not expected until at least July of next year.
EUR/USD slid to its late May low and this week even briefly to a six-month low around the $1.0600 mark while the DAX 40 and Euro Stoxx 50 indices are on track for a negative week.
​Following the US Federal Reserve's (Fed) hawkish pause in which it did not hike its rates but left the door open for one more rate hike, the US dollar benefitted and is on track for its tenth straight week of gains as US yields hit multi-year highs. Such a hike would be the twelfth in a row, to between 5.50% to 5.75% for the fed funds rate with rates now not expected to be cut before the end of the summer of 2024.
​The Bank of England (BoE) earlier today surprised some market participants by keeping its rates on hold at 5.25%. It was a close vote, though, with five monetary policy committee members wanting to keep rates steady but four opting for a hike. Their decision was probably influenced by softer-than-expected August inflation in the UK with especially the core consumer price index (CPI), excluding volatile energy and food costs, coming in at 6.2% versus 6.9% in July.
​Since the UK central bank used the word 'sufficiently restrictive' in its statement it looks like they stand by their first quarter (Q1) stance of inflation heading lower fast and thus no more rate hikes might be on the horizon.
​The British pound continues to slide and trades in six-month lows but the FTSE 100 is buoyed by the announcement.
​FTSE 100 technical forecast
​Last week the FTSE 100 rose by over 2% - one of its strongest weeks this year - and did so as a rapidly rising oil price and rallying mining stocks boosted the blue-chip index.
​It seems to be the only European stock index which might be on track for its second weekly gain in a row as it is trying to overcome its 2023 downtrend line, July peak and 23.6% Fibonacci retracement of its October 2022 to February 2023 rally.
​FTSE 100 weekly candlestick chart
​A weekly chart close this Friday above the July peak and 23.6% Fibonacci retracement at 7,223.20 to 7,228.50 could extend all the way to the February and April highs at 7,938.3 to 8,044.4.
​If the current key resistance zone were to cap, a slide back towards the 38.2% Fibonacci retracement and the 55-day simple moving average (SMA) at 7,533.70 may ensue.
​As long as the 61.8% Fibonacci retracement at 7,218.7 holds, though, as it did in March, July and August of this year, the FTSE 100 remains in a long-term sideways trading range.
​DAX 40 technical forecast
​The DAX index is heading down towards its 15,468.65 to 15,419.25 major support zone. It consists of the July and August lows as well as the 23.6% Fibonacci retracement of the September 2022 to July 2023 advance.
​DAX 40 weekly candlestick chart
​Since from a seasonal point of view the last couple of weeks of September and October often incur a rise in volatility and falling stock prices, it is possible that the above-mentioned significant support area might be fallen through.
​A fundamental reason for this may be the worry that rates will stay higher for longer and that recurring inflationary pressures due to the high oil price may lead to a slowdown in growth, not just in Germany - which is already in a recession - but the Eurozone as well.
​If so, the area between the 55-day SMA, May-to-December 2021 lows could be reached, together with the 38.2% Fibonacci retracement at 14,982.68 to 14,739.62.
​As long as the March low at 14,458.39 underpins, the longer-term uptrend would nonetheless remain intact.
​Euro Stoxx 50 technical outlook
​The story for the Euro Stoxx 50 index is quite similar to that of the DAX 40 in that it has been trading in a sideways range since April of this year and stays close to its June-to-September key support zone at 4,210.69 to 4,175.37.
​Euro Stoxx 50 weekly candlestick chart
​Were this support area to give way, the 55-day SMA at 4,090.94 might be revisited and perhaps also the November-to-January lows at 4,046.69 to 4,027.43.
​As long as the next lower March low at 3,980.94 holds, however, the long-term uptrend remains valid.
IGA, may distribute information/research produced by its respective foreign affiliates within the IG Group of companies pursuant to an arrangement under Regulation 32C of the Financial Advisers Regulations. Where the research is distributed in Singapore to a person who is not an Accredited Investor, Expert Investor or an Institutional Investor, IGA accepts legal responsibility for the contents of the report to such persons only to the extent required by law. Singapore recipients should contact IGA at 6390 5118 for matters arising from, or in connection with the information distributed.

The information/research herein is prepared by IG Asia Pte Ltd (IGA) and its foreign affiliated companies (collectively known as the IG Group) and is intended for general circulation only. It does not take into account the specific investment objectives, financial situation, or particular needs of any particular person. You should take into account your specific investment objectives, financial situation, and particular needs before making a commitment to trade, including seeking advice from an independent financial adviser regarding the suitability of the investment, under a separate engagement, as you deem fit.

No representation or warranty is given as to the accuracy or completeness of this information. Consequently, any person acting on it does so entirely at their own risk. Please see important Research Disclaimer.
Please also note that the information does not contain a record of our trading prices, or an offer of, or solicitation for, a transaction in any financial instrument. Any views and opinions expressed may be changed without an update.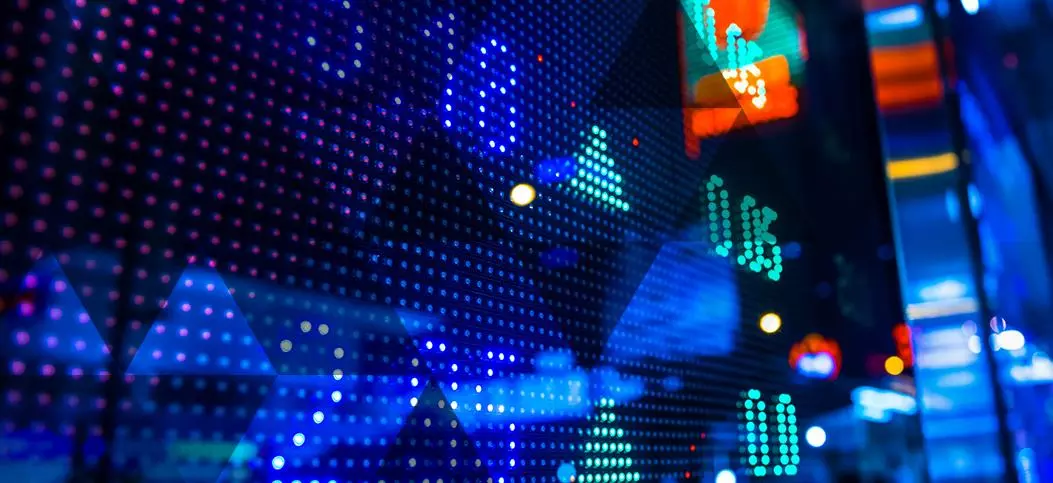 Take a position on indices
Deal on the world's major stock indices today.
Trade the lowest Wall Street spreads on the market
1-point spread on the FTSE 100 and Germany 40
The only provider to offer 24-hour pricing
Live prices on most popular markets
Prices above are subject to our website terms and agreements. Prices are indicative only. All shares prices are delayed by at least 15 mins.
Prices above are subject to our website terms and agreements. Prices are indicative only. All shares prices are delayed by at least 20 mins.