Australian consumer prices rose more than expected in Q4
The Australian consumer price index was better than expected in December rising 0.5%, according to Australian Bureau of Statistics figures.
Source: Bloomberg
Australian consumer prices beat expectations last quarter, but core inflation in 2018 was below the central bank's target band, prompting views that interest rates will remain low for the foreseeable future.
IG market analyst Kyle Rodda says, it was overall, a respectable result.
'It's unlikely to inspire markets or policymakers too much. Inflation remains below the RBA's 2-3% target band, and market expectations is for that to persist for some time yet.
There's little in the CPI release today to shift fundamentals in a major way – but it does keep the bears from circling too much in the short term.' Mr. Rodda said.
Annual CPI inflation ran at 1.8 %, also beating estimates.
ABS chief economist, Bruce Hockman said: 'Annual growth in the CPI remains below 2% in the December quarter 2018, with annual growth in tradables inflation of just 0.6% while non-tradables inflation rose 2.4%.
Over the past four years, annual growth in the CPI has only risen above 2% in two of the past 16 quarters.'
The biggest price increases came from tobacco, food and recreation while clothing and footwear, health services and transport dropped.
Tobacco rose 9.4%, domestic holiday travel and accommodation rose 6.2 %, while new dwellings purchased by owner-occupiers jumped 0.4 %.
According to the ABS figures, the rise was partially offset by falls in automotive fuel, audio visual and computing equipment and telecommunications equipment and services.
Automotive fuel rose 3.3% in October, but fell 10.8% and 5.0% in November and December resulting in a decrease across the quarter of 2.5%.
Australian dollar price
The Australian dollar jumped upon the news, factoring in a better than expected CPI. December CPI was forecast to rise by 0.4%.
AUD/USD leapt around 0.4%, as interest rate traders pare-back their bets of an RBA cut in 2019 very slightly.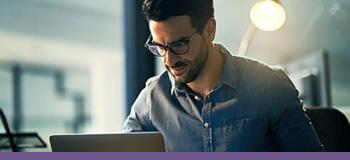 Explore the markets with our free online courses
Discover the range of financial markets you can trade on - and learn how they work - with IG Academy's online courses.