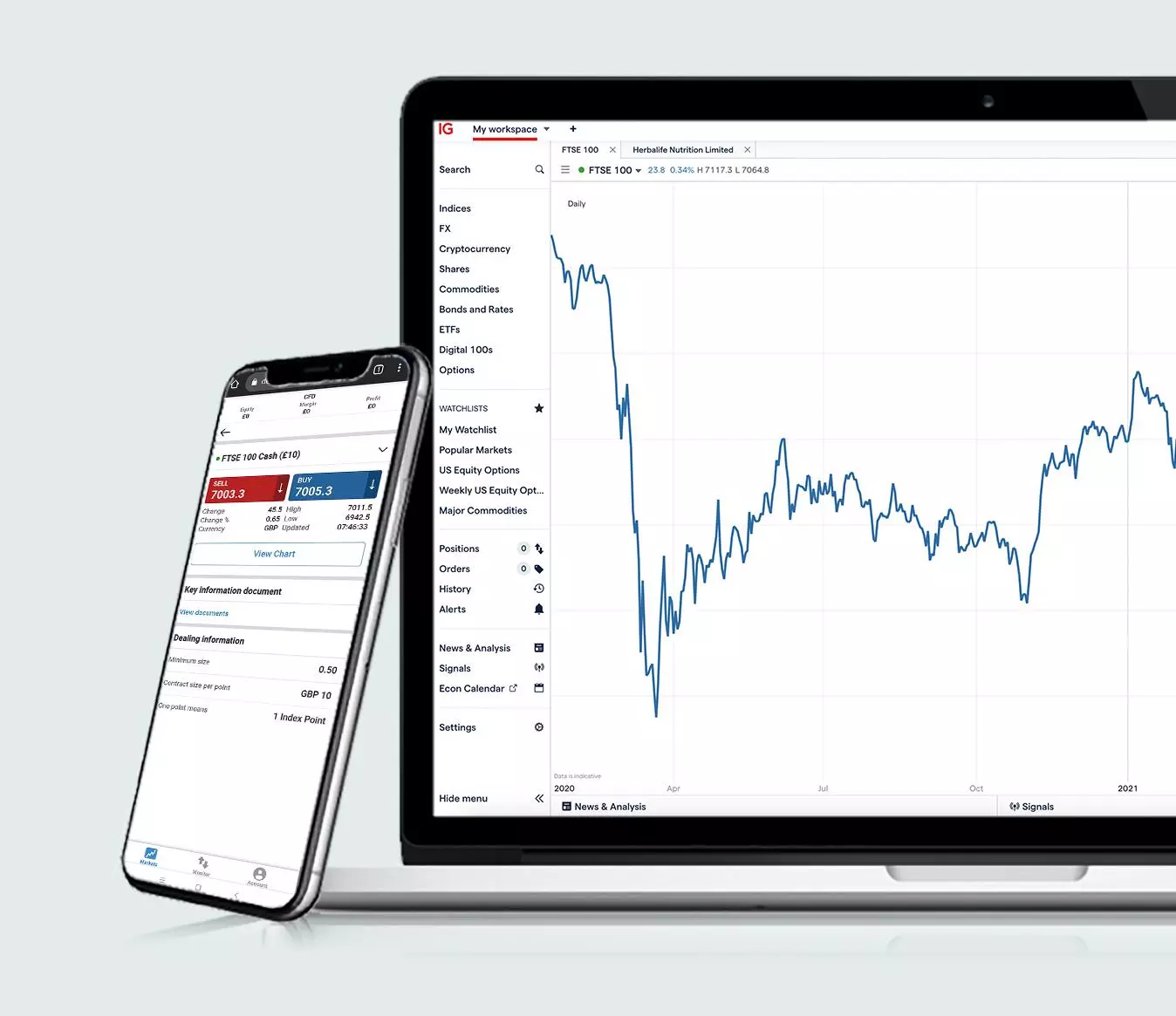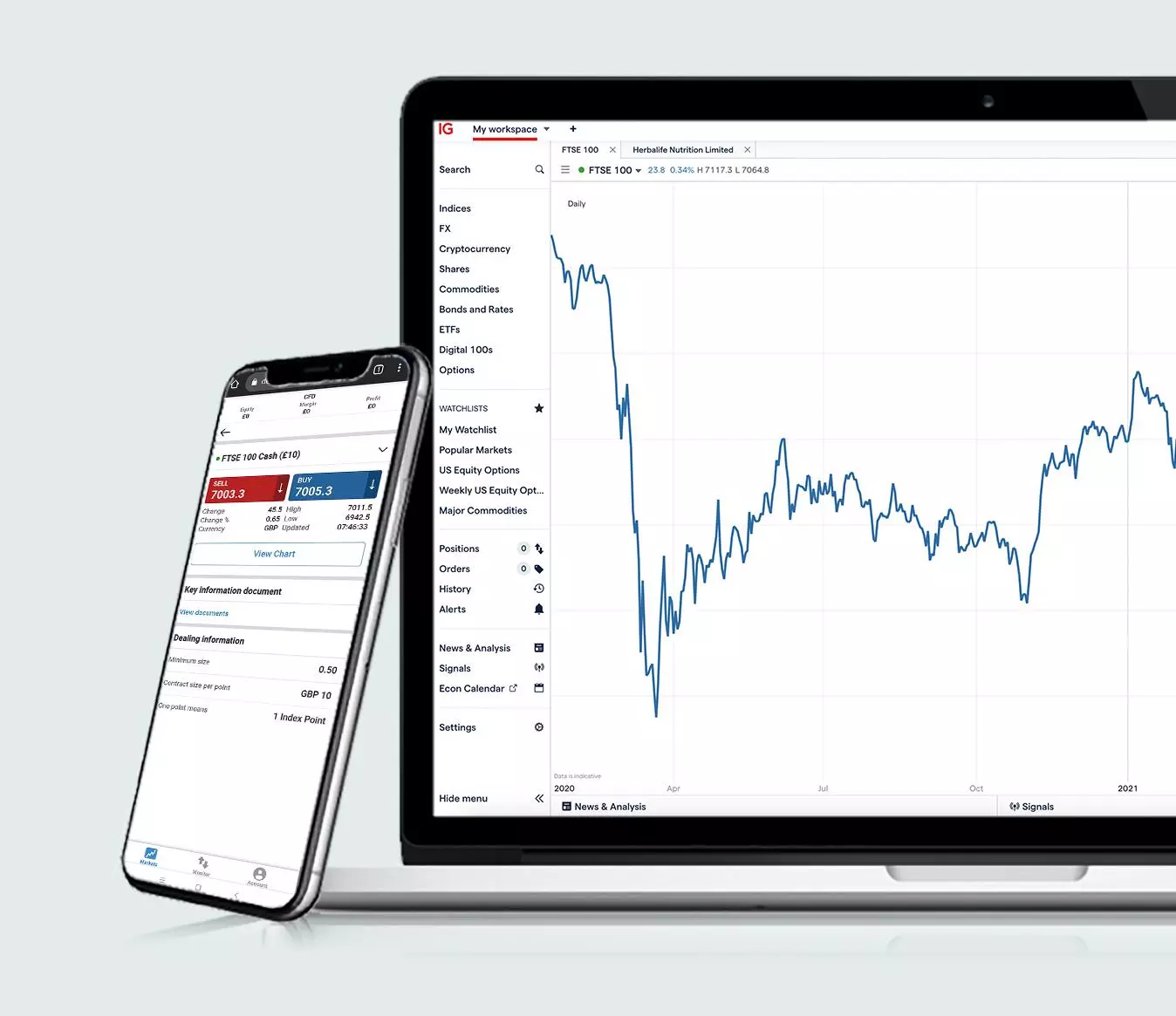 IG trading platform
A faster, clearer and smarter way to trade. Seize your opportunities with a cutting-edge platform built around your needs.
What our clients are saying




"Very innovative. User friendly platform"
"By far the best and easiest trading platform I have used"
"Fast and responsive. Clear. Very informative fundamentals and signals"
"Allows for in depth chart analysis, custom alerts and automatic trading"
Online trading platform features
Dealing ticket
Charts
News and analysis
IG Live
Alerts
Signals
Customisation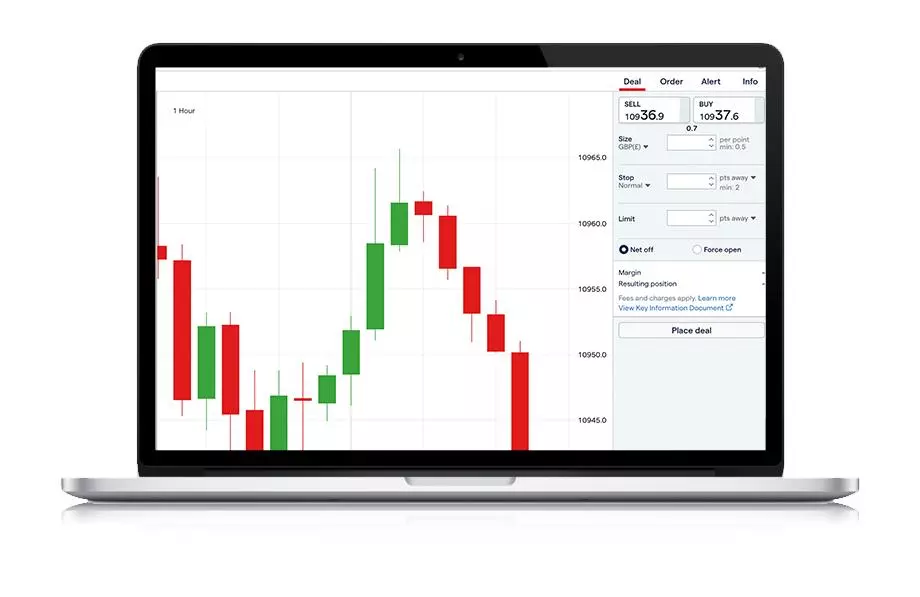 Take full control over each trade in just a few clicks, using the range of helpful features in our easy-to-use deal ticket:
Get an instant overview of market prices, spread, and margin with our simple, clean design
Mitigate risk and protect your profits with our range of stops and limits – including guaranteed stops for watertight protection1
Choose your preferred currency to keep conversion charges down.
Trade automatically by setting orders to open at your chosen level, then choose their expiry date or close manually
Set alerts to trigger when a market moves an amount, hits a price level or meets your technical conditions
Find dealing specs in the 'information' tab – minimum stop distances and trade sizes, margin factors and more

Get right to the heart of price action and make the most of opportunity with our fast, clear, smart charts.
Analyse performance across timeframes, from tick-by-tick to monthly
Compare up to four timeframes on a single chart
Perform in-depth analysis with 28 indicators (including MACD, RSI and Bollinger Bands) and 19 drawings
Experience a stable, effortless dealing supported by HTML5 technology, on any browser
Deal in an instant, direct from charts – open, close and edit positions in a couple of clicks
Get integrated access to ProRealTime, the leading web-based charting package for advanced traders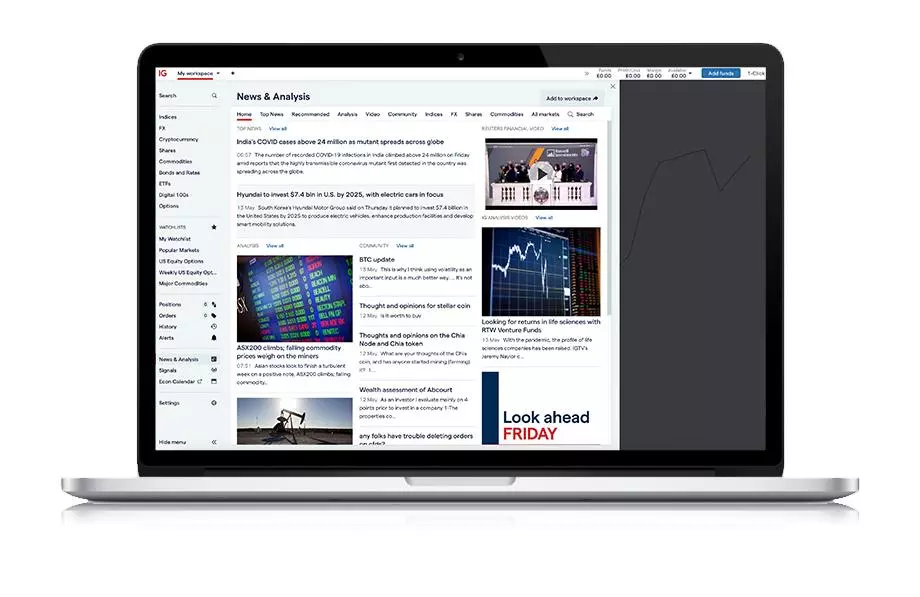 Looking for your next opportunity? Stay up-to-date with financial announcements, and ahead of market movements, with our news and analysis package – integrated into our online trading platform.
Twitter:

Follow our curated in-platform Twitter feed for real-time updates from financial news outlets, analysts, traders and institutions.

Reuters:

Discover the breaking news of the day, filtering by asset class if you wish, through an always-updated content and video feed from the world-leading news organisation.

In-house analysts:

Find out what you need to make an informed trade, with fundamental and technical analysis from IG and DailyFX.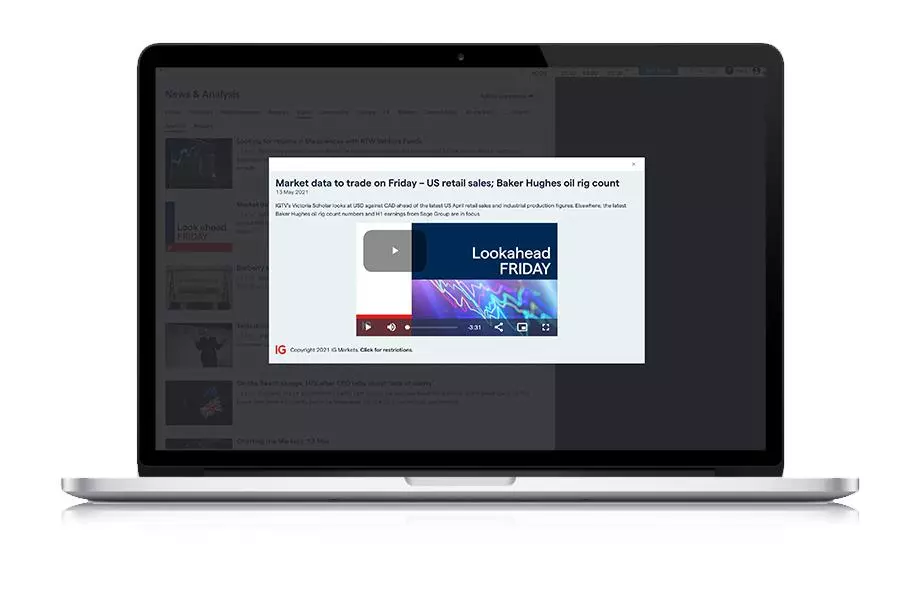 Get access to live and on-demand shows from our in-house TV channel, for trade inspiration and expert analysis.
Watch shows with our experts three times a day, Monday to Friday. Discover markets to track, find key levels with live technical analysis, and plan ahead with an advance look at tomorrow's likely events.
- 7:30am (live) – Pre-European open bulletin
- 10.30am (live) – Charting the markets
- 4pm: Trading look ahead
Get exclusive coverage of major events, like monetary policy announcements from the Federal Reserve and Bank of England.

Price moves. Economic events. Technical patterns. Set up automatic alerts and be the first to know about them - on any device:
Price level alerts trigger when your market hits your chosen price
Price change alerts trigger when a market moves your chosen amount
Technical indicator alerts let you know when a market meets your technical conditions
Economic calendar alerts inform you ahead of important market events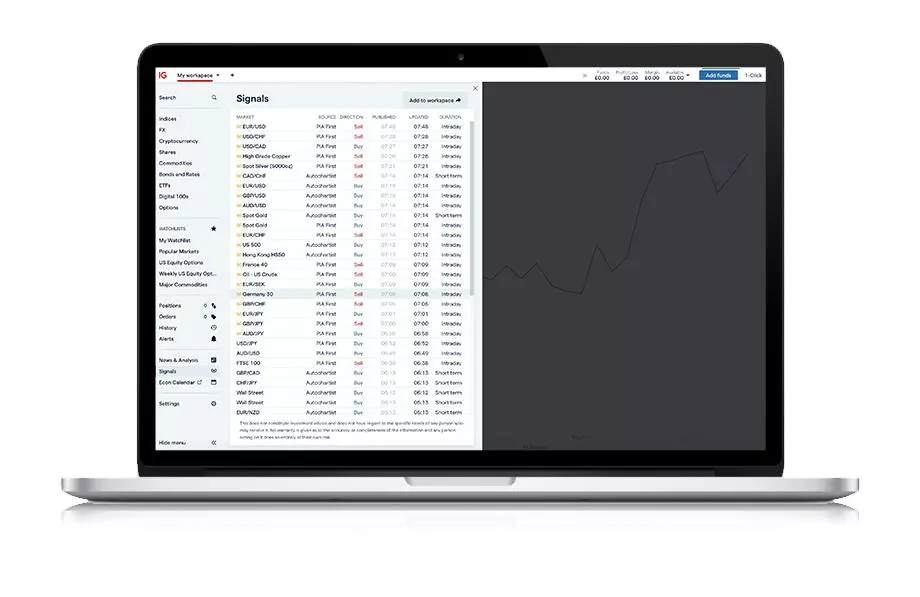 Get help identifying the right time to trade on forex, indices and commodities markets. Have buy and sell signals, based on analysis from two expert third parties, delivered to your mobile or desktop:
Take the guesswork out of chart pattern recognition
Reinforce your own market research and analysis
Be alerted to significant trends and patterns
Decide whether to react to potential opportunities

Tweak our trading platform so it works, looks and feels just how you need it to:
Set up multiple workspaces for different markets and goals
Switch between light and dark modes
Group favourite or related markets in watchlists for quick access
Personalise your balance bar, for a detailed or at-a-glance view
Seize opportunity even quicker by turning on one-click dealing
Add or remove columns to tailor the info you see
Save space - tab your panels in one place for faster access
Award-winning trading platforms
Our trading platforms have been recognised time and time again by our industry.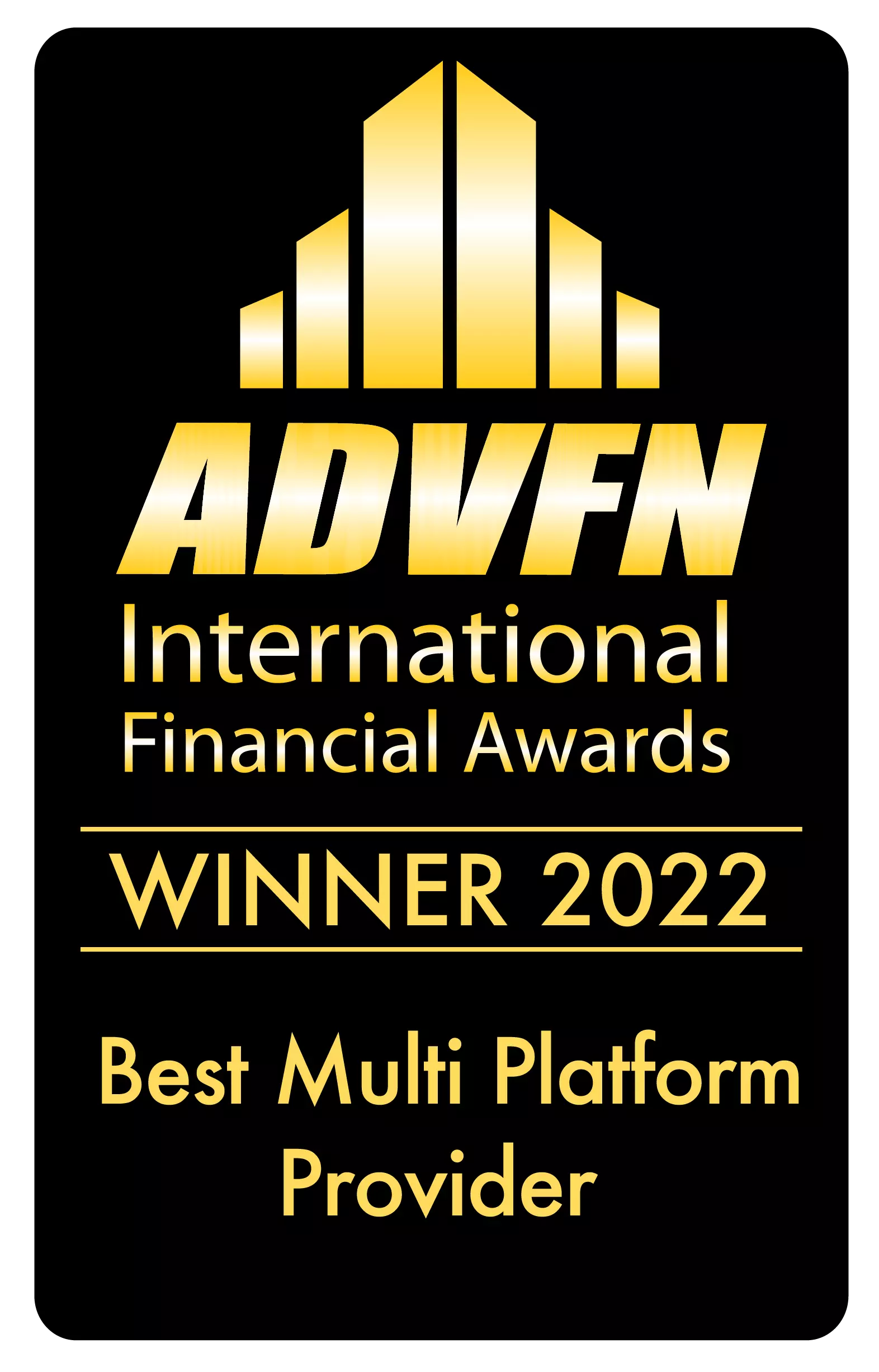 Best Multi Platform
Provider
ADVFN International Financial Awards
Best Finance
App
ADVFN International Financial Awards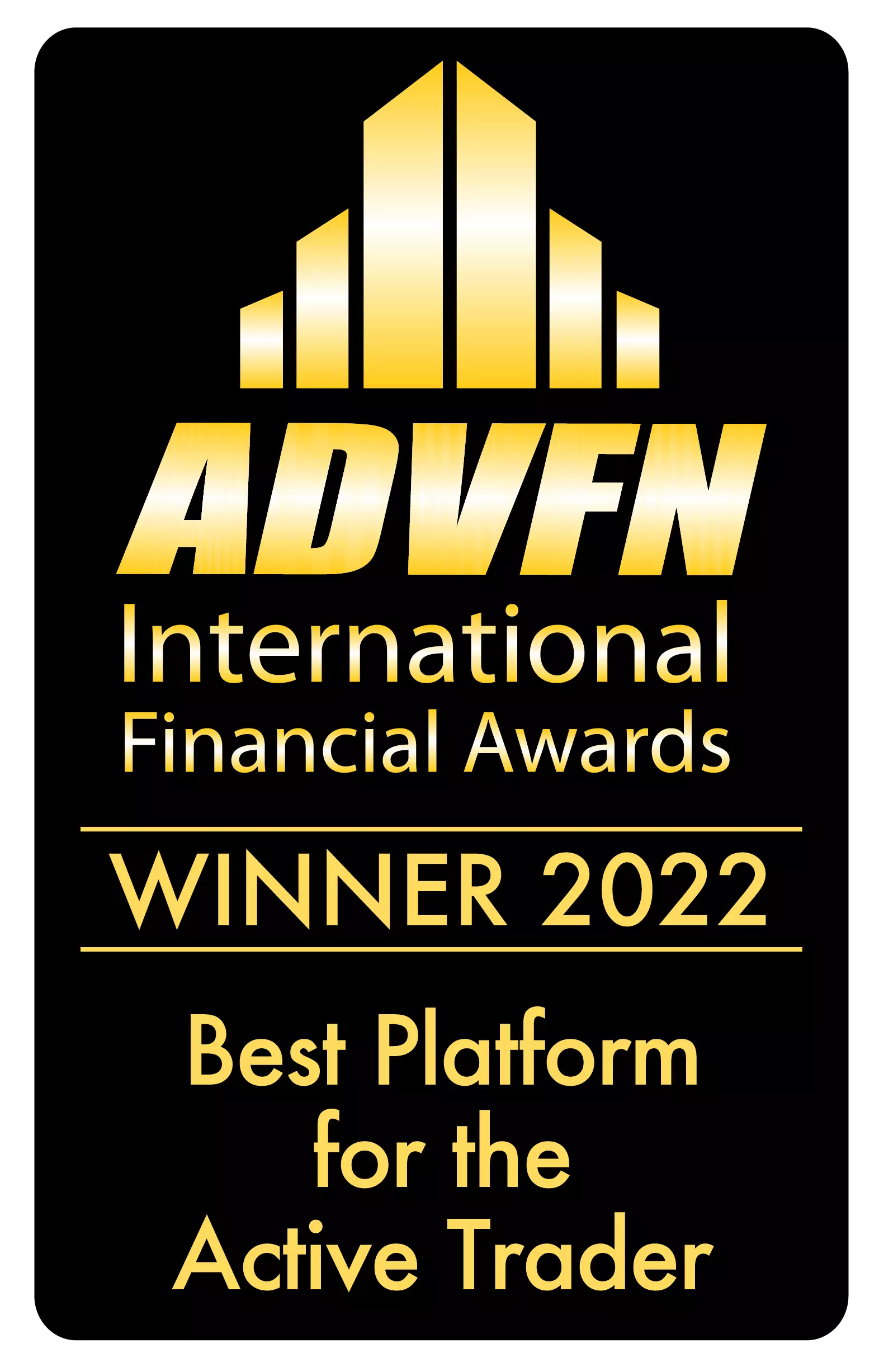 Best Trading
App
Professional Trader Awards
Try our online trading platform now
Take our online trading platform for a test-drive – open a free IG demo account. It's quick and easy, and you'll get $20,000 virtual funds to practise with.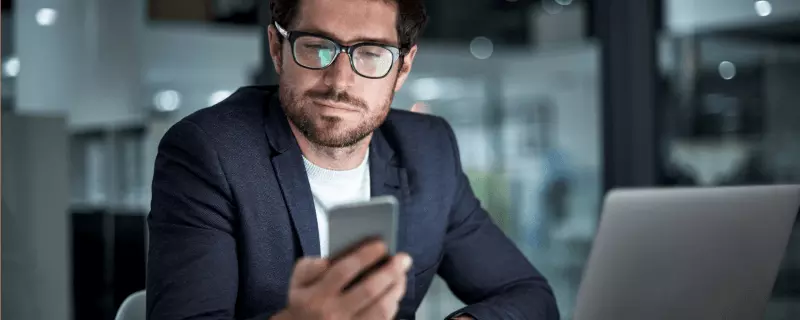 Try our online trading platform now
Take our online trading platform for a test-drive – open a free IG demo account. It's quick and easy, and you'll get $20,000 virtual funds to practise with.
Fast, efficient online trading platform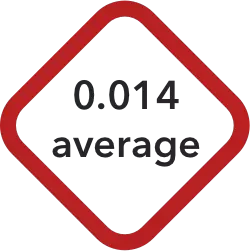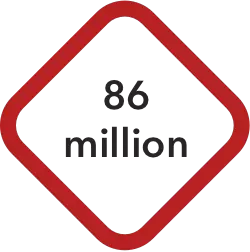 0.014 seconds average execution speed2
86 million trades in FY19
Pricing
Execution
Security
How do we find the best prices
We constantly review many different venues to find you the best price. We always try to improve the integrity of our prices and reduce your transaction charges.
How you get the best price
Markets can move in milliseconds, meaning the price you click to trade on may have changed by the time your order reaches us. However, our order management system will never fill you at a level worse than the one you requested, unless you have instructed us to do so (though your order may be rejected).
Fast and reliable
Our robust trading platforms employ the best execution and are built to cope with huge volumes of trades very quickly at 0.027 seconds from submission to fill3. We have approximately 90,000 stock trading clients, with 775 million4 contracts being traded using our award-winning web platforms and trading apps.
You have full control
Thanks to our range of order types, you have greater control over how your trade is executed – enabling you to trade the way you want to.
Partial fills increase your changes of successful execution when trading in large sizes
Points through current reduces your change of price rejection in volatile market conditions, enabling you to trade through the current IG price
All our platforms use top-of-the-range web security, so you can trade with confidence.
We use 256-bit SLL (secure sockets layer) encryption, the industry standard for online financial transactions – from PayPal and eBay to high street banks.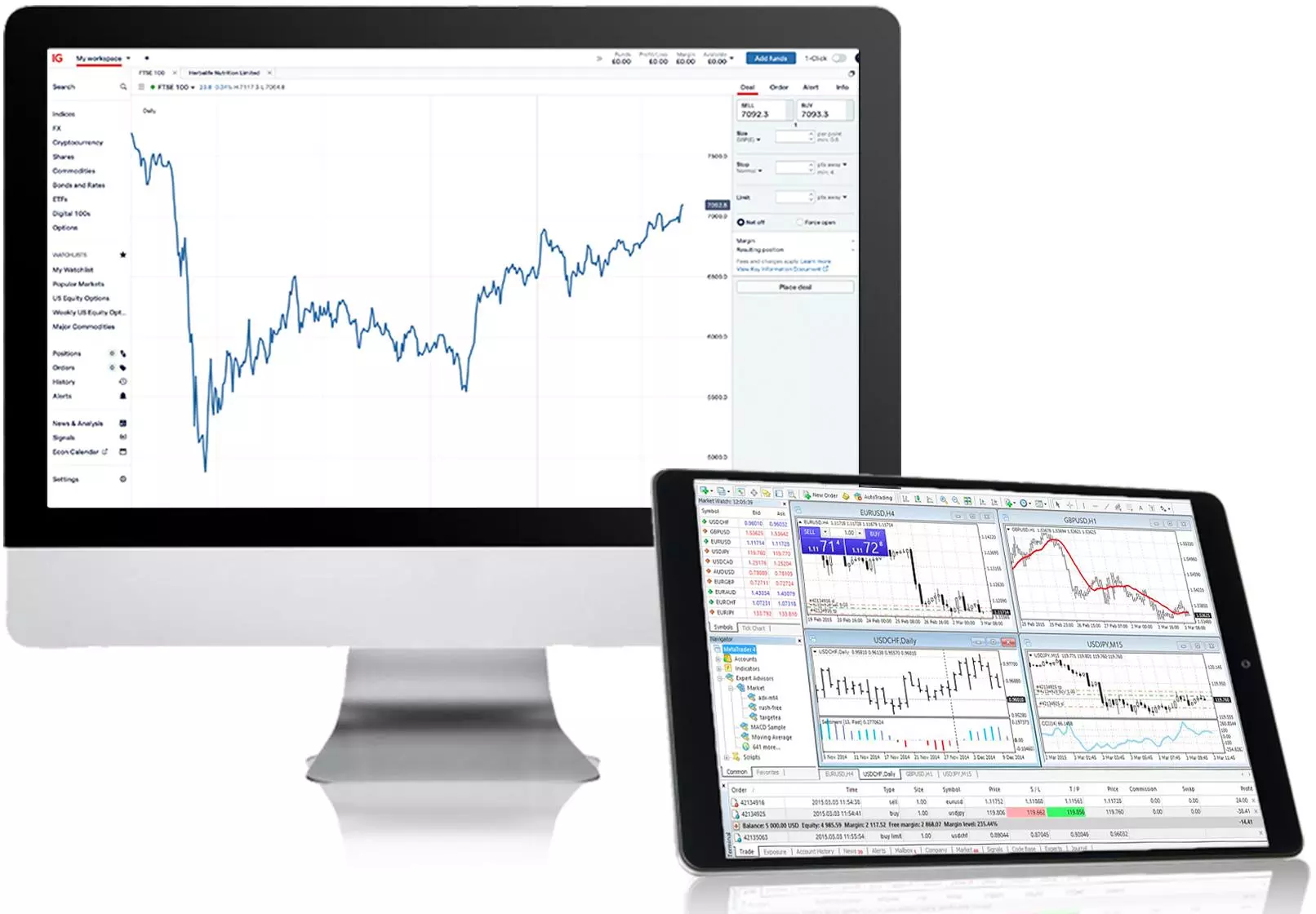 Third-party trading platforms
Take greater control over your dealing with built-in access to a range of advanced third-party platforms.
Which trading platform is best for me?
Compare features and decide which platform best suits your needs, with our helpful comparison table.
Mobile trading platform
Take our platform wherever you go, with our award-winning mobile trading app.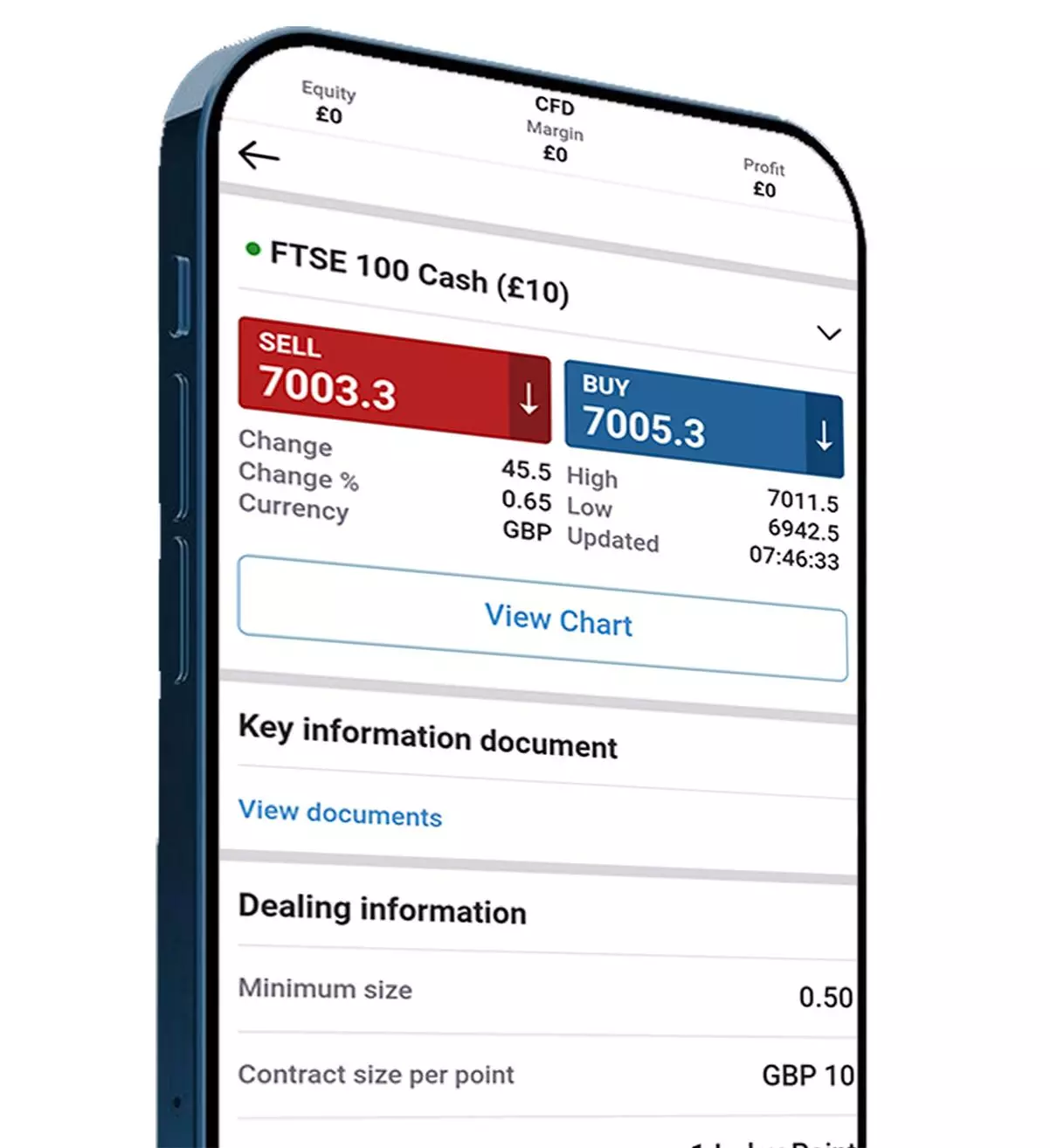 Master the IG platform
Learn from the experts themselves with our online webinars. Which includes platform walkthroughs, trade strategies, risk management tools and more.
Presented by our global team from IG and DailyFX, whatever your trading stlye or experience, we are confident you will find a topic that suits you.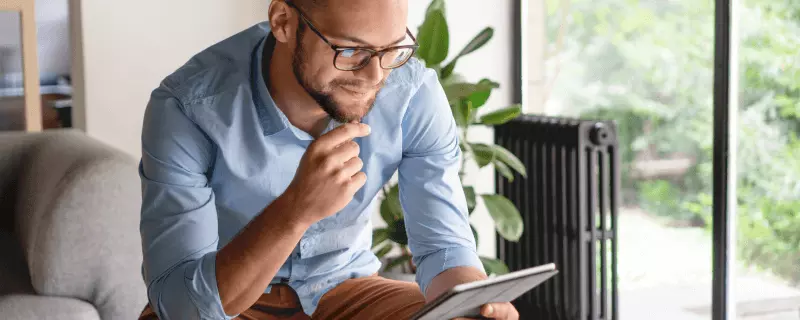 Master the IG platform
Learn from the experts themselves with our online webinars. Which includes platform walkthroughs, trade strategies, risk management tools and more.
What is a trading platform?
A trading platform is computer software which market participants can use to research, place, monitor and edit trades with a broker or other financial intermediary. There are many trading platforms to choose from, including desktop platforms, trading apps, web-based platforms and third-party programs.
What trading platforms can I trade with in IG?
There are a range of trading platforms available to you, including online platforms which operate on desktop, or platforms which run on mobile apps. There are also specialist algorithmic and automated trading platforms such as MetaTrader 4 and ProRealTime.
How do I choose a trading platform?
If you're new to the markets, you might want to choose a desktop online trading platform. If you prefer to trade on the move, you might choose a smart phone or tablet trading app. Experienced traders can use advanced third-party platforms, while algorithmic traders can choose specialist platforms to develop their own automated trading programs.
You can compare a range of platforms here.
You might be interested in…
We're clear about our charges, so you always know what fees you will incur.
We break down our algorithmic offering, so you can remove human error from your trading and backtest your theories.
See how we've been changing the face of trading for more than 45 years.
1 You'll pay a small premium only if your guaranteed stop is triggered
2 Based on IG Group's OTC data for October 2019
3 Based on IG Group's OTC data for January 2021 to March 2021
4 IG Group Holdings Annual Report, 2021