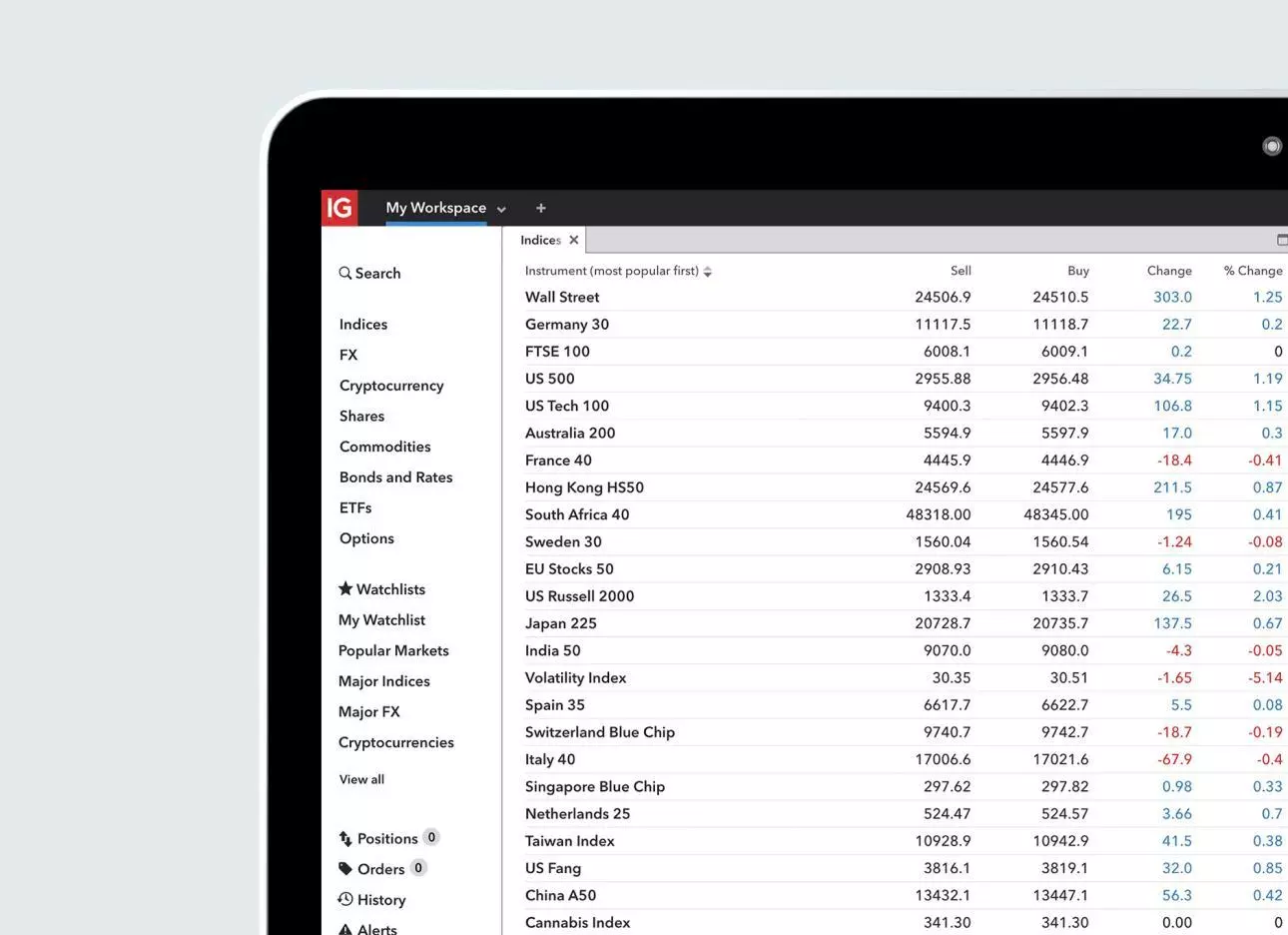 What are indices and how do you trade them?
Indices measure the performance of a group of stocks. Discover everything you need to know about stock indices, including how to trade them and which markets are available to you.
1 Best Finance App, Best Multi-Platform Provider and Best Platform for the Active Trader as awarded at the ADVFN International Financial Awards 2023.
2 Overnight funding is the charge you pay for keeping cash CFD trades open past 10pm UK time (international times may very); we'll make an interest adjustment to your account, to reflect the cost of funding your position. Learn more about how overnight funding is calculated.
3 Tax laws are subject to change and depend on individual circumstances. Tax law may differ in a jurisdiction other than the UK.
4 A premium is charged if your guaranteed stop is triggered. The potential premium is displayed on the deal ticket, and can form part of your margin when you attach the stop. Please note that premiums are subject to change, especially going into weekends and during volatile market conditions.