UOB launches 'high street' branch to target half a million emerging affluent customers in Singapore
There are more than 476,000 emerging affluent consumers in Singapore, and that segment is expected to grow by 15% by the end of 2020, analysis showed.
Source: Bloomberg
United Overseas Bank (UOB) has launched its first high street wealth banking branch in Singapore tailored for the country's 'emerging affluent customers'. Located at Faber House in Orchard Road, the location was chosen because the shopping belt is a common place those wealthy young individuals are found to spend their free time in, UOB's research showed.
In a report from research firm GlobalData titled 'The Global Wealth Market in 2017', it revealed that there were more than 476,000 emerging affluent consumers in Singapore, and that segment is expected to grow by 15% by the end of 2020.
According to data from UOB, that targeted segment of consumers may have a can-do attitude in various aspects of their life, but they are less certain about growing their wealth through investments.
The bank determines those who are 'emerging affluent' as people who are between the ages of 25 and 44 years old and have between S$100,000 and S$350,000 in investible assets.
The initiative has a focus on an 'omni-channel wealth creation journey', and integrates the bank's online and branch services to equip customers on investment knowledge so as to engage with them on a deeper level.
Based on a survey from UOB which polled more than 1,200 UOB customers, more than half of the bank's emerging affluent consumers want to be able to speak with a financial advisor before making financial decisions.
"We want to help build the financial confidence of Singapore's increasing number of emerging affluent consumers and to help them become more comfortable in achieving their wealth goals through investing," said Ms Jacquelyn Tan, head of personal financial services Singapore, at UOB.
Source: UOB Bank
The 'emerging affluent' banking experience
Customers who enter the branch at Faber House will receive personalized financial suggestions upon scanning their identification card at the self-help ticketing kiosk. The banking suggestions are filtered and sorted out through the use of artificial intelligence and data analytics.
UOB relationship managers can also provide advisory through a digital platform called the UOB Portfolio Advisory Tools, a service offered specifically to suit emerging affluent customers' needs, said UOB.
UOB said it chose Singapore's shopping belt Orchard Road as the first 'high street' branch for such a segment of customers because the area is one of the most frequently visited destination for emerging affluent customers. For the first six months of 2018, the bank said close to 100,000 of the bank's customers visited Orchard Road, geospatial analysis conducted by the bank showed.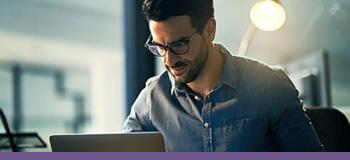 Explore the markets with our free course
Discover the range of markets you can trade on - and learn how they work - with IG Academy's online course.
Live prices on most popular markets
Prices above are subject to our website terms and agreements. Prices are indicative only. All shares prices are delayed by at least 20 mins.