Singapore manufacturing output shrinks for the first time in over a year
Industrial production fell by 3.1% last month on a year-on-year basis, reversing from the revised 1.7% gain in December.
Source: Bloomberg
Singapore's manufacturing output shrank for the first time since December 2017 for the month of January, due to declines in output from the electronics and precision engineering clusters. Singapore's weak factory activity narrates a similar picture seen by regional factories, as manufacturers face a cool down in production due to the electronics downcycle and global trade uncertainty.
Industrial production fell by 3.1% last month on a year-on-year basis, reversing from the revised 1.7% gain in December, data from the Singapore Economic Development Board showed. Excluding the biomedical manufacturing cluster, manufacturing output shrank by 5.9% on a year-on-year basis.
January's fall was, however, in line with economists' expectations.
The latest manufacturing purchasing managers' index data from the Singapore Institute of Purchasing and Materials Management earlier this month revealed Singapore's manufacturing growth slowing to a two-year low in January. The electronics sector remained in contraction for the third straight month.
Singapore's weak factory numbers are aligned with regional weakness. Slower manufacturing conditions are seen in most Southeast Asian countries including Indonesia and Thailand, as factories come off from the electronics upcycle and face uncertainties to trade due to trade tensions between China and the United States.
On a seasonally-adjusted month-on-month basis, total manufacturing output rose 1.8% in January, easing from the 4.7% gain in December.
Manufacturing output down for electronics and precision engineering clusters
The electronics cluster, which contributes close to one-third of total manufacturing output, deepened into negative territory with a 13.7% year-on-year decline for last month, extending from the revised 11.5% fall in the previous month. The decline seen in January was due to lesser production output from semiconductors, computer peripherals, data storage, and infocomms & consumer electronics.
Meanwhile the precision engineering cluster fell by 15.7% compared to a year ago as both its machinery and systems and precision modules and components segments contracted in output.
Biomedical manufacturing, transport engineering, chemicals, and general manufacturing clusters rise in output for January
The biomedical manufacturing cluster rose 10.0%, as pharmaceuticals and medical technology outputs climbed up by 13.5% and 1.5%, respectively.
The transport engineering cluster increased by 20.2%, as the output for marine and offshore engineering, aerospace, and land segments rose.
Output from the chemicals and general manufacturing clusters gained 2.0% and 3.2%, respectively.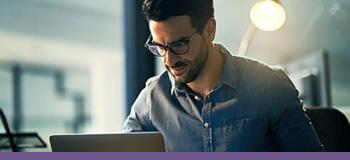 Explore the markets with our free course
Discover the range of markets you can trade on - and learn how they work - with IG Academy's online course.
Live prices on most popular markets
Prices above are subject to our website terms and agreements. Prices are indicative only. All shares prices are delayed by at least 20 mins.