Sears close to being liquidated
The chain is in danger of closing its doors forever if there is no bidder for the corporation.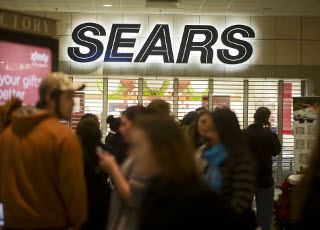 Source: Bloomberg
Sears has only a day to be revived. The chain is in danger of being liquidated if the store doesn't accept a bid to purchase the corporation.
Can Sears be saved?
The 125-year-old chain has been in trouble over the last few years because of declining sales. While many stores have seen customer loss because of the rise of Amazon, Sears has perhaps suffered the most. Many locations have closed, and the business has filed for bankruptcy in October.
The only hope for Sears is if the business accepts the offer of its chair, Eddie Lampert. He proposed a deal to purchase the corporation for $4.6 billion from his hedge fund, ESL Investments. While the offer could solve the company's financial problems, there are obstacles to the arrangement.
If the company accepts Lampert's offer, the business will let him own the corporation without taking on too much liability. The chair wouldn't be responsible for any deals conducted through ESL Investments before Sears filed for bankruptcy. Eric Snyder, bankruptcy expert at law firm Wilk Auslander, said that the agreement would benefit Lampert even more than it would help Sears.
'The release basically says, 'If I'm going to pay this amount, you can't sue me. The creditors are between a rock and a hard place. They are loath to give Lampert a release, but they might not have any other offers,' said Snyder.
What happens to Sears if there's no buyer?
While Lampert floated the plan of buying Sears, there are reports that he hasn't secured all the financing or even formally submitted his bid to buy the company. If there is no agreement by the end of the week, the corporation will likely be broken up into pieces and sold. The liquidation would likely take weeks to complete.
See an opportunity to trade?
Go long or short on more than 16,000 markets with IG.
Trade CFDs on our award-winning platform, with low spreads on indices, shares, commodities and more.
Live prices on most popular markets
Prices above are subject to our website terms and agreements. Prices are indicative only. All shares prices are delayed by at least 20 mins.