How the US government shutdown affects finance
The US government gridlock could hurt finance over the long run.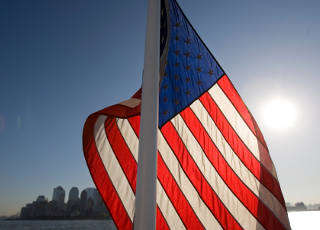 Source: Bloomberg
The US government shutdown may not directly be affecting the stock market, but there are small impacts on finance that may have a large consequence if the political impasse drags on. Some federal workers are not being paid. There are some ways that the deadlock has already affected Wall Street.
How the shutdown could hurt IPO's and investigations
As a result of the political gridlock, companies may have to delay the launch of their initial public offerings (IPO's). The US Securities and Exchange Commission (SEC) noted that because of the shutdown, the agency has fewer workers for investigations of companies to protectinvestors.
There will also be a moratorium on companies announcing the dates that they are set to go public. Those actions will likely postpone the start of many corporations' IPO's until thestalemate is over. Andrew Fabens, partner at law firm, Gibson, Dunn, and Crutcher LLP, notes that the delay could cause businesses to suspend their 'roadshows', or presentations meant togenerate excitement in stocks.
'Before you start the roadshow, you want to feel like you've got some visibility and you want to feel like the markets will be favorable two weeks out,' said Fabens.
The government shutdown could also harm investigations into tech companies. The US Federal Trade Commission (FTC) noted that it was looking into Facebook's controversial data mining practices. However, the agency has been forced to shut down because of the standoff between US President Donald Trump and the US Congress. David Vladeck, former director of the FTC's consumer protection bureau, noted that the impasse will slow down progress in the preparations for the inquiry.
'The key part of any investigation is the information-gathering stage, which is revealing documents and talking to people. It just stops. And it has to stop in an organized way,' said Vladeck.
What's next in the shutdown showdown
Trump and Congressional leaders are scheduled to meet again to discuss solutions to the stalemate. If the shutdown continues, then US finance could be more greatly affected by the government standstill.
See an opportunity to trade?
Go long or short on more than 16,000 markets with IG.
Trade CFDs on our award-winning platform, with low spreads on indices, shares, commodities and more.
Live prices on most popular markets
Prices above are subject to our website terms and agreements. Prices are indicative only. All shares prices are delayed by at least 20 mins.