France requests Renault board meeting to replace Ghosn
Reuters sources say the French government is attempting to replace Renault's Chairman, Carlos Ghosn in requested board meeting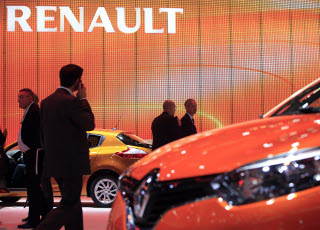 Source: Bloomberg
The French government has asked the company to hold a board meeting to replace Carlos Ghosn as Chairman and CEO.
It comes after Ghosn was fired by Nissan and arrested in Japan last year. The move to replace Ghosn follows a decision by the Tokyo District Court on Tuesday to deny Ghosn's request for release on bail.
Ghosn, who is still chairman and chief executive of Renault, has been charged with three counts of financial misconduct, and has been held in Tokyo for the past two months.
Ghosn was charged with failure to report $80 million in additional compensation, and underreporting his income.
Ghosn has also denied a separate charge over personal investment loss transferred to Nissan in 2008.
Nissan director, Greg Kelly has also been indicted, but both men deny the deferred pay agreements were illegal.
Two senior French finance ministry officials travelled to Tokyo on Tuesday to undergo talks with Nissan stakeholders, in attempts to strengthen alliances with Renault.
Reuters sources have revealed, a potential candidate to replace Ghosn could be, Jean-Dominique Senard, who is soon to step down as CEO of tyre maker Michelin.
Nissan to file damages against Ghosn
Nissan reportedly plans to file a lawsuit against Ghosn to claim damages arising from Ghosn's use of company funds, Reuters sources say.
The civil suit would see Ghosn charged for use of company funds to pay for excessive spending, such as donations to universities and payments made to a Saudi businessman, believed to have bailed Ghosn out of financial hardship.
While Nissan declined to comment on the issue, they say they're reviewing receipts and other financial records to see if Ghosn's luxurious spending added up.
See an opportunity to trade?
Go long or short on more than 16,000 markets with IG.
Trade CFDs on our award-winning platform, with low spreads on indices, shares, commodities and more.
Live prices on most popular markets
Prices above are subject to our website terms and agreements. Prices are indicative only. All shares prices are delayed by at least 20 mins.