Economist Paul Krugman predicts US recession
Paul Krugman predicts a US recession in 2019.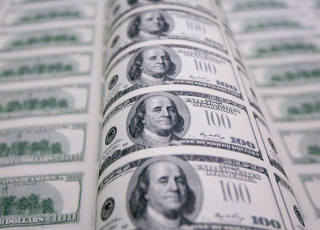 Source: Bloomberg
Nobel-Prize winning economist and New York Times columnist, Paul Krugman, believes that there could be a recession in the US in 2019. At an economic summit in Dubai, Krugman said that an economic slowdown is likely.
Why is Krugman predicting a recession?
Krugman believes that the US Federal Reserve and the US President, Donald Trump, are ill-quipped to handle any US economic slowdown similar to the one affecting China.
'There seems to be an accumulation of smaller problems and the underlying backdrop is that we have no good policy response. [The] Fed can't cut rates very much. Fiscal policy...there is in fact fiscal space, if we were prepared to use it, but it's hard to see that this current leadership is going to respond in any nimble way.So, yeah, I'd say there's better than even odds that we will have a recession,' said Krugman.
The economist, who is a frequent critic of US President, Donald Trump, also said that the Trump-approved tax cuts passed by the US Congress in 2018 were 'not very effective' for the US economy.
Will there be a global recession?
Krugman was not only pessimistic about a sluggish US economy. He also noted that the European economy is experiencing a downturn as well. The UK economy growth was cut in half based on Brexit worries.
'The place that looks really close to recession right now is the euro area. The euro area is clearly experiencing a slowdown pretty close to recessionary levels already and has no recourse. [European Central Bank President Mario]Draghi can't cut rates because they're negative already, so I think Europe is a danger spot,' said Krugman.
Is Krugman right about a recession?
While Krugman has made a bold prediction about the US economy, he noted in a self-deprecating way that not all of his predictions are right.
'By the way, my track record for this is bad — as is everybody's. No one is good at calling these turning points,' said Krugman.
See an opportunity to trade?
Go long or short on more than 16,000 markets with IG.
Trade CFDs on our award-winning platform, with low spreads on indices, shares, commodities and more.
Live prices on most popular markets
Prices above are subject to our website terms and agreements. Prices are indicative only. All shares prices are delayed by at least 20 mins.