DUP's Arlene Foster labels Irish backstop 'toxic'
The Democratic Unionist Party leader has said that she would support Theresa May's deal if the 'toxic' Irish backstop was replaced by an alternative arrangement.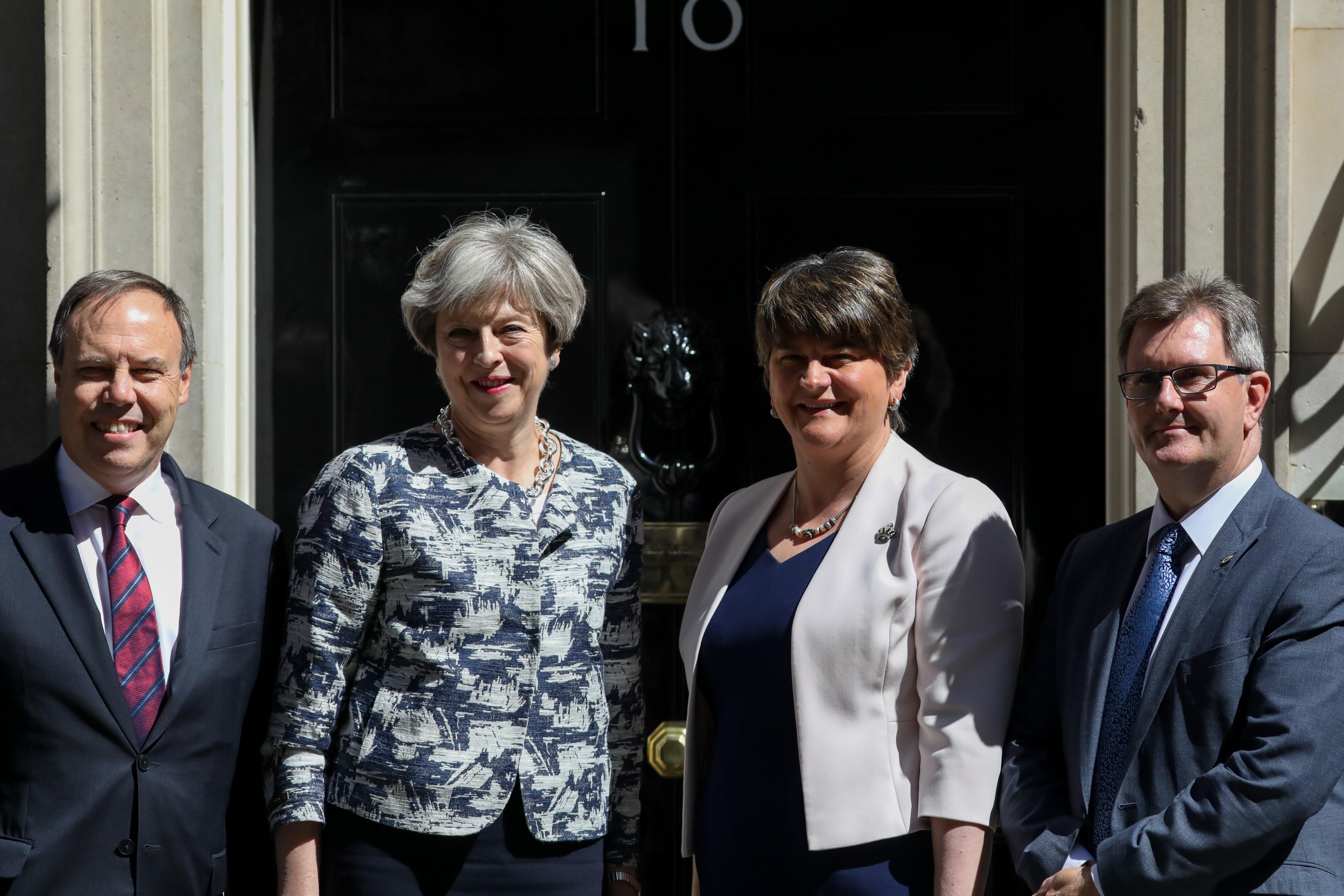 Source: Bloomberg
The Democratic Unionist Party (DUP) leader Arlene Foster, whose coalition with Conservative leader Theresa May provides the government with majority in parliament, has labelled the Irish backstop as 'toxic', admitting that she would back the Brexit deal if it were removed.
'We will be reiterating our opposition to the current backstop and the fact that parliament has now backed that position means she has a clear mandate to go back to Brussels,' Foster said in an interview with BBC radio.
'Parliament's mandate is to replace the backstop, the current backstop ... is toxic to those of us living in Northern Ireland,' she said.
'If the backstop is dealt with in the Withdrawal Agreement ... we will support the prime minister. I don't want to see a no-deal scenario,' she added.
Angela Merkel suggests 'creative' Brexit compromise could be reached
Foster's willingness to back May's Brexit deal if she could replace the Irish backstop plan is positive news for the UK government, but Brussels has made it clear that it has no intention of renegotiating the text of the current withdrawal agreement.
But despite the EU's tough stance, German Chancellor Angela Merkel hinted that there may be room for a 'creative' compromise to break the Brexit deadlock and make concessions over the future of the Irish border question.
'There are definitely options for preserving the integrity of the single market even when Northern Ireland isn't part of it because it is part of Britain while at the same time meeting the desire to have, if possible, no border controls,' Merkel said at a press conference in Japan on Monday.
'To solve this point you have to be creative and listen to each other, and such discussions can and must be conducted,' she added.
Brexit deadline edges closer
May will welcome the words of her German counterpart with just 53 days to go until the March 29 deadline for Britain to secure a last-minute deal.
If May is unable to draft a new deal by that time it will leave UK lawmakers to consider a limited array of options for moving forward that include delaying Article 50, calling for a snap general election or bailing out of the bloc without a deal.
See an opportunity to trade?
Go long or short on more than 16,000 markets with IG.
Trade CFDs on our award-winning platform, with low spreads on indices, shares, commodities and more.
Live prices on most popular markets
Prices above are subject to our website terms and agreements. Prices are indicative only. All shares prices are delayed by at least 20 mins.