Credit Suisse bankers charged in $2 billion fraud
Three bankers are arrested in a bribery scheme.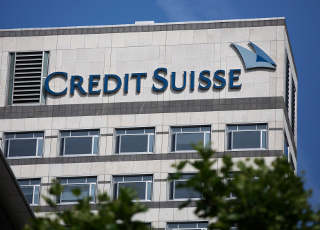 Source: Bloomberg
Credit Suisse is embroiled in scandal after the US-led London arrest of three bankers in a $2 billion bribery and kickback scheme. The employees were arrested on money laundering and securities fraud.
How tuna fishing led to fraud
The case started in 2011 in the southern African country of Mozambique. Jean Boustani, a shipbuilding executive, suggested that Mozambique contract with his Privinvest company to manufacture monitors for tuna fishing boats in the nation's rivers.
Boustani bribed Mozambican officials to get his phony projects approved. Credit Suisse bankers Andrew Pearse, Surjan Singh, and Detelina Subeva agreed to arrange $2 billion in loans to Mozambique to fund the venture. They conspired with Boustani to arrange capital for the surveillance system and sell the debts to international investors. Instead of using the money for Mozambican fishers, the bankers kept the money for themselves. The US indictment details how the Credit Suisse employees used fraudulent means to enrich themselves.
'The defendants created the maritime project as fronts to enrich themselves and intentionally diverted portions of the loan proceeds to pay at least $200 million in bribes and kickbacks to themselves, Mozambican government officials and others,' noted the indictment.
Fraud leads to debt in Mozambique
Mozambique's finance minister, Manuel Chang, created a secret fund to loan money without telling the International Monetary Fund (IMF). The country is required to tell the IMF about crediting money because the agency provides so much financial aid to Mozambique. As a result of the fraud, Chang was arrested and the IMF reduced assistance to the African nation. Once the scandal was uncovered, the economically disadvantaged country plunged into a debt crisis and is still trying to recover.
Credit Suisse responds
The bank has responded to the arrests with remorse and will cooperate with authorities.
'The indictment alleges that the former employees worked to defeat the bank's internal controls, acted out of a motive of personal profit, and sought to hide these activities from the bank,' noted Credit Suisse in an email.
Advocates of debt cancellation policies for developing nations cheered the news of the arrests. Tim Jones, policy officer for Jubilee Debt Campaign, also criticised UK authorities for not taking action against Credit Suisse.
'It is scandalous that it has required action from the US authorities for this investigation and arrests to be made in London', said Jones.
See an opportunity to trade?
Go long or short on more than 16,000 markets with IG.
Trade CFDs on our award-winning platform, with low spreads on indices, shares, commodities and more.
Live prices on most popular markets
Prices above are subject to our website terms and agreements. Prices are indicative only. All shares prices are delayed by at least 20 mins.