Australian consumer sentiment falls to lowest in 3 years
Australian consumer sentiment fell lowest in over three years in January, according to the latest Westpac-MI survey.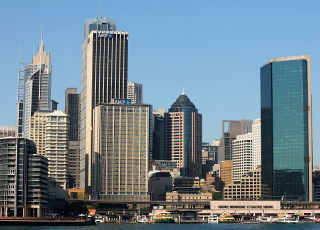 Source: bloomberg
Australian consumer sentiment in January declined the worst level seen in over three years.
Westpac's consumer sentiment fell from 104.4% in December to 99.6% in January, falling below 100, which indicates the pessimists outweigh the optimists.
Confidence has come under pressure for several reasons, including a slide in house prices and data indicating what could be Australia's weak economic growth.
Westpac's senior economist, Mathew Hassan, said: 'Indeed, the continued optimism late last year was something of a surprise, implying the consumer mood was still getting considerable support from low interest rates, diminished fears of rate increases, a firm labour market, and at the margin, lower petrol prices.'
Economic outlook
The Index is down 5.3% compared last year, and the economic outlook sub-index for the year dropped 7.8%, the biggest fall since September 2015.
The economic outlook over the next 5yrs sub-index also fell 5.9% .
Hassan says despite the weak numbers both of the sub-indexes are comfortably above their long run average levels.
Consumer finance sentiment off to a negative start
The finance sub-index comparitve to a year ago posted a sharp 5.9% decline in January, while the sub-index for finances over the next 12 months recorded a slightly less fall of 3.1%.
However, family finances remained the weak spot for sentiment, as well as slow wages growth and falling house prices.
Hassan says, consumer attitudes towards major purchases were more resilient.
'The time to buy a major household item subindex dipping just 1.3%. However, this sub-index remains below average with the weak reads around family finances pointing to a continuation of the sluggish consumer spending growth seen through 2018.' He said.
Hassan says the weak numbers will not be received well by policymakers at the Reserve Bank of Australia.
'The weakening in consumer sentiment will be unsettling for the RBA given its concerns about downside risks to the outlook for consumer spending.' He said.
Live prices on most popular markets
Prices above are subject to our website terms and agreements. Prices are indicative only. All shares prices are delayed by at least 20 mins.