Singapore dollar soars to a 17-month high against the Malaysian ringgit
The Singapore dollar peaked to an intraday high of RM$3.0632 on Wednesday, the highest since it reached RM$3.0656 on November, 20, 2017.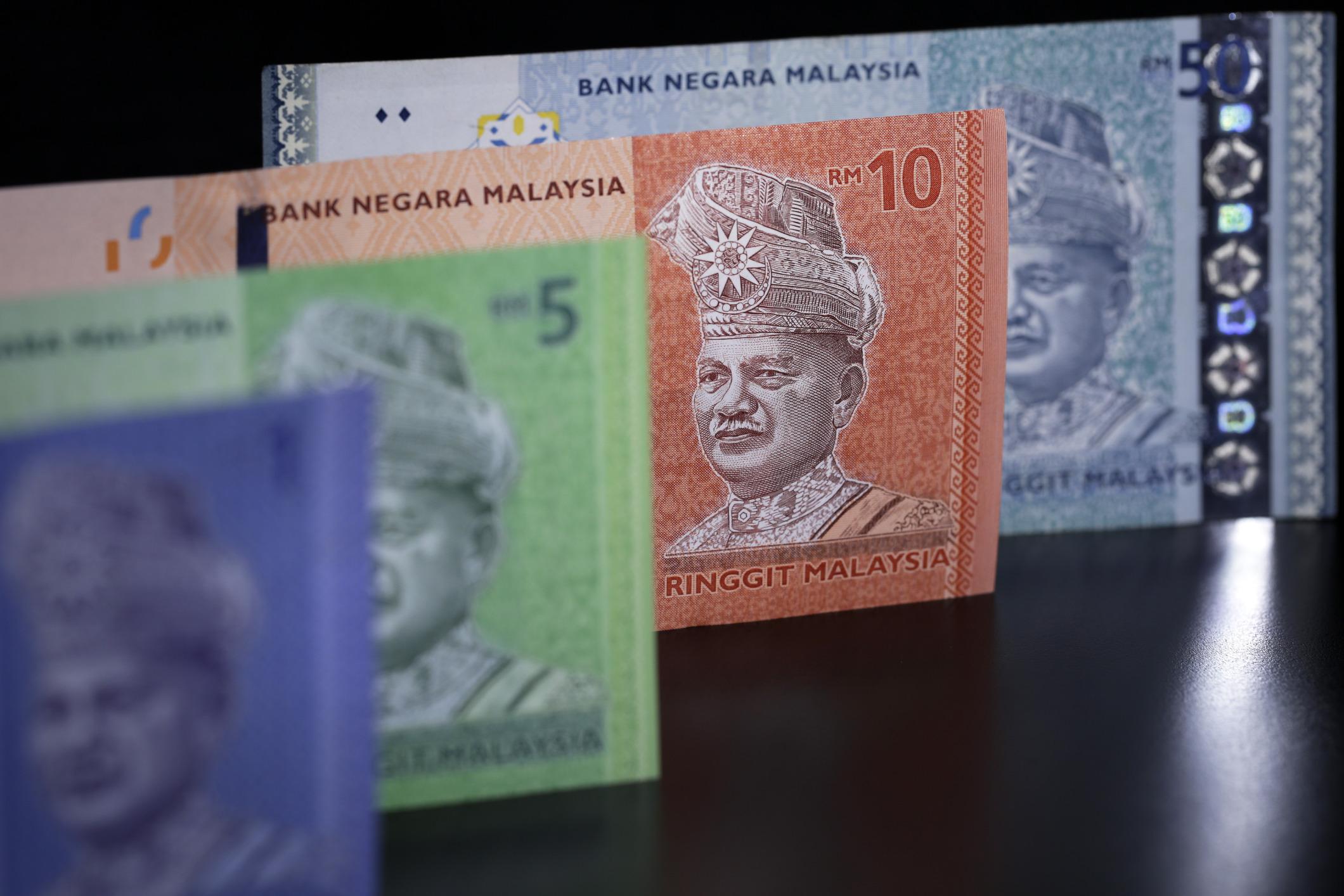 Source: Bloomberg
The Singapore dollar climbed to a 17-month high against the Malaysian ringgit on Wednesday, supporting its year-to-date rise as the Malaysian currency weakened on concerns that the country's debt may be dropped from the FTSE World Government Bond Index (WGBI).
The Singapore dollar peaked to an intraday high of RM$3.0632 on Wednesday, the highest since it reached RM$3.0656 on November, 20, 2017, charts from xe.com showed.
The selling pressures eased on Thursday, 2.33am UTC, with the ringgit at RM$3.05633 against the Singapore dollar.
The Singapore dollar has strengthened against the ringgit this year, after a temporary dip in February and March.
The year started off with the Singapore dollar touching RM$3.0318 on January 2, before falling lower in early February. On February 10, the currency traded at RM$2.9932 against the Singapore dollar.
For the month of March, the ringgit hovered around intraday lows of RM$2.9735 and faced resistance at RM$3.0227 levels. On April 9, the Singapore dollar broke the resistance level and traded at RM$3.0250 before it continued its upward ascend over the past 10 days.
Malaysia's FTSE Bursa Malaysia Kuala Lumpur Composite Index sank 9.13 points on muted trading on Thursday, down by 0.56%, at 1611.77.
Risk to drop Malaysian bonds from WGBI "likely"
Earlier this week, global index provider FTSE pointed out a possible exclusion of Malaysia from its WGBI due to concerns on market liquidity. The news comes after Norway said its sovereign wealth fund will cut emerging-market debt including Malaysian securities from its index.
Malaysia has been part of the WGBI since 2004, and if the FTSE review decides to downgrade the country, it may face around US$8 billion in outflows, Morgan Stanley estimates.
Since late 2016, foreign investors have been reducing their appetite in Malaysia, shrinking their Malaysian government bond positions and as of March, the investors held around US$37 billion of the securities, the Morgan Stanley report said.
Unless fundamental changes are made to improve Malaysia's market accessibility level, 'the risk of dropping Malaysian bonds from the flagship index seems more likely than not, in our view', said Maybank Kim Eng Securities' head of fixed-income research Winson Phoon.
Ringgit at a three-month low against the greenback
The Malaysian currency closed at almost a three-month low against the United States (US) dollar on Wednesday, dampened by weak sentiments towards the currency following the news of its possible downgrade by FTSE Russell.
The ringgit fell to RM$4.1330 against the US dollar at around 6pm Malaysian time yesterday, cooling further from Tuesday's US$4.1310. On January 29, the ringgit was at US$4.1410 against the greenback.
IGA, may distribute information/research produced by its respective foreign affiliates within the IG Group of companies pursuant to an arrangement under Regulation 32C of the Financial Advisers Regulations. Where the research is distributed in Singapore to a person who is not an Accredited Investor, Expert Investor or an Institutional Investor, IGA accepts legal responsibility for the contents of the report to such persons only to the extent required by law. Singapore recipients should contact IGA at 6390 5118 for matters arising from, or in connection with the information distributed.
This information/research prepared by IGA or IGA Group is intended for general circulation. It does not take into account the specific investment objectives, financial situation or particular needs of any particular person. You should take into account your specific investment objectives, financial situation or particular needs before making a commitment to trade, including seeking advice from an independent financial adviser regarding the suitability of the investment, under a separate engagement, as you deem fit. No representation or warranty is given as to the accuracy or completeness of this information. Consequently any person acting on it does so entirely at their own risk. In addition to the disclaimer above, the information does not contain a record of our trading prices, or an offer of, or solicitation for, a transaction in any financial instrument. Any views and opinions expressed may be changed without an update.
Please see important Research Disclaimer.
Start trading forex today
Trade the largest and most volatile financial market in the world.
Spreads start at just 0.6 points on EUR/USD
Analyse market movements with our essential selection of charts
Speculate from a range of platforms, including on mobile
Live prices on most popular markets
Prices above are subject to our website terms and agreements. Prices are indicative only. All shares prices are delayed by at least 20 mins.