How to trade or invest in the DAX index
The DAX tracks the prices of Germany's 30 biggest listed companies. Learn all about DAX investing and trading with our comprehensive guide – including what moves the index's price, plus a few tips to help you get started.
How do you trade or invest in the DAX?
To trade or invest in the DAX, you'll first of all need to decide how you want to take your position. If you want to go both long and short, trading via CFDs and spread bets could be best. If you're planning on buying as part of a longer-term strategy, you might prefer investing.
In this article, we'll take a closer look at the two. Including:
Differences between trading and investing in the DAX
Trading and investing offer two very different methods of getting exposure to the DAX.
When trading, you're using financial derivatives to speculate on its price movements without actually buying any stocks or funds. When investing, you're taking direct ownership of one or more assets that follow the DAX's value.
Trading the DAX
Investing in DAX assets
Ways to trade
CFDs and spread bets
Buying ETFs or shares outright
Market hours
24/7, except 10pm Friday to 8am Saturday (UK time)
and 10.40pm to 11:02pm Sunday (UK time)
8am – 4.30pm Monday to Friday (UK time)
Deposit required
5% of trade size
100% of trade size
Time frame
Shorter term
Longer term
Trading the DAX
When you trade the DAX, you're going long or short on its price movements using financial derivatives such as CFDs and spread bets. These bring several benefits for short and medium-term traders, including the ability to make use of leverage – meaning you only have to put down a portion of your trade's total size to open it.
IG trading clients can buy and sell the DAX 24 hours a day from 11.02pm Sunday to 10pm on a Friday. Or, you can take advantage of weekend trading to open a position on a Saturday or Sunday. So if you spot an opportunity for profit – or want to hedge – outside regular trading hours, you can still take action.
On the IG trading platform, you'll see the DAX referred to as the Germany 40. Open an account today to start trading.
Ways to trade the DAX
There are two main types of DAX CFDs and spread bets: cash markets and futures.
Cash indices
When you open a position on a cash index, you're trading at its spot price – the level at which it is currently trading. Spreads are smaller on cash indices, which makes them popular among short-term traders. IG's DAX spreads, for instance, start at just 1.2 points. If you keep a cash index position open over more than one trading day, though, you'll have to pay an overnight funding charge.
Index futures
When you open a position on an index future, you're trading at its futures price – a price agreed today for delivery at a future date. Index futures have wider spreads than cash indices, but the spread includes all overnight funding charges. So if you're planning on keeping your trade open for several days, index futures might provide better value.
Investing in the DAX
Like any stock index, you can't invest directly in the DAX. You can, however, invest in exchange traded funds that are designed to track the DAX's price. Or you can buy shares in the businesses that make up the index.
Investing involves choosing assets to add to your portfolio, with the aim of holding them over the medium- to long-term then selling them on for profit. You can also gain from dividends – if a business you're invested in pays back a portion of its profits to shareholders.
You won't benefit from leverage when you're investing, so you'll have to pay for the full value of your position upfront. It is possible to take a short position – for example, via inverse ETFs – but most investors stick to going long.
Create an IG account to start investing in DAX ETFs and stocks today.
Ways to invest in the DAX
Share dealing and ETFs both enable you to invest in Germany's biggest businesses, but in slightly different ways.
Share dealing
The DAX moves up and down based on the share price movements of the businesses that make up the index: such as Volkswagen, Bayer and Deutsche Bank. By buying shares in these companies, you can get similar exposure to investing in the DAX itself.
To build a portfolio that closely followed the DAX's movements, you'd have to buy all 30 constituents and mirror the weighting criteria of the official index, which is a complicated task. So most investors will pick a few stocks for their portfolio, and use ETFs instead if they want to invest in the entire DAX.
ETFs
When you buy a DAX ETF, you're investing in a fund that tracks the price of the index itself. Many DAX ETFs do this by holding the stocks that make up the index, so when you buy you're effectively investing in all 30 companies with a single position.
ETFs are bought and sold on exchanges, just like shares. So you can invest in them using the same provider you use for share dealing.
Find out more about investing with ETFs.
What moves the DAX index's price?
The DAX tends to see more volatility than other major indices, which makes it a popular index among traders. Here are a few key factors that drive DAX price action:
Economic releases
German businesses tend to perform well when the broader economy is in an upswing and struggle during times of recession. So economic indicators can have a significant impact on the DAX.
News about the European Union
Germany is the biggest economy in the European Union (EU), and many DAX constituents sell around Europe. So negative headlines surrounding the EU can play out on its price.
Exchange rates
Germany's most-valuable companies are mostly outward facing: BMW, Volkswagen and Bayer, for example, are dependent on global exports for profits. The strength of the euro can make a difference to their share prices.
Earnings reports
Positive earnings reports from constituents can send the DAX up, while negative ones can send it down. The index is capitalisation-weighted, so bigger companies will affect its level more.
DAX trading strategies and tips
Pick your trading style. One important factor to consider before you start trading is how long you want to spend monitoring the markets, and how long you plan on keeping positions open for
Learn your technical indicators. Lots of traders use indicators to help identify new opportunities and time their trades. So it's a good idea to learn how to use the RSI, moving averages and more
Pay attention to price history. A market's previous price action can off

er clues as to where it's headed next. Learning how to study DAX charts goes a long way when looking for new trends

Keep an eye on economic announcements. The economic health of Germany, Europe and beyond will influence the DAX's price. So watch out for new reports on inflation, GDP growth and employment
Use trading alerts. Trading alerts notify you when certain conditions are met on the DAX. You could set up a buy alert for when the DAX passes a certain level, for example. You can choose whether to receive an email, SMS or push notification
Develop a plan. Setting out a plan before you start trading that dictates which markets you trade, your risk-reward ratio and more can be a useful way of taking emotion out of your day-to-day activity
Make sure you understand the basics. Resources like IG Academy can help teach you everything you need to know about index trading before you get started
This information has been prepared by IG, a trading name of IG Markets Limited. In addition to the disclaimer below, the material on this page does not contain a record of our trading prices, or an offer of, or solicitation for, a transaction in any financial instrument. IG accepts no responsibility for any use that may be made of these comments and for any consequences that result. No representation or warranty is given as to the accuracy or completeness of this information. Consequently any person acting on it does so entirely at their own risk. Any research provided does not have regard to the specific investment objectives, financial situation and needs of any specific person who may receive it. It has not been prepared in accordance with legal requirements designed to promote the independence of investment research and as such is considered to be a marketing communication. Although we are not specifically constrained from dealing ahead of our recommendations we do not seek to take advantage of them before they are provided to our clients.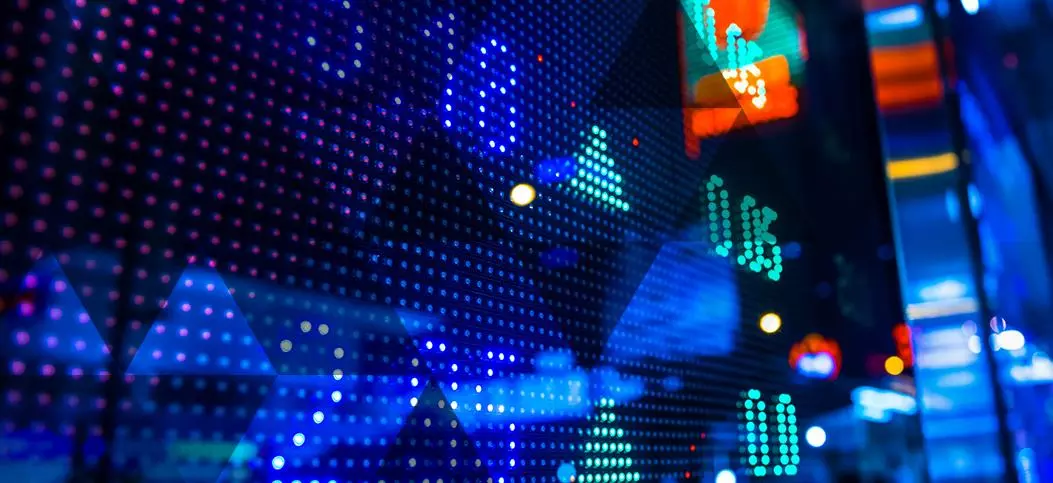 Take a position on indices
Deal on the world's major stock indices today.
Trade the lowest Wall Street spreads on the market
1-point spread on the FTSE 100 and Germany 40
The only provider to offer 24-hour pricing