The Australian dollar plummets on weak China data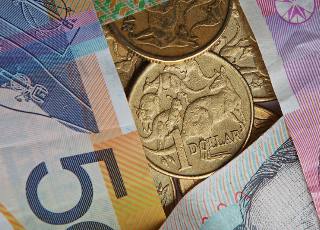 The Australian dollar fell against the greenback on Friday after a private survey showed China's January factory activity was the weakest in three years.
The fall comes as China Caixin manufacturing PMI worsened to 48.3 in January. The Caixin/Markit Manufacturing purchasing managers' index (PMI) for January shrank from 49.7 points in December, tanking expectations that the sector would fall below the 50 mark.
The Australian dollar slid 0.5% to $0.7246 on the back of the news, while the kiwi was at $0.6907, down 0.2% versus the greenback.
The Australian dollar fell to its lowest since February 2016.
The yen however remained steady after hitting a two-week high in the previous session.
Risk sentiment still remained strong on Friday, after US president Donald Trump said he would meet with Chinese president Xi Jinping to nail down a trade deal. It comes as a top US negotiator reported "substantial progress" was being made in two days of high-level talks.
Trade talks keep the Aussie dollar steady
Before the weak Chinese data, analysts say, trade talks between the United States and China have had an impact on the Australian dollar, which has acted as a safe-haven in times of uncertainty.
The dollar remained steady on the back of US and China trade talk progress, in hopes of a trade deal. However, markets have remained cautious as they will soon factor in US jobs data due to come out later on Friday, as weakness in the labour market and a fall in wage inflation could see the dollar affected.
China's yuan also weakened against the dollar on Friday, having posted its best month in a year in January. Analysts say the bleak factory gauges suggest that the global economy will get worse before it gets better.