Mastercard fined 570 million euros for raising card fees
Global credit card company Mastercard has been fined 570.6 million euros by the European Commission for raising costs of card payment fees.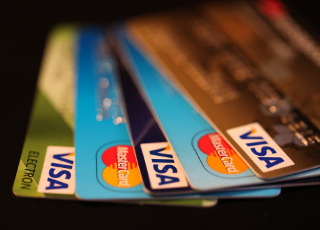 Source: Bloomberg
The European Commission also fined the company for preventing retailers from using cheaper banking services while abroad.
According to the EU's antitrust regulator, Mastercard has been preventing retailers from shopping around for lower bank fees that might be available outside of their country.
Commissioner Margrethe Vestager said: 'European consumers use payment cards every day when they buy food or clothes or make purchases online.
By preventing merchants from shopping around for better conditions offered by banks in other member states, Mastercard's rules artificially raised the costs of card payments, harming consumers and retailers in the EU.'
Mastercard has said that the fine would be taken as a charge in the fourth quarter of 2018, saying the closure of the case was a milestone for the company
'This decision relates to historic practices only, covers a limited period of time of less than 2 years and will not require any modification of Mastercard's current business practices,' Mastercard said in a statement.
The European Commission granted Mastercard a 10% fine reduction for cooperating with the investigation, and are also investigating Mastercard's fees charged on card payments made by tourists visiting European regions.
Mastercard's fine comes as part of the EC's action plan to reduce card fees for merchants in the EU. Over the past decade, the commission has been acting as the antitrust regulator for the EU.
The EC has previously taken decisions against Visa Europe, to make legally binding commitments that cap the levels of interchange fees for all debit and credit card transactions within the European Economic Area.