Best climate change stocks and how to invest
The call for global awareness of the climate crisis has been heard by governments and companies worldwide. Here's how you can get exposure to climate change stocks that have a real-life impact on the environment.
What are climate change stocks?
Climate change stocks are companies that are involved in environmentally friendly practices. They promote the adoption of clean energy and reduce reliance on greenhouse gases.
You may have witnessed varying degrees of climate change across the world, from rising sea levels in one part of the globe to droughts in another. As a result, there's been a worldwide movement to create awareness about the state of global warming and the level of carbon emission by governments and institutions alike.
In light of that, there's been different markets that tackle the climate crisis issue. You can find companies invested in addressing climate change through creating green technology as well as electric vehicles, solar and renewable energy. While they may sound like the same thing, they're totally different economies.
Here's a difference between renewable energy stocks, and companies with green initiatives:
Renewable energy stocks
Renewable energy relates to more environmentally friendly power options that'll serve as a substitute to the widely used natural gases that pose a threat to our climate. These energy solutions can be harnessed from natural resources such as the sun, wind, or water – which means it's more sustainable.
Green initiatives
Green initiatives involve the use of energy sources that produce zero emissions and reduce the carbon footprint on the environment. While green companies may still be involved in production that emits pollution in small scales, there's an element of eco-consciousness adopted in their business practices.
Learn more about green energy stocks
There's great value for companies to heed the call for clean energy. For example, governments will generally support companies with tax credits, incentives and bigger investments if they run environmentally friendly business.
So, because of the enormous state subsidies they could receive, more companies have dropped stopped fossil fuels like coal in their production and replaced them with far less harmful processes to the environment. This provides an opportunity for traders to get exposure to climate change stocks.
Why do people want to invest in climate change stocks?
People invest in climate change stocks for several reasons including:
Government support of these type of stocks, ie tax credits, incentives and infrastructure. For instance, United States president Joe Biden has committed $555 billion for clean energy, with several dollars earmarked for incentives to companies that have initiatives to cutting down greenhouse gas emissions.1 The endorsement by government means that institutions are more likely to seek cleaner energy solutions, which opens up investment opportunities
There's been greater investments in solar, wind, battery storage and hydrogen energy solutions in the last ten years. It's forecasted that global renewable electricity capacity will rise more than 60% between 2020 and 2026. The number will be equivalent to the current total global power capacity generated from fossil fuels and nuclear combined.2 Getting exposure to renewable energy stocks looks set to become the next big investment theme
There's a collective appreciation by governments and institutions of the urgency to shift to clean energy economies to realise a green future. Since the adoption of green energy cannot be instantaneous, due to heavy reliance on natural gases, investing in climate change stocks takes on a long-term dimension. You can get exposure to company stocks while the price is still relatively low and watch your investment grow incrementally over time
According to the IPCC's forecast, the global temperatures will increase by at least two degrees Celsius by the year 2100.3 Based on this assessment, investing in climate change stocks is not only provides opportunities for personal enrichment, but is also a commitment to the survival of the human species.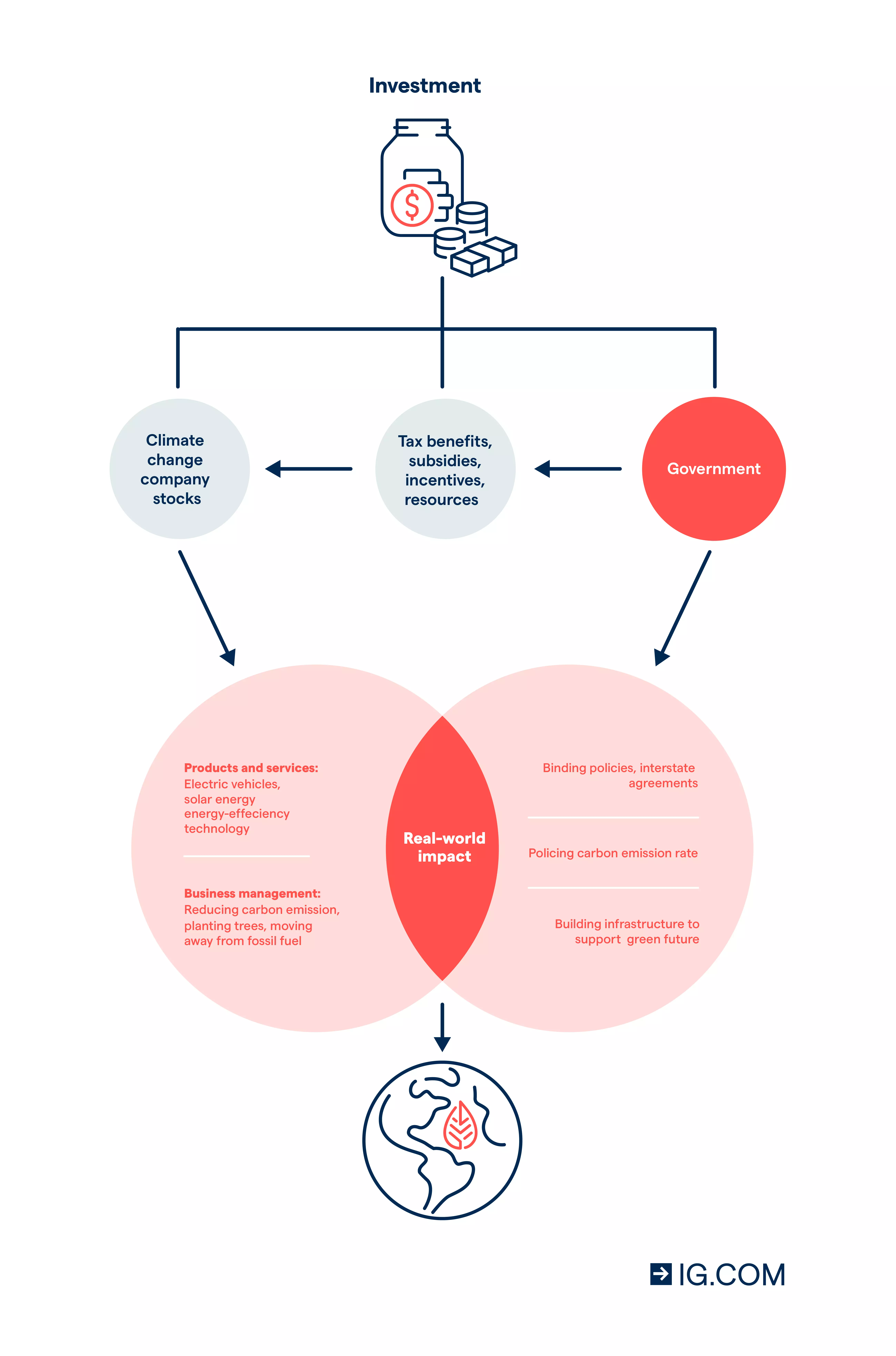 Top 5 climate change stocks
Note that these companies have not been chosen as the best climate change stocks alone, but rather based on various factors including market cap, future growth prospects and latest results. This list was last updated on 8 April 2022.
SolarEdge Technologies
SolarEdge Technologies develops inverter systems that changed the way power is harvested in solar photovoltaic (PV) installations and sells it. They also carry communication devices, smart energy management solution for homes and commercial real estate. There are five divisions in total in which it operates: solar, energy storage, e-mobility, critical power and automation machines.
In Q4 2021, the company reported revenues of $551.9 million, up 5% from the previous quarter and up 54% from the same quarter last year. The record revenue for the quarter was attributed to an increase in demand for solar energy across all segments and geographies globally.4
The financial success of fiscal year (FY) 2021 has contributed to SolarEdge's $18.4 billion market cap as noted in April 2022.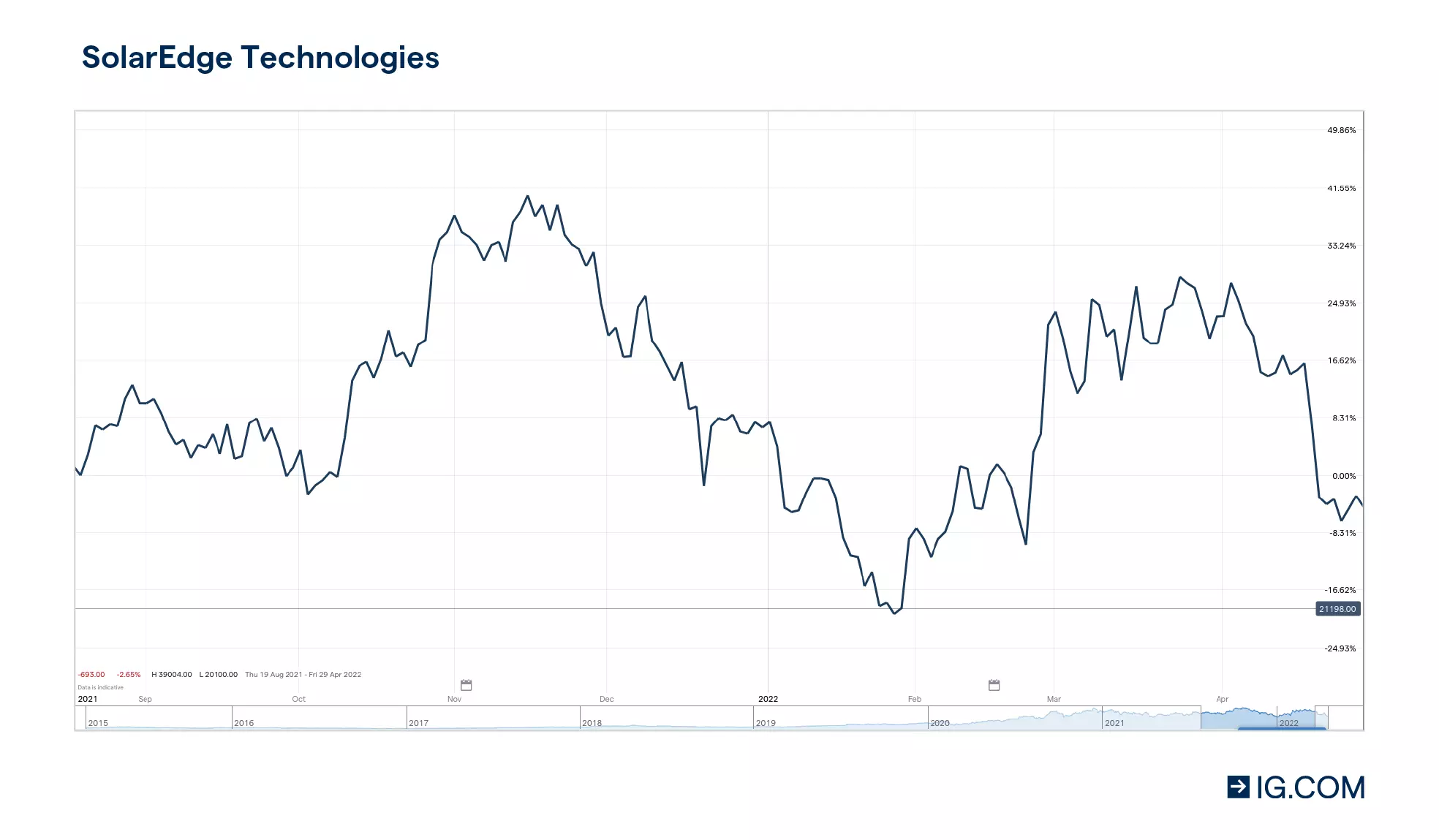 NextEra Energy
NextEra Energy is one of the biggest solar and wind energy generators in the world. It operates in the electricity utility industry, providing clean energy generating resources such as natural gas pipelines and electricity transmission lines.
NextEra is also part of the few companies to receive the honour of being on the dividend aristocrat list, increasing its annual payout to its shareholders for more than 25 years.
In Q4 2021, NextEra reported adjusted earnings growth of 3.7% year over year (YoY), making $814 million compared to $785 million made in the fourth quarter of 2020. The revenue for the quarter was $5 million, up 14.8% YoY. The performance was driven by the increase in average number of customers to nearly 82,000 from the prior-year period.5
NextEra Energy has a market cap of $169 billion. At the start of the FY22, there were executive managerial changes to the roster and additions to its backlog of contracts required to meets its expectations for the coming years.5
Brookfield Renewable Partners
Brookfield Renewable Partners owns different renewable power-generating facilities around the world in places like Asia, Europe, North and South America. It operates in the hydroelectric, solar, wind, and energy storage sectors, providing clean power solution.
As one of the few companies that regularly pays dividends, every quarter is crucial to meeting that mandate. In 2021, Brookfield generated FFO (funds from operations) of $934 million, up 10% from 2020 results. The performance was attributed to 'high-quality, inflation-linked contracted cash flows, organic growth initiatives and contributions from acquisitions'.6
Brookfield Renewable Partners has a market cap of $25.7 billion at the time of writing. The company has also invested approximately $4.3 billion across different markets and technology in which it operates to sustain future growth.6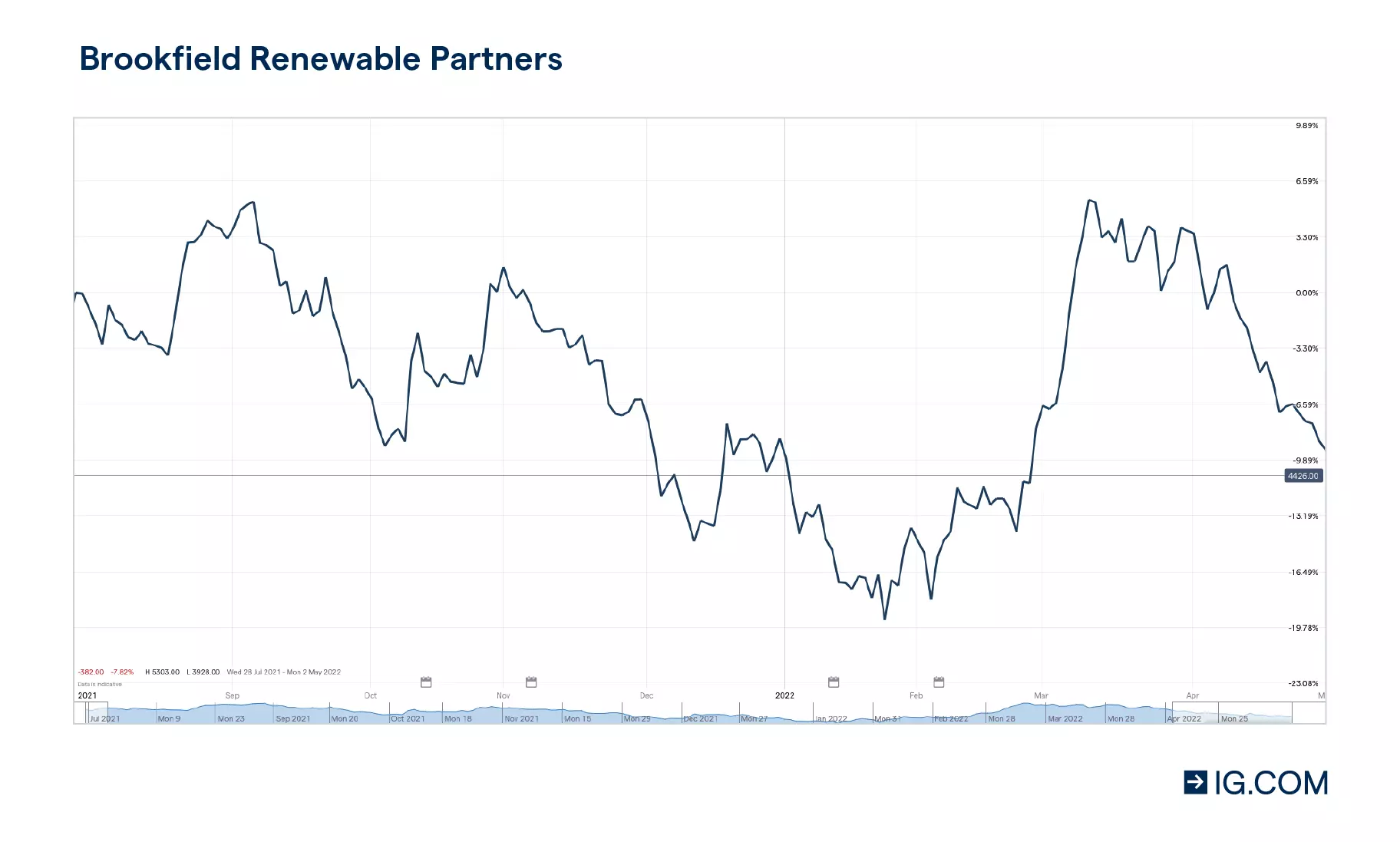 Enphase Energy
Enphase Energy manufactures software and hardware to generate power for home and residential areas. This involves solar power generation, energy storage units, and web-based monitoring and communication functions.
The company is responsible for creating revolutionary technology, microinverter, a device attached to each solar panel that enables you to monitor and make adjustments to each panel to generate maximum power.
In Q4 2021, Enphase Energy reported revenue of $412.7 million, up 55.8% compared to the same period a year-ago in which they posted $264.8 million.7 The performance was credited to a strong demand for its microinverter systems.
For FY21, Enphase sales went up 78.5% compared to the previous year's figures, posing $1.3 billion.7 The market cap for Enphase Energy was $26.1 billion at the time of writing.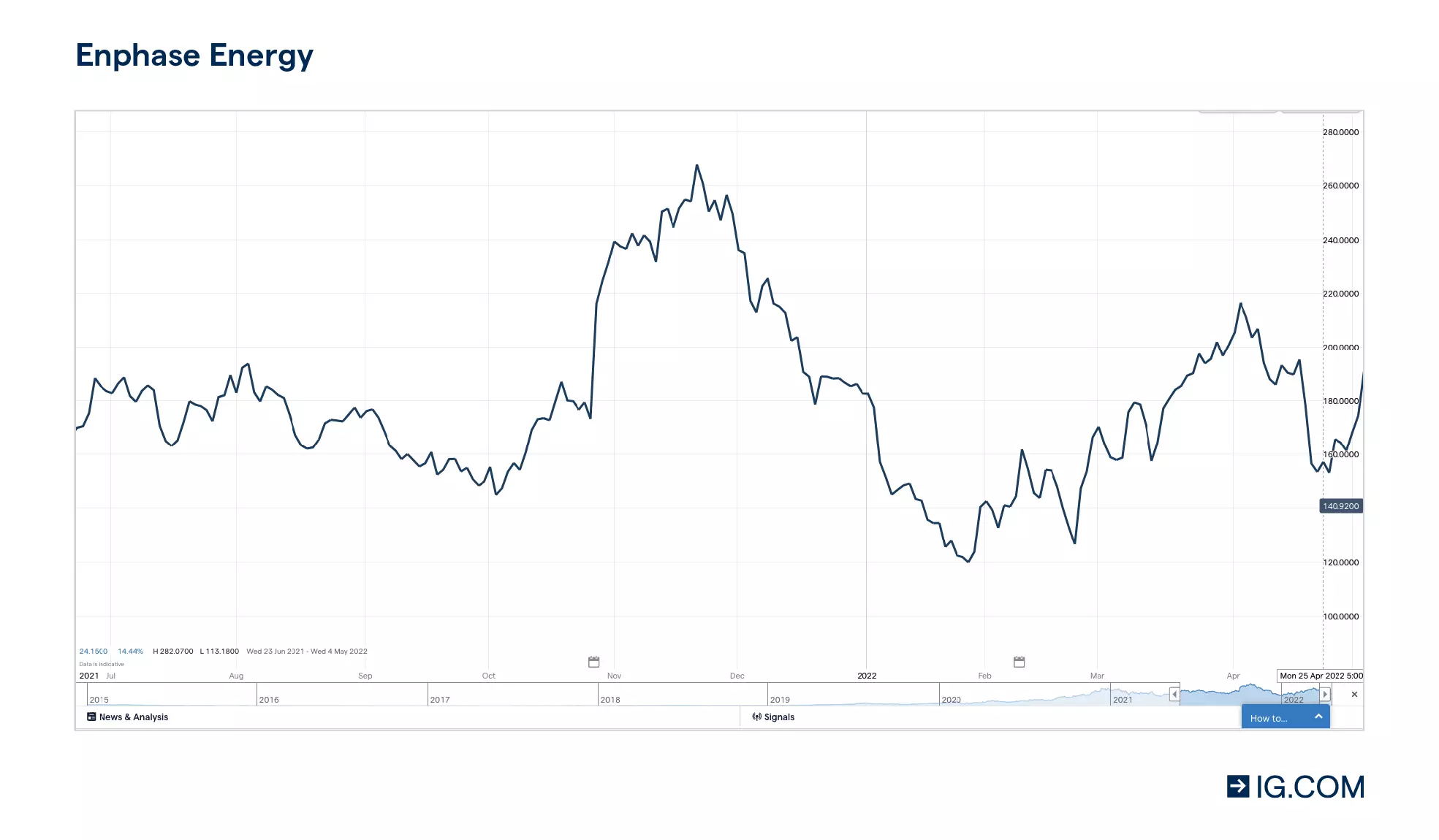 Canadian Solar
Canadian Solar designs and manufactures solar panels for sale globally, with several branches located in different continents. The company has also been one of the fastest growing battery storage businesses after it added this division to its operations.
The battery storage solutions business delivered nearly 900 MWh in its first year of launching, and is expected to double that figure in 2022.8
In Q4 2021, the company's revenue went up 47%, reported at $1.53 billion YoY. The performance was driven by a higher solar module average selling price (ASP) lower manufacturing costs and an increase in project sales. 8
For FY21, Canadian Solar generated total revenues worth $5.28 billion, up from $3.48 billion reported in 2020.8 Its market cap was reported at $2.1 billion at the beginning of April 2022.
Ways to trade climate change stocks
Trade with CFDs
With CFDs, you speculate on the difference in price from the point at which the contract is opened to when it's closed. You won't own the shares, but you'll trade the price movements rising or falling and make a profit on an accurate prediction.
You'll trade CFDs on leverage, opening your position by putting down a margin as your deposit. Note that both your profit and loss will be magnified, because it'll be calculated based on the full size of the position. Therefore, make sure you use risk management tools to mitigate further losses.
Trading climate change stocks summed up
The rise of climate crises has led to the adoption of alternative energy generation sources by companies and governments around the world
Some companies are involved in renewable energy while others participate in green initiatives to decarbonise power generation
You can speculate on the best climate change stocks in the UK and US with us by trading
You can get exposure to climate change stocks without owning them by opening a CFD trading account
IGA, may distribute information/research produced by its respective foreign affiliates within the IG Group of companies pursuant to an arrangement under Regulation 32C of the Financial Advisers Regulations. Where the research is distributed in Singapore to a person who is not an Accredited Investor, Expert Investor or an Institutional Investor, IGA accepts legal responsibility for the contents of the report to such persons only to the extent required by law. Singapore recipients should contact IGA at 6390 5118 for matters arising from, or in connection with the information distributed.
The information/research herein is prepared by IG Asia Pte Ltd (IGA) and its foreign affiliated companies (collectively known as the IG Group) and is intended for general circulation only. It does not take into account the specific investment objectives, financial situation, or particular needs of any particular person. You should take into account your specific investment objectives, financial situation, and particular needs before making a commitment to trade, including seeking advice from an independent financial adviser regarding the suitability of the investment, under a separate engagement, as you deem fit.
Please see important Research Disclaimer.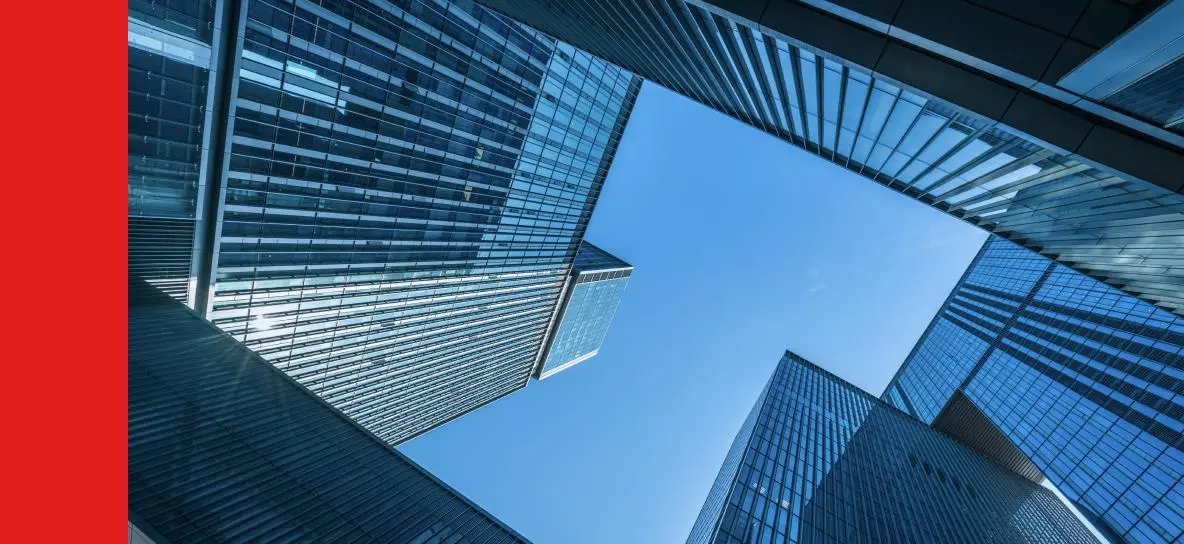 Explore the markets with our free course
Discover and learn how the range of markets you can trade on with IG Academy's online course – 'Introducing the financial markets'.
Put learning into action
Try out what you've learned in this shares strategy article risk-free in your demo account.
Ready to trade shares?
Put the lessons in this article to use in a live account – upgrading is quick and easy.
Trade on over 10,000 popular global stocks
Protect your capital with risk management tools
React to breaking news with out-of-hours trading on 70 key US stocks
Inspired to trade?
Put your new knowledge into practice. Log in to your account now.