5 of the top small-cap ASX stocks in June
Small-cap stocks present the possibility of greater share price appreciation due to their growth potential. Here is a list of five of the top small-cap ASX stocks for traders to consider in June 2023.
While they involve greater risk than their large-scale peers, small-cap stocks also bring the promise of more lucrative rewards given their higher growth potential as modest-sized companies.
A small-cap stock is generally defined as a company with a market capitalisation of between several hundred million to $2 billion.
As a result of this smaller size, they are often overlooked by both institutional and retail investors – especially given that players such as mutual funds will only invest in companies that have exceeded a certain market capitalisation threshold.
Small-cap stocks are also often overlooked by pundits and financial reporters, who prefer instead to focus on bigger companies with higher profiles and much larger market values.
Investors should still lend some attention to small-cap stocks, given their modest scale comes with potential advantages. By definition, they have far greater growth potential than large-scale companies that may have already maxed out in size. For this reason, small-cap stocks have the potential to deliver far greater capital gains.
Investors should also remain well aware, however, of the risks that accompany this greater growth potential. These include greater volatility during periods of market uncertainty and lower liquidity due to a smaller pool of interested buyers and sellers.
Smaller, fledgling companies can also be riskier investment propositions than larger companies, given they may not have established markets or access to favourable financing terms.
Despite the comparative lack of attention given to them, most of the roughly 2,000 companies that are listed on the ASX are categorised as small-cap shares. The benchmark indicator for the ASX small-cap share market is the S&P/ ASX Small Ordinaries Index (ASX: XSO), which is designed to measure companies included in the S7P/ASX 300 but not in the S&P/ASX 100.
Here is a list of five of the top ASX small-cap stocks to consider, for those investors who consider them an acceptable choice given their current risk/reward preferences.
1. Temple & Webster Group Ltd (ASX: TPW)
2. Serko Ltd (ASX: SKO)
3. Adairs Ltd (ASX: ADH)
4. Universal Store Holdings (ASX: UNI)
5. Brainchip Holdings (ASX: BRN)
1. Temple & Webster Group Ltd (ASX: TPW)
Furniture and homeware retailer Temple & Webster has leveraged a drop-shipping delivery model to bring products directly to the homes of customers, achieving 'faster delivery times and reducing the need to hold inventory.'
TPW is bouncing back from the impacts of the Covid pandemic, announcing in May that it had resumed year-on-year growth.
'In the face of turbulent macroeconomic conditions, it's incredibly satisfying to see Temple & Webster back in growth mode as we cycle out of periods impacted by COVID,' said CEO Mark Coulter. TPW said its cash position is strong, at $100 million with no debt.
Fund manager Wilson Asset Management is optimistic about TPW and expects it to gain market share, particularly given its investment in artificial intelligence to boost competitiveness.
2. Serko Ltd (ASX: SKO)
Tech company Serko says it has helped over 6,000 corporate customers to manage their travel programs and expenses with its own unique integrated software solution.
According to its FY23 results, SKO posted total year-on-year revenue growth of 154% to reach $48 million, ahead of its guidance range of $42 million to $47 million. SKO also reported a 93% rise in online bookings for the last financial year.
Fund manager Wilson Asset Management is bullish about Serko, expecting it to achieve its guidance of $63 million to $70 million in revenue for FY24 and $100 million in FY25, on the back of the resumption of international travel and a partnership with Booking.com.
3. Adairs Ltd (ASX: ADH)
As an independent provider of manchester goods and home furnishings, Adairs bills itself as Australia's 'largest omnichannel specialist retailer' in the space.
It owns and operates a trio of vertically integrated brands that include Adairs, Mocka and Focus on Furniture, with over 170 stories in Australia and New Zealand that operate alongside an expanding online presence.
Adairs' share price has dropped by roughly 30% over the past year, despite posting record revenues for the first half of FY23 that marked an increase of 34.1% over the same period last year.
The company has proven highly adaptable in the digital era, with online channels serving as a key growth driver and accounting for around 26.5% of all sales during the half.
4. Argosy Minerals (ASX: AGY)
Argosy specialises in the development of overseas lithium projects – a strong area of potential growth given the increasing uptake of electric vehicles internationally.
Its flagship development is the Rincon Lithium Project in Salta Province, Argentina, in which it currently holds a 77.5% interest. Argosy expects to eventually hold a 90% interest in the Rincon project.
In addition to Rincon, Argosy is also the full owner of the Tonopah Lithium Project in Nevada, USA.
4. Universal Store Holdings (ASX: UNI)
Youth fashion retailer Universal Store Holdings could benefit from its exposure to a younger consumer demographic that is more inclined to make discretionary retail purchases.
Goldman Sachs recently gave UNI a buy rating with a target price of $5.05 per share.
'UNI has a relatively more favourable younger consumer exposure, an under-penetrated store network and margin upside through Perfect Stranger,' Goldman said. 'With the stock trading on 8x FY24 P/E we believe valuation support limits further downside.'
5. Brainchip Holdings: (ASX: BRN)
Brainchip Holdings is an artificial intelligence company that claims to be the world's first commercial producer of neuromorphic processors that can mimic the way the human brain processes sensory inputs.
Brainchip's Akida neuromorphic processor has already found applications in the fields of smart car development and autonomous driving technology.
As an AI company, Brainchip's share price could receive a boost from the huge buzz surrounding the potential of generative AI technologies such as Chat GPT.
Take your position on over 13,000 local and international shares via CFDs or share trading – all at your fingertips on our award-winning platform.*
Learn more about share CFDs or shares trading with us, or open an account to get started today. *
Winner of 'Best Multi-Platform Provider' at ADVFN International Finance Awards 2022
IGA, may distribute information/research produced by its respective foreign affiliates within the IG Group of companies pursuant to an arrangement under Regulation 32C of the Financial Advisers Regulations. Where the research is distributed in Singapore to a person who is not an Accredited Investor, Expert Investor or an Institutional Investor, IGA accepts legal responsibility for the contents of the report to such persons only to the extent required by law. Singapore recipients should contact IGA at 6390 5118 for matters arising from, or in connection with the information distributed.
The information/research herein is prepared by IG Asia Pte Ltd (IGA) and its foreign affiliated companies (collectively known as the IG Group) and is intended for general circulation only. It does not take into account the specific investment objectives, financial situation, or particular needs of any particular person. You should take into account your specific investment objectives, financial situation, and particular needs before making a commitment to trade, including seeking advice from an independent financial adviser regarding the suitability of the investment, under a separate engagement, as you deem fit.
Please see important Research Disclaimer.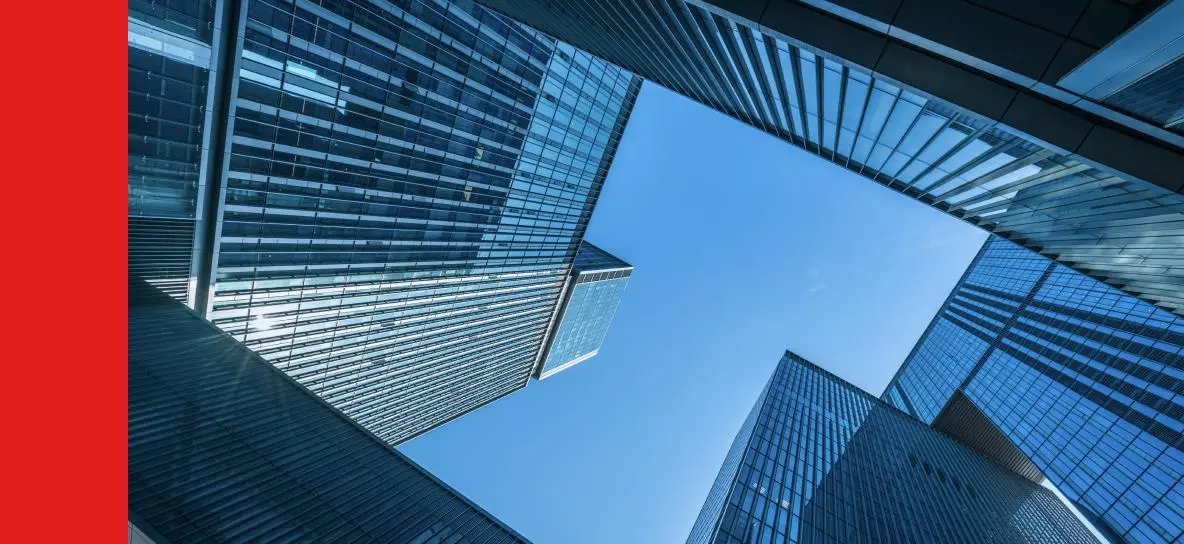 Seize a share opportunity today
Go long or short on thousands of international stocks.
Increase your market exposure with leverage
Get spreads from just 0.1% on major global shares
Trade CFDs straight into order books with direct market access