TikTok stock: how can you invest and is it worth it?
We examine how you can trade ByteDance – the owner of TikTok – before a potential IPO, as well as examine a number of key variables currently impacting the company.
Is ByteDance (TikTok) publicly traded?
ByteDance – the owner of TikTok – is not currently a publicly traded company. Moreover, ByteDance has not provided any indication as to when it may list or how the recent issues between the US and China may impact a potential future listing.
For those unfamiliar, ByteDance Limited is a Chinese multinational internet technology company which develops and owns a number of products and services, including TikTok, which is arguably their most popular application.
TikTok – a short form video application – has grown extremely popular over the last few years, particularly among Millennials and Generation Z. This popularity is often attributed to the app's ease of use, including the ability to effortlessly create and share content, the general 'fun factor' of the app, and a raft of star TikTok users that drive individuals to the platform.
Quantifying this popularity, according to estimates provided by the advertising consultancy firm Wallaroo, TikTok has:
Over 800 million monthly active users
Over 2 billion total app downloads
An engaged user based, with users spending an average of 52 minutes per day on the app. Users open the app on average 8 times per day.
A strong culture of creation, with 83% of TikTok users having posted a video in the past
More specifically to the United states, TikTok is estimated to have:
80 million monthly active users
A gender-user split of 60% female, 40% male
39.2 million unique mobile visitors in April online
130 million app downloads in the first quarter of fiscal 2020
In spite of this popularity and as noted above – ByteDance and by extension TikTok – remain privately listed. This ultimately means there is no easy way for investors and traders to speculate on the company as well as no clear or transparent valuation for the general public.
How to trade and invest in ByteDance (TikTok) shares?
While ByteDance remains a private company, investors can gain exposure to the IPO before listing by trading contracts for difference (CFDs) on the predicted market capitalisation of the company before it lists, with IG's ByteDance (TikTok) grey market.
IG's grey market price is based on our prediction of ByteDance's market cap at the end of the first trading day.
For example, if you think the estimated value of the company is over- or under-priced, our grey market enables you to take advantage of this disparity before the shares are released publicly on the stock exchange. Follow the steps below to start trading the ByteDance (TikTok) grey market now:
Create or log in to your trading account and go to our trading platform
Decide whether you want to trade CFDs
Search for 'ByteDance'
Choose your position size
Open your position and monitor your trade
Beyond trading the company long, as noted above, the ByteDance grey market gives traders the opportunity to trade both long and short before a potential IPO.
To take a short position in ByteDance before the IPO:
Create or log in to your trading account and go to our trading platform
Search for 'ByteDance'
Choose your position size
Choose 'sell' in the deal ticket to go short and speculate on the price falling
Confirm and monitor your short position
Mind you, when and if ByteDance does potentially list, you will be able to invest in it like any other stock through IG's share trading platform. In saying that, while rumours have swirled over the last year about the timing and potentiality of a listing – with some speculating that ByteDance could list in Hong Kong or Shanghai – such speculations have not been officially confirmed by the company.
Is ByteDance (TikTok) a good investment?
Off the back of TikTok's explosive growth as well as the company's other core product offerings, ByteDance has attracted a significant number of high profile investors over the last few years.
Impressively, across 9 funding rounds ByteDance has raised a total of US$7.4 billion, according to CrunchBase. At ByteDance's latest funding round – led by Tiger Global Management – the company boasted an implied valuation of between US$90-100 billion – according to the Wall Street Journal.
Other high profile early investors in ByteDance include: Goldman Sachs, Morgan Stanley, Softbank, and Sequoia Capital China.
Of course, while those financial firms evidently believe that ByteDance was a good investment at the time, the company has come under increasing scrutiny from a number of governments in 2020.
The United States and India are two key government's that have taken issue with ByteDance and the way it configures its apps – with both citing security concerns as a key issue. Interestingly, while India simply banned TikTok outright – as well as a number of prominent Chinese apps – the United States has taken a different approach, instead requiring ByteDance to sell its US operations.
'There is credible evidence that leads me to believe that ByteDance Ltd […] through acquiring all interests in musical.ly, […] might take action that threatens to impair the national security of the United States,' US President Donald Trump said in a executive order on the matter.
As it currently stands, President Trump has given ByteDance until 12 November to spin off its US operations. In the race to acquire ByteDance's US TikTok operations are Oracle, Microsoft, Wal-Mart and Twitter.
Adding another twist to this increasingly high-drama situation, according to recent reports from Bloomberg, the Chinese government would be required to sign off on any potential sale, possibly stretching out the timeline of the sales process.
How does TikTok make money?
Looking beyond those regulatory issues, like the majority of social media companies – including Facebook, Twitter and SnapChat – ByteDance's TikTok makes the majority of its money from advertising.
With TikTok boasting a significant amount of highly engaged users, the appeal of advertising through the platform is highly intuitive – especially if the aim is to reach a younger demographic. Looking at the options for advertisers, the five types of TikTok ad options include: in-feed ads, TopVIew, branded hashtag challenges, and branded effects, according to Later.
Advertisers have indeed flocked to ByteDance's many product offerings over the last year, with Reuters reporting that the company's revenue more than doubled on a year-over-year basis during the first quarter of fiscal 2020.
ByteDance is said to have brought in US$5.64 billion in revenue (~40 billion yaun) for the quarter ending March 2020 – representing a staggering increase of ~130%.
Reuters, speaking to a person familiar with the matter, who chose not to be identified, said ByteDance is targeting revenues of 200 billion yaun in 2020. Interestingly however, another investor, who also asked not to be identified, told TechCrunch that of that 200 billion yaun projection, only 30 billion yaun – or around 15% – is/was expected to be derived from 'TikTok and other emerging businesses.'
Looking forward, IG Chief Market analyst, Chris Beauchamp, recently argued:
'As advertisers cut back on spending on ads seen on Mark Zuckerberg's platform, so they will cast around for other destinations for their funds. And as TikTok explodes in popularity, reaching more people, so the attraction of ads on that platform increases, driving up revenue.'
Mr Beauchamp added that while advertising remains the key source of income for ByteDance 'it is always looking to develop new products that could fortify its revenue stream.'
ByteDance key personnel: who manages the company?
| | |
| --- | --- |
| Name | Title |
| Yiming Zhang | Founder, CEO, and Chairman of the Board |
| William Ford | Board Director |
| Arthur Dantchik | Board Director |
| Neil Shen | Board Director |
| Philippe Laffont | Board Director |
| Vanessa Pappas | Interim CEO of TikTok and COO of ByteDance |
| Nan Zhang | CEO of ByteDance China |
| Lidong Zhang | Chairman of ByteDance China |
Where next for ByteDance (TikTok)?
The situation currently facing ByteDance and by extension TikTok remains highly fluid. With no clear buyer of ByteDance's US TikTok operations and with the potential need for the Chinese government to approve any sale, one is left wondering how feasible Trump's 12 November deadline is.
Others have questioned the legalities of a forced US TikTok sale – further adding uncertainty to the proceedings.
Elsewhere, it's difficult to say how ByteDance less its US TikTok operations would be valued: would it be a net positive or negative for the company? Are investors overestimating the value of TikTok?
Some think not. One investor told TechCrunch that in the wake of the United State's moves against ByteDance, the company 'went from having a potential overseas market of 6 billion users to just China, where Douyin and Toutiao are reaching saturation.'
Finally, it's important to understand that because the price of the ByteDance grey market reflects events occurring in the real world – it is possible that the sale of TikTok's US operations may result in steep volatility in the ByteDance (TikTok) grey market price – both up and down.
Start trading the ByteDance (TikTok) grey market, before the potential IPO – long or short – with a live or demo account with IG today.
This information has been prepared by IG, a trading name of IG Markets Limited. In addition to the disclaimer below, the material on this page does not contain a record of our trading prices, or an offer of, or solicitation for, a transaction in any financial instrument. IG accepts no responsibility for any use that may be made of these comments and for any consequences that result. No representation or warranty is given as to the accuracy or completeness of this information. Consequently any person acting on it does so entirely at their own risk. Any research provided does not have regard to the specific investment objectives, financial situation and needs of any specific person who may receive it. It has not been prepared in accordance with legal requirements designed to promote the independence of investment research and as such is considered to be a marketing communication. Although we are not specifically constrained from dealing ahead of our recommendations we do not seek to take advantage of them before they are provided to our clients.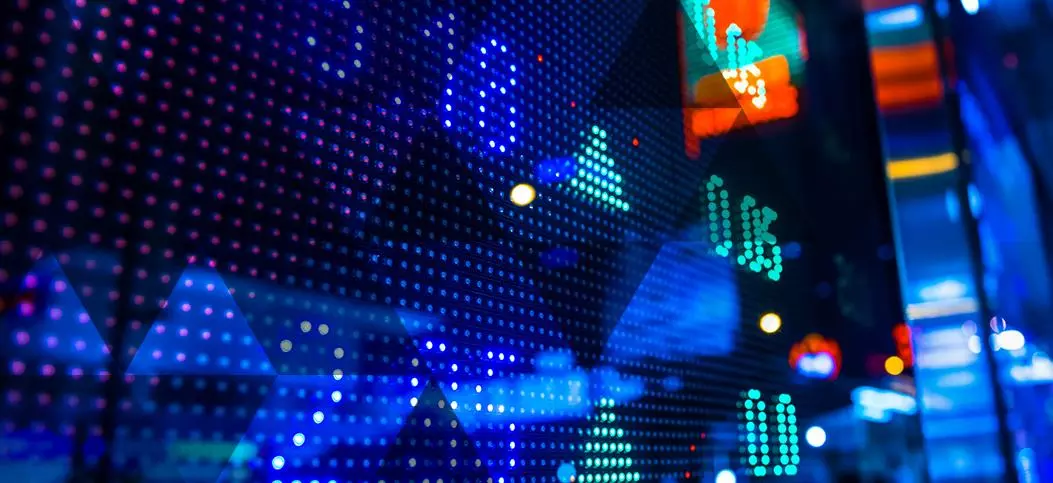 Explore the markets with our free course
Discover the range of markets you can trade on - and learn how they work - with IG Academy's online course.
Ready to trade indices?
Put the lessons in this article to use in a live account. Upgrading is quick and simple.
Get fixed spreads from 1 point on FTSE 100 and Germany 40
Protect your capital with risk management tools
Trade more 24-hour markets than any other provider – 26 in total
Share IG and get rewarded
Share us, be rewarded
Earn up to $51,000 for introducing your friends to us.
Terms and conditions apply.