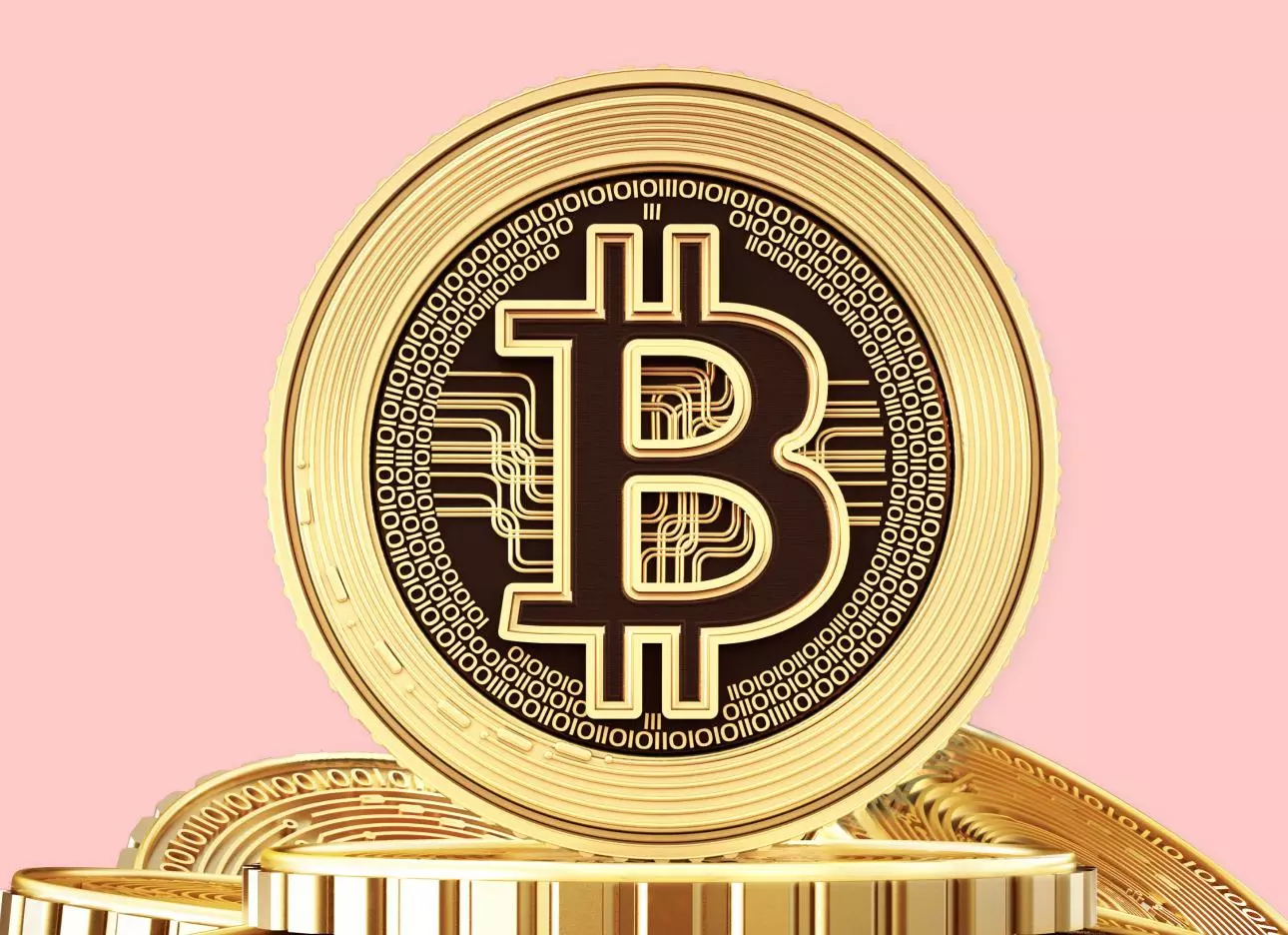 How to trade bitcoin
The first ever cryptocurrency – bitcoin – is famed for its volatility and risk. Learn more about bitcoin trading with us, the world's No.1 CFD provider.1
In 2010, bitcoin traded at less than $0.01. By late 2021, this was above the $40,000 mark. The bitcoin story is one of meteoric rallies and bursting speculative bubbles, with one constant – market volatility. This unpredictability – and high risk – is what attracts traders, but also why bitcoin trading should be approached cautiously by beginners and experts alike.
You can start trading on bitcoin by following these four steps:
Decide how you want to trade bitcoin
Traditionally, bitcoin trading has involved the buying and selling of the cryptocurrency on an exchange. But, you can also trade on bitcoin by speculating on its price movements using CFDs. These are a type of derivative – meaning you'll take a position on market movements without owning any underlying coins.
Because CFDs are traded over-the-counter (OTC), you don't need to buy and sell on a bitcoin exchange. Plus, CFDs are leveraged, which means you'll use margin to open your position. This gives you full exposure to the larger position, for a smaller initial outlay. However, leverage amplifies your profits and losses, so be sure to take steps to minimise this risk.
Although CFDs are available on our award-winning platform,2 you can also choose to trade bitcoin via MetaTrader 4 and access additional charting options on ProRealTime. And, thanks to our large client base, our bitcoin market is relatively liquid – so you're more likely to have your orders filled at your desired price, even if you deal in large sizes.
Alternatively, you could take a position with CFDs on our Crypto 10 Index – an index tracking the price of the top ten cryptocurrencies, including bitcoin, weighted by market capitalisation.
Trading bitcoin with CFDs
When trading with CFDs, you'll open your position on margin – an initial deposit that's a fraction of your total market exposure. If you think bitcoin's price is set to rise, you'd 'buy' the market, or 'sell' if you think it'll fall.
But, because the margin deposit is less than your actual exposure, your potential losses could exceed the deposit amount. It's important to always take steps to manage your risk.
Trading bitcoin on an exchange
As mentioned, you buy bitcoin itself when you trade the crypto on an exchange. This means that you'll need to create an exchange account, put up the full value of the asset to open a position, and store your bitcoin in your own virtual wallet until you're ready to sell. Unfortunately, we don't offer these services.
Here's how trading bitcoin with CFDs compares with buying the cryptocurrency through an exchange:

Trading bitcoin with CFDs
Buying bitcoin through an exchange
Cost to get exposure to 1 bitcoin
Margin for retail clients is 50% of the total value of the coin
Full cost of the coin
Short selling
Yes – select 'sell' to open your CFD position
No – unless there is a willing counterparty
Execution
0.0107 second execution speed and access our unique deep liquidity3
Dependent on exchange liquidity levels
Restrictions on funding and withdrawing
None, withdrawing or adding funds is free and instant if transferred by debit card

4

You may be charged fees and encounter restrictions on adding or withdrawing funds
Overnight funding charge
Yes
No
Risks
CFDs are complex instruments and come with a high risk of losing money rapidly due to leverage. Keep in mind that losses can exceed your margin deposit, so it's important to manage your risk
Losses can accrue rapidly, so it's important to manage your risk.
Note: CFDs are complex instruments and come with a high risk of losing money rapidly due to leverage.
What moves bitcoin's price?
To take a position on a bullish trend or short the latest bubble, you first need to understand the factors that have an impact on bitcoin's price:
Bitcoin supply. The current bitcoin supply is capped at 21 million, which is expected to be exhausted by 2140. A finite supply means that the price of bitcoin could increase if demand rises in the coming years
Bad press. Any breaking news that concerns bitcoin's security, value and longevity tends to have a negative effect on the coin's overall market price
Integration. Bitcoin's public profile depends on its integration into new payment systems and banking frameworks. If this is carried out successfully, demand might rise which will have a positive effect on bitcoin's price
Key events. Regulation changes, security breaches and macroeconomic bitcoin announcements can all affect prices. Any agreement between users on how to speed the network up could also see confidence in bitcoin rise – pushing the price up
Market capitalisation. The value of all the coins in existence and how users perceive this to be developing will increase or dampen demand. Growing market capitalisation could see bitcoin become a more sought-after investment
Bitcoin trading strategies
Bitcoin day trading
Bitcoin swing trading
Bitcoin scalping
Bitcoin hedging strategy
Automated trading
Day trading CFDs means you'll open and close a position within one single trading day – you won't have any bitcoin market exposure overnight. So, you'll avoid overnight funding charges on your position.
This strategy could be for you if you're looking to profit from bitcoin's short-term price movements, and it can enable you to make the most of daily volatility in bitcoin's price.
Note that overnight funding is charged based on positions held at 10pm UK time. International times may vary.
Bitcoin swing trading is all about taking advantage of short-term price patterns, based on the assumption that prices never go in one direction in a trend. Instead, swing traders look to make money from both the up and down bitcoin movements that occur in a narrow timeframe.
This means that bitcoin swing traders tend to be more interested in small reversals in the crypto's price. Swing traders will attempt to spot these reversals ahead of time, and trade to make profits from a collection of smaller market moves rather than a broad trend.
Scalping is a short-term trading strategy that takes small but frequent profits, focusing on achieving a high win rate. The theory is that you can just as easily build a big trading account by taking smaller profits time and time again, as you can by placing fewer trades and letting profits run. Scalping requires a very strict exit strategy as losses can very quickly counteract the profits – especially in volatile markets like bitcoin.
Most scalpers will close positions before the end of the day, because the smaller profit margins from each trade will quickly get eroded by overnight funding charges.
With bitcoin hedging, you're attempting to reduce your risk in the short-term by hedging an existing position with a second, opposite position. In this way, you protect yourself from unfavourable movements in the bitcoin market.
For example, if you hold bitcoins but fear a short-term depreciation of the cryptocurrency, you'd open a short position. If the market price for bitcoin then actually falls, the profits from the second position would offset the losses from the first. Please remember that, although hedging could lessen your risk, you'll still incur fees on both positions, which should be figured into all your calculations.
Automated bitcoin trading makes use of autonomous algorithms to open and close trades according to set rules, such as points of price movement. Once the bitcoin market conditions match the predetermined criteria, trading algorithms (algos) can execute a buy or sell order on your behalf.
With us, you'll be able to trade on bitcoin algorithmically through partnerships we've established with respected platforms, including ProRealTime and MetaTrader 4, as well as our native APIs.
Make your first bitcoin trade
When you trade bitcoin via CFDs, you're using a leveraged derivative to speculate on bitcoin's price movements and never take ownership of any real bitcoins. This means you can go long or short on the cryptocurrency, and the accuracy of your prediction and the size of the market movement will determine your profit or loss.
Once you're ready to start trading bitcoin, follow these steps:
Open a bitcoin CFD trading account
Opening a CFD trading account is quick and easy. And, there's no obligation to fund your account until you're ready to trade.
To practise your bitcoin trading without risking your own capital, you can also try out our demo account. You'll get $20,000 in virtual funds and can learn more about trading bitcoin markets on our award-winning platform2 for free.
Here's a quick overview of trading CFDs on bitcoin
CFDs
Main advantages
Trade rising and falling markets on margin without owning bitcoin
Set up risk management tools like stop-loss orders
Main risk
Losses can exceed your margin deposit, so it's important to manage your risk
Available to
All clients
Traded in
Over-the-counter contracts
Commission
There will be no commission charge for Bitcoin CFDs, and we charge spread instead5
Trading platform
Trading platforms Web platform, mobile app, third-party platforms like MT4 and ProRealTime
Build a trading plan
A trading plan is a comprehensive decision-making plan for your bitcoin trading activity. It helps you decide when and how much to trade, and should clearly indicate:
Your motivation for trading
The time commitment you want to make
Your trading goals
Your attitude to risk
Your available capital for trading
Personal risk management rules
The markets you want to trade
Your strategies
Steps for record keeping
Do your research
Bitcoin markets are notoriously volatile, and important news events could impact on them both heavily and quickly. It's crucial to stay up to date on bitcoin news and any developing stories that could potentially cause market movements. To help you in this, our platform features expert analyses from our in-house team, in addition to a news feed.
Get the latest bitcoin news
Manage your risk and place your trade
Because you're opening your position on margin, your losses could exceed the margin deposit if the market moves against you. To help manage this risk, you can set a stop-loss level in the deal ticket. If triggered, the stop-loss will automatically close your position and cap your risk.6
To lock in profits if the market moves in your favour, you can also enter a limit level. Here, your trade will be automatically closed to secure positive returns as soon as the market reaches the price you've set.
Remember that, when trading CFDs, each contract will specify an amount per point of market movement. If the CFD is for $10 per point, and the underlying cryptocurrency price moves 10 points, your profit or loss – excluding costs – will be $100 per contract.
Once you've set the number of CFDs you want to trade, your stop-loss and limit levels, you'd open your position by clicking on 'Place trade'.
Monitor and close your position
Click on the 'Positions' tab on the left menu. Select 'Close position' and set the number of CFDs you'd like to close. Alternatively, open the market's deal ticket and take the opposite position to one you have open – for example, if you bought CFDs to open, you'd now sell, and vice versa.
Open a bitcoin CFD trading account


Seize opportunity on a market known for its volatility
Deal on an award-winning trading platform and mobile app2
Get support when you need it with round-the-clock assistance from our customer service team, except on Saturdays from 6am to 4pm (UTC+8)
Trade with a FTSE 250-listed provider7 with more than 45 years of experience
Can I trade bitcoin on MetaTrader 4 platform?
Yes, you can trade CFDs on bitcoin via MetaTrader 4. If you already have an MT4 account but want to use our services, you'll need to create a live account before you can trade with us.
After you've set up a live account with us, you'll then need to set up and fund a live MT4 account before you can access our CFD offering. You can then log into your pre-existing MT4 platform with your IG credentials, which will preserve all of your chart data and analysis.
Do I need to use an exchange to trade bitcoin?
You need to use an exchange if you're wanting to buy and own physical bitcoin. However, if you're looking to speculate on bitcoin price movements without taking ownership of the cryptocurrency, then you can trade using derivative instruments.
With us, you can use our CFDs to take a position on bitcoin prices. Because CFDs are derivatives, you can trade both rising and falling markets. If you think the market will rise, you'd 'go long'. If you think it'll fall, you'd 'go short'.
By comparison, if you buy and own bitcoin, you'll only be able to profit if you sell the crypto for more than you originally paid for it.
That said, going short with a CFD is a high-risk way of trading because the market price of bitcoin can rise substantially – theoretically, without limit. This means that your losses on a short position could be unlimited.
Do I need a bitcoin wallet when trading with CFDs?
No, you won't need a bitcoin wallet when trading with us. You also won't have to open an account with an exchange.
When you trade on bitcoin via CFDs, you're using derivatives to speculate on bitcoin's price movements and never take ownership of bitcoins. This means you can go long or short on the cryptocurrency, and the accuracy of your prediction and the size of the market movement will determine your profit or loss.
However, please remember that CFDs are complex financial instruments that can accrue losses rapidly. Always make sure you understand how they work before trading, and consider whether you can afford the risk of potential monetary loss.

What are the bitcoin's trading hours?
Bitcoin is traded 24 hours a day, seven days a week on exchanges around the world. However, some hours will see increased volatility and liquidity. This happens, for example, when the European, UK and US markets are all getting into their stride for the day. With us, you can trade on bitcoin CFDs 24 hours a day, except between 6am on Saturday morning (UTC+8) and Saturday at 4pm (UTC+8).
What is the minimum amount to start bitcoin trading?
The margin requirements on bitcoin CFDs are comparatively high – currently 50% margin but can be increased in times of market volatility. This means that cryptocurrency trading can be, relative to other markets, expensive.
To get a better idea of the costs of trading, consider opening a demo account. You'll get $20,000 in virtual funds to trade not only bitcoin and other cryptos, but over 13,000 popular markets.
Should I trade on bitcoin with CFDs?
How you trade bitcoin is entirely up to you.
CFDs can be opened on margin. Here, you'll pay a deposit that's only a fraction of your total market exposure. So, at a margin deposit of 50%, if the total exposure for the trade is $1000, you'll deposit $500. But, the profit and loss on the trade is calculated on the total exposure, not the deposit – meaning that your losses could far outweigh the deposit amount.
If you use a CFD to 'go short', the amount you risk is potentially unlimited because market prices can keep rising. You can manage your risk with CFDs, however, by making use of the stop-loss order on the deal ticket. Your position will be automatically closed on your behalf if the stop-loss is triggered.6
You might be interested in…
Discover everything you need to know about bitcoin halvings.
Explore cryptocurrencies and how to speculate on them.
Trade on ether – regardless of whether it rises or falls, without having to own any coins.
1 Based on revenue (published financial statements, October 2022)
2Best Finance App, Best Multi-Platform Provider and Best Platform for the Active Trader as awarded at the ADVFN International Financial Awards 2023.
3 Correct as of 1 February 2022. Average speed calculated from 1 to 28 February 2022.
4 There may be transaction fees for other payment methods.
5 Other fees and charges may apply.
6 Stop-loss orders close your position automatically if the market moves against you. Normal stop-loss orders are free, but there's no guarantee of protection against slippage. Guaranteed stops will close your position exactly at the price you specified, but incur a premium if triggered. Losses for both products can occur rapidly.
7 IG is part of IG Group Holdings Plc, a member of the FTSE 250.