Discover everything you need to know about war economies, including what they are, why they exist, how they work and see some examples of a war economy.
What is a war economy?
A war economy is formed when a country reorganises its industries during times of war to ensure a country's production capacity is configured in an optimum way to aid the war effort. In a war economy, governments must ensure that resources are allocated efficiently to support both the war effort, as well as civilian consumer demands.
Why do war economies exist?
War economies exist during times of conflict, and they are a means through which one country tries to gain an economic and production advantage over their adversaries. War economies are often seen as a necessity for governments that are engaged in open conflict in order to ensure that the defence and security of the country are assured.
Countries with war economies can often emerge from conflicts with a stronger economy than they had going into it. Examples of this include America and Japan after World War Two, and South Korea after the Korean War. The latter economic revival has since become known as the Miracle on the Han River.
Follow the steps below to take a position on a range of commodities, indices, shares and forex pairs with IG:
Decide which market you want to trade
Carry out a fundamental and technical analysis
Take steps to manage your risk
Open, monitor and close your position
How does a war economy work?
A war economy works because governments prioritise the production of any goods and materials that can support the war effort. Governments may also take steps to ensure that resources such as food are being allocated appropriately to ensure maximum efficiency through rationing.
In addition, tax revenues are often reassigned to support the war effort at the expense of other projects which – during peacetime – a country might desperately need.
Governments can raise additional revenues to sustain a war economy through issuing financial instruments such as war bonds, or by outright raising taxes on the civilian population. They can also incentivise businesses to shift their production towards military equipment and other defence assets that are more helpful to the war effort, than other products which might be seen as more of a peacetime luxury.
Examples of war economies
Many countries had war economies during World War Two, including those from the Allied and Axis powers. Germany had already started to shift to a war economy before the war was officially declared, with rearmament rapidly expanding after the Nazis came to power with Adolf Hitler as chancellor in 1933.
The war economy of Germany helped enormously with the rearmament drive, and it led to the swift conquest of neighbouring countries such as Poland, Belgium and France at the start of the war. Production was shifted to arms, fighting equipment and combat gear for soldiers, at the expense of luxury goods.
Another example of a war economy is that of the US during World War Two. America's neutrality until the attack on Pearl Harbour allowed it to build up significant trade relations with the Allied powers, which boosted the country's economy significantly.
Manufacturing was shifted towards military equipment and munitions which were in desperate demand in Europe at the time, and which the US would need itself once it entered the war. The boost to exports helped to establish the US as the dominant world superpower at war's end, and the war economy of 1941-1945 was no doubt a significant factor behind this.
This information has been prepared by IG, a trading name of IG Markets Limited. In addition to the disclaimer below, the material on this page does not contain a record of our trading prices, or an offer of, or solicitation for, a transaction in any financial instrument. IG accepts no responsibility for any use that may be made of these comments and for any consequences that result. No representation or warranty is given as to the accuracy or completeness of this information. Consequently any person acting on it does so entirely at their own risk. Any research provided does not have regard to the specific investment objectives, financial situation and needs of any specific person who may receive it. It has not been prepared in accordance with legal requirements designed to promote the independence of investment research and as such is considered to be a marketing communication. Although we are not specifically constrained from dealing ahead of our recommendations we do not seek to take advantage of them before they are provided to our clients.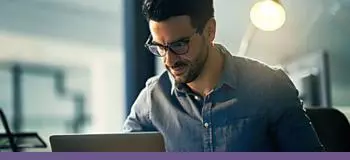 Explore the markets with our free course
Discover the range of markets and learn how they work - with IG Academy's online course.