What are the top water stocks and ETFs to watch?
Explore the ins and outs of the water industry and learn about the top water stocks and ETFs from around the world.
What you need to know about the water industry
Water is crucial to every country in the world, but each one manages their resources differently. Historically, water has been owned and managed by the state to ensure citizens have access at the right price.
However, many countries have gradually turned to the private sector after realising public ownership was not delivering the funding for the innovation needed to tackle the growing challenges of the market. Privatisation may have put a vital commodity into the hands of profiteering business, but it has also provided greater investment and a faster pace of development.
Some nations have embraced privatisation more than others. For example, England's entire market is privatised while governments in countries like France, Spain and India still manage some of their own water supplies. Some prefer to let private companies manage the whole network while others prefer private-public partnerships. Understanding the regulatory environment of each country is just as important as understanding the investment case for each stock.
How to start trading in water
Research the companies
Identify your opportunity
Place your trade
Find out more about how to trade in water
Once you have your strategy and have decided how you'd like to trade, you can open an account with us to get started. Or, if you want to test your strategy risk-free, then try our demo account.
But, remember that all trading incurs significant risks. Always ensure that you can afford to take the risk of losses before opening a position.
Top-performing water ETFs to watch
Water exchange traded funds (ETFs) use the power of pooled funds to invest in a wide selection of water-related companies. Here, we look at five water ETFs that have performed well over the past 48 months.
*Based on the 48 months preceding 18 August 2021
Invesco Water Resources ETF
The Invesco Water Resources ETF is based on the Nasdaq OMX US Water Index. This index attempts to track the performance of exchange-listed US companies involved in water purification and conservation products for homes, businesses and industries. The fund invests at least 90% of its total assets in common stocks, American depositary receipts (ADRs) and global depositary receipts (GDRs).
First Trust Water ETF
The First Trust Water ETF is based on the ISE Clean Edge Water Index. The index is weighted by market capitalisation, and tracks the top 36 companies that derive a substantial portion of their revenues from the potable and wastewater industry.
Invesco Global Water ETF
The Invesco Global Water ETF is based on the Nasdaq OMX Global Water Index, and generally invests at least 90% of its total assets in companies listed on a global exchange. These companies, much like Invesco's US-focused water ETF, create products designed to conserve and purify water for homes, businesses and industries.
Invesco S&P Global Water Index ETF
The Invesco S&P Global Water Index ETF is based on the S&P Global Water Index. The index's constituents comprise of water utility, infrastructure, equipment and material companies. Generally, the fund invests at least 90% of its total assets in securities, American depositary receipts (ADRs) and global depositary receipts (GDRs).
iShares Global Water UCITS ETF
The iShares Global Water UCITS ETF is based on the S&P Global Water Index, and offers broad exposure to companies related to water. It has made direct investments in the top 50 global water companies and aims to track their performance. This means it, like other water ETFs, has the stability of a water stock but with less risk because of its diversification.
Top water stocks
These are the largest publicly traded water stocks from the UK, US, Europe and Asia.
Top three UK water stocks
Severn Trent (SVT)
Severn Trent is a listed UK water company serving around 4.5 million homes and 8 million customers across the Midlands. The company operates within the catchment areas of two of Britain's largest rivers – the Severn and the Trent, which is where its name comes from. The company has vowed to have the lowest water bills in England and Wales until at least 2025.
Severn Trent's business services division gives it exposure to higher growth and unregulated markets in the UK and Ireland.
United Utilities (UU)
United Utilities is the UK's largest listed water and wastewater company, and serves over 3 million homes and 200,000 businesses in the North West of England. Around half of the water it supplies to customers comes from Cumbria and Wales, with the rest taken from the River Dee. The company is also the 'largest corporate landowner in England' with 56,000 hectares under its belt. Its wholesale arm maintains reservoirs and water treatment works across the region.
Pennon Group (PNN)
Pennon Group is the smallest but most diverse of the three water stocks listed in London. Its core water and sewerage businesses are offered through South West Water and Bournemouth Water. These serve about 1.7 million people (mostly in Cornwall, Devon and Dorset) and 160,000 businesses. However, it also owns Viridor, a recycling business that manages about 7 million tonnes of waste each year, which it either recycles or sends to its energy recycling facilities that turn it into electricity.
Viridor is a unique gem in the Pennon crown. The business serves over 150 local authorities but is nowhere near as regulated as the core water unit. This means Pennon has better growth opportunities through recycling and a very reliable water business acting as a backbone.
Top 15 US water stocks
American Water Works (AWK)
American Water Works is by far the largest publicly-listed water company in the US. It provides drinking water, wastewater and other related services to more than 14 million people in 46 states, making it one of the most geographically diverse suppliers in the country.
It has a substantial military services group, which owns and operates water and wastewater systems on domestic US military sites.
Essential Utilities (WTRG)
Essential Utilities, formerly known as Aqua America, operates in eight US states: Pennsylvania, Ohio, North Carolina, Illinois, Texas, New Jersey, Indiana and Virginia. It provides water utility services to around 3 million people and wastewater services to another 250,000.
The company has grown over the years through acquisition, having made over 370 purchases since 1995. In fact, the 28 acquisitions made between 2016 and 2018 alone helped drive more than a 5% lift in customer growth.
Pentair (PNR)
Pentair is a US-listed business but operates in 30 countries worldwide, with headquarters in London. Its activities are broad, from treating residential water to supplying valves, smart products and filtration systems.
The company decided last year to become a pure play water company by separating out its other business activities. It separated its water and electrical businesses into two industry-leading public companies, with the water business retaining the Pentair name and the electrical business spun off into nVent Electric.
American States Water (AWR)
American States Water owns the Golden State Water Company and the electricity-supply arm named American States Utility Services. Its water operations serve around 260,000 homes in California while its electricity supply arm serves 24,000 homes and business.
It also has another unit that operates, maintains and constructs services for water distribution, wastewater collection and treatment facilities located on military bases throughout the country.
Watts Water Technologies (WTS)
Watts Water Technologies is not a utility water provider. Instead it's an engineer and global supplier of products and services that help with plumbing, drainage, flow control and water quality. Its products are used in all types of buildings.
It generates around 60% of its revenue in the US with the rest coming from overseas sales. The supplier has 'historically generated free cash flows that exceed 100% of our income', giving it a greater ability to grow and reward shareholders.
Itron (ITRI)
Itron supplies smart networks, software, services, meters and sensors, which help utility companies and other firms operate critical infrastructure safely and securely. These are used not only in water networks, but also for electricity and gas, as well as other applications such as street lighting. The company has more than 8000 customers in over 100 countries, with a particularly strong presence in North America.
In recent years, Itron has benefitted from a shift toward higher-margin software services. 52% of all revenue is generated from helping maintain networks, 39% from devices and the remainder from outcomes.
California Water Service Group (CWT)
California Water Service Group is one of the largest publicly-listed water utility firms in the US. It provides water and wastewater services to 2 million people through four subsidiaries: Cal Water, Hawaii Water, New Mexico Water, and Washington Water. It also provides services to other water companies and offers insurance to its customers.
SJW Group (SJW)
SJW Group (formerly known as SJW Corp) operates several water utility companies. The San Jose Water Co, for example, serves over 1 million people in the San Jose area in both regulated and unregulated markets. Another, SJWTX, trades under the name Canyon Lake Water Service Co (or CLWSC) and is a much smaller utility serving around 36,000 people.
SJW Land Co gives the company diversification. It owns commercial buildings and land, primarily in the San Jose area. The company merged with Connecticut Water Service in 2019, which is included further down in this list.
Evoqua Water Technologies (AQUA)
Evoqua Water Technologies helps industrial businesses improve their water supplies, whether by cutting costs or increasing efficiency. It also helps municipalities make their networks safer by providing mission-critical equipment and supplies parts to original equipment manufacturers (OEMs).
The company operates in the US, Canada, the UK, the Netherlands, Germany, Australia, China and Singapore.
Badger Meter (BMI)
Badger Meter is focused on providing products that help control the flow of water. It has used its technology to create its own products, but also integrated it into other companies' products. While water may be its core market, its technology and products are used to control the flow of other liquids such as oil and chemicals.
It generates most of its revenue in the US and overseas, especially in Asia, Europe and the Middle East.
Middlesex Water (MSEX)
Middlesex Water is a smaller utility that provides regulated water and wastewater services in New Jersey, Delaware and Pennsylvania. It also has non-regulated services that help maintain private water systems. The company is constantly open to acquisitions and has taken advantage of the number of water providers in need of more capital to improve their networks.
Connecticut Water Service (CTWS)
Connecticut Water Service supplies water to 325,000 people through 95,000 connections in 56 towns within Connecticut. The company also has a service subsidiary called New England Water Utility Services, which operates in the unregulated market.
In 2019, the company merged with SJW Group, which is included in this list.
York Water Co (YORW)
York Water supplies regulated water to over 200,000 people in 29 municipalities in York and Adams County, Pennsylvania. The company also owns two reservoirs - Lake Williams and Lake Redman - which together hold up to 2.23 billion gallons of water. York Water is the 'oldest investor-owned utility in the US' and has paid dividends every year since 1816, making it the 'longest consecutive dividend record in America'.
AquaVenture Holdings (WAAS)
AquaVenture Holdings specialises in water purification. It operates a Water-as-a-Service (WaaS) model, meaning it focuses on securing recurring revenue from customers rather than one-off payments by providing equipment, for example. The company provides filtration, sanitisation, purification and desalination technologies to over 50,000 customers, predominantly in the US, but also in South America.
Primo Water (PRMW)
Primo Water Corporation takes a very different approach to water supply. It supplies water through dispensers, like those more familiar in offices. It argues its water quality is better than that supplied by standard utilities because of the effect of the metal pipes and chemicals have on the end product. It offers refill and exchange services throughout the US and Canada.
Top five European water stocks
KSB AG (KSB)
KSB is a German outfit that supplies pumps, valves and other services to the water industry and wide variety of other sectors, including energy, mining, and chemical firms. Pumps are the main driver of revenue, but the company is geographically diverse. Over half of all sales are made in Europe, with more than 22% coming from Asia, 16% from the US and 6% from the Middle East & Africa.
Suez Environnement (SEV)
Suez Environnement is a French utility that specialises in water and waste management, with a particular focus on recycling and recovering water. It offers a wide variety of other services around the world and is present on every continent. Yet its core activities are predominantly concentrated in Europe – it makes around one-third of its revenue in France.
Veolia (VIE)
Veolia is a French giant operating globally. It supplies 95 million people with drinking water and 63 million people with wastewater services each year. It also converts large amounts of waste into energy and new materials. Veolia is more geographically diverse than Suez, with less reliance on its home market. The company has been restructuring itself for several years in order to return to profitable and sustainable growth.
The Athens Water Supply & Sewerage Co (EYP)
The Athens Water Supply & Sewerage Co is the largest water company in Greece, serving water to 4.3 million people and wastewater services to 3.5 million. The company predominantly serves the greater metropolitan area of Athens but has an 'extrovert strategy' to grow internationally. The Greek government owns a controlling share of the business.
Thessaloniki Water Supply & Sewage (EYAPS)
Thessaloniki Water Supply & Sewage supplies water and sewerage services to more than 1.2 million people in Thessaloniki, Greece. It's involved in the construction, operation and maintenance of the area's water systems and is responsible for the desalination, pumping, treatment, storage, transport, distribution and management of all types of water and waste. Just like the Athens Water Supply & Sewerage Co, it has the backing of the Greek government, which owns a majority share. Suez also has a 5.5% interest.
Top six Asian water stocks
Kurita Water Industries (6370)
Kurita Water Industries is a Japanese company that manufactures the chemicals needed to treat water. Kurita builds, operates and maintains water treatment plants. It also sells related products to businesses and the general public. While Japan is its main market, where it serves around 20,000 companies, it generates 37% of its revenue overseas. It also earns over 80% of sales through services, which is a much higher margin business than other companies on this list.
Beijing Enterprises Water Group (0371)
Beijing Enterprises Water Group is a Hong Kong-listed business that provides a full suite of water and environmental services. It finances, designs, constructs and operates water facilities in China and overseas, with over 37 plants situated abroad. Its international expansion has so far taken it to Portugal, Malaysia, Macao and Singapore.
China Everbright Water (CEWL)
China Everbright Water is dual-listed in Hong Kong and Singapore. The company was the eighth business to be spun out of the wider Everbright group of companies. It provides water, wastewater, engineering and construction services throughout China and currently has more than 120 facilities on its books.
China Water Affairs Group (0855)
China Water Affairs operates facilities that supply water and wastewater services to over 60 cities in China. It's openly looking to expand throughout the country through acquisitions and to build up its capabilities so it can be a 'one-stop water services provider'. Revenue more than trebled between 2013 and 2019.
SIIC Environment Holdings (807)
SIIC Environment Holdings is a water and wastewater company in China, which also has a solid waste business. The company is controlled by conglomerate Shanghai Industrial Holdings. It currently has 200 water treatment and supply projects, seven waste incineration projects and ten sludge disposal projects across 19 municipalities and provinces in the country.
Sound Global (0967)
Sound Global provides water and wastewater services in China. It builds and operates facilities and manufacturers equipment that is used by others. It places a 'significant emphasis' on in-house production and design.
Types of water stocks
Water industry: regulated vs unregulated
Those countries that have privatised water have kept a tight grip on the market by ensuring it's highly regulated. Most privatised industries are managed by a regulator that enforces strict limits on how much money they can make by selling water or operating wastewater systems like the sewers. Such regulators may set price caps on customer bills or demand a certain level of investment.
A regulated sector is defined as any industry that has its revenue constrained by economic regulations in some form. This means companies are limited in terms of the amount of revenue and profit it can make by selling water, but it makes their income more reliable too.
Unregulated businesses are not subject to any limitations. This means income from these activities is less predictable but able to grow at a much faster rate than regulated businesses. Many of the worlds water stocks have a mixture of regulated and unregulated businesses, giving them a mix of the two. Some unregulated areas that are particularly popular among water stocks is solid waste management, recycling, or supplying water to businesses through private water networks. Again, the prominence of regulated water markets differs depending on a country.
Water utilities vs other water stocks
Water stocks can be broadly split into two types. The first are water utilities that are responsible for treating and distributing drinking water to the public. These largely operate in regulated markets. The second are companies that supply the utilities with technology, equipment or services that help them run their networks or improve their businesses.
Why trade in water stocks?
Stable businesses suited to long-term investors
Water utilities are regarded as stable businesses that are far less volatile than other industries and are regarded as defensive plays that can help shield investor's money when the rest of the market is struggling.
What moves the markets for water company stocks?
Water stocks tend to be unaffected by most events that can dramatically effect share prices of other types of businesses. Still, there are a number of things that can have a material effect on their share prices:
Regulatory environment
The stability of water stocks is derived from the fact that their activities are regulated. Any changes to the regulatory environment can therefore have a dramatic effect on the investment case. For example, the UK's water regulator Ofgem sets price limits every five years and any changes can have a profound effect on the industry's profitability.
Politics can also cause dramatic effects on water stocks. Fears have been growing for UK water stocks after the opposition Labour Party promised to renationalise them.
Financial results
Releasing financial results can impact share prices of water stocks just like any other company. This is when shareholders find out how well the company has performed and when they can compare each stock in the market. There is rarely a large difference between each water utility, so one outperforming another can be a big deal. The dividend, although often known in advance, is also confirmed when results are released.
Mergers and acquisitions (M&A)
Mergers and acquisitions (M&A) can also influence the share price of water stocks. A bid for a water company can reset the valuations being attributed to the industry. For example, if a company makes a bid at a huge premium, this could filter through to others. One growing theme in the M&A space has been the involvement of private equity, which has been snapping up water stocks over recent years.
Interest rates
Water stocks are generally regarded as defensive safe havens for investors. Therefore, the attractiveness of them can wane if interest rates are rising. This is because the low-but-stable returns delivered by the industry look less attractive when interest rates are higher, and investors can earn better interest through the likes of savings accounts.
This information has been prepared by IG, a trading name of IG Markets Limited. In addition to the disclaimer below, the material on this page does not contain a record of our trading prices, or an offer of, or solicitation for, a transaction in any financial instrument. IG accepts no responsibility for any use that may be made of these comments and for any consequences that result. No representation or warranty is given as to the accuracy or completeness of this information. Consequently any person acting on it does so entirely at their own risk. Any research provided does not have regard to the specific investment objectives, financial situation and needs of any specific person who may receive it. It has not been prepared in accordance with legal requirements designed to promote the independence of investment research and as such is considered to be a marketing communication. Although we are not specifically constrained from dealing ahead of our recommendations we do not seek to take advantage of them before they are provided to our clients.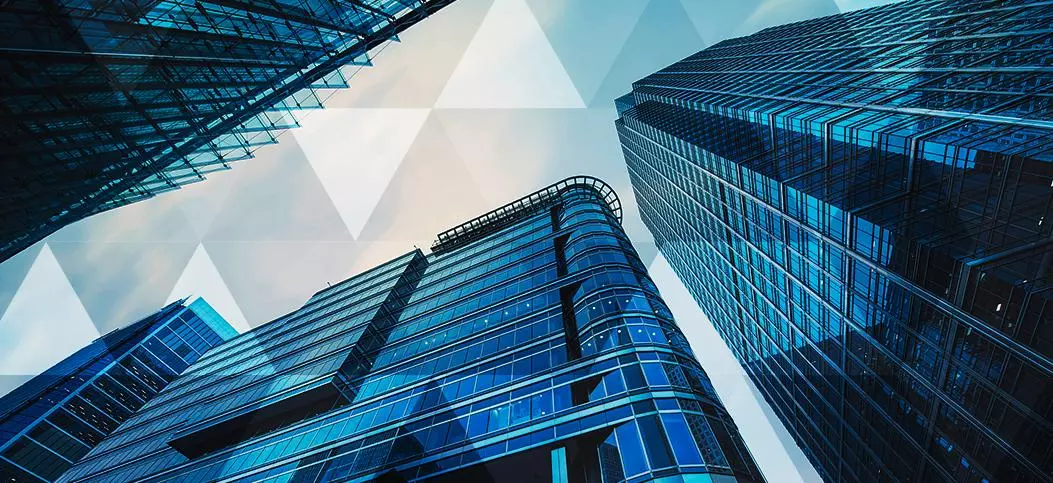 Explore the markets with our free course
Discover the range of markets you can trade on - and learn how they work - with IG Academy's online course.
Ready to trade shares?
Put the lessons in this article to use in a live account. Upgrading is quick and simple.
Trade over 13,000 popular global stocks
Protect your capital with risk management tools
Trade on 70 key US stocks out-of-hours, so you can react to news
Share IG and get rewarded
Share us, be rewarded
Earn up to $51,000 for introducing your friends to us.
Terms and conditions apply.