The metaverse, the markets and the Microsoft share price
The metaverse could transform the world with next-generation internet. But with Microsoft's share price falling amid a wider tech stock sell-off, the concept may never come to fruition.
'We are at the beginning of the next chapter for the internet.'
So said the CEO and founder of Meta Platforms, whilst announcing its corporate rebrand from Facebook last year. The metaverse Zuckerberg is pursuing was first coined by Neal Stephenson in his 1992 novel Snow Crash, in which the protagonist could jump between reality and a 'metaverse' world of virtual avatars.
And with interest ranging from Microsoft to Roblox, it could be the investing trend of 2022.
What is the metaverse?
The difficulty with technological buzzwords is that they often lack clarity. In recent years, slapping a similarly opaque label of 'artificial intelligence' (AI) on an otherwise dubious stock has almost been enough by itself to open investor purse strings. And like AI, even though the metaverse is appearing everywhere, it's difficult to find a definitive definition.
Collin's dictionary demarcates it as 'a proposed version of the internet that incorporates three-dimensional virtual environments, especially in online role-playing games.' And most sources agree it involves controlling an avatar inside a simulated world improved by either virtual or augmented reality technology.
Beyond this, the metaverse takes on a multi-layered character akin to a Russian doll. Individuals control their avatar within a metaverse world hosted on a metaverse platform. This leaves companies with two possible approaches to joining the metaverse— creating their own platform, the approach being attempted by Meta and Microsoft, or creating a world within a pre-existing one.
Roblox is an oft-cited example of the latter construct, beginning with millions of users creating virtual worlds that can be enjoyed by other users. Companies from Nike to Warner swiftly realised the monetary potential of a large and engaged userbase, and created their own worlds within the Roblox platform. In a similar vein, ITV began a virtual 'I'm a Celebrity' world, and John Lewis an online shop, within popular shooting game Fortnite.
The long-term vision is for a truly inter-connected online world. Individuals will be able to complete activities from shopping to socializing using the same avatar, that can move seamlessly not only between all the worlds hosted on one platform, but also across every platform. For example, an individual could shop at Nikeland on Roblox and then continue to John Lewis on Fortnite. Or work remotely in a simulated office hosted by Microsoft, before attending a virtual concert held by Meta.
One core criticism is the difficulty of interconnecting the differing platforms. But proponents argue that this can be overcome if the entire metaverse is built on the same blockchain technology that powers cryptocurrencies like Ethereum. The idea has been given steam by Alphabet's (Google) new blockchain division, with President of Commerce Bill Ready calling the division part of a strategy to provide 'a wider range of financial services, including cryptocurrency.'
Moreover, advocates argue that a metaverse built on blockchain technology would benefit from digital proof of identity, proof of virtual assets including non-fungible tokens (NFTs), and mandated decentralisation making the creation of a monopoly impossible.
Metaverse stocks or ETFs?
Bloomberg Intelligence data predicts the metaverse will be worth $800 billion by 2024. $400 billion will be created by the online gaming sector, with the other $400 billion derived from live entertainment and social media. According to Newzoo, the current gaming market is already worth $180 billion. Given the numbers, interest is not surprising among companies and investors alike.
But the problem is that there is no certainty in the race for the metaverse. Accordingly, rather than buying individual stocks, the diversification offered by metaverse-focused Exchange Traded Funds (ETFs) can be far more attractive.
A pure metaverse investment is the Roundhill Ball Metaverse ETF. It tracks the Ball Metaverse Index, the first in the world designed to track the new investing concept. Including Meta Platforms, Microsoft and Roblox in its top 10 holdings, this ETF could be a safer choice for the risk-averse.
But with the metaverse centred around video gaming platforms, the Global X Video Games & Esports ETF can provide narrower exposure for the more adventurous. It 'seeks to invest in companies that develop or publish video games, facilitate the streaming and distribution of video gaming or esports content, own and operate within competitive esports leagues, or produce hardware used in video games and esports.' The ETF seeks to beat the Solactive Video Games & Esports Index and includes in its top 10 holdings chip manufacturer NVIDIA, and game makers Electronic Arts and Activision Blizzard.
To go dicier still, the Amplify Transformational Data Sharing ETF invests 'at least 80% of its net assets in equity securities of companies actively involved in the development and utilization of blockchain technologies.' In addition, investing titan BlackRock is planning to launch the iShares Blockchain and Tech ETF, which will invest in companies involved in the 'development, innovation, and utilisation of blockchain and crypto technologies.'
Microsoft share price: Activision acquisition
However, a global metaverse is far from guaranteed. First, it'll have to garner enough support to gain traction without creating a bubble. The dot-com crash of the early 2000s is a healthy lesson for the avaricious in overpromising and underdelivering.
And then there's regulation; of large technology companies, of blockchain, and of the metaverse itself. Chairperson of the US Federal Trade Commission (FTC), Lina Khan, is currently attempting to weaken Meta's dominant market position by forcing it to sell Instagram and WhatsApp. Meanwhile, Security and Exchange Commission (SEC) Chairman Gary Gensler believes there are 'real vulnerabilities' with cryptocurrency exchanges and hopes to begin regulating them this year.
Moreover, it's regulation that may kill off the $68.7 billion Microsoft-Activision merger announced this week. Whether intentional or not, the news came out on the same day as Khan and Department of Justice anti-trust head Jonathan Kanter publicised a review of merger guidelines, specifically targeted at the lack of regulation over the kind of vertical mergers that Microsoft is proposing. Kanter believes 'the FTC and DOJ are fighting on the front lines to preserve competitive markets…many industries have too few competitors.'
CEO Satya Nadella believes that this gaming acquisition 'would play a key role in the development of metaverse platforms.' Dan Ives, a managing director at Wedbush Securities, describes Microsoft's metaverse vision for Activision as 'the cherry on top of the sundae.'
But at $81, Activision is well below the agreed $95 deal price. It appears Microsoft may struggle to gain approval to become the world's third-largest game maker. But even though the Microsoft share price is down 12% in a month, Bank of America analyst Brad Sills is keeping the company as his top pick for 2022. And further information may be gleaned in Q2 results on Tuesday.
CEO of L'Atelier BNP Paribas John Egan believes the Microsoft deal makes it 'very clear' gaming is central to the metaverse. And gaming companies need the financial firepower of behemoths like Meta and Microsoft, which could continually be blocked by the regulators. And Ken Kutaragi, creator of Sony's PlayStation, 'can't see the point of the metaverse.'
But the current tech and cryptocurrency sell-off pose a more immediate danger. The NASDAQ Composite is down 12% in the past month. Bitcoin has nearly halved since November. And with inflation running at a 40-year high of 7%, a Reuters poll of 86 analysts found 40 believe there will be at least 4 interest rate hikes this year from the US Federal Reserve. And many believe the metaverse can only grow to self-sufficiency if companies can borrow cheaply.
However, the metaverse isn't a short-term concept. The last time inflation hit 7% was around 1983, at the inception of the current internet. Twelve years later, David Letterman asked Bill Gates 'What is this internet thing?' He replied 'it is the big new thing.'
And while Letterman wasn't entirely sold, he readily acknowledged: 'It's easy to criticize something you don't understand.'
Go short and long with spread bets, CFDs and share dealing on 16,000+ shares with the UK's No.1 platform.* Learn more about trading shares with us, or open an account to get started today.
* Best trading platform as awarded at the ADVFN International Financial Awards 2021
This information has been prepared by IG, a trading name of IG Markets Ltd and IG Markets South Africa Limited. In addition to the disclaimer below, the material on this page does not contain a record of our trading prices, or an offer of, or solicitation for, a transaction in any financial instrument. IG accepts no responsibility for any use that may be made of these comments and for any consequences that result. No representation or warranty is given as to the accuracy or completeness of this information. Consequently any person acting on it does so entirely at their own risk. Any research provided does not have regard to the specific investment objectives, financial situation and needs of any specific person who may receive it. It has not been prepared in accordance with legal requirements designed to promote the independence of investment research and as such is considered to be a marketing communication. Although we are not specifically constrained from dealing ahead of our recommendations we do not seek to take advantage of them before they are provided to our clients. See full non-independent research disclaimer and quarterly summary.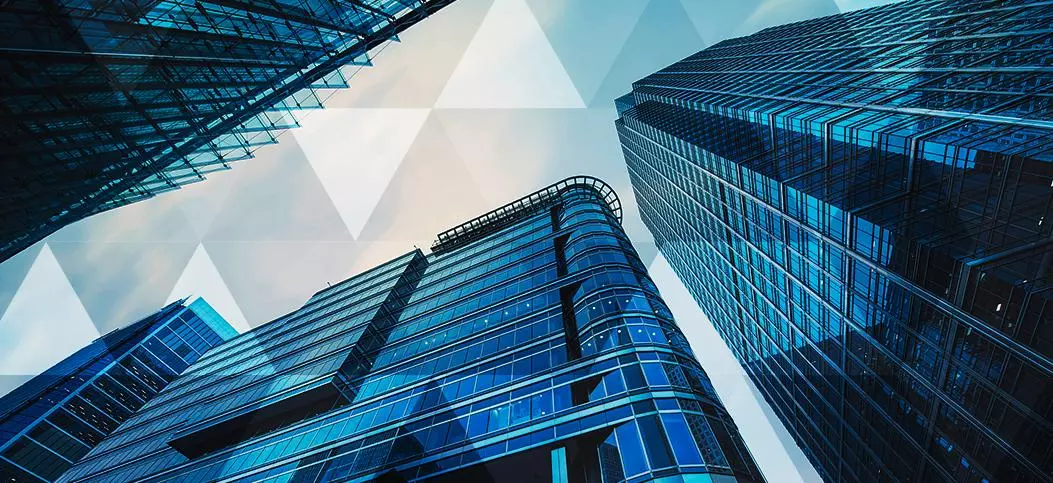 Seize a share opportunity today
Go long or short on thousands of international stocks.
Increase your market exposure with leverage
Get spreads from just 0.1% on major global shares
Trade CFDs straight into order books with direct market access
Live prices on most popular markets