Is the rebound in the platinum sector sustainable?
Positive earnings trends from locally listed platinum miners have followed vast improvements in basket prices of platinum group metals, but can these trends be sustained in 2019?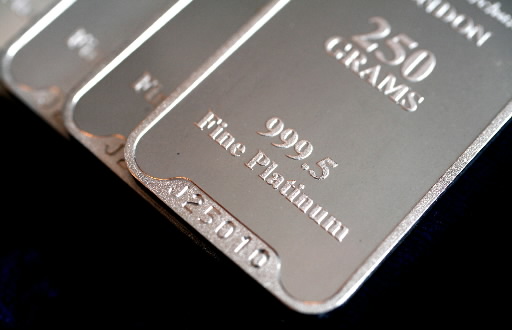 Recent results from locally listed platinum group metal (PGM) miners have benefitted from an uptick in the rand basket price of PGMs and reminded markets of how sensitive earnings in miners are relative to the commodity cycle.
A look at recent earnings from major producers:
Salient Features of results for the financial year ending 31 December 2018:
Free Cash from operations R5.6bn (FY17 R3.5bn)
Net Cash R2.9bn (FY17 net debt R1.8bn)
Return on Capital Employed (ROCE) 25% (FY17 18%)
Headline Earnings of R7588m (FY17 R3886m)
Investors will be pleased with the dividend yield having increased more than twofold from (the prior year), as the group's net cash position and free cash flow proves to be best in the domestic PGM sector. Cash operating costs did however increase (by around 8%), although are expected to be better controlled in FY19.
Salient Features of results for the six months ending 31 December 2018:
Gross profit of R3.2bn from R556m in 1H17
Headline earnings of 310cps from a loss of 21cps 1H17
Net debt reduced from R3.8bn to R976m
Group liquidity headroom improves by R4.2bn to R10.4bn
Impala results show improved production (+11%) and higher sales volumes (platinum +19.2% and palladium +31.3%) combining with a 16% increase in the realised ZAR platinum price, to see much improved revenue and headline earnings back in positive territory (from a headline loss in the prior years comparative interim period). Markets have been encouraged by the group's strong positive cash flows and significant reduction in net debt.
Salient Features of results for the six months ending 31 December 2018:
Revenue R4982m (1H18 R3353m)
Loss per share 18.2c (1H18 loss per share 81.1c)
Net Debt R2.9bn (1H18 net debt R1.5bn)
Northam Platinum has managed to boost production whilst achieving better cost control over the interim period. This combined with a 13% price improvement on platinum and a 95.7% price improvement on rhodium, sees the group significantly improving the headline loss per share from 81.1c in the prior years comparative period to 18.2c per share in 1H19. Free cash flow has improved and while the net debt remains high, net debt relative to EBITDA has also improved significantly.
Salient Features of results for the financial year ending 31 December 2018:
Headline loss per share -1c (FY17 -12c) 92% improvement
Net debt R21269m (FY17 R23176m)
Net Debt / EBITDA 2.5 x (FY17 2.6 x)
Free Cash Flow -R12m (FY17 -R1093m)
Sibanye results also showed a much-improved set of numbers with the headline loss per share improving by more than 90%. The South African PGM operations outperformed for the group with all in sustaining costs (AISC) remaining flat while ZAR PGM pricings increased, lending to a much stronger (around 34%) contribution to group EBITDA. The US division from significant gains in palladium pricing and now accounts for the largest portion of group EBITDA (more than . The underperformance came from the gold division as industrial action and safety incidents disrupted operations.
While still negative, free cash flow improved dramatically for the group, although the Sibanye balance sheet remains pressured as net debt relative to EBITDA improved only marginally over the period (from 2.6x to 2.5 x).
PGM Outlook
According to the World Platinum Investment Council (WPIC) platinum production is expected to produce a 680 000oz surplus in 2019.Total demand for the metal is expected to increase by 5% this year.
The primary drivers of demand for platinum comes from the automotive, industrial and jewelry industries as well as investments. These segments account for roughly 40%, 20%, 30% and 10% of demand respectively.
Demand from the industrial and jewellery industries are expected to be flat to marginally lower in 2019.
The automotive sector could find a slight increase in demand from higher emission standards in Europe and China. Platinum is used primarily to reduce emissions in diesel vehicles, while palladium is primarily used to help reduce emissions in petrol/gasoline vehicles.
Flows into PGM Exchange Traded Funds have been on the up in 2019 and are expected to help fuel the growth in total demand for the precious metal. ETFs are generally backed by a holding in the underlying asset and in turn increase the demand for the commodity.
Palladium demand continues to exceed supply and in turn the deficit for the commodity is estimated to be around 1 million oz. The rise in palladium and in turn dollar pricing could see platinum becoming a substitute for petrol/gasoline vehicles in the future.
Rhodium supply also remains constrained amidst higher demand from the automotive sector (emissions) and this PGM has no real substitute as of yet.
In conclusion
While demand for platinum is set to increase in 2019, so is the supply side (particularly from South Africa). In the near-term palladium and rhodium are certainly scarcer and remain in deficit territory to drive the prices of the underlying even further.
While Sibanye is perhaps best placed to benefit from a rising palladium price, the constrained balance sheet remains an issue and markets will want to see a further reduction in the group's net debt going forward for renewed confidence in the stock.
Northam platinum has done well to reduce costs and reduce the earnings loss but remains highly indebted.
Impala Platinum has seen the most dramatic rerating as of late with an improved operational performance combining with higher sales volumes aiding a turnaround for the group. The groups net debt reduction is positive for the company providing the group with more liquidity headroom to pursue opportunities further.
Anglo American Platinum is the best capitalized on the PGM miners. Having managed to move into a positive cash flow position which should enable the group to pursue expansion opportunities going forward. Markets will however want to see the group managing its cost efficiencies better in future.
Live prices on most popular markets