Trump holds his ground on Mexico wall, offers steel option as alternative
US president Donald Trump has threatened to declare a national emergency to build the wall along the southern border of Mexico.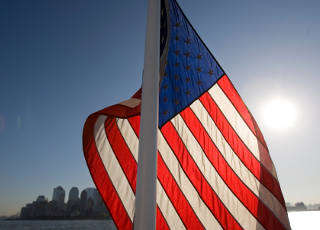 Source: Bloomberg
Trump said on Sunday he would not budge on plans to build the wall, threatening to declare a national emergency to fund it.
Trump also suggested the wall could be made from steel, offering a compromise to the Democrats.
'The barrier, or the wall, can be of steel instead of concrete if that helps people. It may be better,' Trump said.
However, house majority leader, Steny Hoyer said "It'll be discussed," when asked about the concrete alternative on NBC.
The comments come after Democrats rejected the $5.6 billion funding needed to build the wall and passed a bill in the house of representatives last week to reopen the government without the billion-dollar funding.
Trump addressed the media on Sunday, pledging to stay true to his promise to build the wall.
'This is a very important battle to win from the standpoint of safety, number one, (and) defining our country and who we are,' Trump said to reporters.

Trump's comments come as the US enters its third week of a partial government shutdown.
Before the comments on Sunday, Trump met with senior US lawmakers on Friday to discuss the government shutdown.
'We had a very, very productive meeting and… we've come a long way,' Trump said after the meeting.
US vice president, Mike Pence held a second meeting with congressional aides on Sunday to solve the wall issue, but Trump said that only he and Democrat speaker, Nancy Pelosi, and senate democratic leader, Chuck Schumer were able to come to a solution in a timely manner.
'If we don't find a solution, it's going to go on for a long time. There's not going to be any bend right here,' Trump said.
See an opportunity to trade?
Go long or short on more than 16,000 markets with IG.
Trade CFDs on our award-winning platform, with low spreads on indices, shares, commodities and more.
Live prices on most popular markets
Prices above are subject to our website terms and agreements. Prices are indicative only. All shares prices are delayed by at least 20 mins.