Nissan cancels plans to build the new X-Trail car in UK
Nissan has decided to build the new X-Trail car in Japan, cancelling original plans to build it in its UK Sutherland plant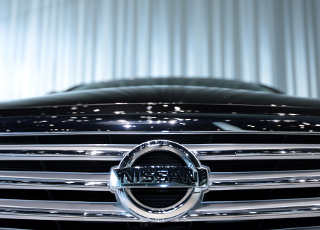 Source: Bloomberg
Nissan said in October 2016 that it would build the next generation of its Qashqai and X-Trail sport utility vehicles at its Sunderland plant, but on Sunday cancelled plans.
Nissan wrote a letter to its workers attributing continued Brexit uncertainty as a contributing factor.
This comes after the carmaker said in 2016, it would build the new car model in the UK after "assurances" from the government.
Unions expressed disappoint, as Nissan has made cars at its Sunderland plant since 1986, where it has up to 7000 employees.
Nissan said, in a statement "the environment for the car industry in Europe has changed dramatically", including "changing emissions regulations".
UK offers Brexit assurances
British business minister Greg Clark told parliament on Monday, that in light of Nissan's decision, the carmaker will now need to reapply for government funding.
On Monday the government published a letter Clark wrote promising up to 80 million pounds to help secure a major investment from the Japanese carmaker.
'Grant support for training and development and environmental improvements were applied for and approved ... on the basis that both the Qashqai and the X-Trail models would be built in Sunderland,' Clark told parliament.
Clark also offered Brexit-related assurances to help secure a major investement, according to the letter.
Nissan will still build its new Juke and Qashqai models at the Sutherland factory, and Union representatives met Nissan representatives on Monday pushing to secure the future of the site.
Live prices on most popular markets
Prices above are subject to our website terms and agreements. Prices are indicative only. All shares prices are delayed by at least 20 mins.